How to stay warm in Tokyo this winter
Tokyo might be cold in winter, but these eats and drinks will keep you feeling toasty
The best winter warmers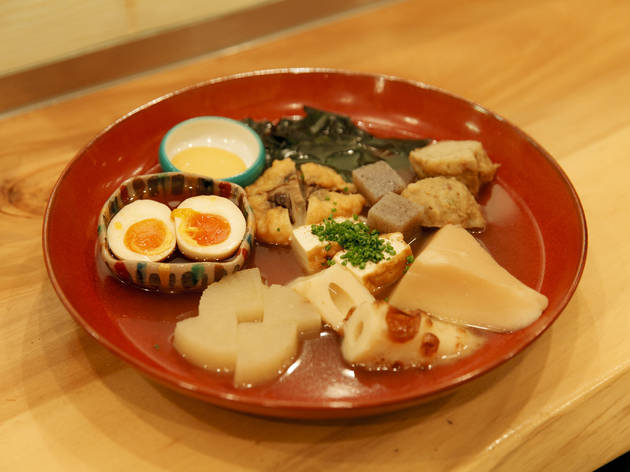 In winter, Tokyoites turn in the direction of one guaranteed comfort food: oden. Whether it's a simple convenience store bowl or a pricier restaurant offering, there's no better winter warmer than this classic Japanese delicacy, which consists of a variety of ingredients simmered in a soy broth. Usually spiced up with a dollop of mustard and sometimes served with a cup of warm sake, this subtle blend of flavours combining soft fish cakes, vegetables and meat with dashi stock is a perfect antidote to the bone-chilling wind.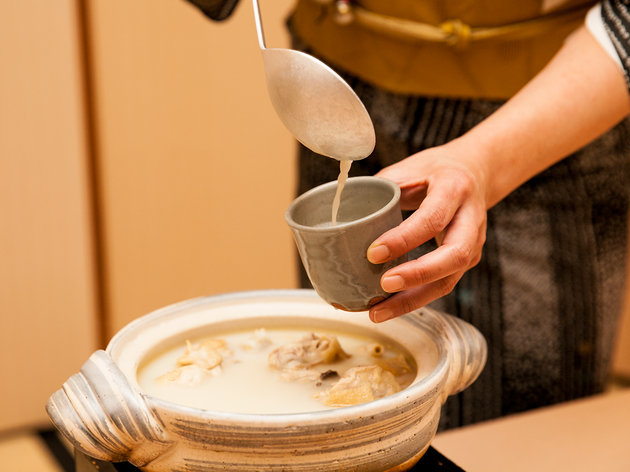 Nabe, or hotpot, is the quintessential winter food. The communal atmosphere of dunking vegetables and meat into a big pot and lingering over it together with friends is the recipe for a perfect winter evening, and the heat emitted from the nabe itself will keep even the coldest of hearts warm. Whatever type of nabe tickles your fancy, all you need to do is grab a bunch of friends, huddle up (preferably under a kotatsu – see next slide), and cook away. Luckily, that doesn't have to be at home – Tokyo boasts a good lineup of nabe-centric restaurants. Here are our top picks.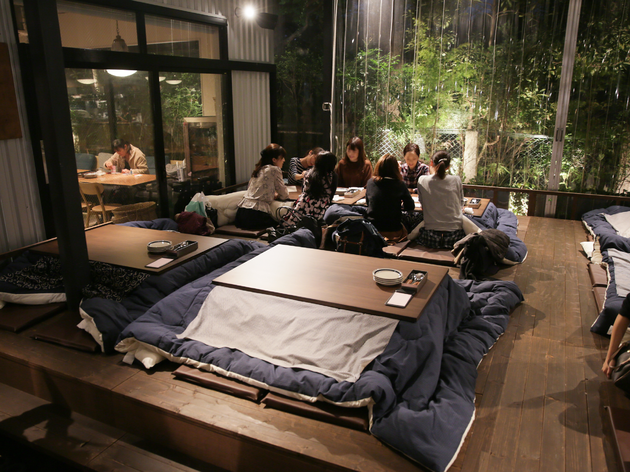 As Japanese houses aren't exactly well insulated and central heating has yet to make inroads, the kotatsu is an absolutely essential piece of furniture for surviving the chilly season. It's basically a low table with a small heater underneath and a blanket draped over it; you're supposed to slip your lower body into the contraption, close the 'curtains' and just take in the fuzzy feeling. A larger kotatsu can fit an entire family; it's similar to sitting together around a campfire – without the flying soot or the hassle of maintaining the fire, of course. Other than buying one for your home, your best shot for experiencing it is at a kotatsu-equipped café, bar or izakaya. Here are five of our favourites in or near Tokyo.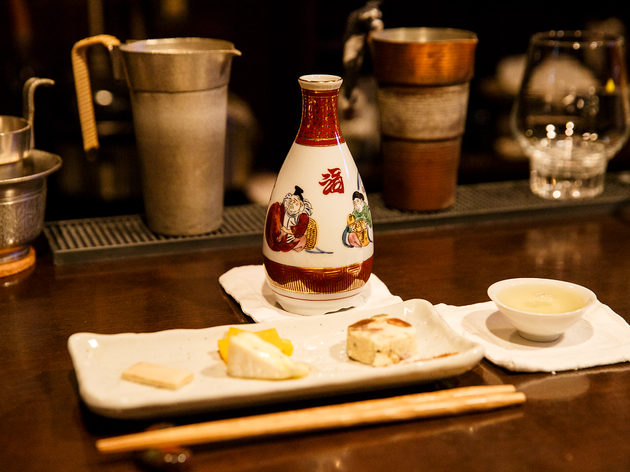 Although hot sake divides drinkers between those who swear by it and those who find it an abomination, it's certainly a very merry way to warm up in the cold. Unknown to many, hot sake actually comes in temperatures ranging from lukewarm to scalding. Some of the most common include nurukan (40 degrees), jokan (45), and atsukan (50). Here are our favourite places to warm up with a hot tipple.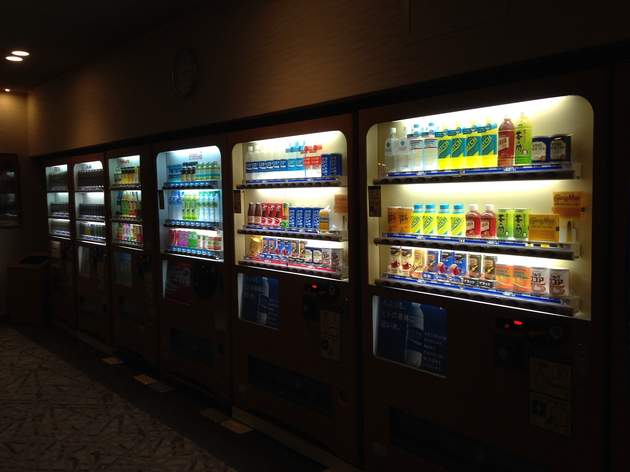 Warm vending machine drinks
Tokyo's countless vending machines are ever-so dependable when you need an ice-cold drink in summer, but they're equally indispensable during the chilly months. As soon as temperatures start falling below T-shirt weather, you'll notice that many automatic dispensers add a selection of warm drinks – from the usual tea bottles and coffee cans to more interesting options including creamy corn soup and lemon juice sweetened with honey. You can usually tell the toasty options apart by looking at the colour on the price tag: red or orange stands for warm while blue means cold.
Find great things to do this winter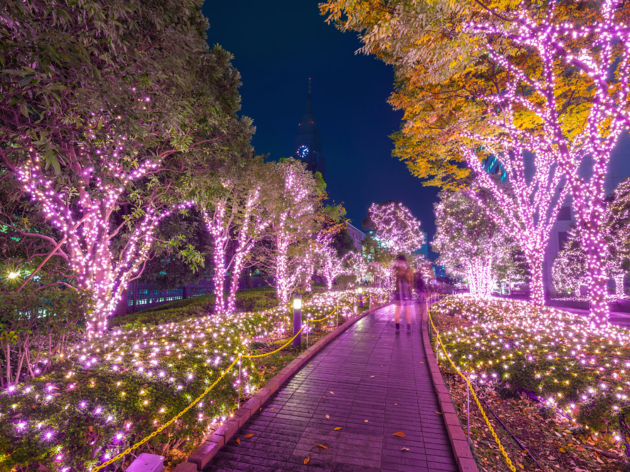 Our pick of the seasonal experiences you shouldn't miss between December and March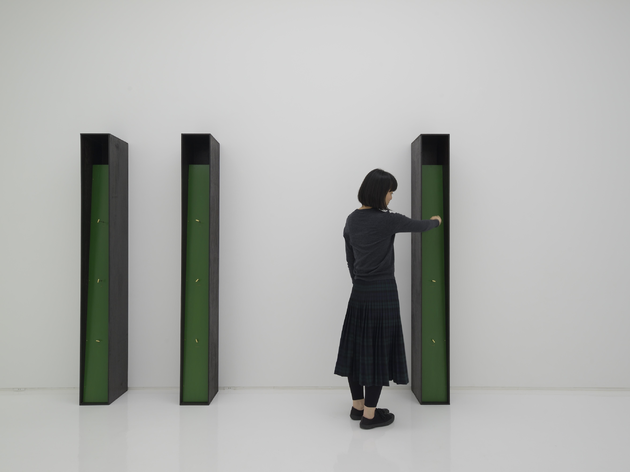 Enter one very damp installation, admire aristocratic Edo culture, and find out how to protect yourself from the cold at winter's best art events
More to explore