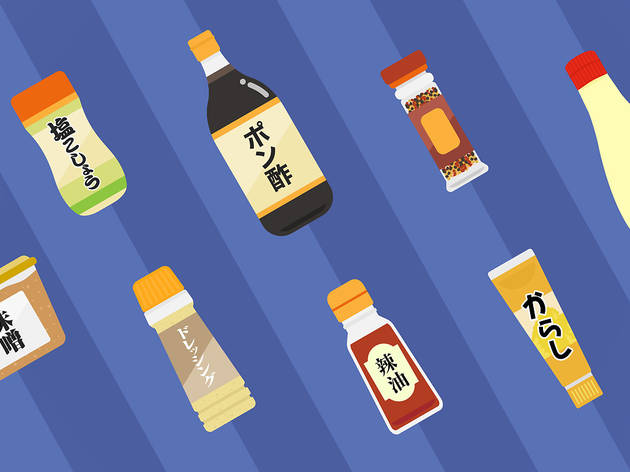 Japanese condiments you should know
These Japanese seasonings and sauces will elevate your next meal: ponzu, shichimi, yuzu kosho, miso and more
It's easy to be overwhelmed by all the condiments on the table at a typical Japanese restaurant. Aside from the easily recognisable soy sauce and vinegar, Japan is known for its range of taste-enhancing condiments which can be sprinkled and stirred into soups and noodles as well as used as a dipping sauce. To save you from a bad flavour combo, here are some original Japanese condiments you need to know.
RECOMMENDED: Nine new ways to use miso that don't involve soup
Spice up your life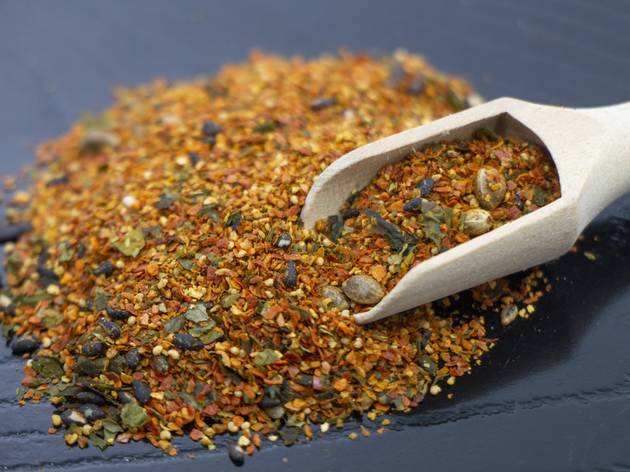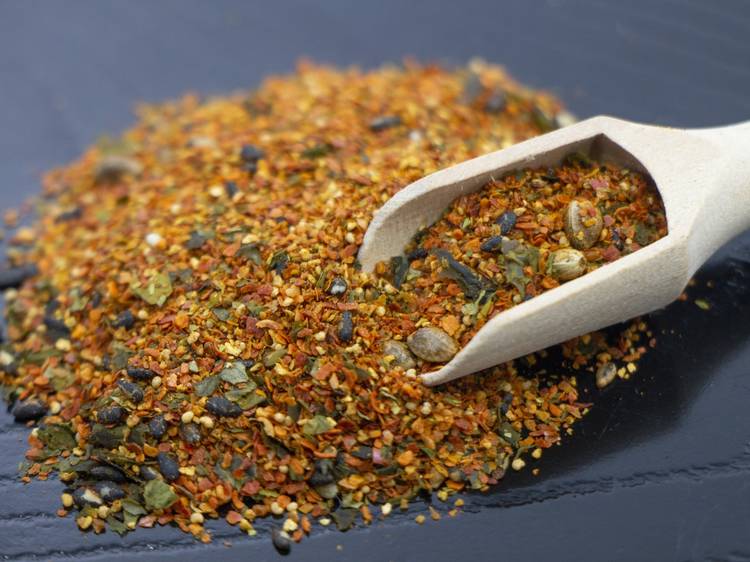 Photo: HiC/PhotoAC
If you've eaten at any Japanese noodle restaurant, you've probably come across a small shaker or wooden block filled with red-coloured spice – that's shichimi. The seasoning, also known as shichimi togarashi, is a seven-spice blend that's been around since the Edo period (1603-1868).
Today, the blend varies depending on the region it's from, but typically the mix includes red pepper, sesame seeds, poppy seeds, hemp seeds, nori (dried seaweed), sansho pepper, and orange or yuzu peel. Although shichimi contains a fair amount of pepper, it's actually not that spicy; it just adds an extra depth of flavour to any bowl of udon, soba or even nabe hotpot. Shichimi is also popular for sprinkling on meat dishes such as yakitori and gyudon beef bowls.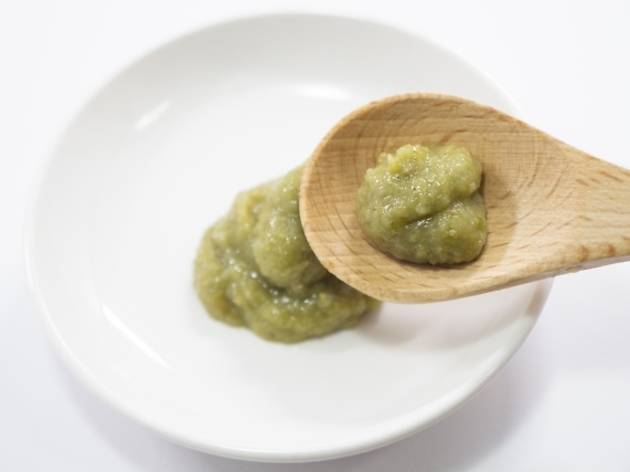 Photo: HiC/PhotoAC
Yuzu kosho is a punchy seasoning made from a mix of yuzu citrus, salt and chilli. When fermented together, the trio makes an amazing addition to meat dishes, where its tanginess cuts through the rich and fatty flavours. In Japan, it's usually found on the tables of gyoza joints, yakitori and yakiniku restaurants, as well as izakaya. But yuzu kosho is so versatile you'll find yourself adding it to all kinds of food – not just Japanese dishes.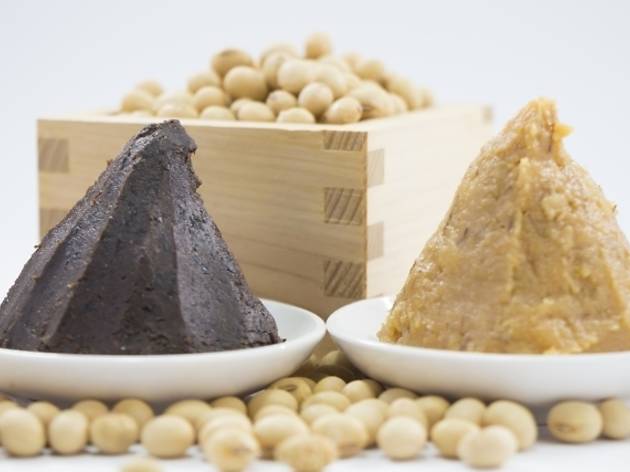 Photo: HiC/PhotoAC
Forget making soup – miso paste is a salty, umami Swiss army knife of a condiment. Miso makes a great dip, or you can brush it onto meaty food such as yakitori and yakiniku. Miso also works well with milder dishes like oden that can become canvases for miso's extra flavour. There are countless varieties of miso depending on the flavour you're after, ranging from the slightly sweet taste of white miso to the richer, more intense flavour of red miso.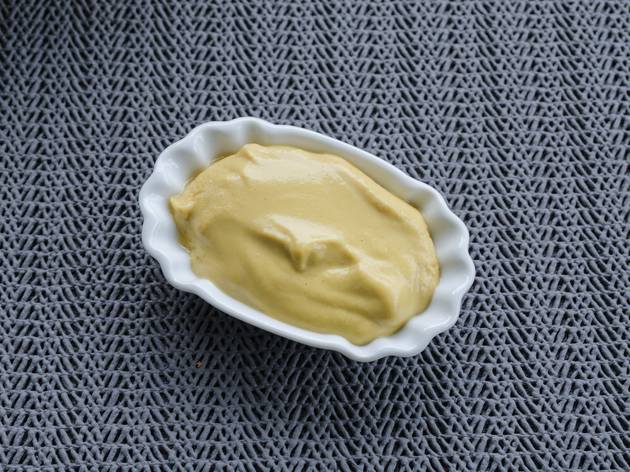 Photo: Fuji01/Pixabay
Karashi is a Japanese mustard that comes in paste or powder form and is sure to get your nose tingling. Unlike typical American mustards, karashi can actually be quite spicy and it works well with plain food like natto and oden. If you're unsure about how much to use, just remember a little goes a long way. If you're using the powdered version, mix it with water to create a paste before spreading it on your food. You'll often see karashi at tonkatsu restaurants – adding mustard gives some relief to the porky flavours.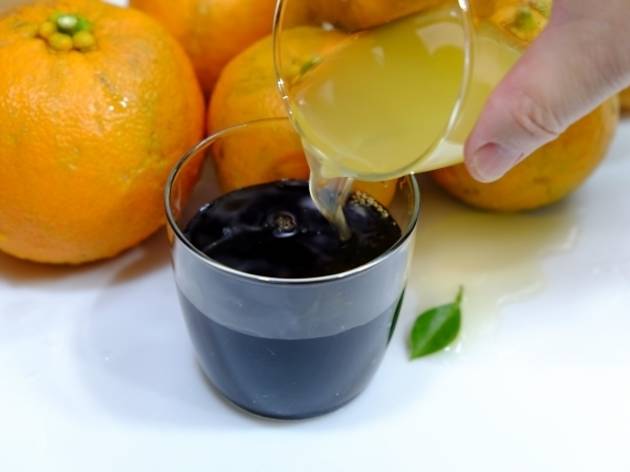 Photo: Monden/PhotoAC
A classic Japanese condiment, ponzu is a citrus-based sauce that you could easily confuse for soy sauce. Ponzu is typically made from citrus juices including yuzu and sudachi, mixed with vinegar, mirin, soy sauce, sugar and dashi. In fact, you can easily make ponzu yourself, but you'll also find plenty of bottled versions at any Japanese grocery store. Ponzu's light and refreshing flavour makes it an ideal condiment for dishes like shabu shabu, marinades, dressings and even cold noodles. You can also try dipping your sushi or sashimi in ponzu instead of soy sauce.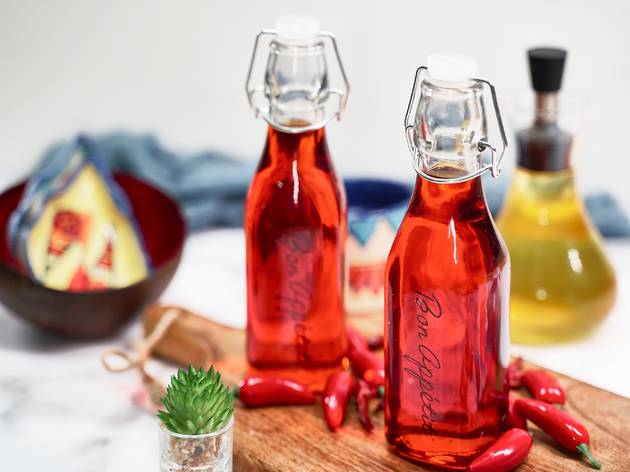 Photo: Jeahwan Shin/Pixabay
Rayu is a Japanese-style chilli oil that you often see in noodle shops or gyoza restaurants, where it makes a welcome addition to the usual soy sauce and vinegar dumpling dip. Typically made by infusing sesame oil with chillies, rayu's bright red colour lets you know this is not a condiment for the faint-hearted.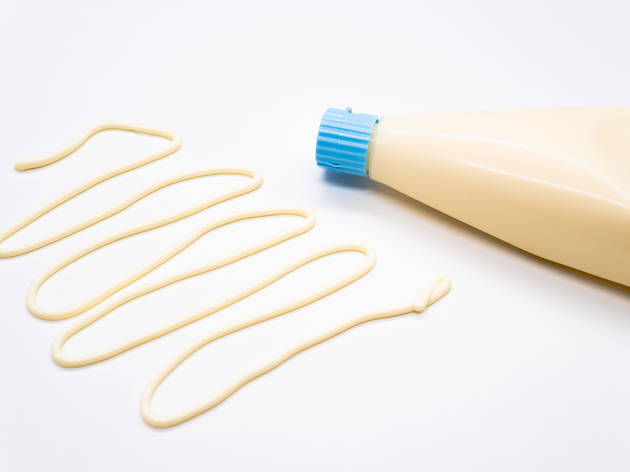 Photo: Kazuna777/PhotoAC
Japanese mayo is characterised by its rich, creamy texture and thick consistency, partly because it's made with egg yolks instead of whole eggs. Unlike typical mayonnaise, Japanese mayo also includes apple or rice vinegar, which makes it slightly sweeter. Mayo is frequently used in Japanese egg salad, and is also used as a dip for French fries and other fried food like croquettes or okonomiyaki.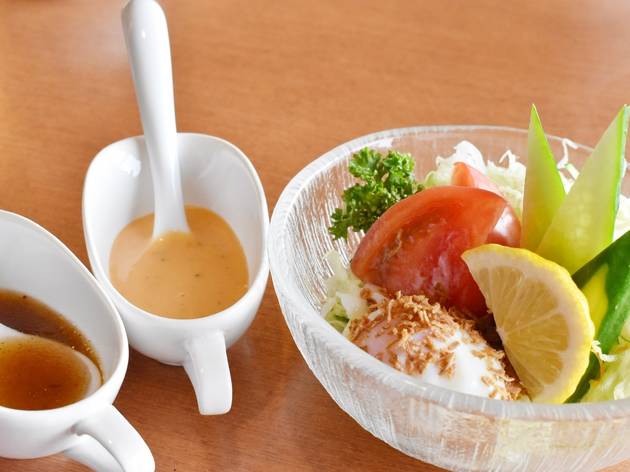 Photo: Yukkin/PhotoAC
In Japan, the typical dressings you'll find for your greens are a creamy sesame dressing and a wafu (meaning Japanese-style) dressing. The former usually contains a mix of ground sesame seeds, sesame oil, vinegar, Japanese mayo, mirin, sugar and soy sauce – it adds a pleasant nutty texture to your veggies. Wafu dressing recipes, on the other hand, vary from place to place, but expect soy sauce, rice vinegar and oil alongside flavour enhancers like grated onion. The best part? You can easily make wafu and sesame dressings at home.