Heads up! We're working hard to be accurate – but these are unusual times, so please always check before heading out.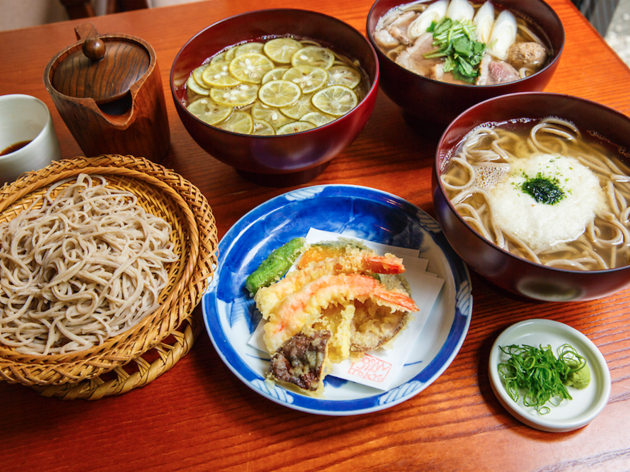 1/6
Photo: Kisa Toyoshima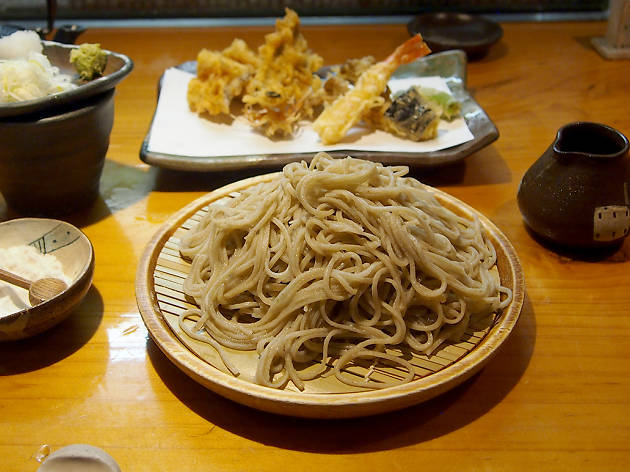 2/6
Photo: Lim Chee Wah
Kyorakutei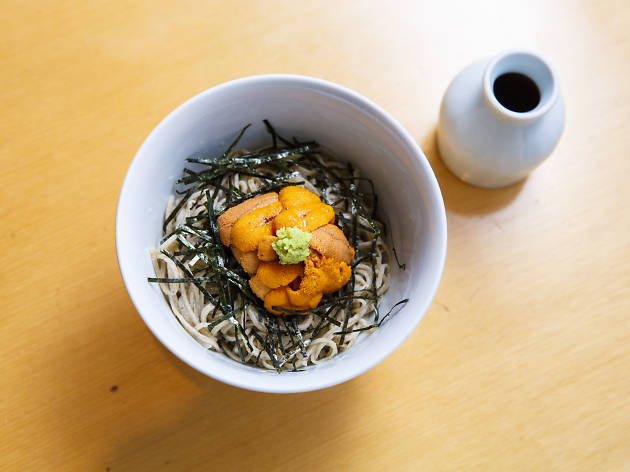 3/6
Photo: Time Out Tokyo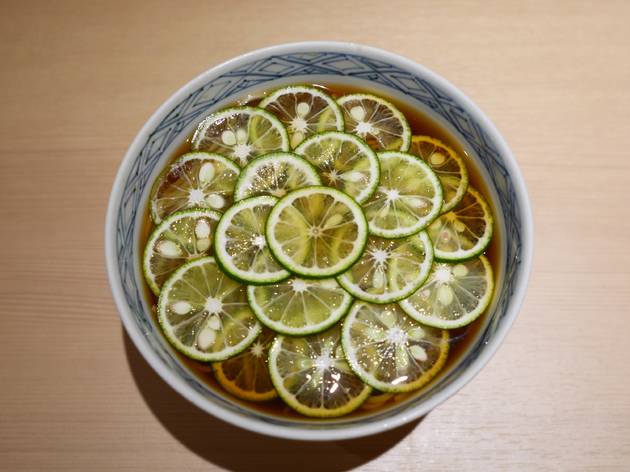 4/6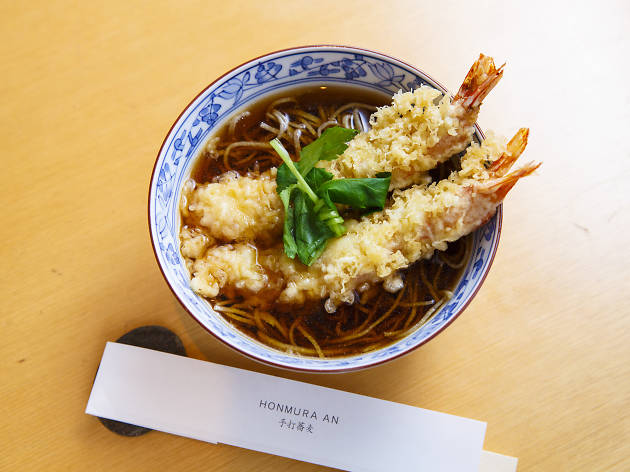 5/6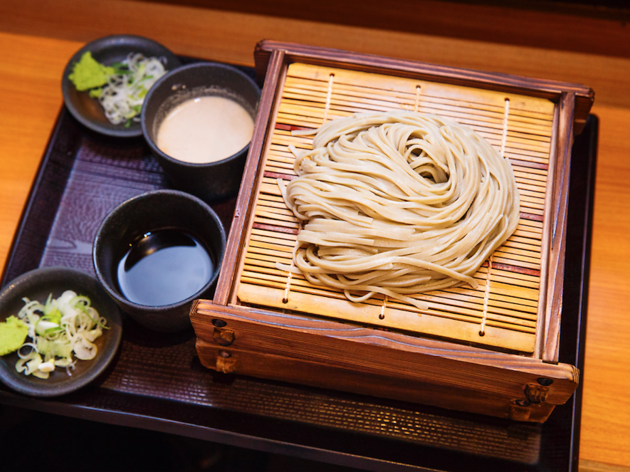 6/6
Best soba restaurants in Tokyo
Whether you prefer hot or cold soba, here are the best restaurants to slurp on fantastic buckwheat noodles
Soba may look simple but it's actually quite complex. On the surface, you have the cold soba, where you dip the chilled noodles in a separate sauce before eating. Then there's the hot soba, which is served in a warm dashi broth along with a variety of toppings.
Of all the major noodle types in Japan – especially in comparison to ramen and udon – soba is considered the most artisanal of them all. Each soba master has their own skills and secrets, whether it be the sourcing of their buckwheat, their perfected ratio of buckwheat to wheat flour, or their signature kneading and rolling techniques. Some masters are even known for their purist approach as they make the noodles with 100 percent buckwheat; this takes a lot of skills as this flour is notoriously hard to work with.
Whether you prefer a cheap slurp-and-go meal or a more refined noodle experience at one of the top soba institutions in the city, there's a lot of options out there for every budget. To help you get started with your soba adventure, we've curated a list of our favourite restaurants, featuring both old and new schools of soba.
Before you go: Read our guide on how to go out safely in Tokyo
More great Tokyo eats
From old-school noodles and tonkotsu classics to soupless tsukemen and spicy favourites – you'll be bowled over by these ramen
The Tsukiji outer market still has enough sushi and seafood restaurants, food stalls and cafés to keep you well-fed for weeks
Your ultimate guide to finding the best cheap restaurants and good value food in Tokyo – all for ¥1,000 or less