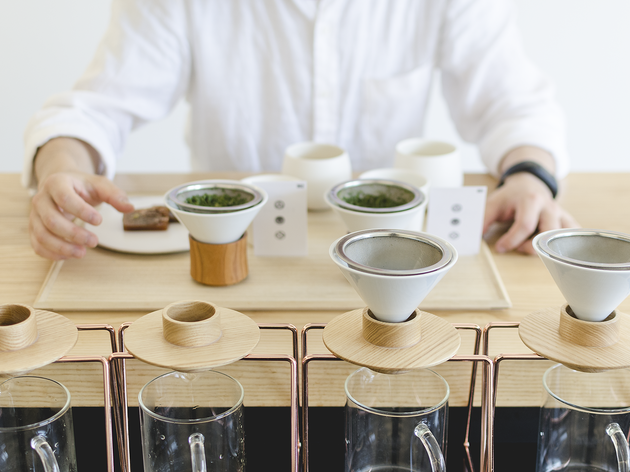 1/3
Photo: Tokyo Saryo
Tokyo Saryo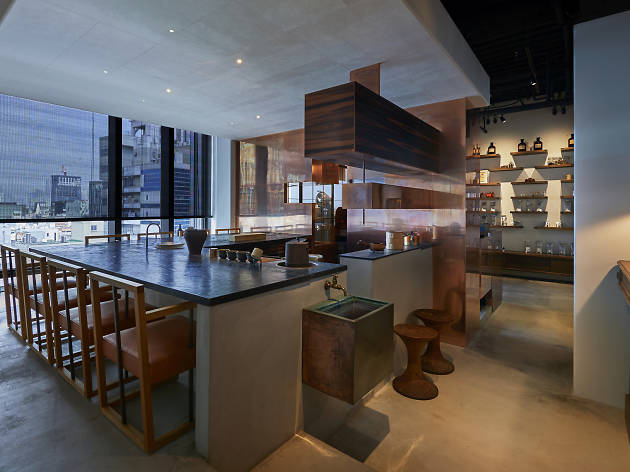 2/3
Photo: Sakurai
Sakurai
3/3
Photo: Yamamotoyama
Yamamotoyama Fujie Sabo
Best cafés and tea rooms for green tea in Tokyo
Here are the capital's best cafés and tea rooms for enjoying authentic Japanese green tea, matcha, hojicha and more
Tea is an art form in Japan. There's often a formality associated with the serving and savouring of tea, whether it's during sado (a traditional tea ceremony), at a tea salon or simply at home. Tea is more than just a beverage; it is a mindful experience.
There are three broad categories of green tea: matcha, sencha and gyokuro. Matcha, a vivid green powder which boasts a rich flavour and an umami-sweet aftertaste when whisked with water, is made from tea buds grown entirely in the shade. After harvest, the leaves are steamed and dried before being ground into powder.
Sencha, on the other hand, is the most conventional green tea in Japan. Its shrubs are exposed to direct sunlight and its leaves are steamed, pressed and rolled after picking. The green tea of the highest quality, gyokuro is made from sprouts that have been covered for about 20 days pre-harvest. To enhance their flavour, the leaves are steamed before being dried and rolled.
To enjoy all the distinctive types of Japanese green tea, or even some cool new creations, head to these tea salons in Tokyo.
Note: these restaurants/cafés/shops might close early depending on the current Covid-19 measures imposed by the authorities. Please check with the individual outlets for the latest business hours.
RECOMMENDED: The best wagashi shops and cafés in Tokyo
Explore more of Tokyo's drinking scene
Follow our guide to Instagram the most beautiful latte art in the capital
These bars and beverages without booze prove you can have maximum flavour with no alcohol at all
Sip on afternoon tea Tokyo-style at these hotels and restaurants, complete with scones, desserts and seasonal pastries
Best selling Time Out Offers