15 panda-tastic things to buy in Ueno
Where to get your hands on some panda souvenirs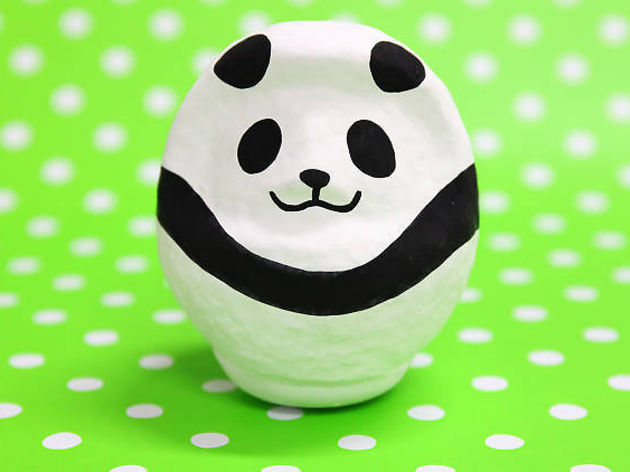 If you've been watching the Japanese news in early June, it can't have escaped your attention that Ueno Zoo was recently graced with the presence of a new, very cuddly black-and-white animal. Indeed, giant panda Shin Shin bore a cub on Monday June 12: the first panda to be born in a Tokyo zoo in over five years, it invoked oohs and aahs across the media spectrum.
To celebrate, the area around Ueno has gone even more panda-happy than usual, with many shops upping their panda game with anything from panda-inspired tenugui handkerchiefs to cakes and origami papers. Here are our top picks for panda-ing up your house, office or commute.
Note that you'll need to buy a platform ticket (¥140) to reach the shops inside Ecute Ueno if you're not planning to get on the train afterwards.
Ueno's top 15 panda goodies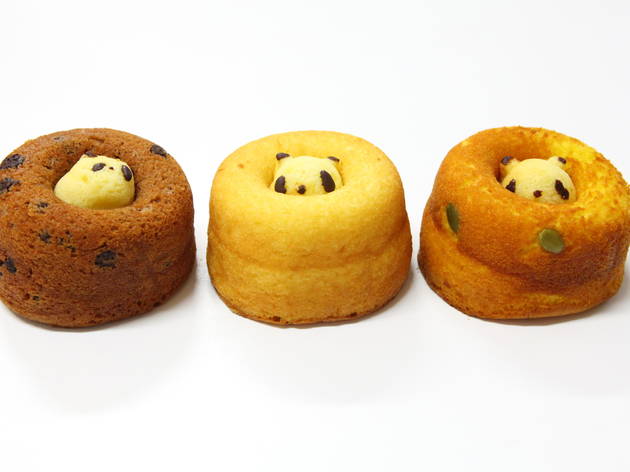 Who's that cheeky critter poking its head out of our teatime treat? These fluffy doughnuts (they taste more like a pound cake) from Nakashibetsu, Hokkaido have been given a panda-style makeover in their Tokyo incarnation, with flavours including Hokkaido Milk, Shiretoko Salt Caramel, Hokkaido Pumpkin and Cocoa Chocolate (from ¥269 plus tax).
Available at: Siretoco Factory, Ecute, 3F JR Ueno Station, 7-1-1 Ueno, Taito-ku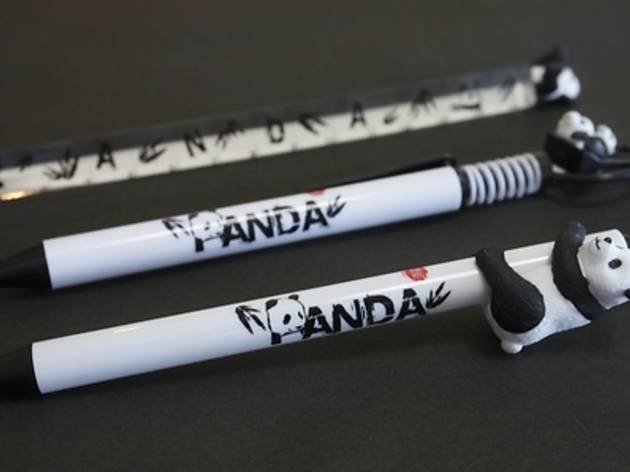 Panda-themed stationery is easy to come by in Ueno, but for the biggest selection you need to venture into the park itself. Adorned with miniature bears and an official panda logo, these pens, mechanical pencils and rulers bring a dash of fun to even the most boring desk job.
Available at: Parks Ueno, 7 Ueno-Koen, Taito-ku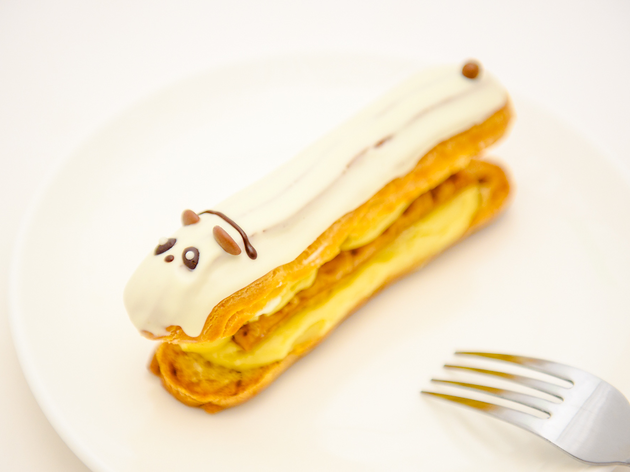 Panda éclairs and cookies
To welcome the little one, Ecute's Dolce Felice decided to add a baby panda-style éclair to their lineup. Although it won't be on offer very long (the shop assistant thought they might sell out in a week or less), their standard range of panda cookies is definitely worth a gander too.
Available at: Dolce Felice, Ecute, 3F JR Ueno Station, 7-1-1 Ueno, Taito-ku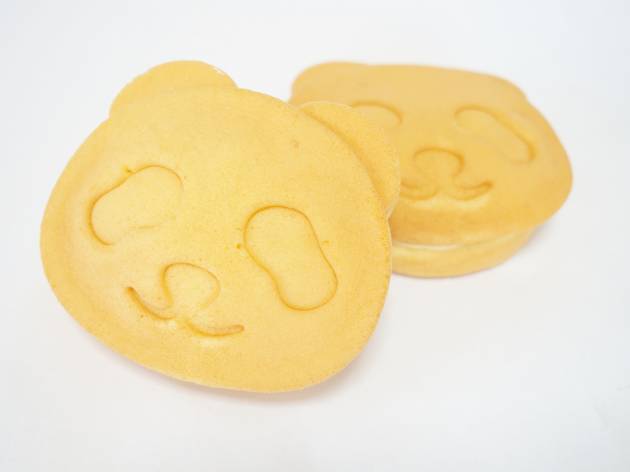 The Ueno 3153 branch of cake shop Cozy Corner also sells waffle sandwiches adorned with cat and dog faces, but the panda reigns supreme. Get your spongy confection with a choice of fillings, including custard and milk cream flavoured with strawberries and sweet azuki beans.
Available at: Ginza Cozy Corner, 1F Ueno 3153, 1-57 Ueno-Koen, Taito-ku
Even traditional craftspeople aren't immune to the charms of Ri Ri and Shin Shin. This cute, handcrafted ornament comes courtesy of Terunaga Mashimo, a third-generation daruma doll maker from Gunma prefecture, and wouldn't look out of place in even the most stylish of abodes (¥1,944 each).
Available at: Yu Nakagawa, Ecute, 3F JR Ueno Station, 7-1-1 Ueno, Taito-ku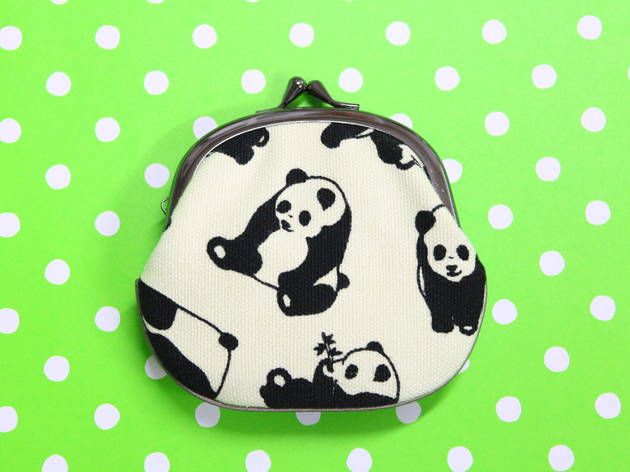 If a fluffy panda pouch isn't quite sophisticated enough for you, here's a more elegant alternative. This palm-sized purse, fashioned in the traditional Japanese style, comes to us via Bel Regalo, a Kyoto brand that's only just starting to become widely available in Tokyo.
Available at: Ueno Marui 1F, 6-15-1 Ueno, Taito-ku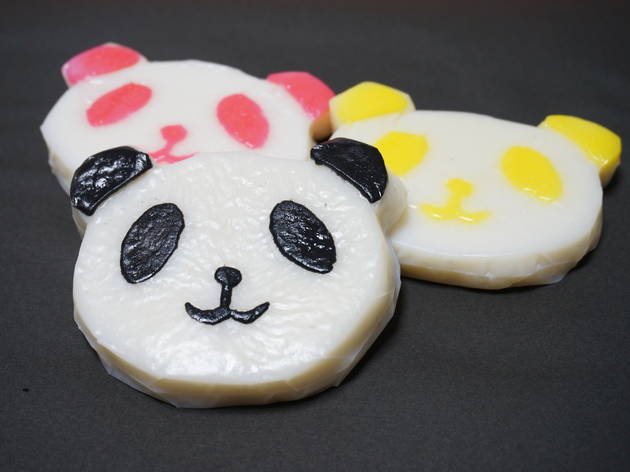 Mmm, panda-faced processed fish paste… It's hard to imagine these finding an audience overseas, but they'd make a welcome addition to the average Japanese schoolkid's lunch box. Pick them up in black, pink or yellow versions at Fujiya, a stalwart of the bustling Ameyoko market.
Available at: Fujiya, 6-10-4 Ueno, Taito-ku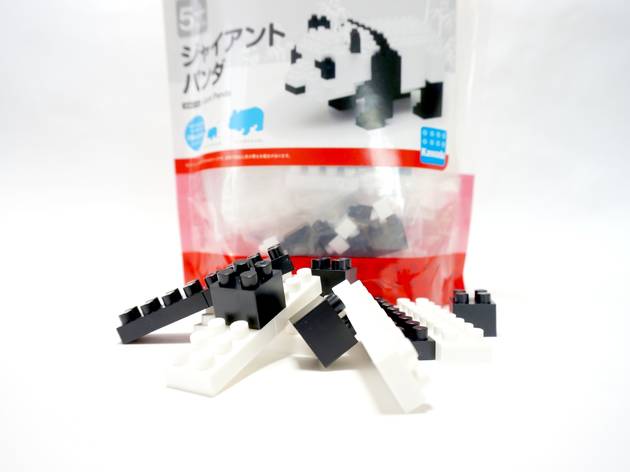 Why buy a readymade panda when you can build your own? This Diablock giant panda from Lego imitators Kawada is likely to appeal to bored office workers as much as kids, and it's not as fiddly as the Nanoblock kits for which the company is better known.
Available at: Yamashiroya, 6-14-6 Ueno, Taito-ku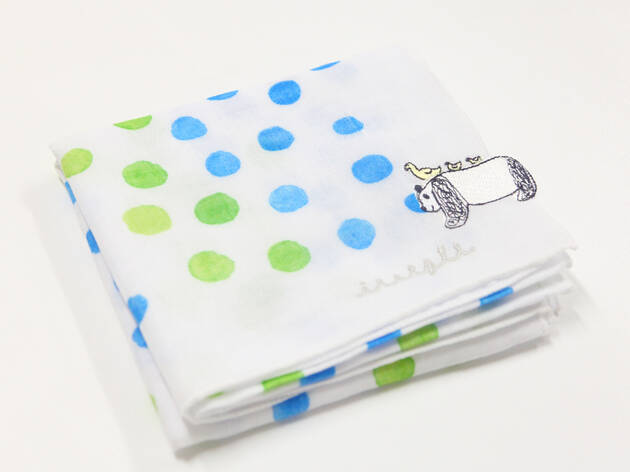 This large, tenugui-style handkerchief is one of the more understated offerings on our list: only a small illustration in one corner indicates that it's pandering to the panda crowd (sorry). It's a useful little number, too: the pocket on the reverse could accommodate a kairo hand warmer in winter or an ice pack in the summer. Note that the design may differ slightly, as they keep adding new ones to their lineup.
Available at: Flower Jelly, Ecute, 3F JR Ueno Station, 7-1-1 Ueno, Taito-ku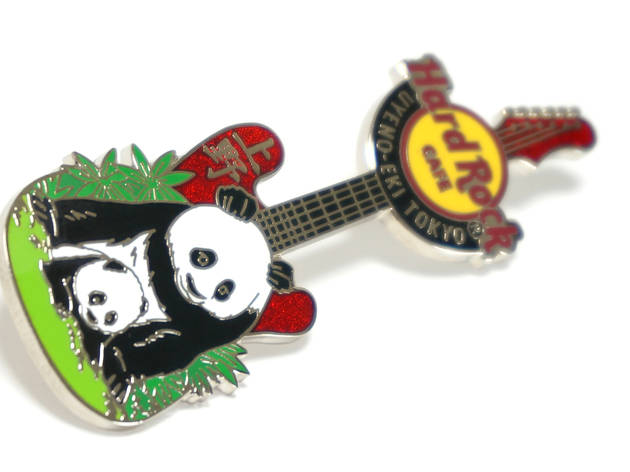 Every branch of Hard Rock Cafe has its own exclusive pin badges – and no prizes for guessing what the main theme is at the Ueno restaurant. If regular offerings like the 'City Guitar' pin (pictured) aren't enough, look out for the limited-edition pins, released on the third Saturday of the month.
Available at: Hard Rock Cafe Ueno, 7-1-1 Ueno, Taito-ku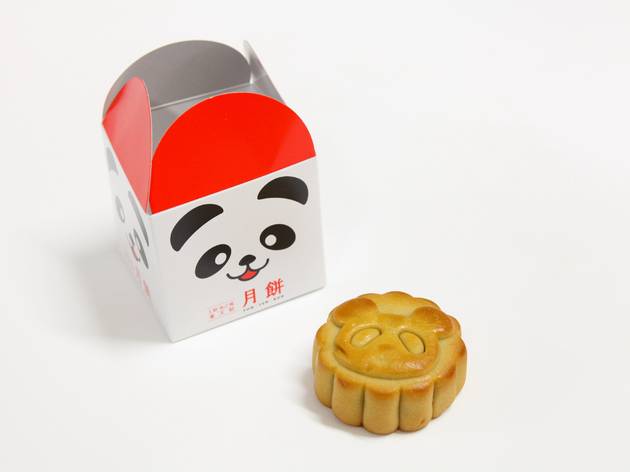 China's favourite calorie bomb never looked cuter than when adorned with a doe-eyed panda face. These popular mooncakes are sold in sets of two at the Ueno branch of Chinese restaurant chain Toh-Ten-Koh, though you can also get panda-branded manju and nikuman buns at their online store.
Available at: Toh-Ten-Koh, 1-4-33 Ikenohata, Taito-ku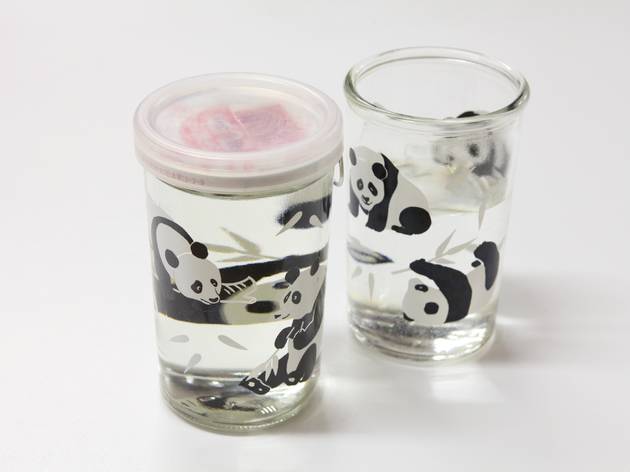 If you make it as far as the Ueno Station ticket gates before realising you've forgotten to buy any souvenirs, nip into the Kinokuniya supermarket nearby to snag one of these: cheap, cheerful and likely to last longer than anything else on this list. If booze doesn't float your boat, know that they have plenty of panda sweets and snacks on sale too.
Available at: Kinokuniya Entrèe, Ecute, 3F JR Ueno Station, 7-1-1 Ueno, Taito-ku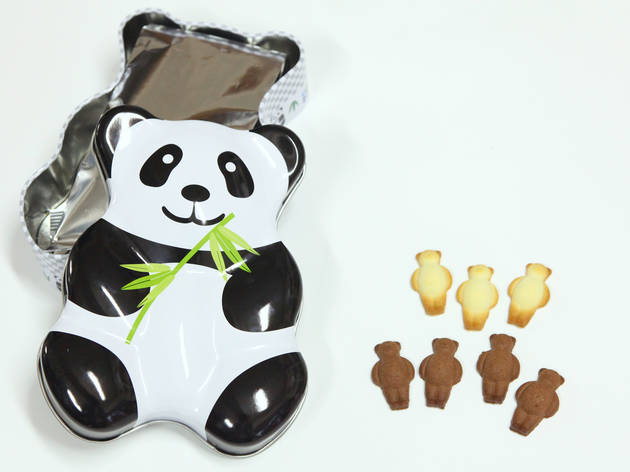 Ueno's best-stocked emporium of panda produce is, unsurprisingly, to be found in the zoo itself. Among the sweets, keyrings and stuffed toys on offer, these butter and chocolate cookies seem to be particularly popular – though it's hard not to feel that the tin is a bigger selling point than what's inside.
Available at: Ueno Zoo gift shop, 9-83 Ueno-Koen, Taito-ku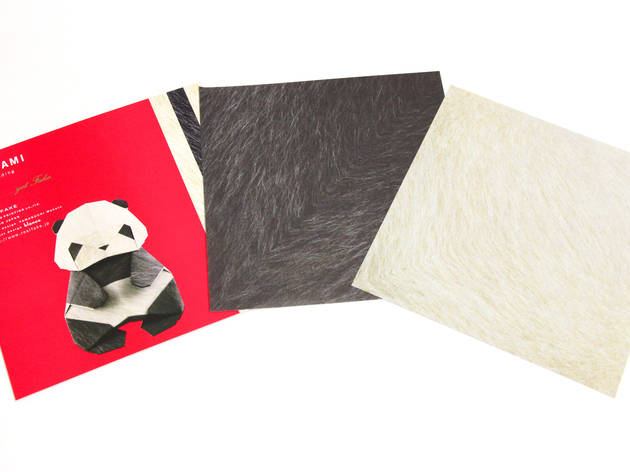 In this part of town, it's practically a requirement that any gift shop has a dedicated panda section, and stylish stationer and lifestyle goods shop Graphia is no different. We like this origami set by Realfake, which uses paper printed with photos of actual animal fur. The 16 sheets (¥800 plus tax) are enough to make eight paper pandas, with bilingual instructions to help English speakers.
Available at: Graphia, Atre Ueno West, 7-1-1 Ueno, Taito-ku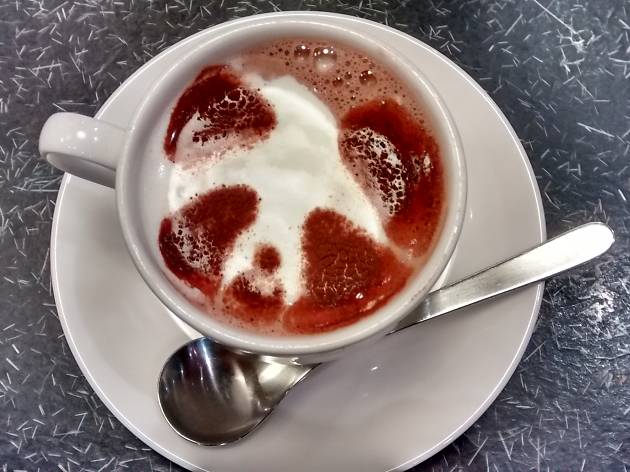 Panda hot chocolate (and postcards)
After all that pandamonium, have a break at the Upcafé inside Ecute Ueno and linger over a hot chocolate, complete with panda latte art. Even better: you're welcome to take home one postcard from their selection displayed along the wall – completely gratis. Are the cards panda-themed? You bet.
Available at: Upcafé, Ecute, 3F JR Ueno Station, 7-1-1 Ueno, Taito-ku
Where to stop for a non-panda treat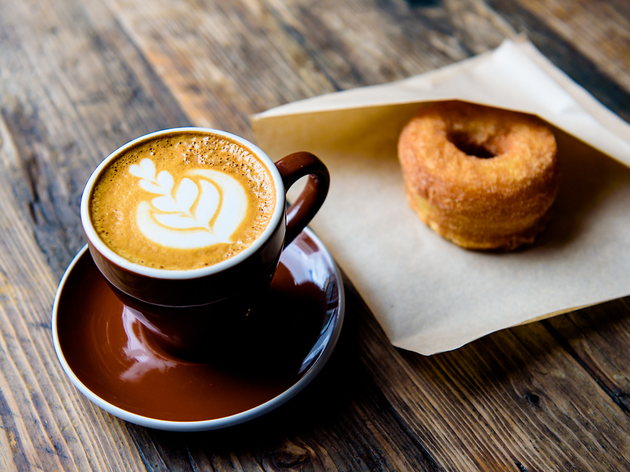 Looking for a relaxing café, the perfect cup of coffee or a superb sweet treat?