The 50 best Tokyo cafés
Looking for a relaxing Tokyo café, the perfect cup of coffee or a superb sweet treat? Look no further – check out our complete Tokyo café guide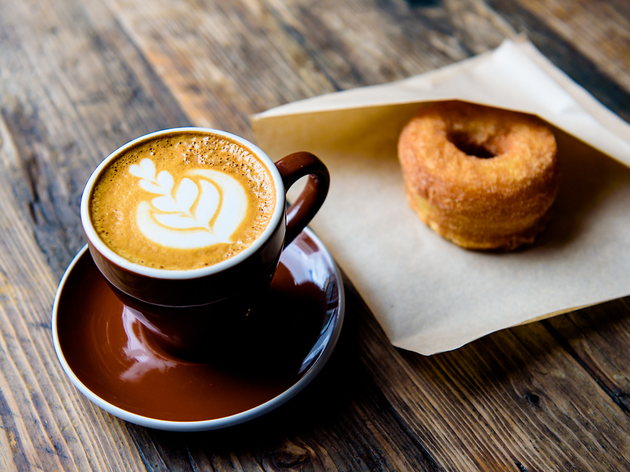 Boasting roots that go back at least a century, Tokyo's café culture is a fascinating mix of the old and the new. From old-school kissaten that tenaciously kept the flag flying for good coffee in Tokyo long before anyone had even thought it could become trendy, to the hottest representatives of the 'third wave' coffee movement, you'll find countless cafés, coffee shops, bistros and bars everywhere you go in the city.
This roundup of the 50 best Tokyo cafés is meant to be a cross-section of the capital's creative caffeinated community, and features a sample of in-demand newcomers, golden oldies and everything in between – we've even included a couple of places where the focus is more on superb desserts than quality coffee. Be it single origin beans, excellent espresso, artisanal green tea, a nostalgic atmosphere or decadent cakes you're looking for, we've got you covered. Check out the list and follow us on a tour of Tokyo's very best cafés – and if you still need more options, check out our previous take on the best coffee in Tokyo or our roundup of the city's best 100 restaurants.
The best cafés: 26-50
26
Along with A Happy Pancake and Flipper's, Osaka import Gram is one of the main culprits behind Tokyo's ongoing 'second pancake boom', which centres on cafés serving up super-fluffy, airy, melt-in-your-mouth fare made with ricotta, buttermilk or meringue. Choosing Jiyugaoka as the base for its first Tokyo location, Gram caused quite a sensation when it opened in April 2016...
Read more
27
The totem poles flanking the entrance to Saboru announce loud and clear that this is not your ordinary café, and stepping inside the wooden interior confirms it. This venerable, 60-year-old establishment feels less like a downtown kissaten and more like a cosy cottage up in the mountains...
Read more
28
One of the pioneers of 'Third Wave' coffee culture, Oakland-born Blue Bottle's first Tokyo shop occupies a renovated Fukagawa factory, a stone's throw from the Kiyosumi Garden. In addition to the downstairs café, the building houses a roastery, a kitchen and the company's offices...
Read more
30
Collaboratively run by the folks behind Setagaya's always excellent Nozy Coffee and restaurant impresarios Tysons (TY Harbor, Cicada, Beacon, Ivy Place etc), this uber-hip roastery and café on Harajuku's Cat Street is one of the city's flashiest specialist coffee haunts. Every day, you'll get to choose from two kinds of single-origin beans for your americano, latte or espresso...
Read more
31
Out of the many deserving coffee shops that have recently opened in Tokyo, if we had to use our trembling, caffeine-addled fingers to place the crown on just one it would be this hipster haven in Ikejiri-Ohashi. The relaxed enclave that it's carved out of the creative atmosphere of the area is decorated like a garage, with an assortment of tools on the wall and lumber hanging casually from storage units...
Read more
33
Located on the second floor of a retro building from the early Showa era is Hongo favourite Faro, which serves speciality joe courtesy of Obscura Coffee. Enjoy their daily lunch menu or the morning set (from 8am) featuring delicious granola. The café is also home to a neat little library...
Read more
34
Opened on a quiet Meguro back street in October 2015, PNB ranks among the more stylish 'third wave' coffee shops in Tokyo – minimalist Nordic design is the name of the game, light colours dominate, and natural light fills the smallish space. Run by Dane Peter Buhl, the shop sources its beans from Danish roasters Coffee Collective and La Cabra Coffee, both of which specialise in direct trade with producers...
Read more
35
This Brazilian-themed Ginza establishment was founded back in 1914. The all-natural beans are imported directly from Brazil, keeping blend coffee prices down to ¥510, a bargain for the area. Low leather seats, plants and wall engravings catch the eye...
Read more
Show more
Head downtown for more cafés
Fix your caffeine cravings at eastern Tokyo's finest old-school coffee houses
Read more