25 Japanese products you need in your life
Some of the most innovative items out there right now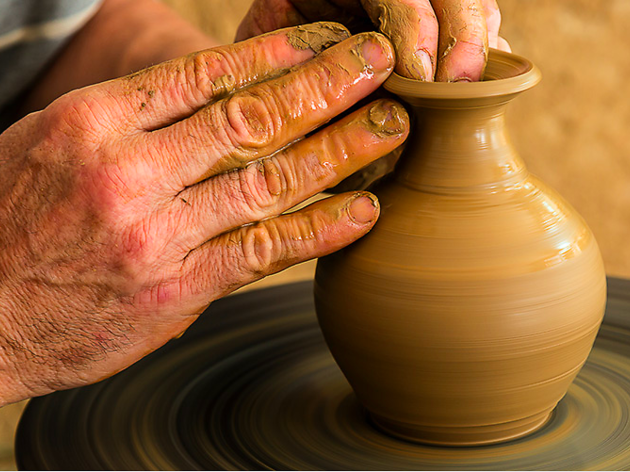 Japan is famed for its gadgets, but there's more to the country's manufacturing prowess than you'd imagine. Having been caught up in a sudden rush of material madness, our editorial team has spent the last few months scouring the country for some of the most original, best-value Japanese products available right now – from the everyday to the extravagant. Check out our top 25 below and start filling up that wallet...
The top 25: 14-25
14
P+G Design silicone pouch
This cutesy, palm-sized pouch is great for storing things like small change, pills or cosmetics. Available in a wide range of colours and patterns, it employs a round design that was once thought of as old-fashioned but is now undergoing a revival.
pgdesign.com
15
Have you ever noticed a visible stain on your clothes right before an important meeting? This miracle-working sheet can save you the embarrassment: just place the water-absorbing Shimitori on the opposite side of the stained fabric, apply some liquid onto the stain and – voilà – it's gone. Although it works on almost any kind of substance, you'll need to use it before the stain dries.
lion.co.jp/ja/products/284
16
Knocking out simple, attractive bicycles since 2002, Tokyobike adheres to a simple concept: comfort above speed, ideally put together for the local life. The minimalist brand has been such a success in its home city, in fact, that they now have outlets as far afield as New York, London and Melbourne.
tokyobike.com
17
Made in the traditional ceramics centre of Tokoname, this simplistic teapot is even more impressive than it looks. Light and easy to handle, it's made entirely of clay, ensuring that nothing interferes with the taste of the tea, while the superb craftsmanship prevents leakage when pouring. azmaya.co.jp/item/youto/daidokoro/平急須
18
Photo: Moon Side Studio
Drawing on the heritage of Edo Kiriko glassware, these simply shaped but highly decorative cups come with a lid and feature artisanal designs carved directly onto the surface, the bottom and even the inner base. Handcrafted by Tokyo-born sisters Yuma and Yuka Arii, they're beautiful enough to be displayed in a gallery but also highly practical and easy to use.
hirota-glass.co.jp/gallery/gallery-cat/futachoko
19
Designed by young artisan Shuji Nakagawa and Thomas Lykke of the Danish OeO studio, the Ki-oke marries Scandinavian simplicity with the finest Japanese materials – soft sawara cypress and lignitised cedar buried underground for over 2,000 years – and symbolises the future of traditional Japanese woodwork.
nakagawa-mokkougei.com
20
Everyone wants to capture life's most precious memories on camera, but the moment can be lost before you get your smartphone out of your pocket. Enter Blincam, a bluetooth-compatible, glasses-mounted camera which takes shots with the literal blink of the eye.
blincam.co
21
More and more cities around the world are making use of 'smart cards' for public transport, but Japan's IC cards are in a class of their own. Tokyo's Suica and Pasmo can be used on JR trains across the country as well as on most buses, but what really sets them apart is how they hint at a cashless future – most convenience stores and many vending machines are already IC-compatible.
22
Taking care of a house plant can be harder than it sounds. But what if you had something that told you when the soil is too dry, when the plant is too cold or too hot, and if your green baby is getting enough natural light? With this 'smart pot' you can say goodbye to botanical blunders. By hooking Planty up to its smartphone app, you can confirm conditions at any time and even water the plant when you're not at home.
hands-aid.jp/brand/planty
23
Edo Kiriko, Tokyo's traditional style of cut glassware, boasts almost 200 years of history. One classic Edo Kiriko pattern is the drop-like nanako, which is used in these artisanal earrings made from crystal glass. Transparent and shiny, the beauties come in three sizes and make for the perfect gift – either for yourself or that special someone.
kinarino-mall.jp/item-2103
24
A brand of knitted zori (Japanese-style sandals) for wearing indoors, Meri has taken this traditional style of footwear and turned it into a unique combination of softness, the comfort of knitted materials and adorable Nordic designs.
meri.tokyo/concept
25
Both a studio and a retail store, Kuramae leather shop M+ really stands out from the crowd. Artisan Yuichiro Murakami, who used to be an architect, puts his heart – and the traditional techniques he learned in Italy – into the products, which ooze simplicity and functionality. Get one of his wallets and you just might be set for life.
m-piu.com
Shop your way through the city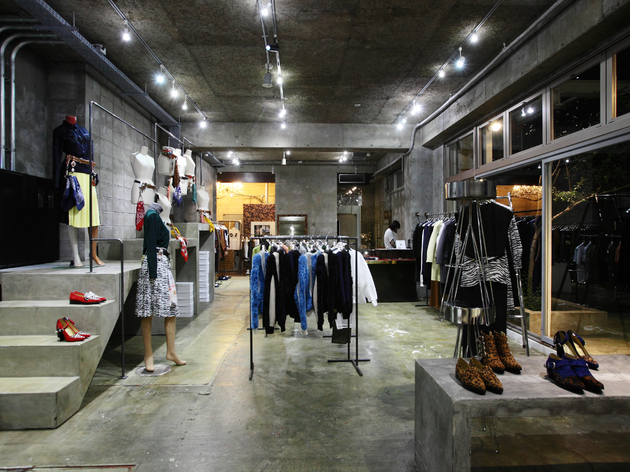 Essential boutiques, plus the best book, music and souvenir stores