The best bookshops in Kyoto
Turn off that screen – here's where you can find English books in Kyoto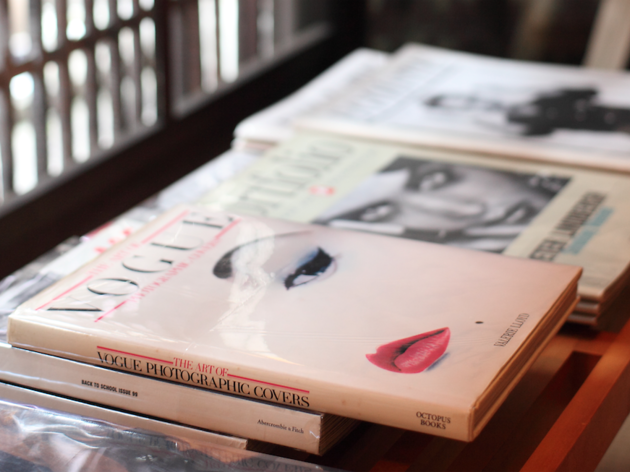 in association with Crea
We may be deep into the digital age, but for a truly engaging reading experience nothing beats the tactile experience of print. Kyoto's bookshops are helping keep alive the great Japanese traditions of bookmaking and print publishing – and each of these small independent bookstores is a fascinating reflection of their owners' tastes and preferences. Go explore!
Photos by Kunihiro Fukumori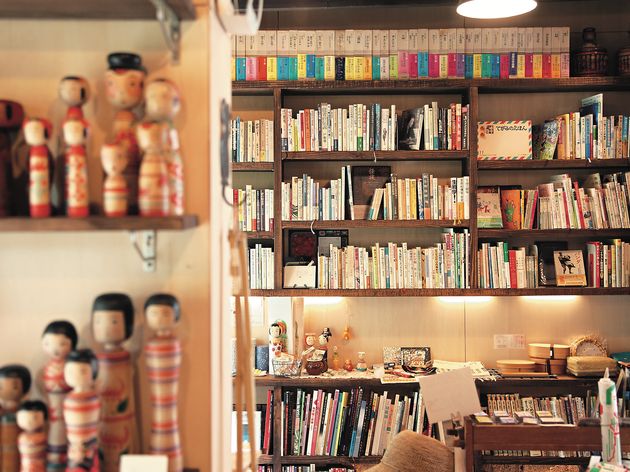 Just finding this off-the-beaten-track bookshop fills you up with the sense of achievement – it's hidden away down an alleyway in the Nishijin district – and once you're here you're sure to be tempted to purchase some of the alluring books on offer. Owner Akiko Nakamura selects books on subjects like cooking, handicrafts and folk crafts, as well as children's books and even magazines on kokeshi doll-making. Plenty of magazines are on sale, as are stenciled hand towels, dolls and traditional toys. It's a homely, heartwarming kind of place.
Kyoto-shi, Kamigyo-ku, Kami-chojamachi Dori Senbonhigashi Hairu Aizenji-cho 488-6 (090 1039 5393). Open 11am-6pm daily except Thursdays, Fridays and the 2nd and 4th Sundays of the month. www.mayaruka.com
Sekaibunko's owner, Suzunari Koga, has a big imagination – and an even bigger book collection – and this store was originally opened as a place to display the tomes she possessed. A wide range of genres is covered, from gorgeous children's books and self-help bibles and literature by the likes of Naoya Shiga and Taruho Inagaki. There are rare out-of-print volumes and books with beautiful binding. She's found authors and other interesting people to curate particular bookshelves – it's the kind of place that opens your mind to whole new worlds.
Kyoto-shi, Kita-ku, Murasakino Higashifunaokacho 19. Open Mon-Fri (irregular holidays). www.sekaibunko.com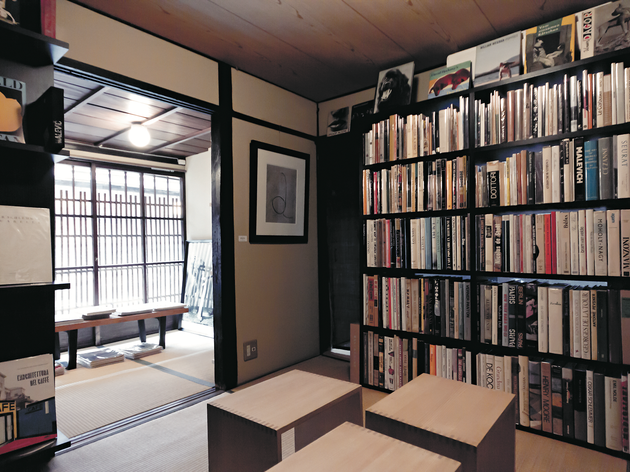 The owner, Yasushi Kojima, laughs as he describes the experience of visiting his store: 'You take off your shoes and enter a door in a middle of a row of townhouses, and all you can see are the spines of books. You have to be bold to walk into a bookshop like this one.' But if you're feeling bold, a trip to Books & Things can be very rewarding. It's a beautiful, pristine bookstore, full of vintage tomes collected over the years. Tell the owner your hobbies or favourite artists and he'll point you in the direction of the perfect book, whether it's photography, art, graphic design or fashion.
Kyoto-shi, Higashiyama-ku, Furumonzen Dori Yamato-Oji Sagaru Motomachi 375-5 (075 744 0555). Open 12noon-7pm daily.