Five things you can't miss at Laforet Harajuku this spring
Harajuku's monster fashion hub has had a renewal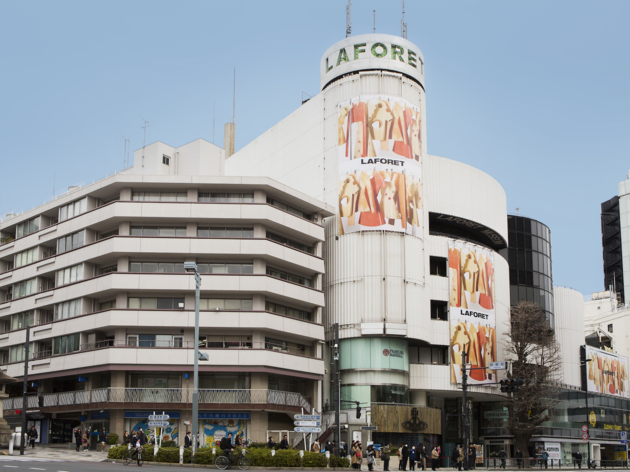 In association with Laforet Harajuku
Some say that there are no more fashionable kids in Harajuku, but we dare you to stand by that statement after exploring Laforet Harajuku. Setting trends since it opened in 1978, its most recent renewal has the shopping centre roaring forward with a fiercely individualist collection of over 100 boutiques from Japanese and international brands; it's an organised mishmash of subculture, high fashion, DIY and (trendier) everyday looks. Form versus function aside, Laforet is an astonishingly bold crash course in just how fun clothes can be. Here are five highlights.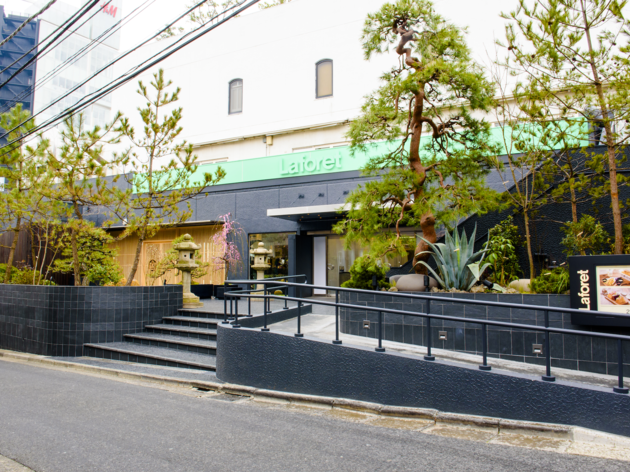 1. Genjiyama Terrace (2.5F)
While its shops may point towards the future, Laforet's new garden entrance celebrates the past. Named after a hill that once rose above the area, the Genjiyama Terrace is a calming blend of Japanese and European elements with greenery that includes weeping plum, agave, and squares of moss set against dark stone. Compared to the front entrance that faces Meiji-dori and a major intersection, the back entrance remains a refreshingly peaceful oasis (and prime Instagram location).
2. Vivienne Westwood Anglomania (1F)
As the design powerhouse that gave shape to the punk rock style pioneered by the Sex Pistols, it's fitting that Vivienne Westwood Anglomania flanks Laforet's front entrance. The size of the galactic orb logo outside the boutique is as ostentatious as the brand's history; the steady crowds it draws are testament to Japan's ongoing love affair with this British designer. Note the made-in-Japan items, available only here.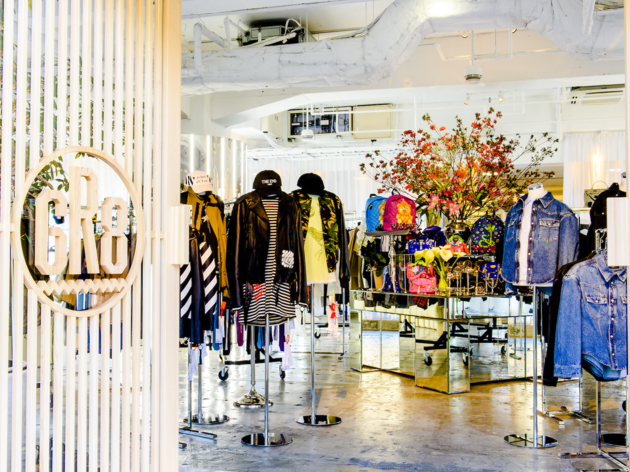 It feels like being in a top-level music video surrounded by brands including Yeezy and Off-White. GR8's unconventional layout, killer lighting and thrum of electronic music combine to form one of the most remarkable shops at Laforet. Having opened a hole in the wall and installed a huge Japanese-style cypress entrance for this renewal, Mitsuhiro Kubo's 'select shop' now blends in seamlessly with the new Genjiyama Terrace.
'This time, we're highlighting the gap between traditional Japanese styles and high fashion,' says Kubo. 'GR8 is marking its 12th anniversary this year, which means we've been around for an entire Chinese zodiac cycle – an occasion that's led us to rethink our sensibilities.'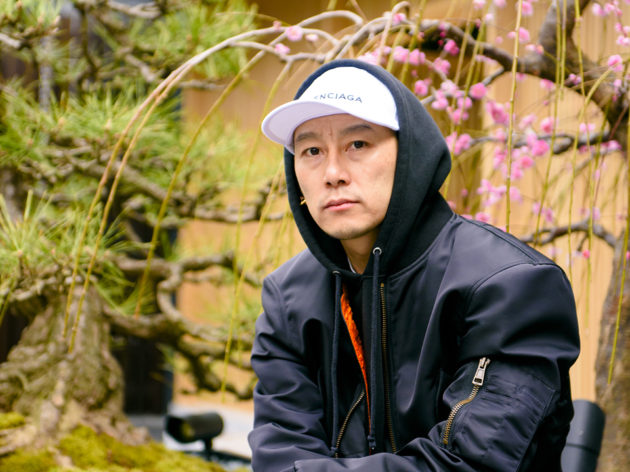 Thinking of clothes as 'living creatures', Kubo conjures up inspiring lines that continue to attract fashionistas from all over the world. 'In our globalised age, fashion doesn't have borders. I believe that Tokyo is the centre of fashion in Asia, and hope to satisfy customers coming from all over the region,' says Kubo.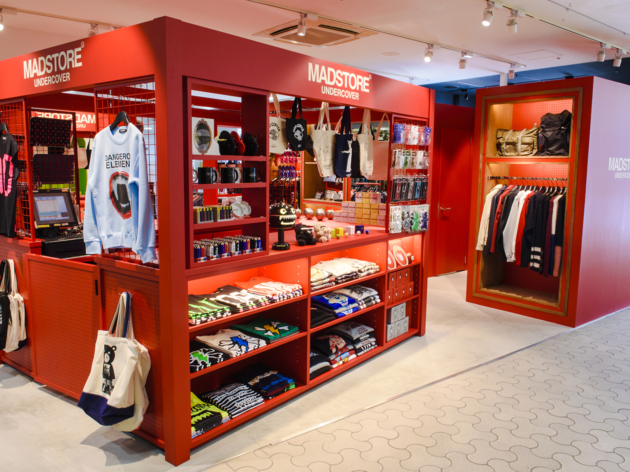 4. Madstore Undercover (1F)
Clean lines and bold, contrasting colours dominate Jun Takahashi's ground-floor flagship store. Celebrated as a pioneer of Japanese street fashion, Madstore is home to Takahashi's iconic U jackets and playful accessories including the UFO Coffee mugs and small clutches shaped like painting palettes, all of which pop against the deep red of the shop.
Madstore also carries a combination of merchandise from Takahashi's JohnUndercover and SueUndercover labels, in addition to a rotating selection of goods from the main brand. Their famous 'hamburger lump', which sold out in an instant when last on the market, is also on display.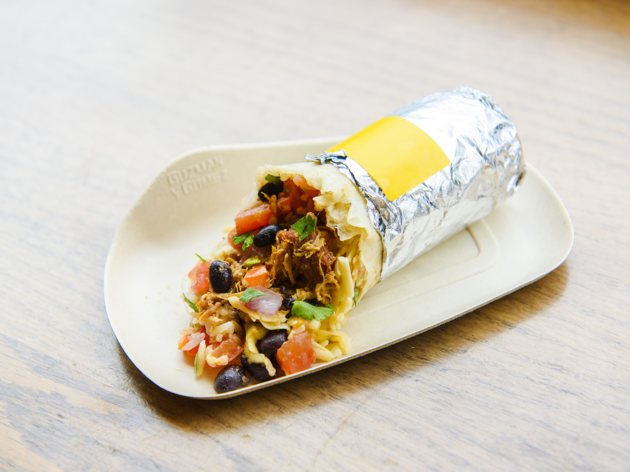 5. Guzman y Gomez and Gyu! (2F)
Even the most dedicated of shoppers need to eat, and Laforet's Good Meal Market on the second floor is a prime space to recharge. For the famished, Guzman y Gomez is an Australian chain serving Mexican food, complete with vegetarian-friendly options; if you can tackle a colossal burrito, order the large size and prepare not to eat again for the rest of the day.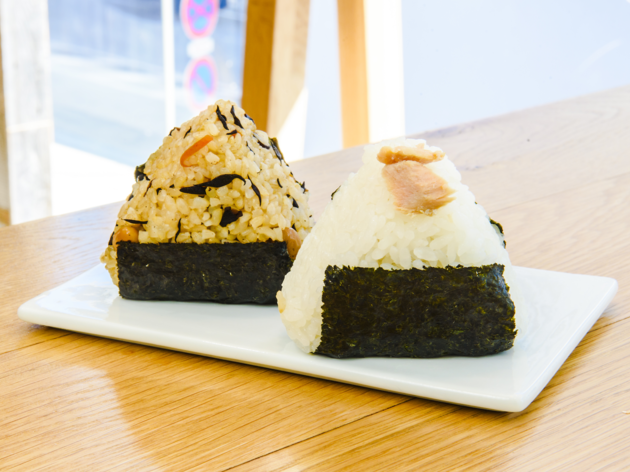 Those looking for a light snack should mosey over to Gyu!, an onigiri stand with sizeable portions of handmade rice balls, miso soup, and an adorable 'onigiri-petite' menu that offers unique flavours. Can't decide? Have both. There's open seating between the restaurants and down an adjacent corridor.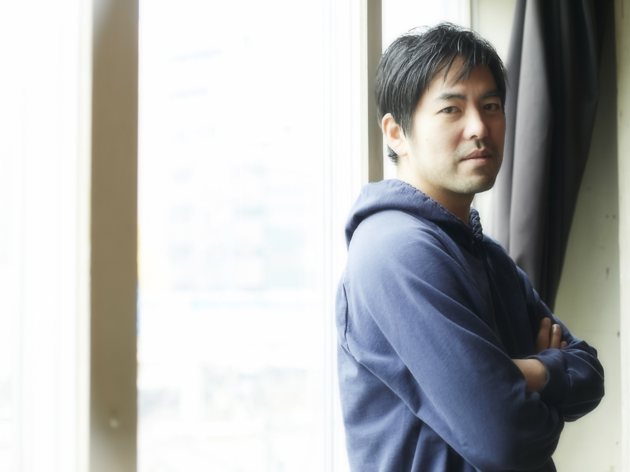 Comment from Steve Nakamura
You have worked as the art director for Laforet Harajuku since 2015. Could you briefly explain the visual image for 2017? How is it related to the renewal?
I wanted to see what would happen if I changed the conventional material of fashion to something edible, such as cheese. The main visuals are about conveying the overall attitude and character of Laforet Harajuku. 'Renewal' is not just a physical thing – it's about creating new ways of thinking fashion and culture.