Kyoto's best summer desserts
When the relentless summer heat hits the streets of Kyoto, you'll be sure to appreciate these refreshingly cool Japanese desserts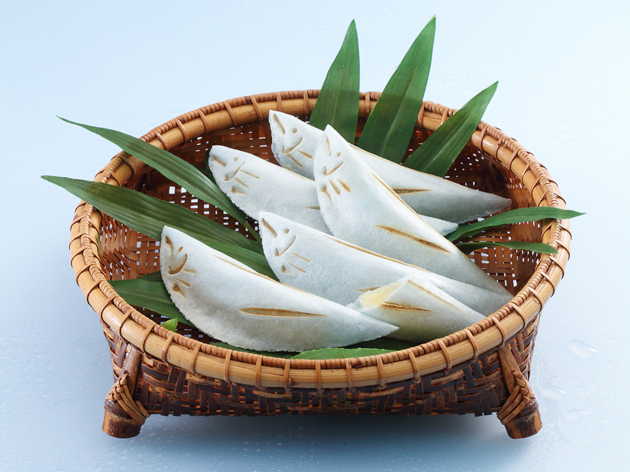 in association with Crea
Photos by Takuya Oshima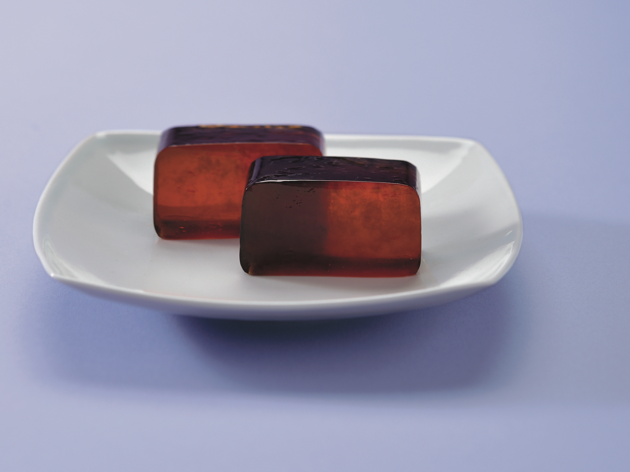 Shitatari Sweets
This famous dessert combines high-quality brown sugar with agar and fresh Kyoto water.
¥1,100. Kamehironaga, Kyoto-shi, Nakagyo-ku, Takakura Dori Takoyakushi Agaru Wakuyacho 359 (075 221 5965). Open 9am-6pm daily (except Sundays and holidays).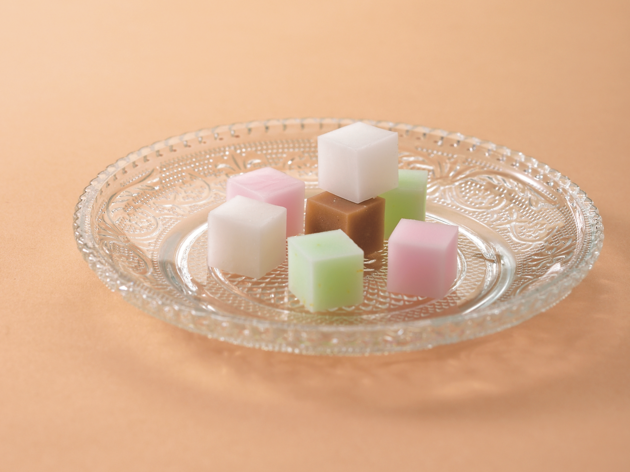 Ookini
Utterly delicious white, pink and green cubes made from agar.
¥1,065. Kashiwa Mitsusada, Kyoto-shi, Higashiyama-ku, Yasuibishamoncho 33-2 (075 561 2263). Open 9am-6pm daily (except Sunday and holidays).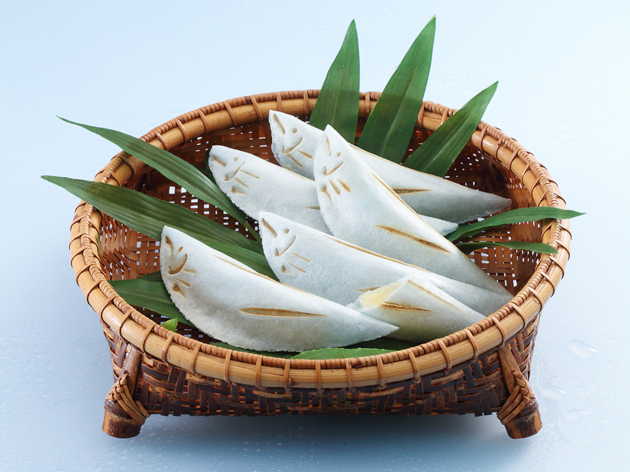 Kamogawa Ayu desserts
These delectable treats – delicate, ginger-flavoured rice cakes – mark the transition from spring to summer each year in Kyoto.
¥195 per piece. Tawaraya Yoshitomi, Kyoto-shi, Kamigyo-ku, Muromachi Dori Kamitachiuri Agaru (075 432 2211). Open 8am-5pm daily (except Sundays). www.kyogashi.co.jp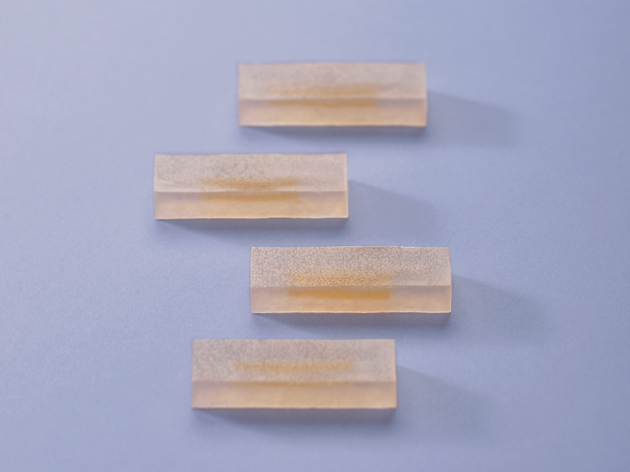 Kohaku Yuzu Citrus Desserts
These alluring sweets are like jewels locked away and preserved from ancient times. Flavoured with yuzu, a fruit representative of winter, the sharp, citrussey sweets are sealed to keep them cool and taste supremely refreshing on a hot summer day.
¥843 for 12 pieces. Eirakuya, Kyoto-shi, Nakagyo-ku, Kawaramachi Dori Shijo Agaru East Side (075 221 2318). Open 10am-8pm daily. www.eirakuya.co.jp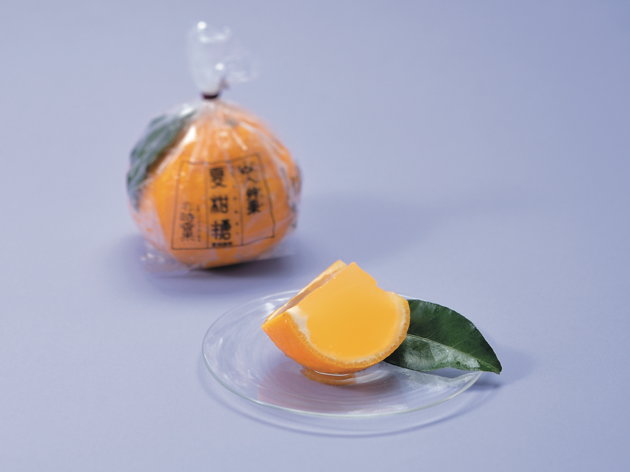 Natsukanto Citrus Desserts
Seasonal treats made from the juice of natsumikans (Japanese citrus fruits), summer oranges and agar. This summer's batch is unfortunately sold out, but hey, there's always next year.
¥1,400. Oimatu, Kyoto-shi, Kamigyo-ku, Kitano Kamishichiken (075 463 3050). Open 8.30am-6pm daily, www.oimatu.co.jp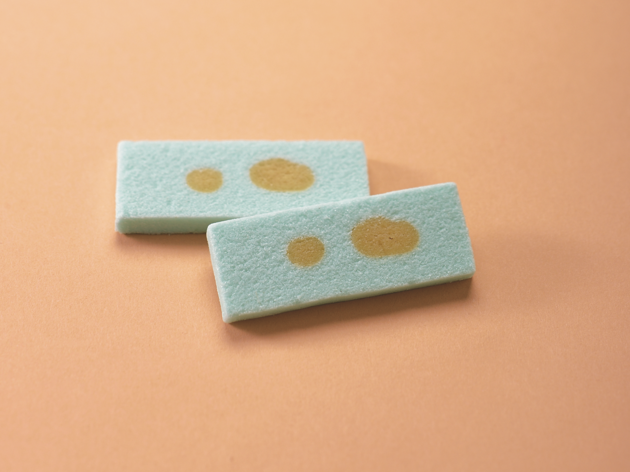 Summer Cloud
Kameya Yoshinaga is famous for its oike senbei, light rice crackers made with a hint of soy sauce. Their rakugan sweets, a form of hard candy, are beautiful, delicious and intricately detailed.
¥1,404. Kameya Yoshinaga, Kyoto-shi, Nakagyo-ku, Teramachi Dori Oike Kudaru Shimohonnojimaecho 504 (075 231 7850). Open 8am-6pm daily except Sundays (closed 1st and 3rd Wednesday of each month).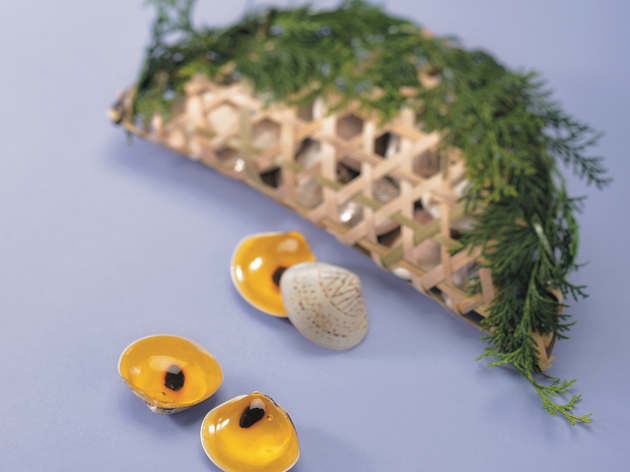 Hamahazuto Souvenirs
Kyoto may be far from the ocean, but these are the dessert equivalent of a cool ocean breeze. A single fermented soy bean adorns the centre of each candy.
¥4,200 for ten pieces in a basket. Kameya Norikatsu, Kyoto-shi, Nakagyo-ku, Sakaimachi Dori Sanjo Agaru (075 221 3969). Open 9am-5pm daily except Sundays (closed 3rd Wednesday of each month).