Interview: Kosuke Hagino
Japan's pool ace talks to Paul Banks about going for gold in Rio and swimming against Michael Phelps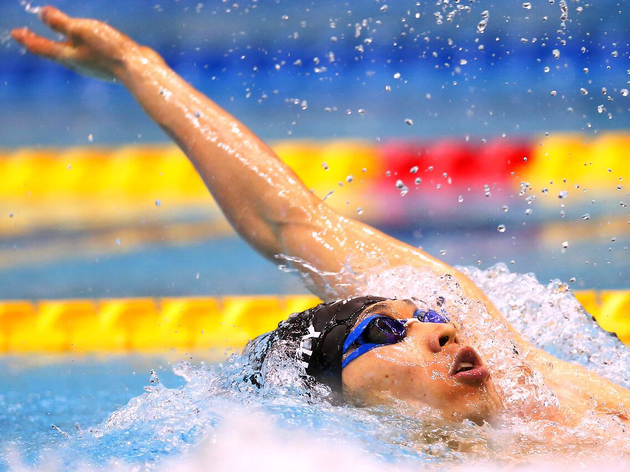 As Olympic record-breaker Michael Phelps looks to cement his legacy in Rio this summer, Japan's Kosuke Hagino will be plotting the American's downfall. The 21-year-old, who edged Phelps to take bronze in the 400 metres individual medley four years ago, has targeted double gold in Brazil. That could spell trouble for Phelps and London gold medallist Ryan Lochte, both of whom tower over the five foot nine inch Hagino.
'I think I can win the 200 and 400m medleys,' says Hagino. 'Four years ago I wasn't thinking about winning to be honest. But this time there will be no excuse.' Hagino has also taken over as Japan's team leader after namesake Kosuke Kitajima, who won two gold medals at both the 2004 and 2008 games, failed to qualify for Rio.
'I can never be another Kitajima,' insists Hagino. 'But to think kids could one day want to be like me is of course motivation. Being able to swim at the Olympics and challenge Phelps and Lochte for gold is a huge privilege. I won't take that for granted when I'm in Rio.'
Hagino, who missed last year's world championships after he fell off his bicycle and fractured his arm, also has hopes of medalling in the 200 metre freestyle and the men's 4x200 relay. But the medley is Hagino's bread and butter, while knocking off Phelps – the most decorated Olympian of all time with 22 medals, 18 of them gold – has become something of an obsession.
'I always looked up to Phelps,' says Hagino. 'I used to watch his races on TV, like when he won eight gold medals in Beijing. But when I get in the pool I just want to beat him.' Even if Hagino pulls off his ambition in Rio, there is no danger of the soft-spoken Japanese swimmer getting ahead of himself. 'If I beat Phelps, I'll still be miles behind him,' he says. 'But it would give me the motivation to aim even higher, that's for sure.'
Hagino also speaks in hushed tones when the subject returns to Kitajima. 'I don't have the ability Kitajima-san had or the right to be the team leader really,' he says. 'There are many more senior Japanese swimmers I can learn from but hopefully I can set an example through my results. I certainly can't fill the void (left by Kitajima) on my own.'
Despite his tender years, Hagino is already looking at leaving his own legacy with the 2020 Tokyo Olympics just four years away. 'The Tokyo Games are next and that is a real incentive and something I'm really looking forward to,' he says. 'But I have a lot to do before then, starting with Rio. I have to make sure I peak at the right time. I'm confident I will.'