Tohoku Update: Pitching in
In the latest of our reports on how Japan is rebuilding after 3.11, Nick Narigon talks to former rugby great Jiro Ishiyama about how the sport can help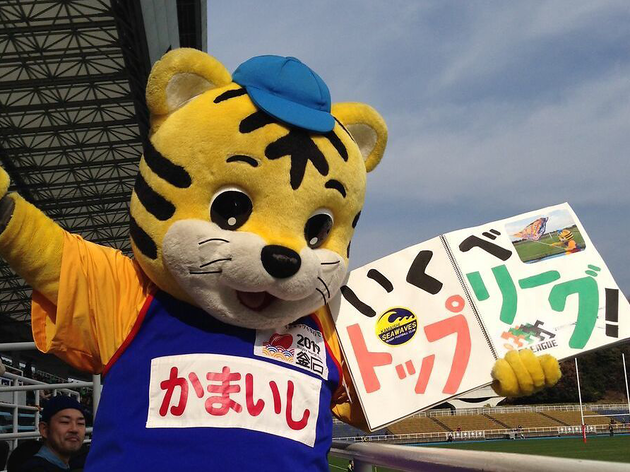 Two weeks after the March 11 2011 tsunami and earthquake, Jiro Ishiyama drove the 10-plus hours from his Shizuoka home to deliver food, gasoline and other much-needed goods to Kamaishi, a town on Japan's northeast coast.
He was shocked by what he found. The city in Iwate prefecture where he was once a rugby hero had been decimated by the surging sea, and more than 1,200 residents, approximately 2.5 percent of the population, had been killed or were missing. 'I couldn't stop thinking that if I had lived and worked there as I used to, I would have been hit by the tsunami and earthquake,' says Ishiyama, 59. 'So I have been asking myself, "is there any way to help the people of Kamaishi? What can I do for them?" I couldn't ignore their suffering.'
In May 2011, Ishiyama and a group of like-minded rugby fans formed NPO Scrum Kamaishi with the intent to support the local rugby team, the Kamaishi Seawaves. They succeeded in bringing the 2019 Rugby World Cup to the blue-collar fishing village. 'When I came to Kamaishi from Akita, I was 18 years old and an obscure rugby player,' says Ishiyama. 'It was in Kamaishi that I grew up to be a national player and experienced many victories. So I thought it was time to repay what I owed.'
Rugby was a minor sport in Kamaishi until the Nippon Steel club team went on an unprecedented run from 1978 to 1985, winning seven straight Japan Cup trophies. Rugby journalist Hiromitsu Nagata, a board member of Scrum Kamaishi, says rugby became so popular that during a 1981 match against New Zealand's Ponsonby club, spectators watched from nearby rooftops.
Five Kamaishi players, including Ishiyama, played on Japan's famous 1983 national team that nearly defeated the venerated Wales team. Nippon Steel shuttered its blast furnace in 1988 when Japan's economic bubble burst, and funding for the rugby club discontinued in 2000. The publicly-supported Seawaves formed in 2001, although they have never cracked Japan's Top League.
The 2011 tsunami not only wiped away homes, but also Kamaishi's livelihood. By 2015, the population, which was 50,000 in 2001, dropped to 36,000. Within months after the 2011 disaster, Scrum Kamaishi board members delivered documents to the Kamaishi city office proposing to build a new rugby stadium and entice the Rugby World Cup to Kamaishi.
With 500 to 600 families living in temporary housing, it was a hard sell. 'The top priority for the city office of Kamaishi was to reconstruct the city, not the World Cup,' says Nagata. 'On the other hand, they needed tools to solicit money, or influence. We told them hosting a World Cup match would be beneficial because the Japanese government will turn their attention to Kamaishi.'
Nagata also made the case that the stadium project and the event itself will provide job opportunities for Kamaishi's future workforce. 'I emphasised that being a host city is not the goal for Kamaishi,' says Nagata. 'But it is an aid for the city's reconstruction and will provide for a better future.'
The right people were convinced and in 2015 it was announced that Kamaishi was selected as Japan's smallest host city for the 2019 Rugby World Cup. The 16,000-seat Kamaishi Recovery Memorial Stadium will be constructed. To assist in the city's rebuilding, Scrum Kamaishi also organises an annual charity bike ride from Fukushima to Kamaishi and hosts the annual Tomodachi Cup, where children receive rugby tutorials from the local heroes, as well as international stars such as Eddie Jones, now the coach of England's national team.
'I hope rugby will promote new opportunities for Kamaishi's boys and girls, and will help make Kamaishi an attractive and fascinating city in the near future,' says Ishiyama. 'This is an opportunity for Kamaishi not only to be restored, but to be reborn.'
Photos courtesy of Scrum Kamaishi
Check out our Tohoku travel series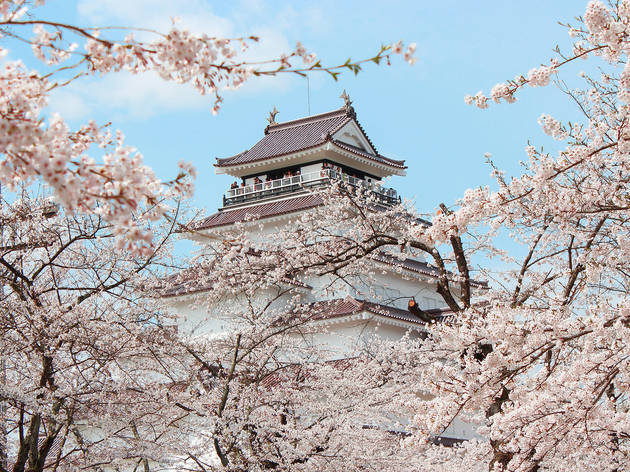 Our four-part journey through Tohoku kicks off in Aizu, a place of big history and big flavours