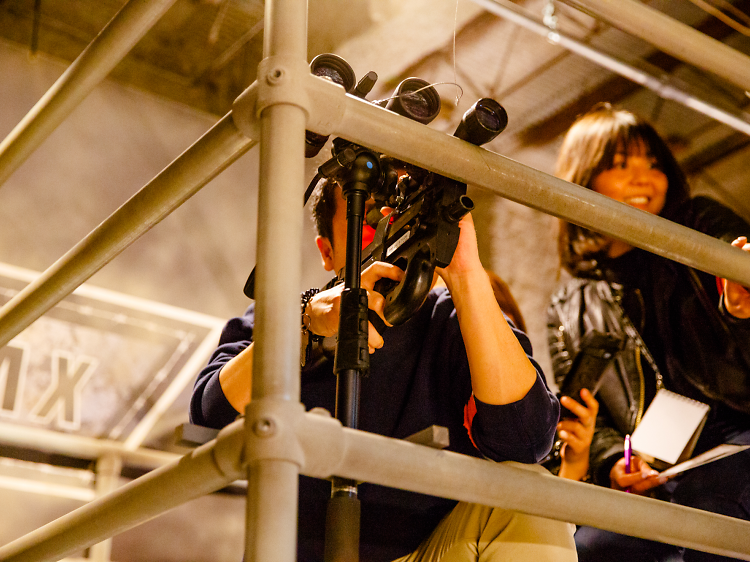 Open till the wee hours? Yes, 11am-5am the next day.
Drinks on offer? Yes
Like a scene right out of an action-packed spy film, get into a dangerous heist as you try to take down Black-Max, the secret crime organsation behind threatening deals that include arms trafficking and hacking into national defense systems just to sell them out to rival countries. On arrival, you'll be initiated as an agent with international intelligence organisation Inspyre, where you'll be given an important mission that needs to be solved within a 10-minute time frame.
Continue to test your skills late into the night throughout various missions, which change each time you enter the game zone. These include using your spy skills to break the codes hidden around the Inspyre warehouse, navigate your way through laser beams, and even 'shoot down' specified targets. Between games you can take a break at their food concession area, where they offer a range of food and drink options to keep you energised to crime fight all night long.