You know the story: in addition to working some of the longest hours in the world, Japanese employees take extremely few days off. Newcomers are often terrified of this country's perceived addiction to labour, and the stereotype of the overworked salaryman dies hard.
But there is at least one part of working life in Japan that's worthy of praise: the number – and variety – of public holidays. As of 2017, we have a whopping 16 such days annually, and most of them even come with fun backstories. Read on for our guide to every last kokumin no shukujitsu on the calendar, and learn how to tell your Coming of Age Day from your Children's Day.
Showa Day (April 29)
The first holiday of the Japanese year, which traditionally runs from April to March, Showa Day commemorates the birthday of the Showa emperor. Modern Japan's longest-serving monarch, the man also known as Hirohito occupied the Chrysanthemum Throne from 1926 until his death in 1989 and was born on this day in 1901.
Showa Day isn't really celebrated to any significant degree (unless you're really into the Imperial family, of course), but it does mark the beginning of Golden Week, one of Japan's busiest holiday seasons.
Constitution Memorial Day (May 3)
Established on May 3, 1947, when the current Japanese constitution came into effect, Constitution Memorial Day opens up the second half of Golden Week and often sees eager debate on the relative merits and demerits of the document it celebrates. Everyone seems to agree on keeping the holiday, though.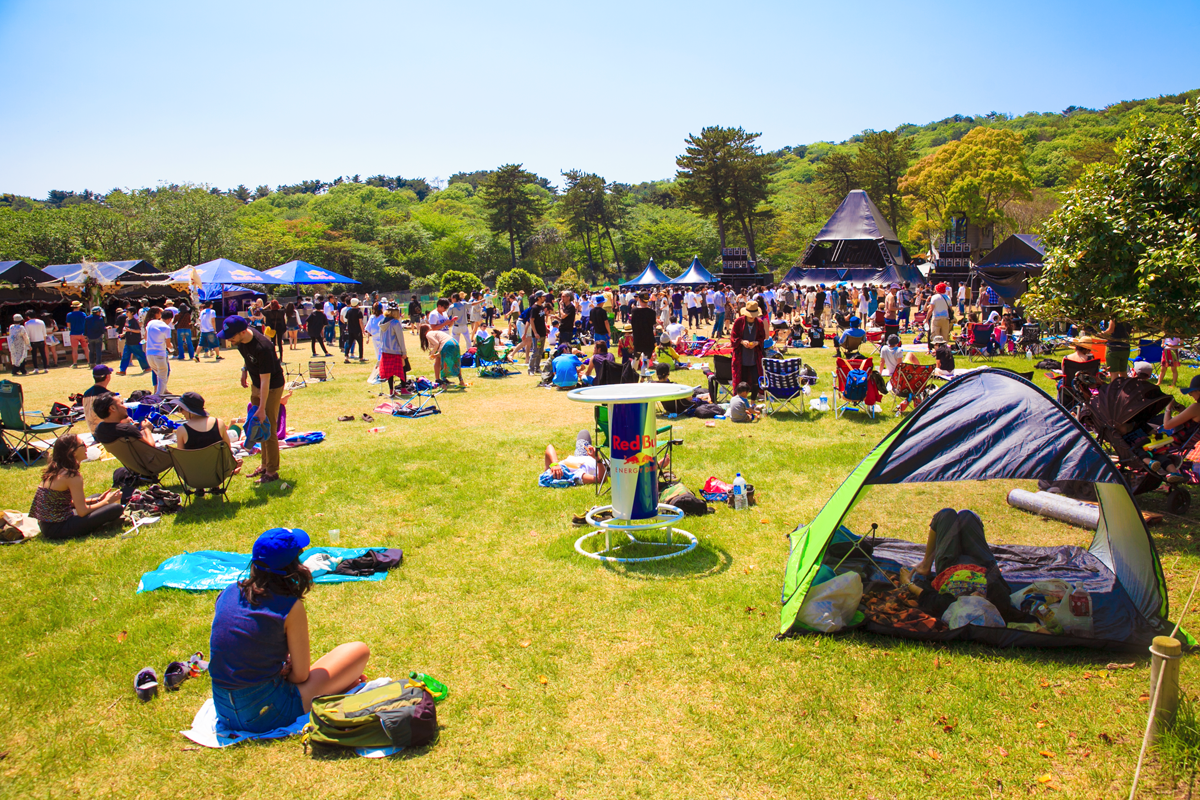 Greenery Day (May 4)
A day for 'enjoying and giving thanks to' nature, Greenery Day (not 'Green Day', take note) was moved to its current date in 2007. It's notable mainly because many of Tokyo's parks and gardens, including Ueno and Tama zoos, waive their entrance fees on the day.
Children's Day (May 5)
Known as Tango no Sekku (basically 'seasonal festival in spring') in the Edo era, Children's Day is one of the more historic of Japan's holidays. Formerly a boys-only celebration (girls were remembered on Hinamatsuri in March), it's lost its gender bias and is now observed to wish all kids much-needed good luck on their journey to adulthood. Colourful koinobori (carp streamers) are flown, kashiwamochi rice cakes are eaten, and children of junior high school age or younger get into Tokyo zoos and parks for free.
Marine Day (third Monday of July)
Also known as Ocean Day, this is when Japan's beaches are filled with sun-worshippers eager to make the most of summer's first holiday. In terms of purpose, Marine Day is essentially a wetter (and hotter) version of Greenery Day: be thankful for the sea's bounty and all that, and try getting out of the house for a change too.
Mountain Day (August 11)
If the forests and oceans have their own days, then why not mountains? That was basically the rationale behind Japan's newest public holiday, first celebrated as recently as 2016. The establishment of Mountain Day also cut the number of holiday-free months down to one – June.
Respect for the Aged Day (third Monday of September)
It doesn't really need an in-depth explanation: this day is when Japan's no-longer-so-many young folks honour the country's far more numerous elderly population. Particularly upstanding individuals may visit family personally, while the less conscientious just send flowers or cards. Anyone over 60 (plus one companion) gets in for free to many Tokyo parks, gardens and zoos.
Autumnal Equinox Day (September 22 or 23)
One of the two Japanese holidays without a set date, Autumnal Equinox Day is celebrated on the date when the sun 'crosses' the equator from north to south, ending summer and ushering in autumn. Although its origins are of course prehistoric, the day only became a public holiday in 1948.
Before that it was considered an occasion for ancestor worship, due to the Buddhist belief that the equinoxes are when the border between the world of the living and that of the dead becomes thinner than at any other point during the year. Many people still visit their family graves on Autumnal Equinox Day.
Health and Sports Day (second Monday of October)
A strong contender for least relaxing holiday of the year, Sports Day used to be held on October 10 – the date of the opening ceremony for the first Tokyo Olympics – but was moved to its current slot in 2000. Most schools and many other organisations hold their annual undokai sports festivals on or around this day, so you can spot legions of stressed-out, geared-up parents queuing in front of schoolyards from the crack of dawn in order to secure good viewing spots.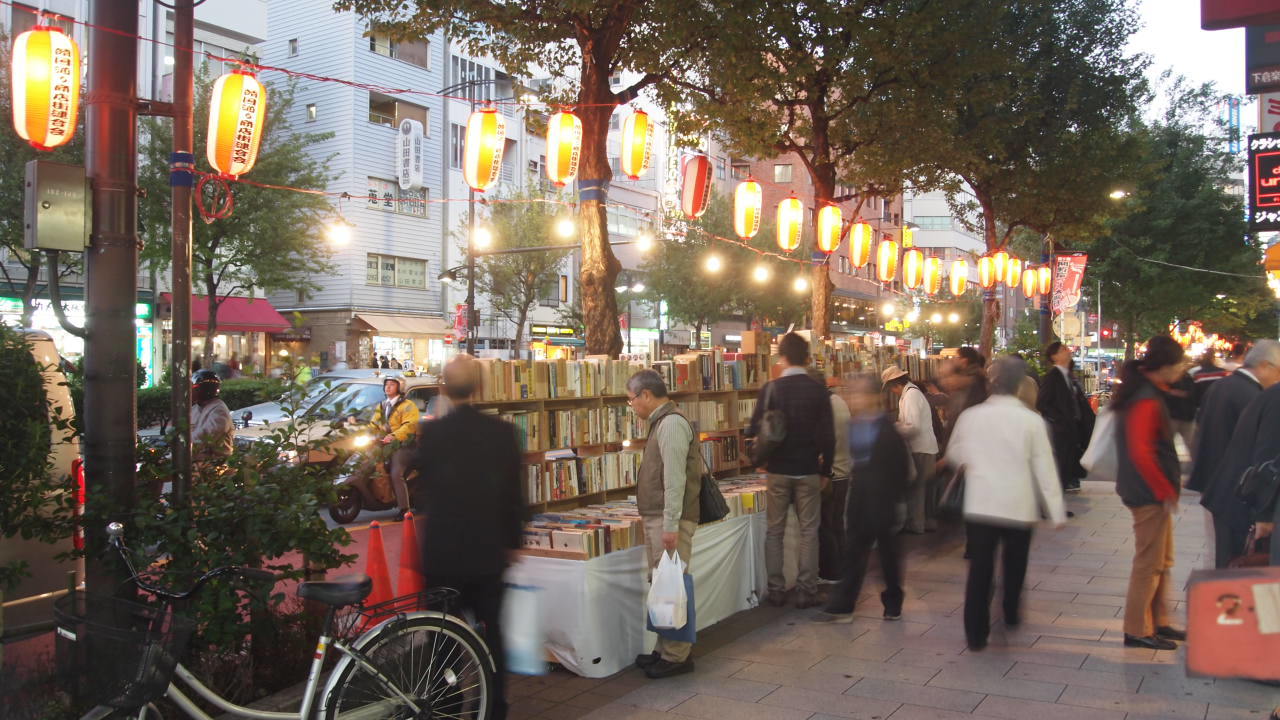 Jinbocho's secondhand book festival is a Culture Day classic
Culture Day (November 3)
Great for artsy types, Culture Day is usually packed with educational events and sees many Tokyo museums waive or place discounts on their entrance fees. Officially, the day marks the announcement of the postwar constitution in 1946, but its roots go just a bit deeper: November 3 was also the birthday of Emperor Meiji, and was celebrated as such until the Occupation made a few choice corrections to Japan's calendar after the war.
Labour Thanksgiving Day (November 23)
That one day when you're praised for just doing your job, Japan's Labour Day is actually a repackaged version of the ancient niiname-sai harvest festival, still observed by the Imperial family on November 23. Its agricultural roots run deep: farming-related events make up most of the day's programme, while labour union marches are conspicuous by their absence. Most unions make their voices heard on May 1 instead.
Emperor's Birthday (December 23)
Akihito's b-day may be a welcome Christmas replacement for many a Tokyo expat, but is more notable for the ippan sanga. This is when the gates of the Imperial Palace are opened for the great unwashed, who can stroll up to the Chowaden reception hall, wave their little hinomaru flags and catch a glimpse of the smiling Big A and his family. No word yet on what will happen to this day once the current emperor goes into well-deserved retirement, but count on it staying on the calendar in some shape or form.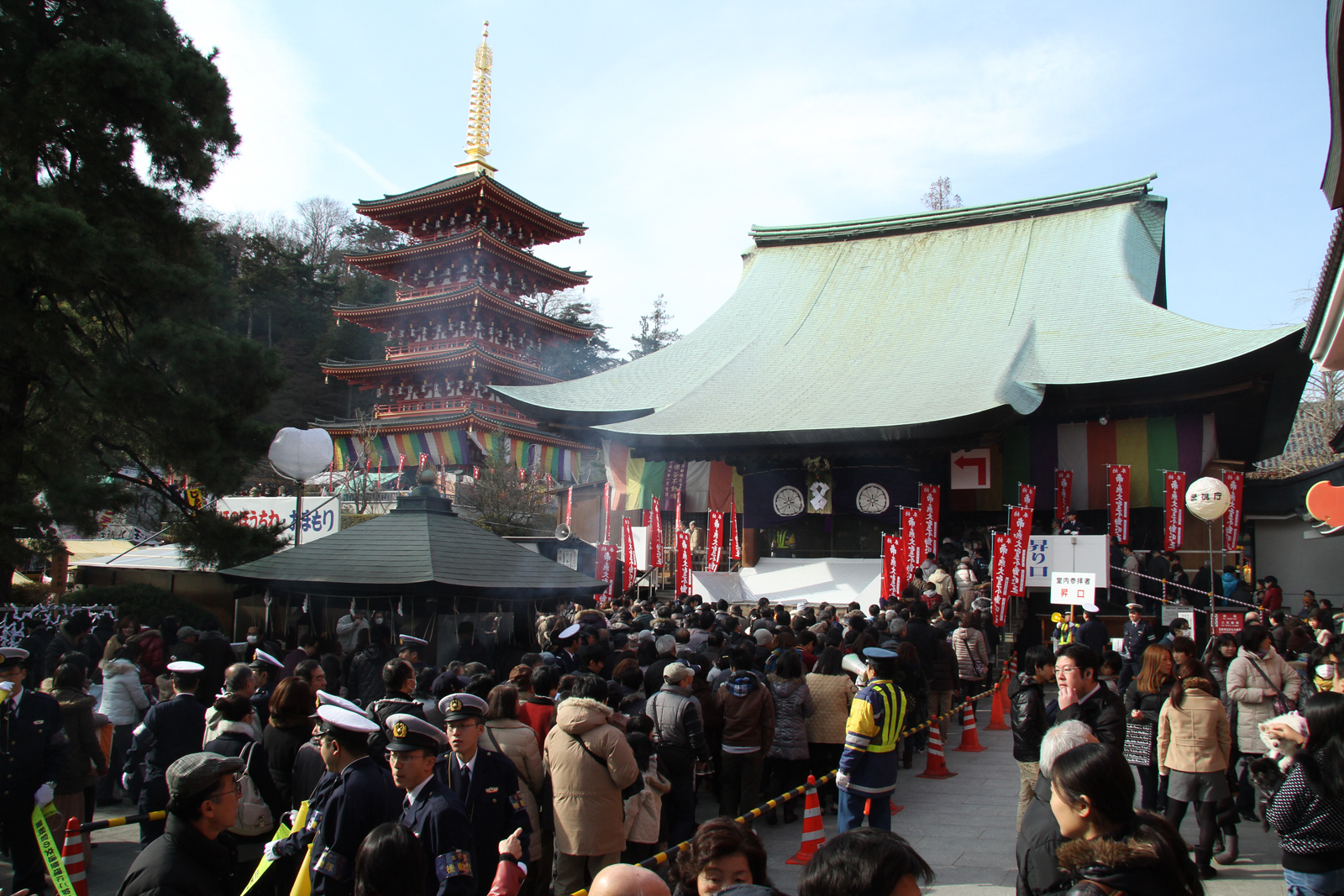 Hatsumode crowds at Takahata Fudoson temple
New Year's Day (January 1)
The undisputed champion among Japan's holidays, New Year's Day is that one day of the year when the country essentially grinds to a halt. Most shops and restaurants are closed, peace and quiet reign and people gather with their families to eat, eat and eat. Some stay up through the night to catch the first sunrise of the year, many visit temples and shrines for hatsumode, the first prayer of the year, and kids pocket cash in the form of otoshidama gifts.
Coming of Age Day (second Monday in January)
Another holiday with ancient origins, this celebration of freshly minted adults (i.e. those who have reached the age of majority over the past year) sees 20-year-olds around the country dress up in the flashiest type of traditional garb they can find, attend ceremonies and get fiercely drunk in the process. Throw in a little snowfall – rare, but it happens – and you've got yourself some of the year's best photo ops.
National Foundation Day (February 11)
A deep dive into the history of this holiday would require an entire essay, so here's the short version: according to legend (and a series of convenient modern interpretations), February 11 is the date of first emperor Jimmu's ascension to the Chrysanthemum Throne in 660BCE – an event that marks the foundation of the Japanese nation – and also the date on which the Meiji constitution was proclaimed in 1889.
The holiday was known as Empire Day from the Meiji Restoration until the end of World War II, when it was abolished by the occupying Americans. After more than 15 years of occasionally bruising debate, it was re-established and renamed in 1966.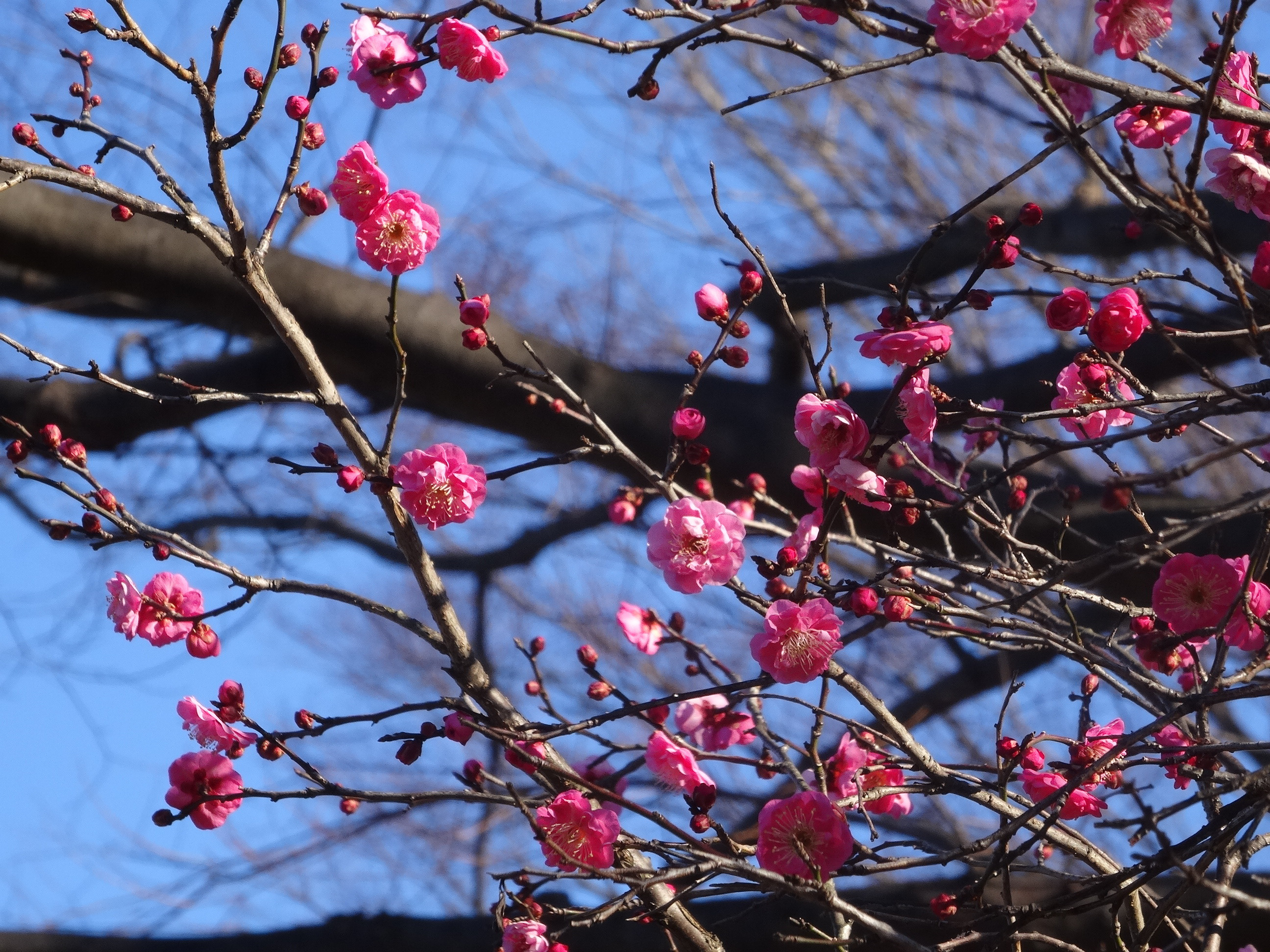 The ume blossoms usually bloom in between National Foundation Day and the Spring Equinox
Vernal (Spring) Equinox Day (March 20 or 21)
See Autumnal Equinox Day above – all that applies to this one as well, except of course the fact that Vernal Equinox Day marks the start of spring instead of autumn. It's also the unofficial kick-off day for that most joyous time of the year: sakura season.