30 essential things to do in Tokyo
Unmissable city activities, from the best sights and shopping spots to geeky and artsy fun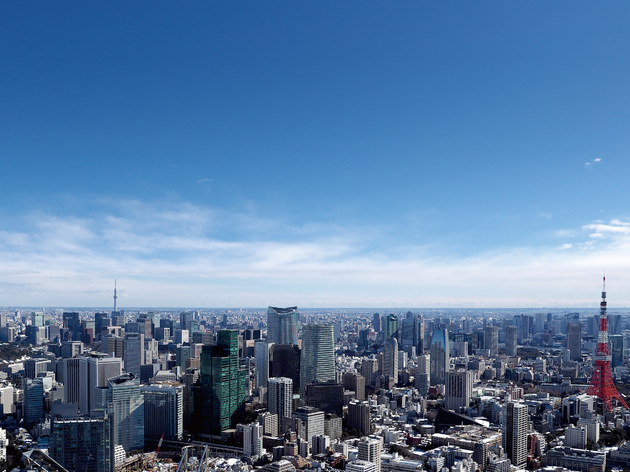 Whether you've lived here all your life or just landed at Narita or Haneda, we're all completely spoilt for brilliant things to do in Tokyo. From unique attractions and world-famous sights to hotspots in odd spots, by day and by night, from high art to wildlife, there are so many things to do in Tokyo. But we think this list of 30 essential things to do – the result of heated debate here at the office – is a good place to start.
We've included familiar landmarks like Shibuya's scramble crossing and Sensoji Temple, but will also take you to the ball game, down dark (but safe) alleyways, out to Tokyo's islands and – of course – into the steam of a public bathhouse. And if you still have energy left over after checking out all 30, consult our lists of the best Tokyo museums, the city's 100 best shops and the capital's finest music spots.
Best activities: 1-15
Strolling the neon-bathed streets of Shinjuku at night is absolutely an essential Tokyo experience – and one that's best finished off with a visit to Golden Gai, where more than 270 tiny drinking dens are crammed into seven ramshackle streets. Each place has a unique vibe – ranging from high-end cocktails to hard rock – and the atmosphere can be anywhere from friendly to downright hostile.
A walk around the legendary Tsukiji may leave you feeling a little sour, knowing that over 80 years of history may soon come to an end – the market is set to relocate to Toyosu as early as next year. Or maybe it's just the pungent smell of fish. In any case, we suggest you head over at 9am, which is when the Inner Market opens to the public and you get to stroll its narrow alleys in search of superb seafood, street snacks and a taste of old Tokyo in action.
Opened in 1920, the shrine is dedicated to Emperor Meiji – whose reign coincided with Japan's modernisation – and his consort, Empress Shoken. Exceedingly popular, especially at New Year, when it draws crowds of a million-plus, the centrally located shrine hosts numerous annual festivals. Just off the main path to the shrine, through the wooded Inner Garden, are two entrances to another garden, the little-visited Meiji Jingu Gyoen.
The resemblance to the Eiffel Tower is deliberate, as is the superior height – it is 13m taller than its Parisian counterpart. Tokyo Tower remains the city's most recognisable structure and, ironically, its most striking attraction when viewed at night from any of the other observation decks across the city. The tower's main observatory is 150m above ground, which is currently as high as you'll get: the 250m special observatory is closed for renovations.
Attractions, Parks and gardens
This traditional Japanese garden was designed by Edo-era daimyo lord Yoshiyasu Yanagisawa between 1695 and 1702. Covering approximately 89,000 square metres, Rikugien's landscape reflects traditional Edo kaiyu style, with winding paths placed around a central pond and miniature hills built on level ground. It's a popular spot year round, with the cherry blossoms in spring and varied colours of autumn most stunning.
Located on the 52nd floor of the Roppongi Hills Mori Tower, this observatory provides an impressive 360-degree bird's-eye view of Tokyo, including landmarks like Shinjuku Gyoen, the National Diet Building, Tokyo Tower and the Skytree. The open-air Sky Deck on the roof is accessible on fine days and offers even more stunning vistas.
7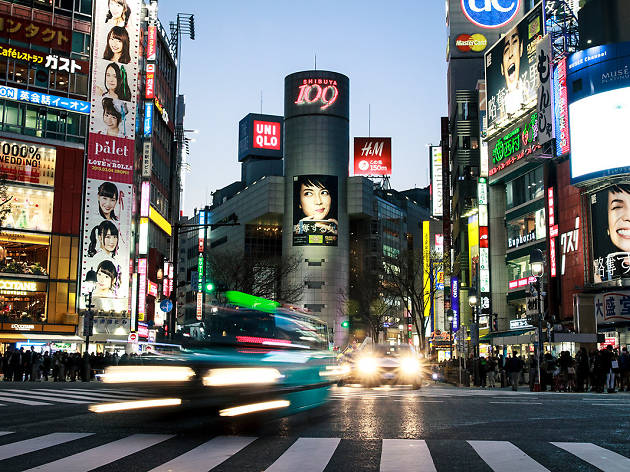 Brave the scramble: Shibuya Crossing
It ranks among the busiest pedestrian crossings on Earth – yet you may feel a strange sense of solitude descend as you make your way through the crowds. Ability to make it across without bumping into anyone is the sign of a true local.
December 2014 marked the 100th anniversary of Tokyo Station whose red-brick facade is a prominent reminder of Japan's rush to modernisation in the early 20th century – and it's looking even better after its six-year restoration, completed in 2012. Rich in shopping opportunities and with the Imperial Palace close by, the surrounds provide entertainment for days.
It's the neighbourhood that gave us Lolita girls, decora and Kyary Pamyu Pamyu. Harajuku has been the epicentre of Tokyo teen fashion for decades, and it's still nurturing unorthodox, garish styles under the all-encompassing epithet of kawaii. If you're hunting for the latest trends, its countless fashion boutiques will feel like a small slice of heaven.
Things to do, Walks and tours
Mt Takao towers over the western reaches of Tokyo and has been awarded three stars in the Michelin Green Guide Japan, cementing it as a popular tourist destination. Not too far from the city centre, the mountain makes for a relatively easy way to enjoy abundant natural scenery and mountain climbing. The convenience of being able to go any time (even as a last-minute daytrip) makes it very appealing.
Opened in spring 2016, Roppongi's Snoopy Museum is a satellite location of the Charles M Schulz Museum in Santa Rosa, CA and displays original drawings and art for 'Peanuts', plus a number of Mr Schulz's early works, vintage collectibles and other materials. And fear not: there's also a themed café on the premises.
Attractions, Ships and boats
Discover the beauty in factories. No, really. You may not think a cruise through an industrial zone well south of central Tokyo would warrant any attention, but come night-time, the cranes, power plants and factories are illuminated like a castle of lights which your boat weaves through down mysterious, narrow canals.
Spend an evening canoeing your way down a calm river in Koto ward, with a rewarding view of the lit-up Skytree. If you're a beginner, the guides will explain the rules of the river and how to paddle, but take it from us, it's super easy – the Kyu-Naka River is manmade so there's no risk of being swept away by strong currents.
14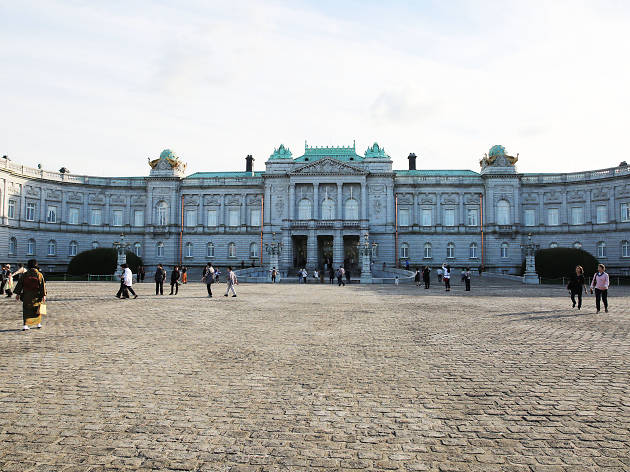 Live it up like a royal: Akasaka Geihinkan
Also known as Akasaka Palace, this neo-Baroque beauty dates back to 1909 and is where the Japanese government receives foreign dignitaries. It's recently been opened to the public on a limited basis: the Front Garden can be entered for free on official opening days, while advance applications and an entrance fee are required for the Main Building and Garden. You'll need to apply at least a month in advance, so plan ahead – and see the full details on the official website.
Hayao Miyazaki's studio has produced some of Japan's most popular and complex animation classics, from My Neighbour Totoro to Princess Mononoke and Spirited Away. If you want to learn more about the studio's work, visit this wonderful museum out west – you can view original prints, play in rooms with painted ceilings and walls, watch short animations in the cinema and even ride the Cat Bus from Totoro.
Best activities: 16-30
The Japanese are eager bathers – not only does virtually every home have a tub, but public bathhouses are also found wherever you head in Tokyo. From unpretentious old-school sento to natural hot spring baths and turbocharged versions with full-on spa facilities, the selection will have you spoiled for choice. Just remember: you'll need to get completely naked, and tattoos are usually a no-no.
17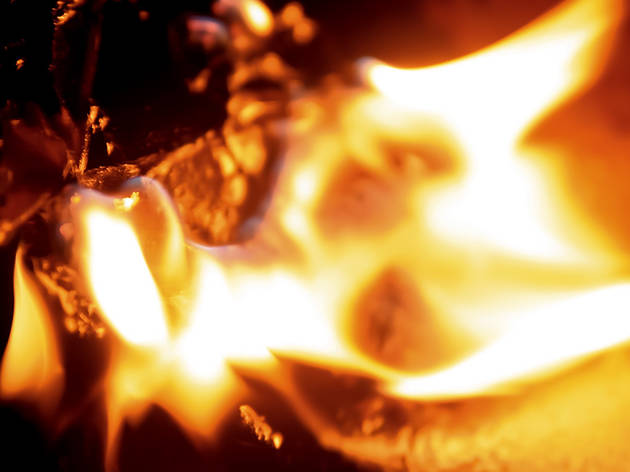 Watch traditional theatre out in the open: Takigi-Noh
With its origins going back to the 14th century, Noh is considered one of the world's oldest forms of theatre. Although first-timers probably won't get much out of an ordinary performance, these open-air shows – usually held after dark – make for a spectacular introduction to the classical art.
18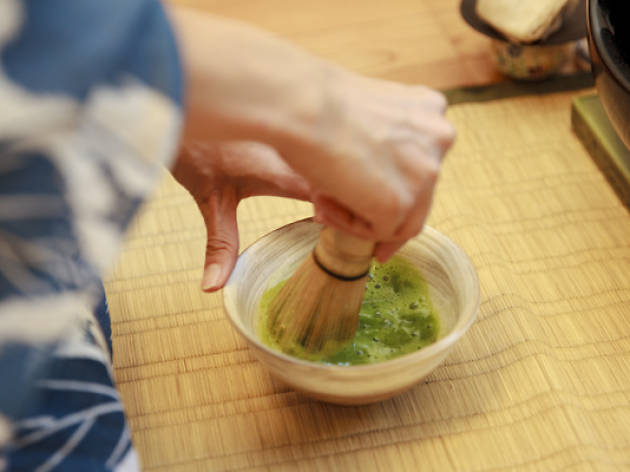 Learn the art of sipping: Tea ceremony
Now considered an essential part of traditional Japanese culture, the 'way of tea' has been incrementally refined for well over a thousand years. First-timers will do well to start their journey into the joys of the green drink with a class – most of these include a cup of delicious matcha tea and some wagashi sweets. Watching a free ceremony at a Japanese garden is another great option.
19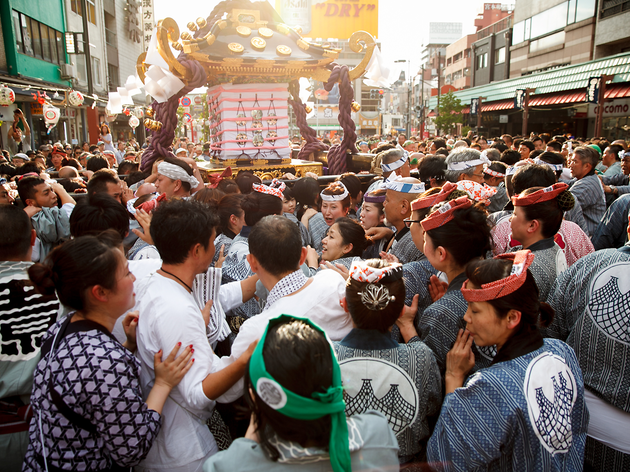 Get into a matsuri mood: Traditional festivals
Most of Tokyo's large-scale matsuri (traditional festivals) happen in spring and summer, while countless smaller celebrations take place year-round. In addition to the spectacle of mikoshi (portable shrines) being carried by eagerly chanting festival-goers, you can look forward to plenty of stalls selling delectable street food, plus anything from dance shows to free sake service.
20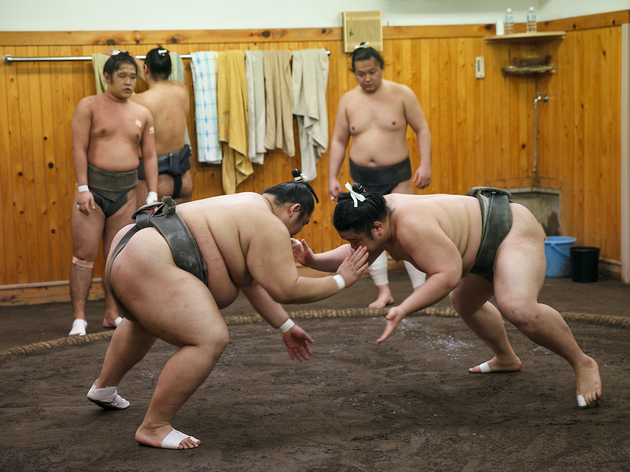 Watch a Sumo morning practice: Asageiko
Finding tickets to see the big guys in action at Ryogoku Kokugikan can be a bit of a wrestle. Instead, you can visit a sumo stable to watch an early morning practice for free. The catch is that you have to wake up at the crack of dawn, as practice usually starts around 6.30am in the stable.
21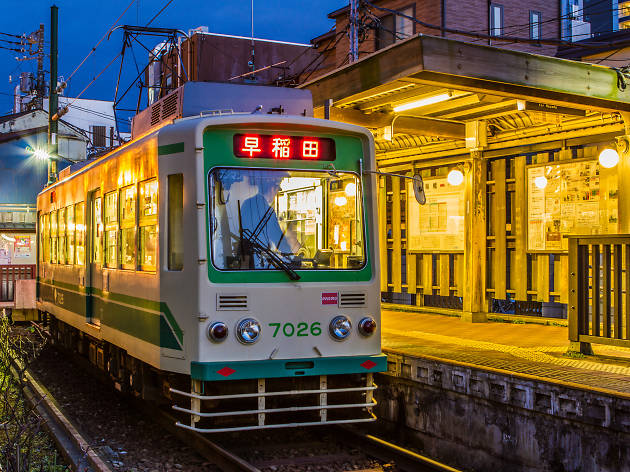 Hop on Tokyo's last tram: Toden Arakawa line
Long before high-tech trains zipped to and fro in the subterranean bowels of Tokyo, a canopy of streetcar cables sprawled the city's streets. The last remnant of this once proud tram network, the Toden Arakawa line lets you travel back in time to a part of Tokyo relatively unchanged since the war, populated by old souls quietly living out their days in quiant houses and dusty shops that smell of sweet nostalgia.
22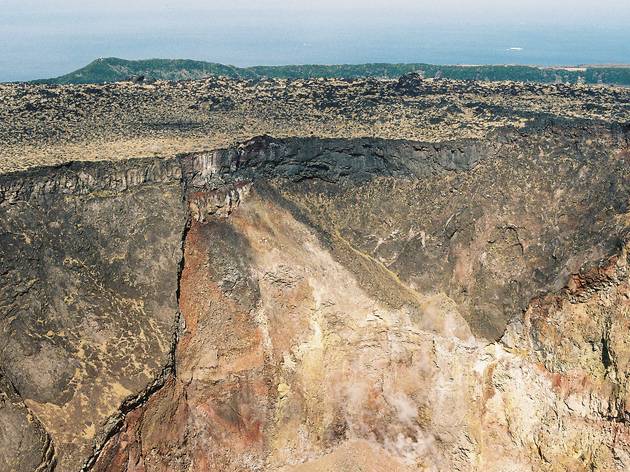 Photo by Joyce Lam
Explore Tokyo's islands: Izu Oshima
Want to see where Godzilla was imprisoned in the '80s? Izu Oshima (literally 'big island') forms part of a group of volcanic islands – collectively known as the Izu Islands – and is technically part of Tokyo. It makes for a nice hiking and hot spring weekend trip as you can get there via a high-speed jet ferry (two hours) or by propeller plane (30 minutes).
Hidden in between and behind shiny high-rises, massive station complexes and other architectural monsters, Tokyo's old-school alleyways are treasure troves for anyone looking to experience the city's less sterile side. Found all over town, they host thousands of tiny eateries, pubs and shops, some of them dating way back to the early postwar years, and provide opportunities for slipping back in time to the smoky, change-filled decades of the Showa era.
Unleash your inner gamer: Arcades
Whether you're a fully-fledged geek or a video game layman, no Tokyo trip is complete without a visit to the amusement arcade. It's as good a place to unleash your inner otaku as to indulge in some people watching – try not to gawk at the speed and dexterity with which some seasoned players push the buttons and handle the contraptions.
Tokyo's traditional shotengai, or shopping streets, have experienced a visible decline in this age of the mega-mall, but the bargain alleys still offer a shopping trip like no other. These old-school arcades are packed with independent stores, tiny restaurants and food stalls that'll help you avoid the post-shop drop.
Boasting roots that go back at least a century, Tokyo's café culture is a fascinating mix of the old and the new. Centred especially on traditional student neighbourhoods, old-school kissaten (coffee shops) are where to explore the roots of the capital's coffee scene. In business for decades, many of these classics have tenaciously kept the flag flying for quality brews in Tokyo long before anyone had even heard of the term 'third wave'.
Tokyo is filled with museums, alternative art galleries and exhibitions. But that doesn't mean you need to pay to see some of the best art in the city: in addition to alfresco pieces – most famously, Maman the giant spider at Roppongi Hills – Roppongi is becoming a hub for ambitious galleries and small-scale exhibits that hardly ever require entrance fees.
Sure, you'll be surrounded by tourists at every step here, but checking out the trinity of Asakusa's Sensoji Temple, the Sumida River and the Skytree truly is an essential Tokyo experience. After saying your prayers at the capital's oldest Buddhist temple, cross the river and explore the quaint streets of Mukojima, a traditional neighbourhood in the shadow of the world's tallest freestanding tower.
29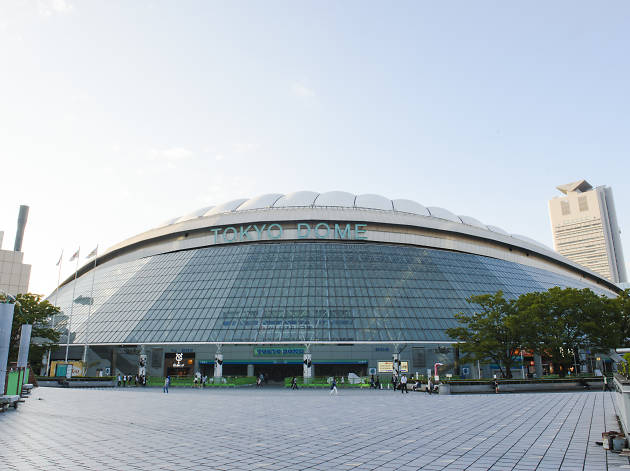 Cheer for the home team: Baseball
Baseball is Japan's national pastime, so checking out a game is well worth it – even if you don't know the rules. Tokyo has two professional teams: the underdog Yakult Swallows play at picturesque Jingu Stadium, while the big-money Yomiuri Giants – perennial contenders – are based at the less atmospheric Tokyo Dome. Oh, and prepare to get loud: Japanese crowds are usually quite passionate.
Find more things to do in Tokyo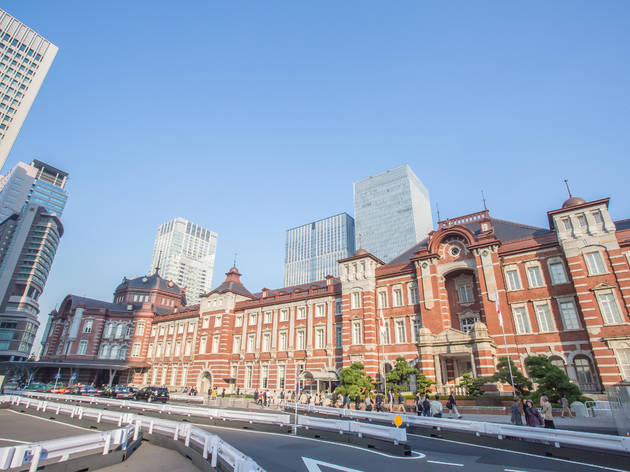 From the obscure to the obvious, your time in Tokyo starts here