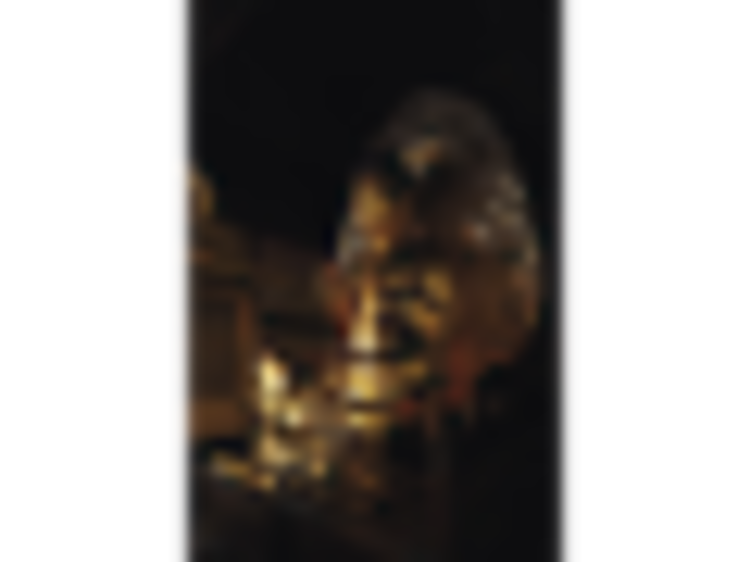 A temple of the Tendai sect founded back in 850, the Chusonji Temple is located in Hiraizumi, which was once the capital of the Oshu (aka Northern) Fujiwara clan that ruled Tohoku in those days, but now a tranquil countryside community.
The Chusonji Temple was reconstructed in the early 12th century by Fujiwara-no-Kiyohira, the founder of the Oshu Fujiwara clan, to spread the principles of Jodo-shiso (or Pure Land Buddhism, a peaceful and ideal place based on Buddhist teachings) in Hiraizumi and as a way to comfort the souls of the victims who lost their lives during the wars in the previous century.
The Chusonji Temple consists of an extensive network of buildings surrounded by lush woods. Most of the original temple complex was destroyed in a fire in the 14th century but was later reconstructed.
However, two existing buildings date back to the Fujiwara era: Kyozo Hall, a repository for Buddhist scripture, and Konjikido, considered the most important part of the temple. This petite mausoleum, now located inside another building to protect it from the elements, houses the remains of the first four generations of the Fujiwara clansmen and is covered with gold leaf both inside and out. It is a gorgeous piece of medieval architecture that surely helped sway the decision of Unesco in making the Chusonji Temple a world heritage site in 2011.