April 2019 events in Tokyo
Plan your April in Tokyo with our events calendar of the best things to do, including spring festivals, Golden Week fun, concerts and art exhibits
By

Time Out Tokyo Editors
Unless you have serious cedar pollen allergy, April is one of the nicest months in Tokyo: the weather is usually very agreeable, tasty festivals and other outdoor events abound, and there may even be a few cherry blossoms left on the trees here and there. April is also the time for highlights like Tokyo Rainbow Week, Earth Day and Zushi's Beach Film Festival, all centred around the first half of the Golden Week holiday at the end of the month. Make sure you don't miss out with our guide to the top events going on in Tokyo this April.
More April events
Things to do
Sagamiko Resort Pleasure Forest, Sagamiko
The risquely named Sagamiko Resort Pleasure Forest will be again be pulling out all the stops for its winter illumination show: the Illumillion supposedly uses the largest amount of lights in the entire Kanto region (around six million LEDs). The production has once again been renewed and features a wide range of colours, accompanying music, and light constructions that take advantage of the fountains and lush greenery of the park. Visitors can also use the amusement park rides (including the ferris wheel) at night, so take advantage of this opportunity to enjoy the sparkling forest scenery from a different viewpoint.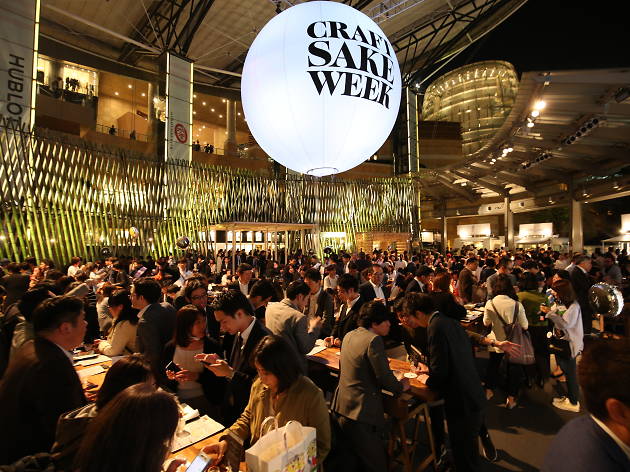 Looking to get into sake? Join Craft Sake Week at Roppongi Hills and discover a whole new world of Japan's national drink. Featuring a total of 110 breweries over the entire week, each day is set to showcase a variety of different sake from these unique breweries. Foodies should also take note as there are going to be a number of gourmet restaurants who'll be whipping up their best creations during the week-long festivities.