2020 is the year of isolation: the extended home quarantine, the new normal of social distancing and the subsequent closure of international borders. While all these restrictions are in place for our safety, they also make us yearn even more for the good old days of carefree travelling, when we could, at a whim, hop onto a plane to faraway places and experience the joys of a foreign culture and country.
Sure, international travel may seem like the least of our concerns right now as we try to retain some sense of normality amid the volatile situation of the pandemic. But it's okay to dream and to plan ahead. So in this special issue, we're here to provide you with some virtual travel escapism and hopefully inspire you to take that big Japan trip you've always dreamed about once it's safe to travel again.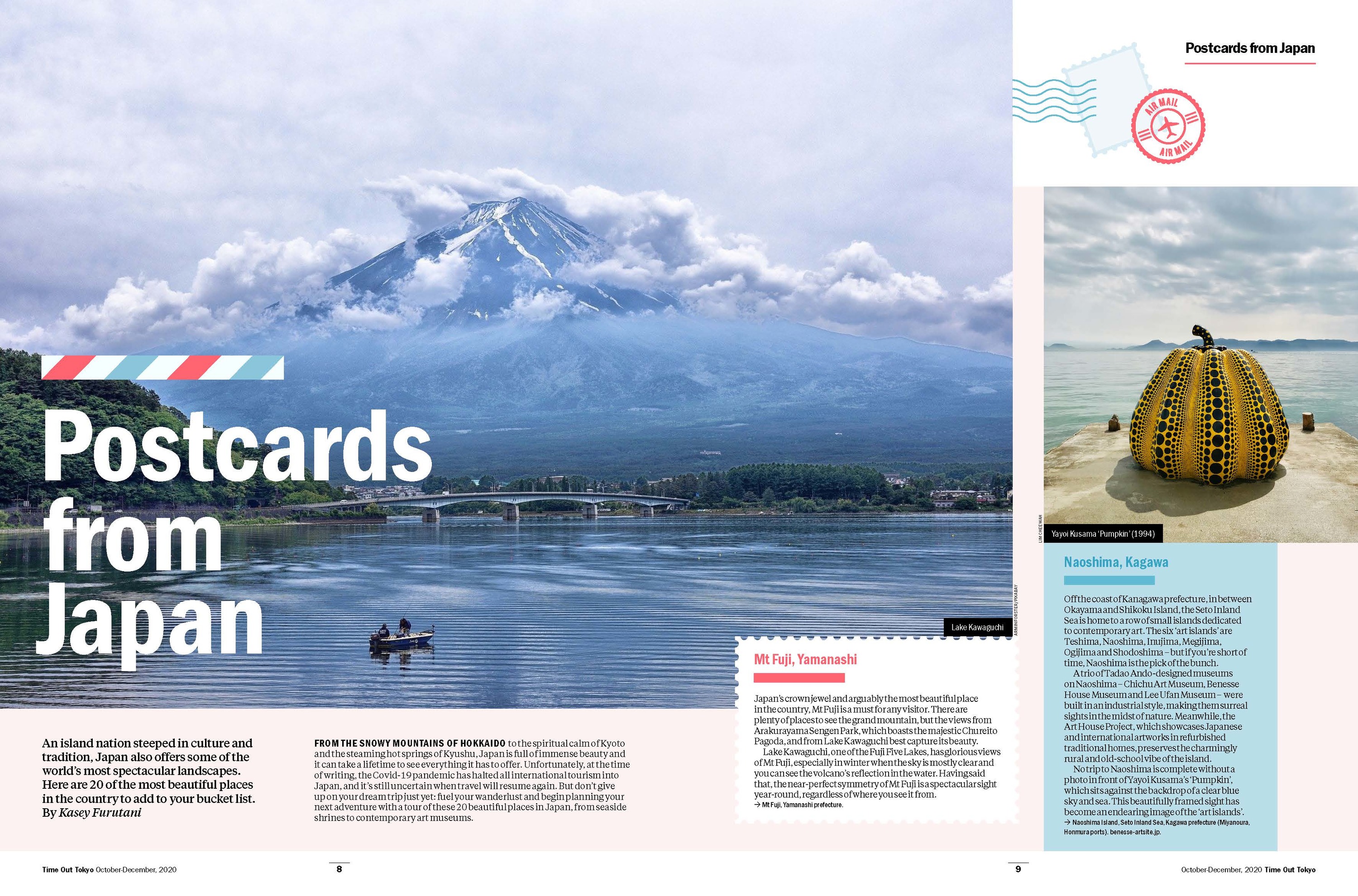 An island nation steeped in culture and tradition, Japan also offers some of the world's most spectacular landscapes. Here are just 20 of the country's best vistas to add to your bucket list.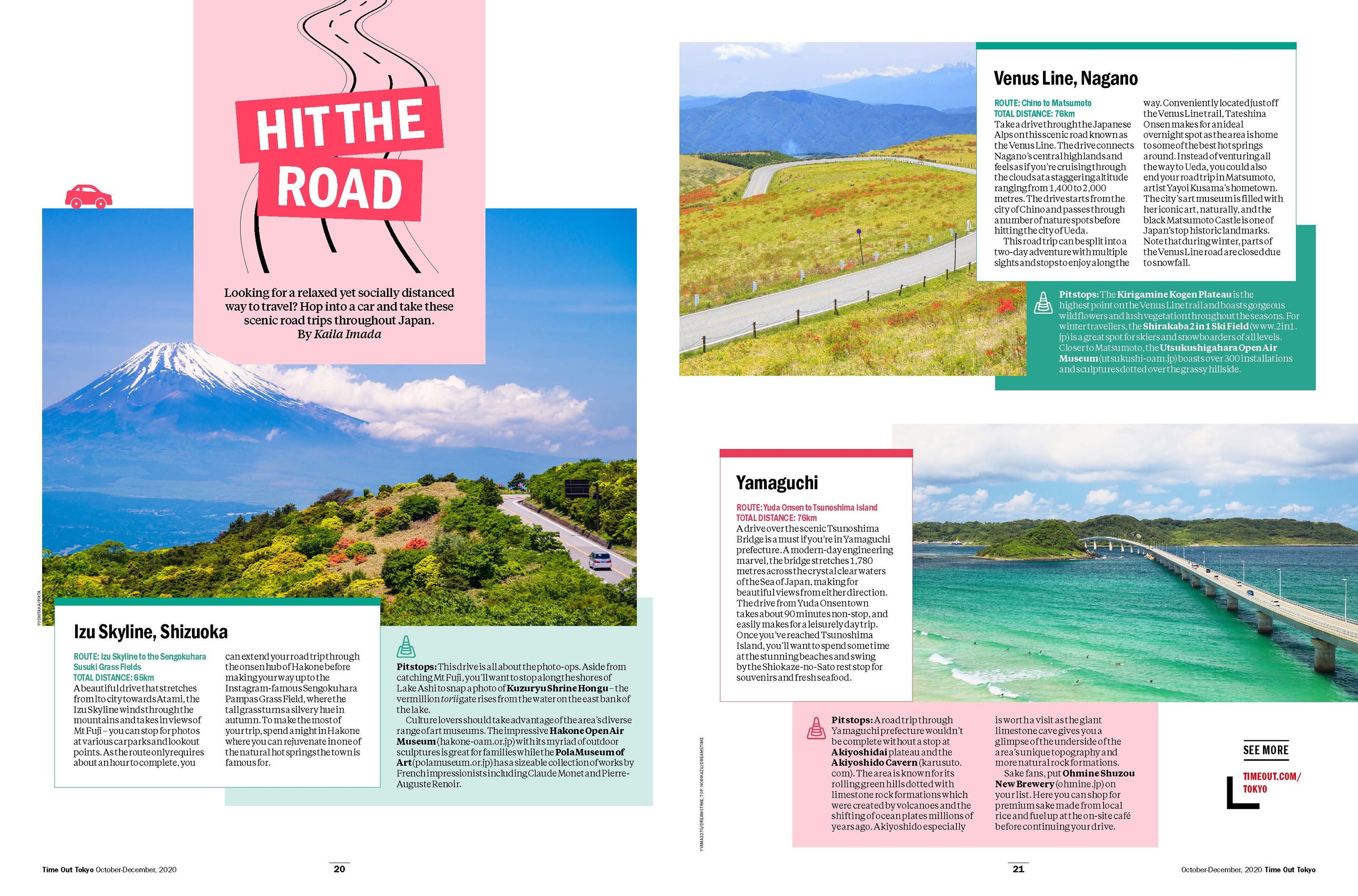 A driving holiday is one of the best ways to see places that are off the beaten track at your own pace. Plus, it's a relaxed and socially distanced way to travel. Here we have six amazing road trips in Japan to pin on your map.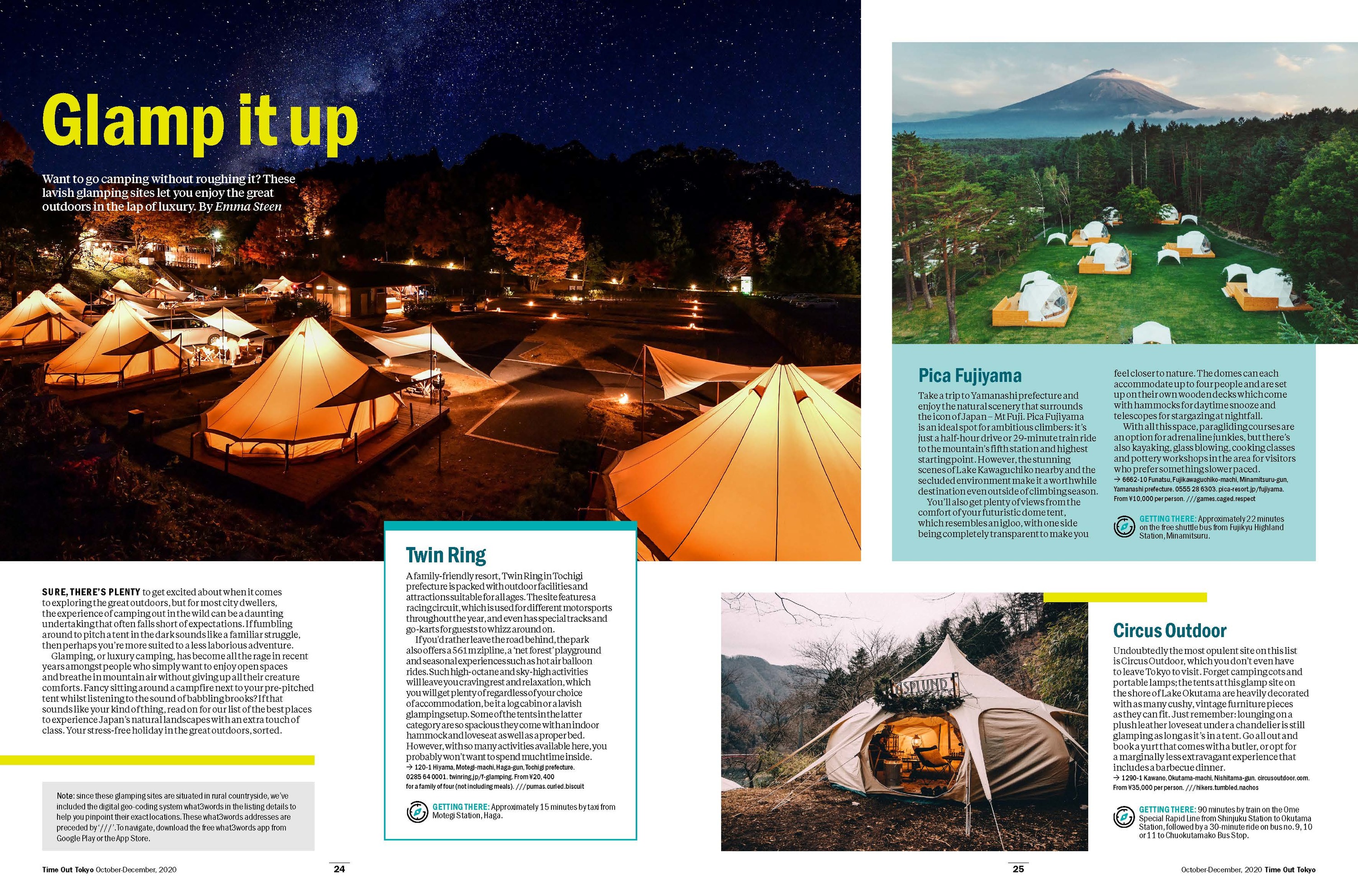 Excited about exploring the great outdoors but don't want to give up your creature comforts? These fantastic glamping sites in Japan's lush nature offer sumptuous tents complete with proper beds, views and gourmet meals.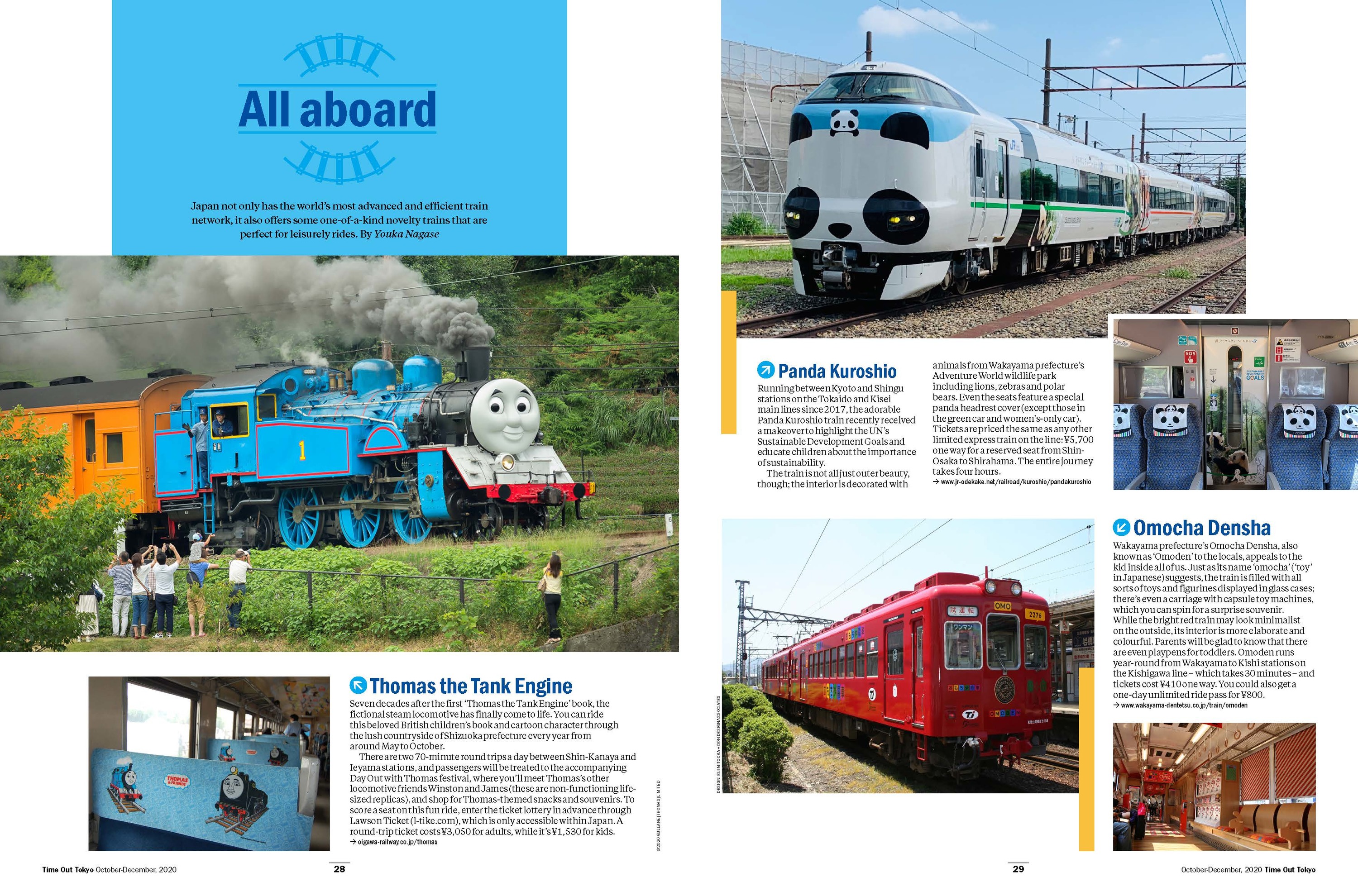 Trains in Japan are in a league of their own. While shinkansen is one of the most enjoyable and efficient ways to see the country, these novelty trains offer a rail experience that's unique to Japan.
For all this and much more – Shibuya's latest international dining hall, Tokyo's heritage buildings, character shops, affordable Japanese whiskies – read the special digital-only issue now. Or download the PDF version here (about 15MB) for free.
Cover: art direction by Steve Nakamura