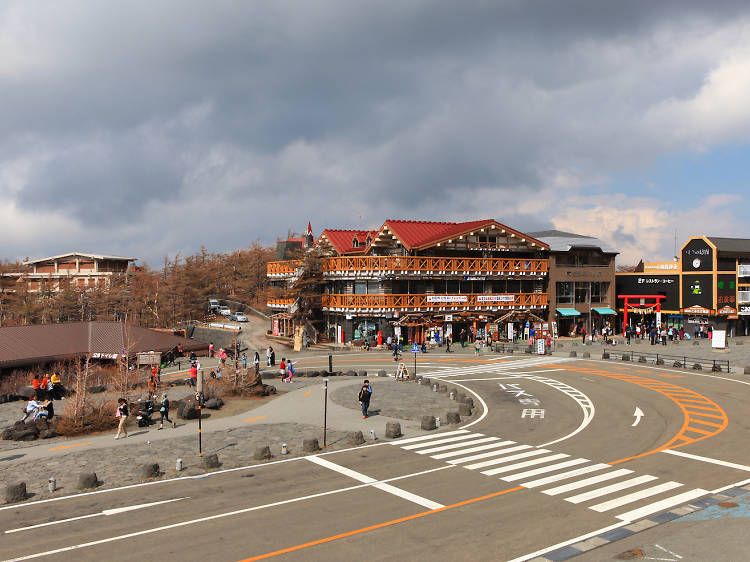 Photo: Liorpt/Dreamstime
Decide on the right hiking trail
Since there are four different trails leading up to Mt Fuji's summit, it is important to choose the right one before you start your once-in-a-lifetime adventure. Why 'once in a lifetime', you ask? Well, there's this famous Japanese saying: 'A wise man climbs Mt Fuji once, only a fool climbs it twice.'

Each trail departs from its own Mt Fuji 5th Station, which are scattered around the mountain and they mark the last accessible point by bus. The following two trails are the most popular ones, and easily accessible from central Tokyo via the Fujikyuko Bus service.

Mt Fuji 5th Station – Fuji Subaru Line in Yamanashi Prefecture
The Yoshida trail (opens on July 1) starts at an altitude of 2,300 metres. From here, the ascend to the peak takes about five to seven hours and the descend in three to five hours. It is the easiest trail to conquer with plenty of mountain huts along the seventh and eighth station of Mt Fuji and two first-aid facilities. First-timers, this is your best choice.

Mt Fuji 5th Station – Subashiri in Shizuoka Prefecture
The Subashiri trail (opens on July 10) departs from an altitude of 2,000 metres. It takes about five to eight hours to hike up to the submit and then another three to five hours to get down. Due to the lack of mountain huts along this trail, it's a better option for experienced hikers. It's less crowded compared to the Yoshida trail above and takes you through the occasional dense forests, which will protect you from sunlight. Near the eighth station of Mt Fuji, the trail merges into the Yoshida trail.