Heads up! We're working hard to be accurate – but these are unusual times, so please always check before heading out.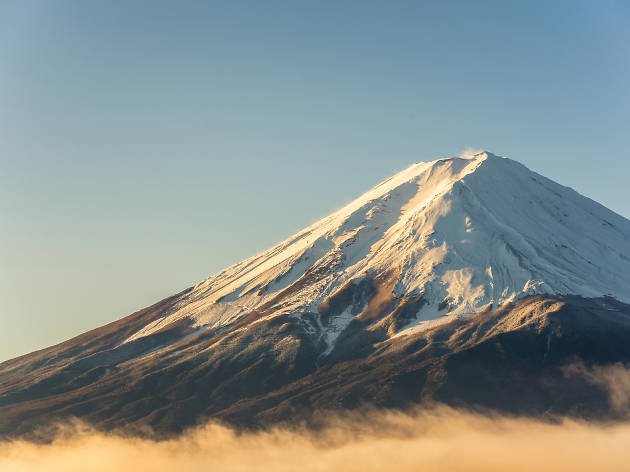 Guide to climbing Mt Fuji
The Mt Fuji hiking season is open throughout summer, from July until early September. Here's what you need to know to climb Japan's most sacred mountain
July doesn't only mark the beginning of summer, it's also the kick-off season for adventurous hikers who plan to conquer Mt Fuji (3,776m), the iconic peak that have to symbolise Tokyo and Japan as a whole. This active stratovolcano is also the highest mountain in Japan. Climbing season lasts roughly three months, from July 1 until September 10; any attempt out of this period is prohibited. Before taking on the challenge, there is quite a lot to prepare – so let's get right to it.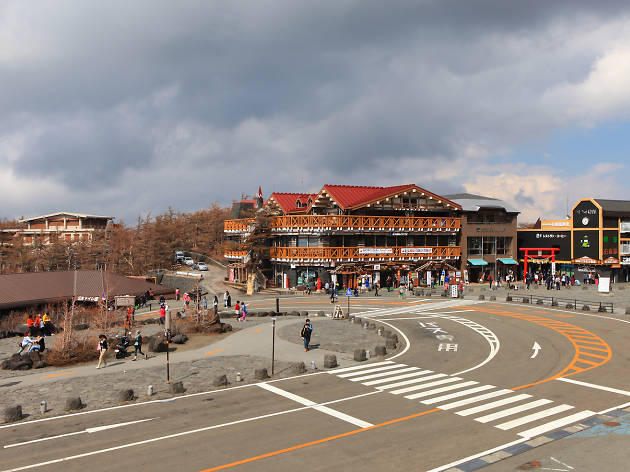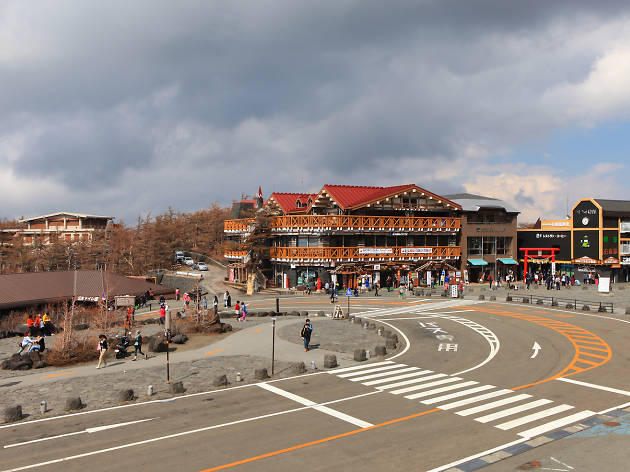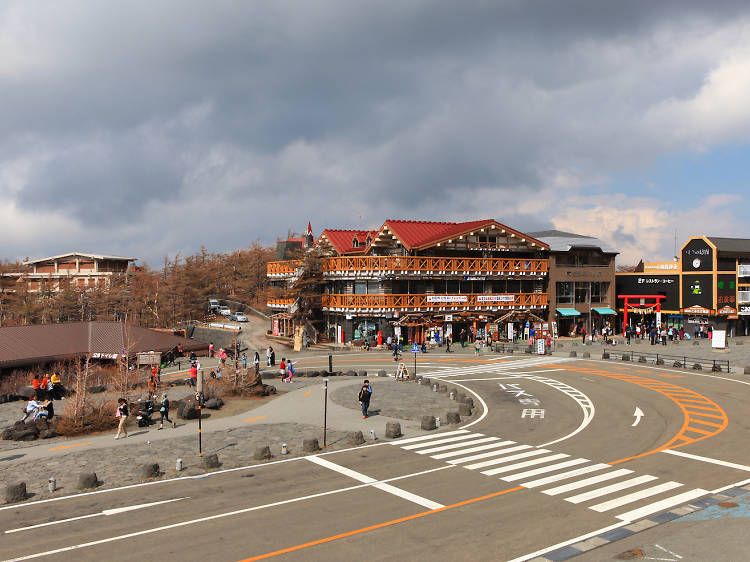 Photo: Liorpt/Dreamstime
Decide on the right hiking trail
Since there are four different trails leading up to Mt Fuji's summit, it is important to choose the right one before you start your once-in-a-lifetime adventure. Why 'once in a lifetime', you ask? Well, there's this famous Japanese saying: 'A wise man climbs Mt Fuji once, only a fool climbs it twice.'

Each trail departs from its own Mt Fuji 5th Station, which are scattered around the mountain and they mark the last accessible point by bus. The following two trails are the most popular ones, and easily accessible from central Tokyo via the Fujikyuko Bus service.

Mt Fuji 5th Station – Fuji Subaru Line in Yamanashi Prefecture
The Yoshida trail starts at an altitude of 2,300 metres. From here, the ascend to the peak takes about five to seven hours and the descend in three to five hours. It is the easiest trail to conquer with plenty of mountain huts along the seventh and eighth station of Mt Fuji and two first-aid facilities. First-timers, this is your best choice.

Mt Fuji 5th Station – Subashiri in Shizuoka Prefecture
The Subashiri trail departs from an altitude of 2,000 metres. It takes about five to eight hours to hike up to the submit and then another three to five hours to get down. Due to the lack of mountain huts along this trail, it's a better option for experienced hikers. It's less crowded compared to the Yoshida trail above and takes you through the occasional dense forests, which will protect you from sunlight. Near the eighth station of Mt Fuji, the trail merges into the Yoshida trail.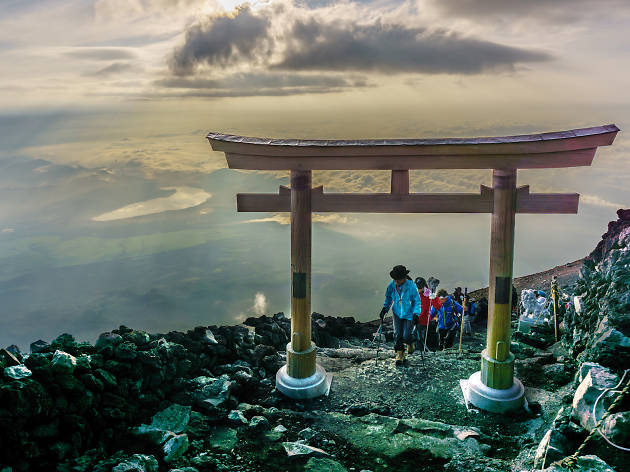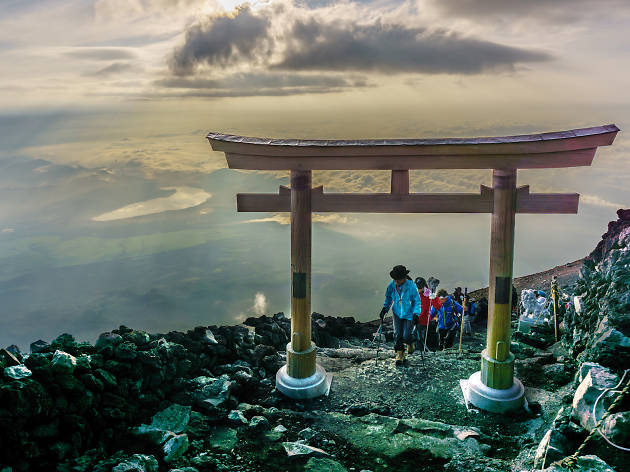 Photo: Krisada Wakayabun/Dreamstime
For experienced hikers, climbing Mt Fuji may not be a big deal, but it can be quite challenging for beginners. One of the major concern is the air: the higher you go, the air gets thinner, which can lead to altitude sickness.
For a safer and less strenuous hike, spread out your adventure over two days and include an overnight stay at a mountain hut located at the seventh or eighth station of Mt Fuji. You can also avoid altitude sickness by hiking at a calm and steady pace and taking lots of rest in between. Some mountain huts even sell canned oxygen, which will be useful during emergency situations.
After a good rest, continue your hike to the summit around 2am so that you'll be in time for the ultimate prize: the jaw-dropping view of the diamond-like sunrise (between 4.30am to 5am) at the top of the mountain.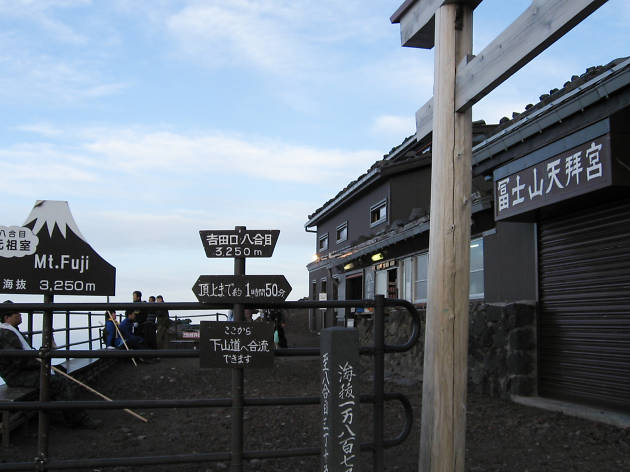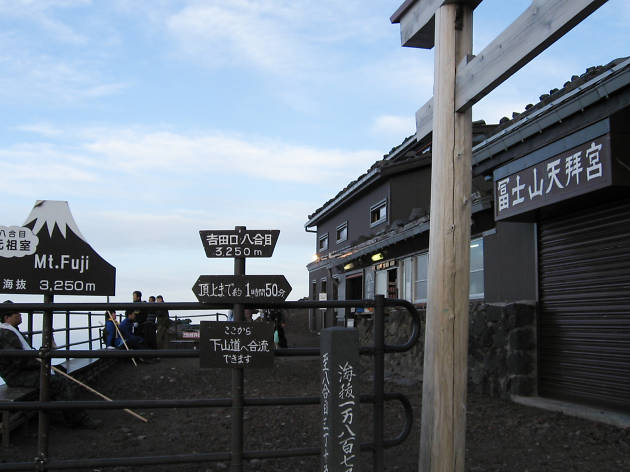 Photo: Kenbo/Photo-AC
What to expect at a mountain hut
The average price for an overnight stay at a mountain hut is about ¥5,000-6,000, or ¥7,000-8,500 with two meals included. Don't expect any kind of luxury since these accommodations are extremely basic, with some even more rudimentary than a hostel. You will rest in large dormitory-style rooms which can get very crowded during the peak season (weekends and during obon, the second week of August).
To get a few hours of sleep, bring some earplugs. You will be provided with blankets, futons or sleeping bags, but note that temperatures can drop drastically as you get nearer to the summit. Prepare disposable heating packs (kairo) plus a thick jacket to keep you warm. Moreover, wet tissues are a life-saver as these mountain huts have no shower facilities.
Make sure to reserve a spot in advance and bring enough cash – credit cards are not accepted. The city of Fujiyoshida has listed all the mountain huts along the Yoshida trail and their contact info here. The mountain huts for the Subashiri trail can be found here.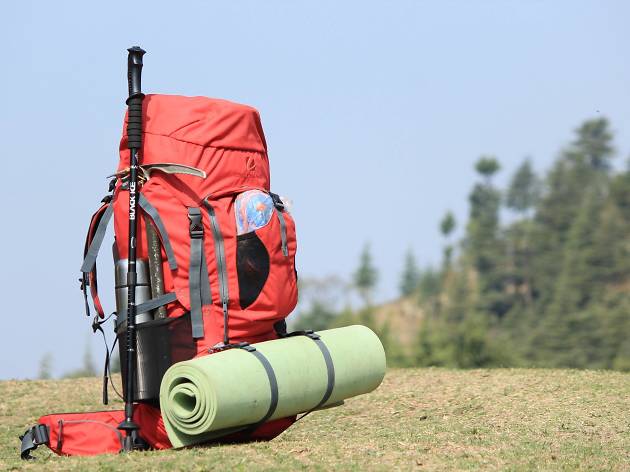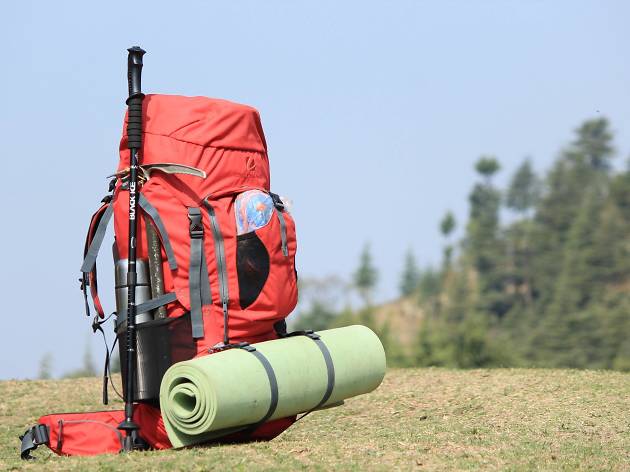 Photo: Ravindra Rawat/Pexels
Climbing Mt Fuji is not a walk in the park. So make sure you have these things with you.
1. Hiking shoes and sticks
2. A backpack
3. Proper clothes which protect from wind, low temperatures and rain, as well as gloves. Note that the temperature often drops below zero.
4. A headlamp is essential for the night and it leaves your hands free for balancing. Handheld flashlight is not recommended.
5. Snacks and drinks. Mountain huts sell meals and water, but the higher up it is, the pricier it gets.
6. Cash! Mountain huts don't accept credit cards, so make sure to bring enough cash to pay for the necessities. Prepare loose change and coins as well to pay for toilets (around ¥100 to ¥200 per use).
Don't worry if you don't own some of the hiking gear. You can rent them here.

These items are optional but are useful to have:


1. Portable oxygen canister for emergency
2. Hat, sunglasses and sun cream
3. Disposable heating packs (kairo)
4. Garbage bags
5. Battery pack for charging your electronics
6. Earplugs (for sleeping in the mountain huts)
More adventures in Tokyo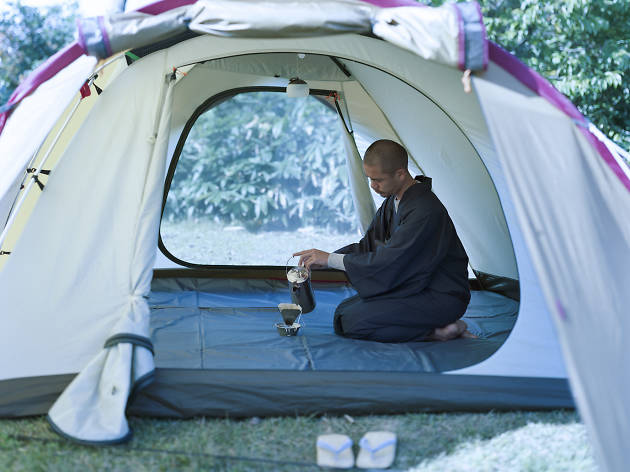 Love spending time outdoors? Get your camping, hiking, trekking and outdoor adventure gear and equipment at these shops in Tokyo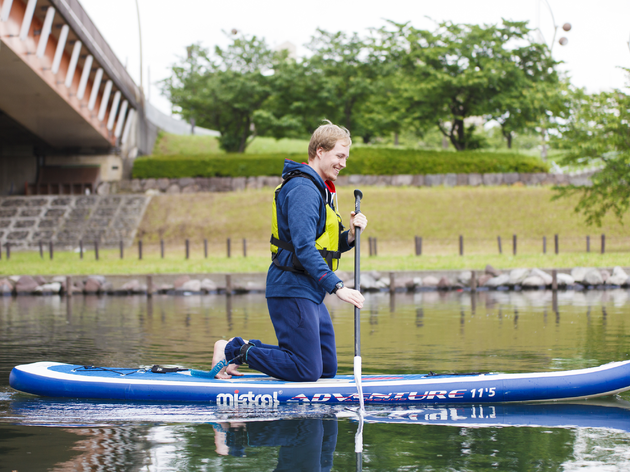 How to get wet and wild this summer: the best aquatic activities available in or around Tokyo