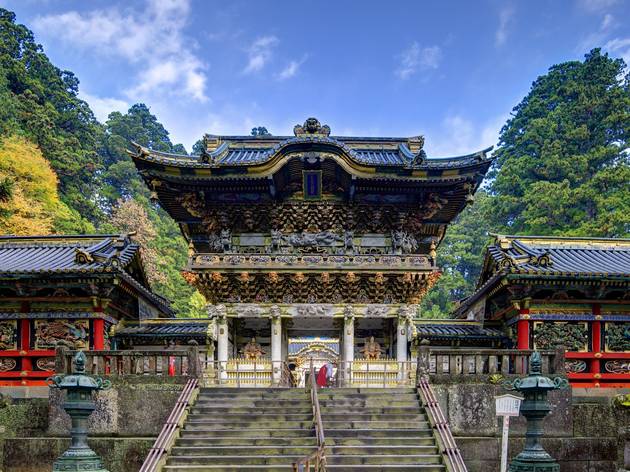 1/5
Photo: Sean Pavone/Dreamstime
Toshogu Shrine in Nikko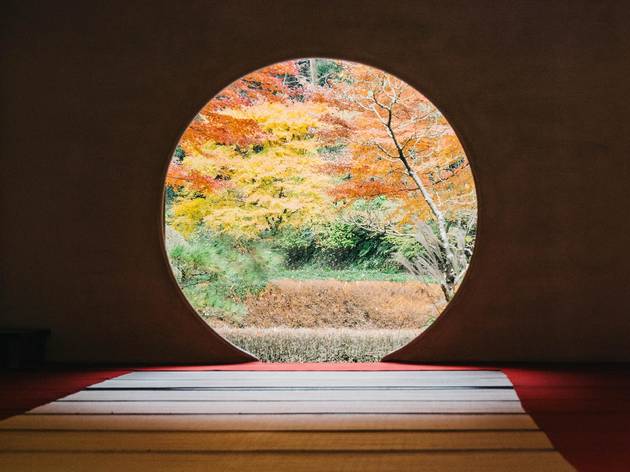 2/5
Photo: Tunafish Mayonnaise/Unsplash
Meigetsuin Temple, Kamakura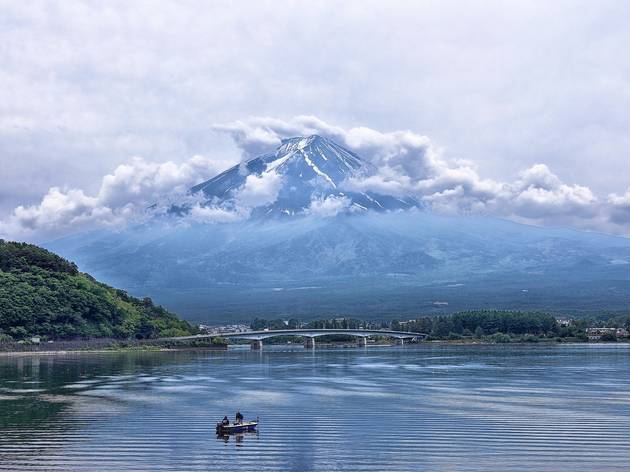 3/5
Photo: Armin Forster/Pixabay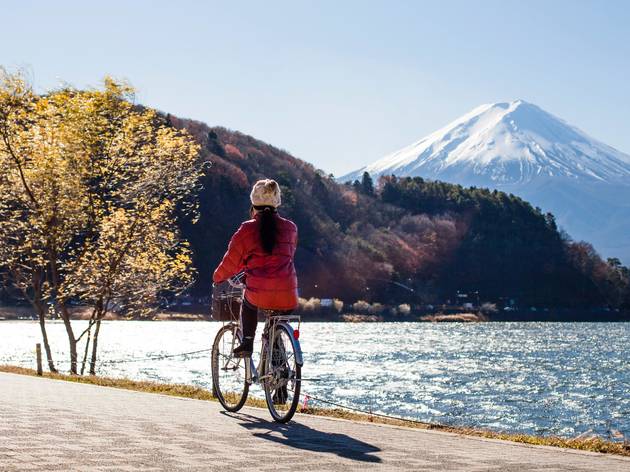 4/5
Photo: Lee Hans/Unsplash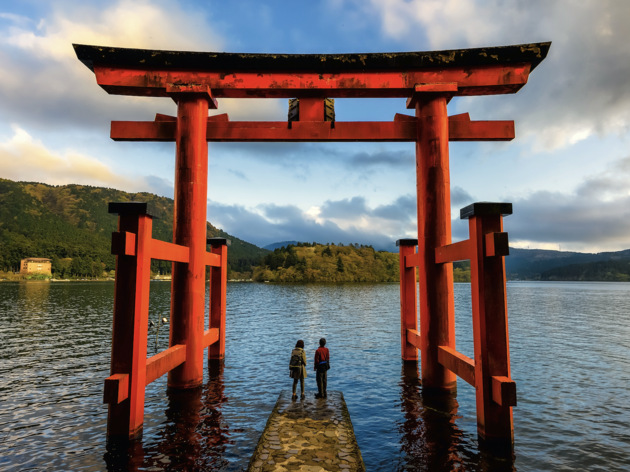 5/5
Photo: Blanscape/Dreamstime
Hakone Shrine, Hakone
Best day trips from Tokyo
Find some of Japan's most beautiful temples, hiking trails and nature attractions no more than a few hours from Tokyo
It's true that Tokyo really does have everything, from the best restaurants in the world to endless shopping and even lush forest within the city limits. It's way too easy to spend a whole vacation in the heart of central Tokyo; however, Japan has much more to offer than just its capital city. Get out of Shibuya and Ueno for a day (or longer, if you have time) and head south to Kanagawa hot springs, north to Tochigi for traditional shrines or out to Yamanashi for postcard perfect views of Mt Fuji. Tokyo might have captured your heart, but these day trips will fully round out any vacation in Japan.
BE SAFE: Before you go, read our guide on how to go out safely, as well as the new domestic travel guidelines
Get out of town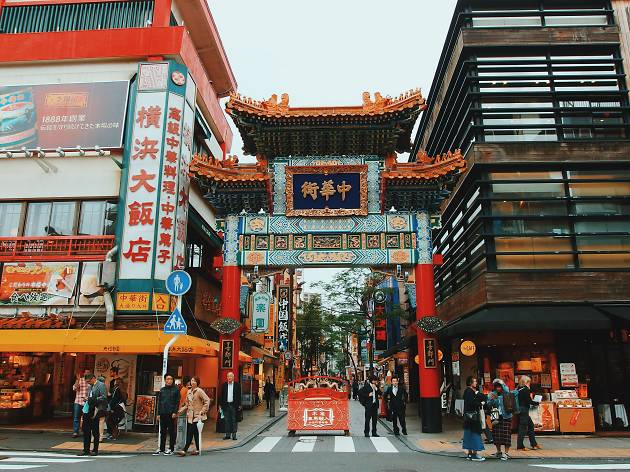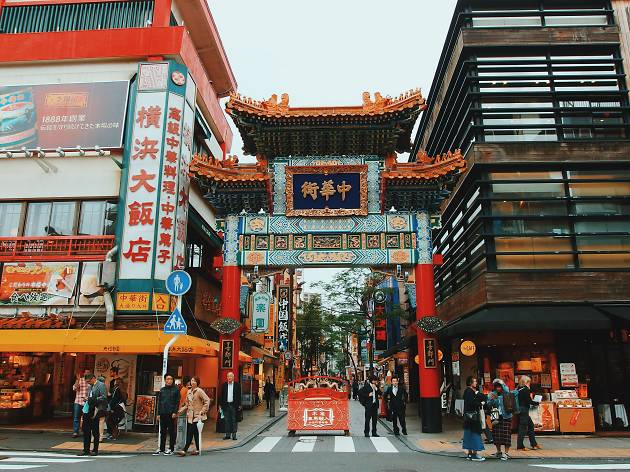 Photo: Yu Kato/Unsplash
Yokohama, Kanagawa prefecture
If you want to head out of Tokyo but don't want to spend too much time on the train, Yokohama is the perfect choice. Just down south in Tokyo's neighbouring prefecture Kanagawa, Yokohama is known for its oceanside views and delicious Chinese food in Motomachi-Chukagai, also known as Chinatown. The area can be a bit kitschy – expect a lot of vermillion and pandas – but remember, you're there for the food. Wear your elastic pants and indulge at an all-you-can-eat restaurant, or wander the town and taste test street food – xiaolongbao, char siu bao, shu mai and bubble tea – it's completely okay to walk and eat here.
After indulging, walk off your meal at the nearby Yamashita Park with breezy views of the Port of Yokohama, or do some shopping at the Yokohama Red Brick Warehouse. To finish off the day, catch the sunset at the top of the Cosmo Clock 21 Ferris Wheel, once the world's tallest Ferris wheel at 107.5m.
Getting there: Yokohama is easily accessible from Tokyo. The Tokyu Toyoko, JR Tokaido, JR Yokosuka and JR Keihin-Tohoku lines connect central Tokyo to Yokohama in approximately 30 minutes.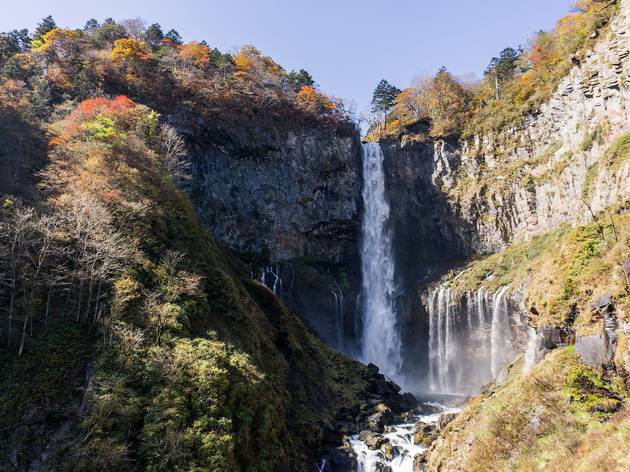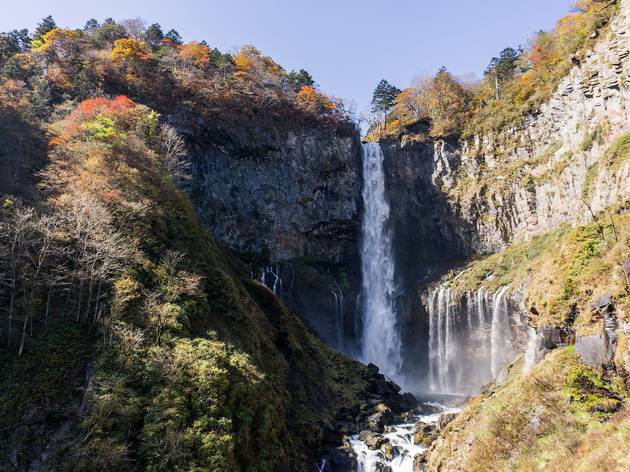 Photo: hereisthailand/Pixabay
Nikko, Tochigi prefecture
With mountains, hiking trails, monkeys and shrines, at its heart, Nikko is pure traditional Japan. A popular day trip for both Tokyo locals and international tourists, Nikko is best known for the grand Toshogu Shrine and its opulent decorations of carved wood and gold, including three famous wise monkeys representing the principle of 'see no evil, hear no evil, say no evil'.
While Toshogu is surely the highlight of the trip, Nikko is also known for forested hiking trails, which are especially picturesque in autumn foliage. There's also Shinkyo Bridge, painted vermillion and flanked by mountains and temples, and the 75-metre tall Kirifuri waterfall dramatically tumbling down a mountain.
Getting there: The only direct access is on the limited express Nikko train from Shinjuku station to Tobu Nikko Station. You can also take the JR Tohoku Shinkansen from Tokyo and Uneo stations with a transfer at Utsunomiya Station for the JR Nikko line. Or, from Asakusa, take the Limited Express Spacia (Kegon line) from Tobu Asakusa Station to Tobu Nikko Station.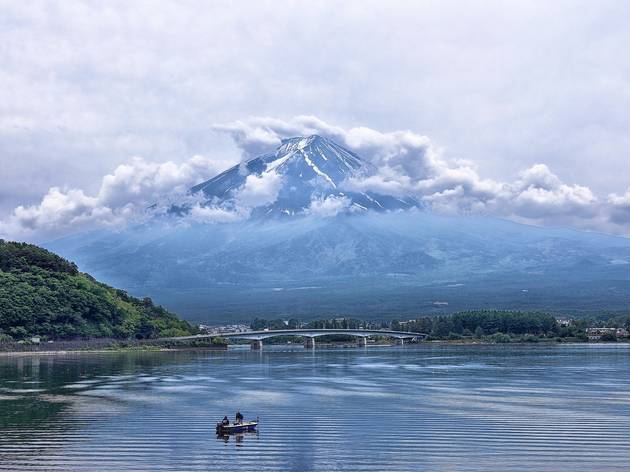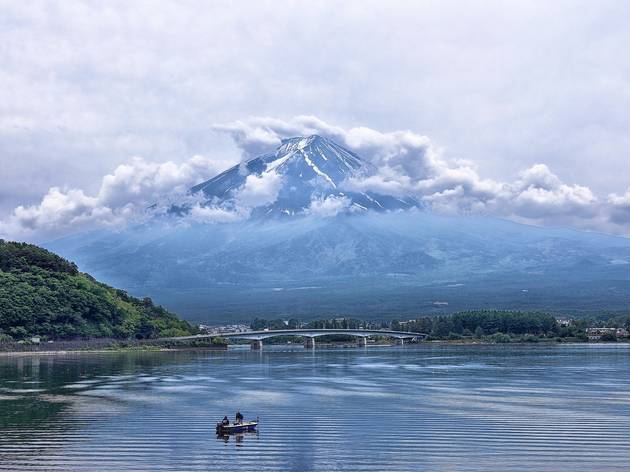 Photo: Armin Forster/Pixabay
Lake Kawaguchiko, Yamanashi prefecture
One of the Fuji Five Lakes, Lake Kawaguchiko is where you'll get the best view (and perfect Instagram shots) of Mt Fuji. Filled with hot springs, ryokan (Japanese inns) and tourist attractions such as the Fuji-Q Highland theme park, there's so much to do around the lake you might as well book a weekend trip.
The best time to view good ol' Fuji-san is in April when the cherry blossoms bloom, November when maple leaves turn vermillion, or in winter when the dry air makes for a picture-perfect, cloud-free view of the snow-capped mountain. Hint: the best photo spot is along the northeastern shore of Lake Kawaguchiko, next to the Kawaguchiko Music Forest.
Getting there: Lake Kawaguchi is accessible by express bus (from Shinjuku, Shibuya and Tokyo stations, about two to two-and-a-half hours) and express train (from Shinjuku station, take the JR Chuo line to Otsuki Station, transfer to Fujikyu Railway and get off at Kawaguchiko Station. The whole journey takes about two hours).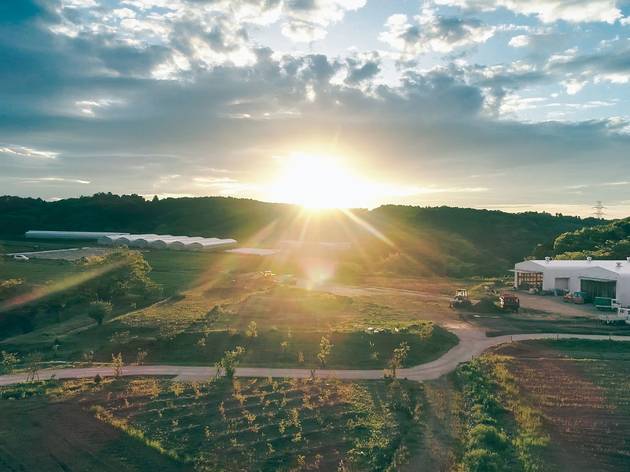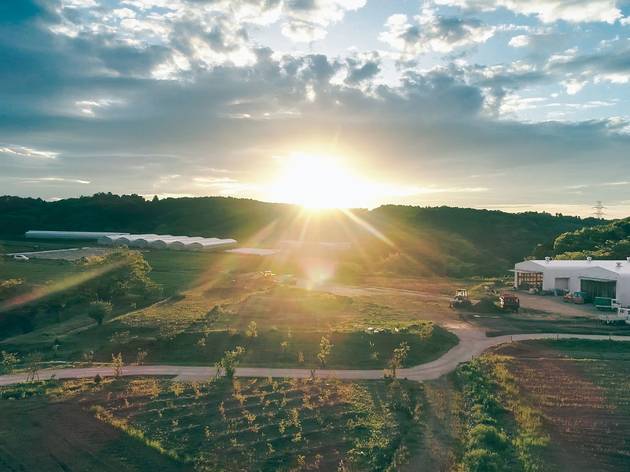 Photo: Kurkku Fields
Kurkku Fields, Kisarazu, Chiba prefecture
Sustainability, art, eco-friendly farmland and the rolling hills of the inaka (countryside) – Kurkku Fields really does have it all. Located in Kisarazu, Chiba prefecture, Kurkku Fields is a 74-acre sustainable wonderland with the goal of reconnecting busy Tokyoites with nature by introducing them to farming, open nature and even eco-friendly energy in the form of solar panels and a biogeo water purification system. The venue's farm-to-table restaurant, Kurkku Fields Dining, serves vegetables and herbs grown in the edible garden, eggs and fresh cheese from the dairy farm, and wood-fired pizzas, all made with natural, local ingredients.
Stop by the art galleries, which boast art by Anish Kapoor, Fabrice Hybert, Camille Henrot and Yayoi Kusama – including one of her famous Infinity Rooms. Don't forget to pick up some fresh charcuterie, cheese and delicate chiffon cake for your city pals.
Getting there: The best way to access Kurkku Fields is by highway bus. From Shibuya Station, take the Sea Valley bus for about 80 minutes. It will drop you off at Kurkku Fields. For more information on access via car or train, see the official website.
Best known for inspiring Hayao Miyazaki and the movie 'My Neighbour Totoro', Sayama Hills, also called Totoro no Mori, is a breath of fresh air just outside Greater Tokyo. Channel your inner Satsuki and Mei and pack a bento lunch to wander around the 3,500 hectares of forest with over 1,200 species of flora and fauna and 19 hiking trails. Be sure to stop by Kurosuke's House (open Tuesday, Wednesday, Saturday 10am-3pm) – the visitor's centre – to pick up maps and learn about the nature reserve and its influence on Studio Ghibli and Totoro. You might not get to befriend a giant tanuki or ride in a cat bus (you'll have to stop by the Ghibli Museum for that) but the fresh air and secluded forest will certainly add a sense of childlike wonder to your trip.
While you're in the area, stop by the nearby Sayama Lake reservoir. The lake is pleasant in any season, but especially in winter, when you can easily spot a snow-capped Mt Fuji on the horizon.
Getting there: From Shinjuku Station take the JR Yamanote line to Ikebukuro, then transfer to the Ikebukuro line and alight at Nishi-Tokorozawa Station. Take the Sayama line to Seibu Kyujo-Mae Station. It will be a 20-minute walk to reach the forest.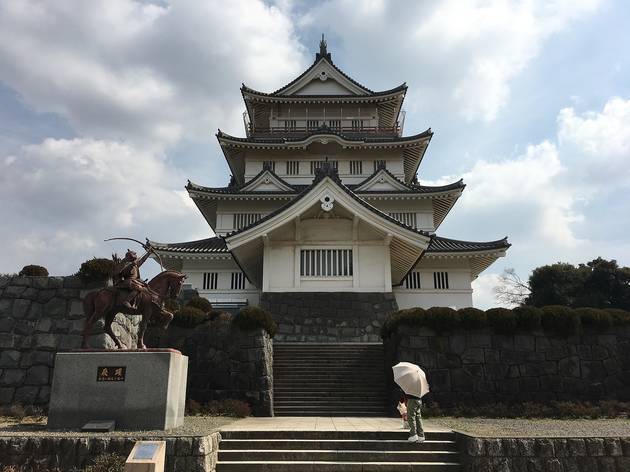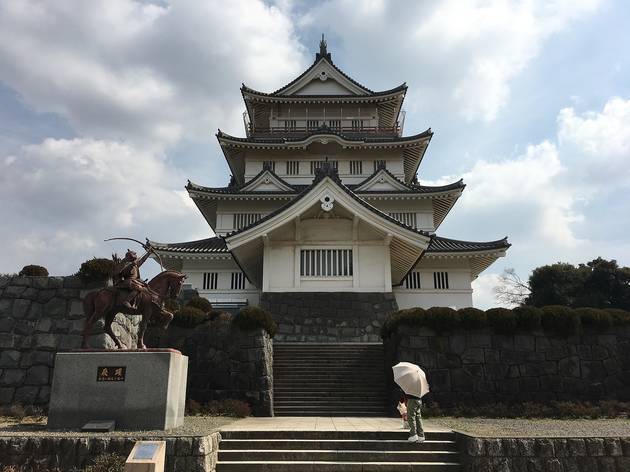 Photo: Laurence Chu/Pixabay
Chiba City, Chiba prefecture
Most visitors to Tokyo only set foot in Chiba when they disembark the aeroplane. However, Chiba has much more to offer than just Narita Airport – and Chiba City has something for everyone. Art lover? Stop by the Chiba City Museum of Art to see ukiyo-e and traditional Japanese ink paintings. Need to entertain the kids? The Chiba Zoological Park has a wide variety of animals, including red pandas, giraffes and penguins. History buff? The Chiba City Folk Museum is housed in a replica of the Inohana Castle and is dedicated to the history of Chiba City.
Getting there: From Shinjuku station, take the JR Chuo-Sobu line or, for a heftier price, the Narita Express. The trip will take a little over an hour.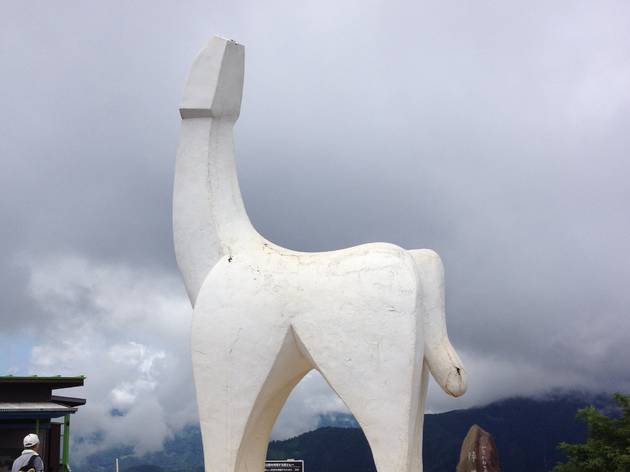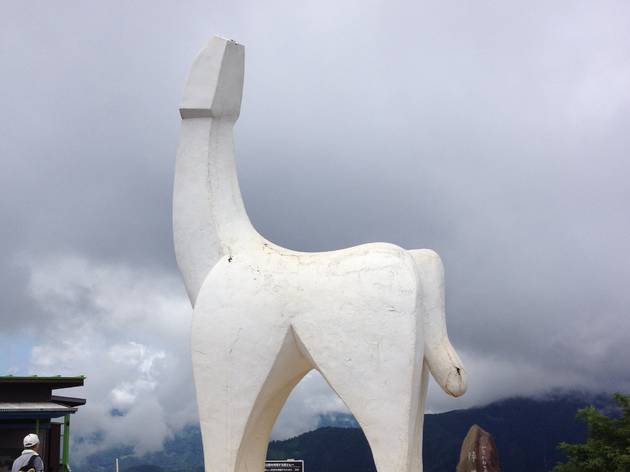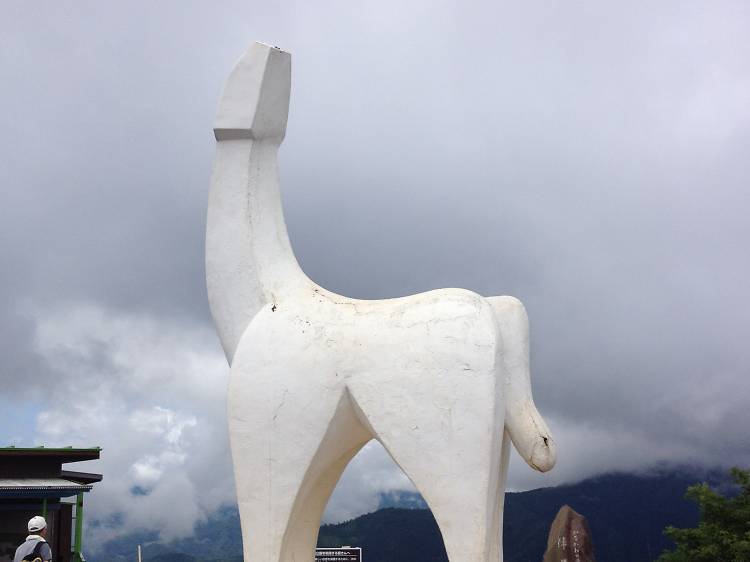 Photo by Nick Narigon
Mt Jinba, Tokyo & Kanagawa prefectures
A crowd-free alternative to Mt Takao is Mt Jinba, located on the border of western Tokyo and Kanagawa. The hike to the top is better suited for trekkers looking for an advanced course: at 857m, Mt Jinba is taller and has a better variety of trails than Mt Takao's more predictable, not to mention shorter, courses. If you're really looking to get a workout, you can always hike up Mt Takao, veer off to Mt Jinba, snap a quick pic of Mt Fuji and the odd-looking horse statue at the peak, then head down Mt Jinba and reward yourself with fresh soba noodles and beer. Don't worry, hiking paths are clearly marked and the majority of the signs are in English.
Getting there: From Shinjuku Station, take the Keio or Chuo line to Takao Station, then hop on the bus towards Jinba Kogenshita and get off at the last stop.
The mountain of Hakone lies about 90 minutes by train from Tokyo, which makes it a popular day trip or weekend getaway from the capital. It has had a long and illustrious history as a hot spring town – its name even appears in Edo-era (1603-1868) rankings of Japan's best onsen. But Hakone is about much more than just bathing. It's got everything from superb art museums to an active volcano – as well as a jaw-dropping view of Mt Fuji on clear days.
Check our guide for the top things to do and see around the area, from central Hakone-Yumoto and beautiful Lake Ashi to the posh but relaxed Gora neighbourhood.
Getting there: The Hakone Freepass includes unlimited rides on the Hakone Tozan Railway, the ropeway, the Lake Ashi pirate ship and all other major forms of transportation in the area. A two-day pass, which includes a return train ride from Shinjuku, costs ¥5,700 (¥1,500 for children).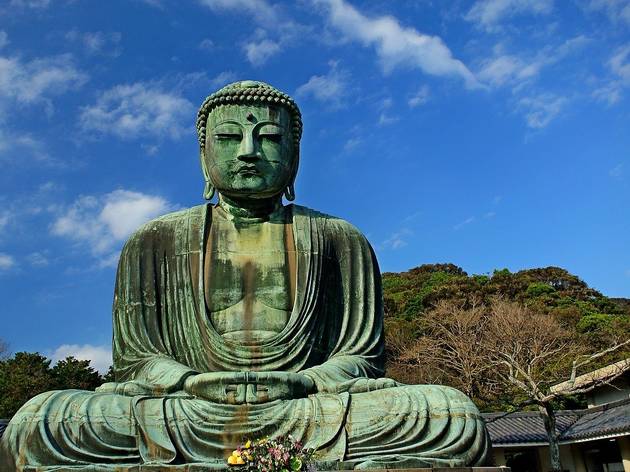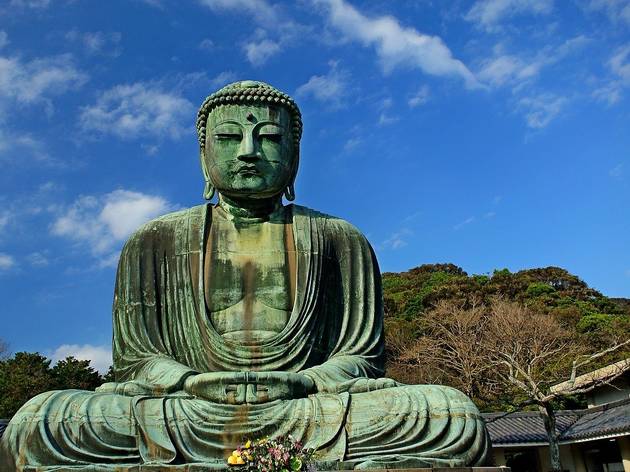 Photo: PublicDomainPictures/Pixabay
Kamakura, Kanagawa prefecture
This small coastal town is often referred to as the Kyoto of Eastern Japan for its multitude of temples, shrines and historical monuments. It was the country's political capital during the Kamakura shogunate (1185–1333) and there's plenty to do and see here. Top of the list should be a visit to the Great Buddha of Kamakura (Kamakura Daibutsu). This towering bronze statue of the celestial Buddha is the second tallest in Japan and stands at 13.35m. Originally cast in 1252, the Buddha has been peacefully watching over its visitors since 1495.
If you have a little more time, pay a visit to Tsurugaoka Hachimangu, Kamakura's largest Shinto shrine. You can reach it via a long, wide approach that leads from Kamakura's waterfront through the city centre, with multiple torii gates along the way. The grounds include the main hall, a museum and many secondary shrines as well as beautiful ponds and gardens. Look out for a horseback archery display during the Reitai-sai Festival in mid-September performed along the main approach.
Getting there: Kamakura is less than an hour from Tokyo via the JR Yokosuka or Shonan-Shinjuku line from Shinjuku Station. The cheapest but slowest route (90 minutes) is via the Enoshima Kamakura Free Pass (¥1,520), which provides a round trip from Shinjuku Station to Kamakura, as well as unlimited use of the Enoden line for the day.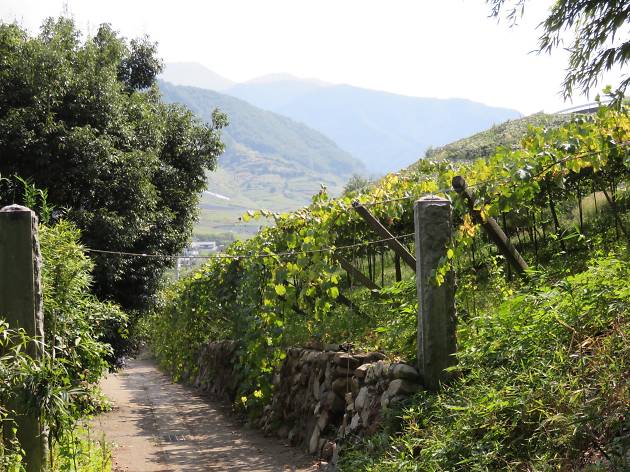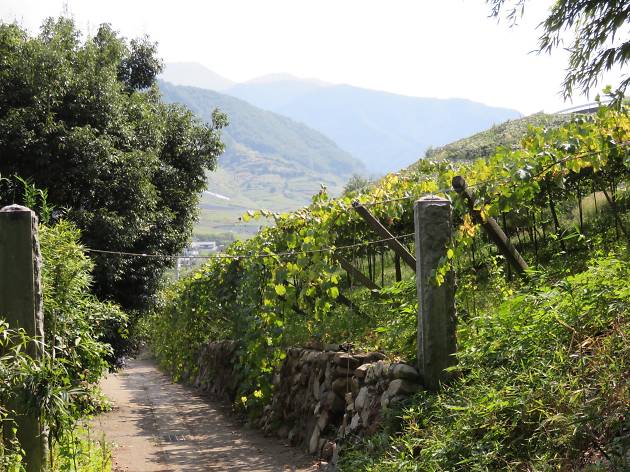 Katsunuma, Yamanashi prefecture
Although better known for sake than vino, Japan has actually been producing amazing wines using locally-grown grapes since the 1800s. Katsunuma, in Yamanashi prefecture, is home to 31 wineries, which between them account for about 30 percent of all Japanese wine. Many offer tasting sessions and lessons in winemaking as well as tours. Experience it yourself at Budo no Oka (Grape Hill). Here, you can soak in magnificent views of the surrounding vineyards and the Japanese Southern Alps to the west – Yamanashi is home to Mount Fuji – while tasting more than 200 varieties of wine. At just ¥1,520 for the tasting experience, it's tempting to overdo it, but there's plenty else to enjoy on site, including a terrific barbecue restaurant and open-air hot spring.
Getting there: Katsunuma is about 90 minutes on the JR Chuo line Limited Express Azusa, or Kaiji from Tokyo's Shinjuku Station to Katsunuma-Budokyo Station.
Chichibu, Saitama prefecture
Located within Chichibu-Tama National Park in the mountainous western region of Saitama prefecture, Chichibu is a magnet for outdoor enthusiasts. The park's mountains are non-volcanic and have an average height of 1,000m, meaning river valleys beautifully showcase each season with their vibrant colours. With over 1,262km to explore, it can be difficult to know where to start. Mount Mitsumine is the most famous peak thanks to the ancient Shinto shrine at its top. Hitsujiyama Flower Park is another must-see. Set against an impressive backdrop of Mount Buko and known for its sea of pink and white Shibazakura (moss phloxes), it overlooks the entire city area of Chichibu. The park features around 1,000 cherry trees, including yoshino cherry, weeping cherry and double-petal cherry trees.
Getting there: You can reach Chichibu's Seibu-Chichibu Station on the Seibu line in about 80 minutes from Tokyo's Ikebukuro Station.
Karuizawa, Nagano prefecture
Nestled at the foot of Mount Asama, the most active volcano in Honshu, lies the upmarket resort town of Karuizawa. Many wealthier Tokyoites own second homes here. Start your day at Karuizawa Ginza in the old part of the town, with its traditional shops, cafés, restaurants and stalls selling locally-produced jams and honey. Serious shoppers searching for serious discounts should head to the Karuizawa Prince Shopping Plaza near the train station. This discount shopping outlet is home to over 200 stores set in a sprawling and beautifully landscaped area – great for kids to run wild while you splash the cash.
When your credit cards scream for mercy, escape to the open-air Tombo-no-yu bath house for a peaceful soak. Finish off your day at Harunire Terrace and order yourself a refreshing pint of the locally-brewed Yona Yona ale.
Getting there: Karuizawa is just over an hour from Tokyo on the Hokuriku Shinkansen. Get the JR Tokyo Wide Pass (¥10,180) for unlimited travel on all JR trains in the Kanto area over three consecutive days. There are also highway buses (around ¥2,200, price varies) departing from Shinjuku and Ikebukuro Stations which will take about three hours.
Explore beyond Tokyo
Venture beyond Tokyo – add these breathtaking temples, landmarks and hiking trails to your Japan bucket list
Want to go camping without roughing it? These comfy tents and domes let you enjoy a luxurious time in nature
To see Mt Fuji in all its glory, take a day trip out of Tokyo to these scenic spots in Yamanashi and Kanagawa