Heads up! We're working hard to be accurate – but these are unusual times, so please always check before heading out.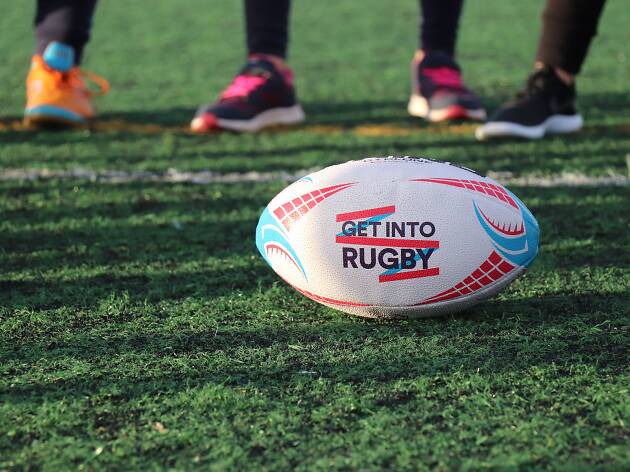 Guide to Rugby World Cup 2019
Here are the deets on match dates, stadiums and how to get tickets, plus highlights at each of the 12 host cities in Japan. By Darren Gore
This year's Rugby World Cup is a groundbreaking event for the sport: the ninth tournament since the Cup was inaugurated in 1987, it marks the first time the games have been held in Asia, as well as the first time they have taken place outside rugby's 'traditional' homelands. With preparations for the 2020 Olympics also reaching fever pitch, this is a truly special time to be visiting Japan as a sports fan.
The matches will be held across 12 locations in Japan from September 20 to November 2. Here's where and how the six weeks of matches will play out, along with what else you can enjoy in each host city.
For more information on the host cities, check our special rugby website here.
Tokyo and surrounds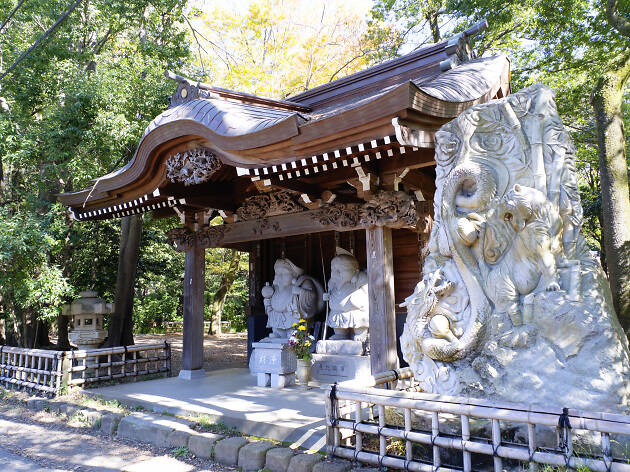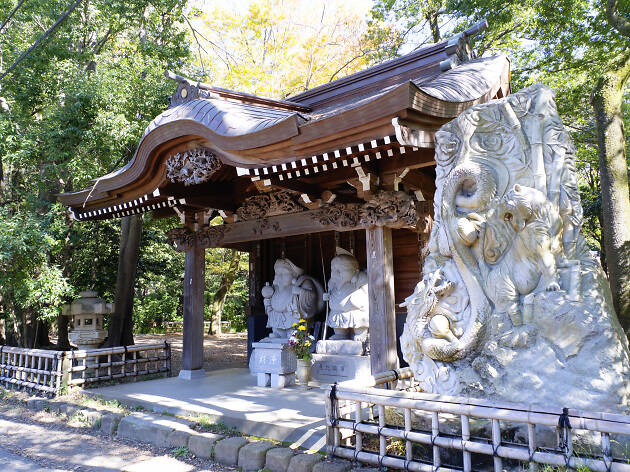 Photo: Floydian/Dreamstime
Tokyo Stadium
Chofu City in Tokyo metropolis is an easy 14-minute train ride from Shinjuku. Aside from the 49,970-capacity Tokyo Stadium, Chofu is also home to the beautiful Jindaiji Temple (pictured) and its surrounding soba restaurants – a district that can claim to be Tokyo's own 'Little Kyoto'. Another Kyoto-esque sight is the Fushimi Inari Tenjin Shrine on Tenjin-dori shopping street. The tranquil Jindai Botanical Garden makes for a great respite from the clamour of the city, while Tegashima 2nd Story combines a shop selling handmade crafts with a charming café.
The games Proceedings kick off here on September 20, with an opening ceremony (6.30pm) followed by Japan vs Russia. The other matches held here are: France vs Argentina (Sep 21); Australia vs Wales (Sep 29); England vs Argentina (Oct 5); New Zealand vs Namibia (Oct 6); quarter-final two (Oct 19); quarter-final four (Oct 20); and the bronze final (Nov 1).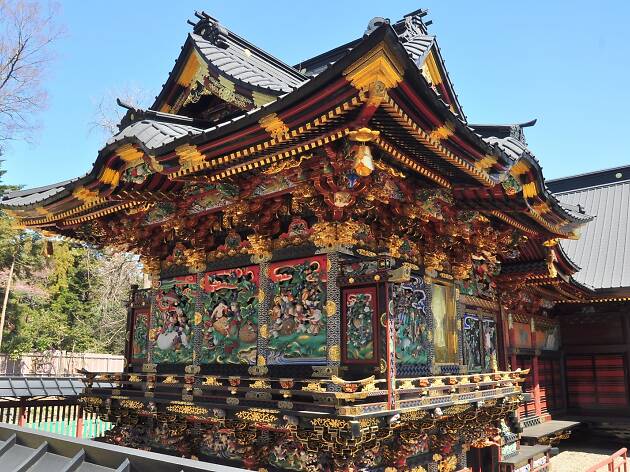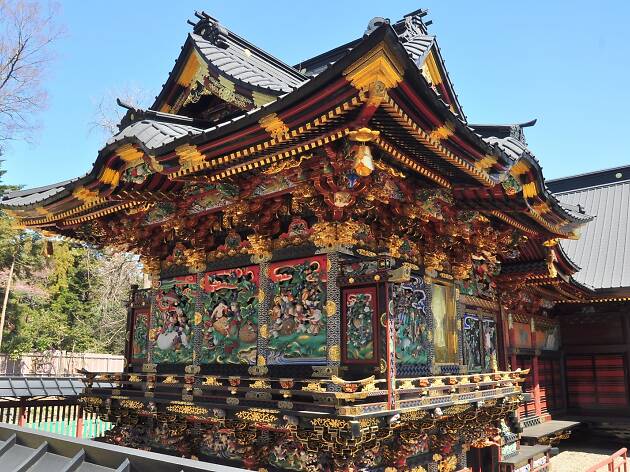 Kumagaya Rugby Stadium
Kumagaya is one of the main cities out in Saitama, a prefecture north of Tokyo that for Japanese has a no-nonsense working class image: playing New Jersey to Tokyo's New York. There's traditional Japanese culture to be found here too: Shodenzan (pictured) is an unusually colourful Buddhist temple that is said to grant prayers for successful marriages, friendships and business relationships, and is surrounded by quaint old shops.
The games Kumagaya's dedicated rugby venue will play host to Russia vs Samoa (Sep 24); Georgia vs Uruguay (Sep 29); and Argentina vs United States (Oct 9).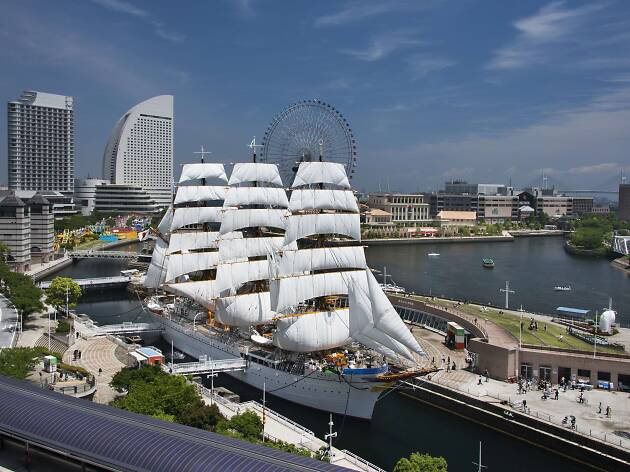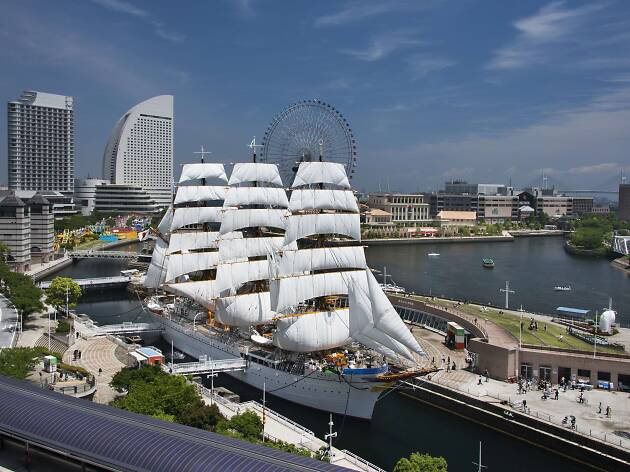 International Stadium Yokohama
A short hop on the train from Tokyo, Yokohama is a fitting choice of host city for an international tournament. It's where Japan finally opened up to the world following two centuries of self-imposed isolation, when a US fleet led by Commodore Perry landed here in 1854. Yokohama subsequently grew into one of Japan's most cosmopolitan cities, and this spirit is still present today: its bustling Chinatown is the largest in the country. 'Future port' Minato Mirai is home to a giant ferris wheel offering stunning views, while the nearby Akarenga is a converted red-brick warehouse that contains shops and eateries, and hosts myriad indoor and outdoor events.
The games Play-offs at the 72,000-capacity International Stadium are New Zealand vs South Africa (Sept 21); Ireland vs Scotland (Sept 22); England vs France (Oct 12); Japan vs Scotland (Oct 13); semi-final one (Oct 26); and semi-final two (Oct 27).
Throughout Japan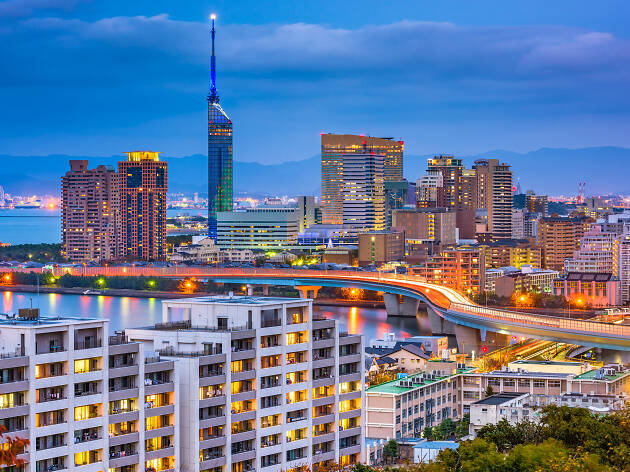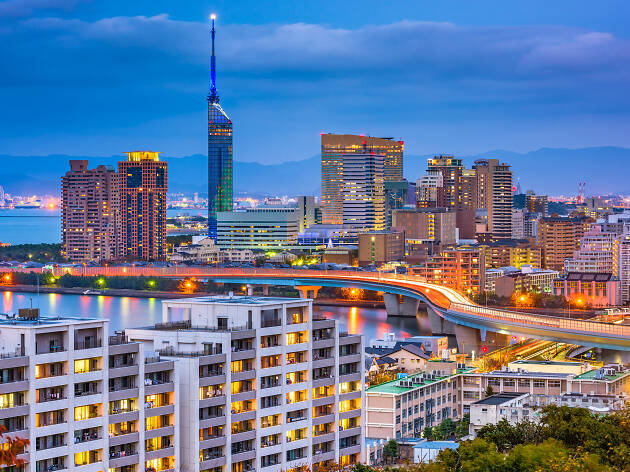 Photo: Sean Pavone/Dreamstime
Fukuoka Hakatanomori Stadium
The largest city on the western island of Kyushu, Fukuoka is a former castle town whose proximity to mainland Asia has made it another of Japan's most internationally-minded cities. Merged with the historic merchant town of Hakata to form present-day Fukuoka City, here you'll encounter a mix of striking contemporary architecture (the futuristic, 234m-high Fukuoka Tower; Hakata's luxury-focused Canal City complex), ancient sites including Japan's oldest Zen temple Shofukuji, and parks rich in natural beauty. The main nightlife districts are Tenjin and, to the east, Nakasu which boasts around 3,000 bars and restaurants. Noodle-lovers should note that Fukuoka is the birthplace of both soba and udon.
The games See the following games here: Italy vs Canada (Sep 26); France vs United States (Oct 2); and Ireland vs Samoa (Oct 12).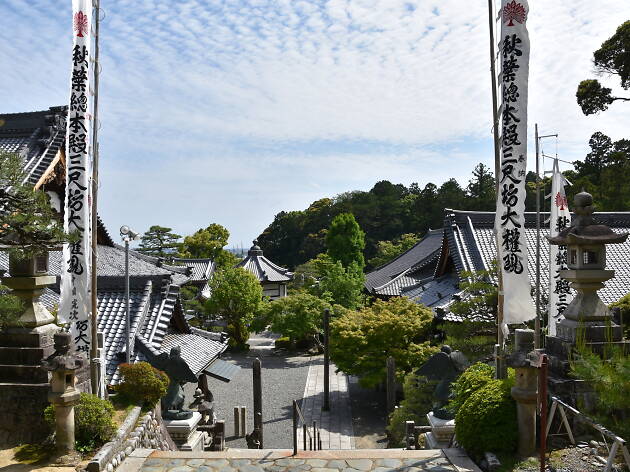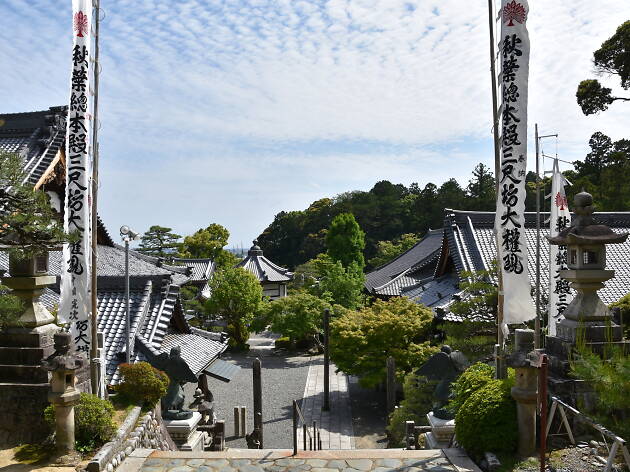 Photo: Suko/Pixta
Shizuoka Stadium Ecopa
Six miles inland from Shizuoka prefecture's Pacific coast, Fukuroi prospered in the Edo period (1603-1868) as a key stop-off on the long Tokaido road linking Edo (Tokyo) with then-capital Kyoto. The city's history stretches back way further though, as can be witnessed by visiting the three imposing Buddhist temples collectively known as Enshu Sanzan, which are over 1,000 years old. Among these, Yusan-ji is said to aid the recovery of eye ailments, while at Kasuisai you can sample shojin ryori, the traditional vegetarian cuisine of Buddhist monks.
The games Stadium Ecopa hosts the following matches: Japan vs Ireland (Sep 28); South Africa vs Italy (Oct 4); Scotland vs Russia (Oct 9); and Australia vs Georgia (Oct 11).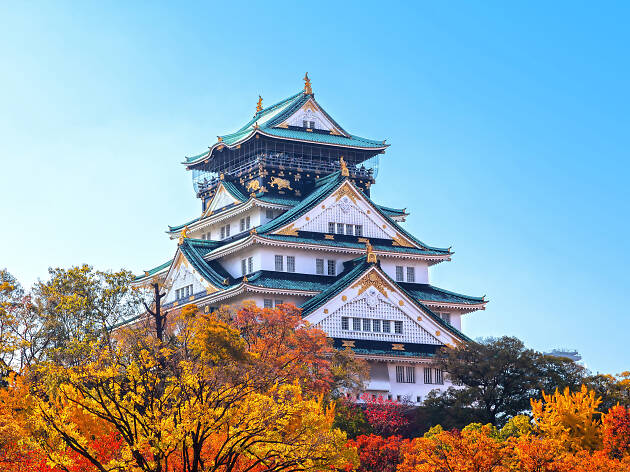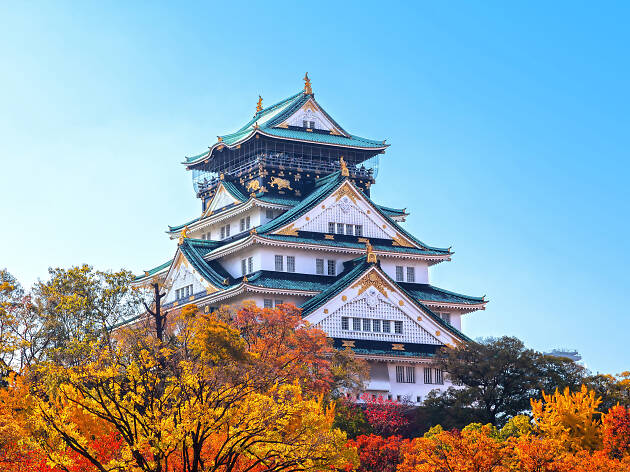 Photo: Samarttiw/Dreamstime
Hanazono Rugby Stadium
Japan's second-largest city, Osaka's reputation precedes it: home to straight-talking, down-to-earth folk more than fond of a good time; the heartland of Japanese comedy; a street food hub; and a futuristic metropolis that inspired 'Blade Runner's dystopian cityscapes (although you don't need to worry about bumping into replicants here).
For centuries a business hub, Osaka's attractions are the kind that appear when serious money is being made: from Osaka Castle (pictured) through to Universal Studios, the Expo '70 Park and the breathtaking 'garden in the air' of the Umeda Sky Building. The downtown Shinsekai neighbourhood, including the Tsutenkaku Tower, preserves the nostalgic vibe of Japan's Showa era, while at the other end of the spectrum Shinsaibashi is a mecca for upmarket shopping. The canal-side Dotonbori entertainment district, with its blazing neon signs, is a must-visit that really comes alive after dark.
The games The Hanazono Rugby Stadium hosts Italy vs Namibia (Sep 22); Argentina vs Tonga (Sep 28); Georgia vs Fiji (Oct 3); and United States vs Tonga (Oct 13).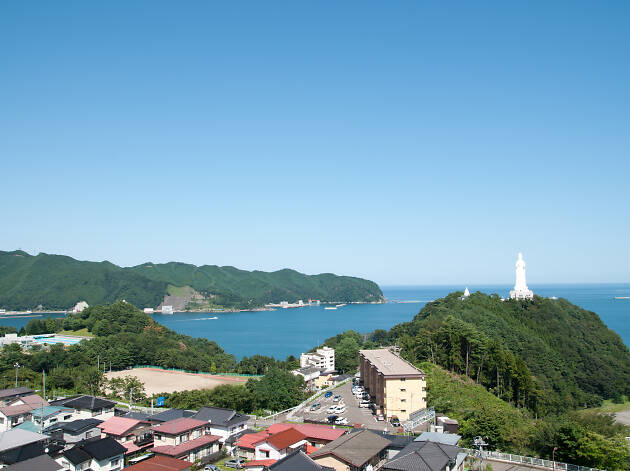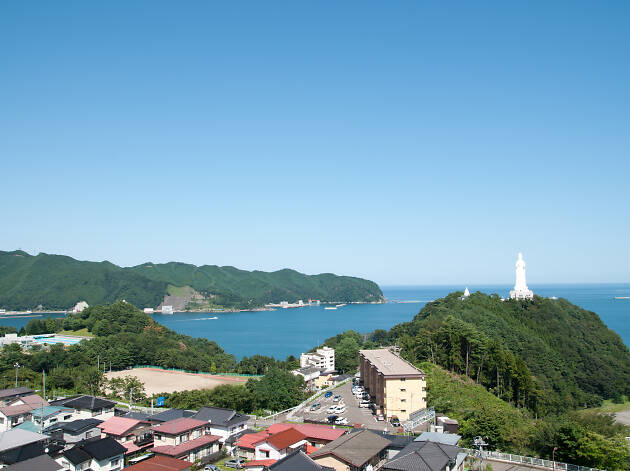 Photo: Chaprin-y/Pixta
Kamaishi Recovery Memorial Stadium
Kamaishi, located just inland from Iwate Prefecture's eastern coast and boasting a ruggedly beautiful shoreline, sits entirely within the vast Sanriku Fukko National Park. In modern times home to a sizeable fishing industry, Kamaishi was severely damaged by the tsunami that accompanied the 2011 Great East Japan Earthquake. The city has long had strong links to rugby, as home to greatly successful team Nippon Steel Kamaishi, and so it is fitting that this new stadium, completed last year as part of reconstruction efforts, hosts two 2019 World Cup matches.
The games Here you can enjoy Fiji vs Uruguay (Sep 25) and Namibia vs Canada (Oct 13).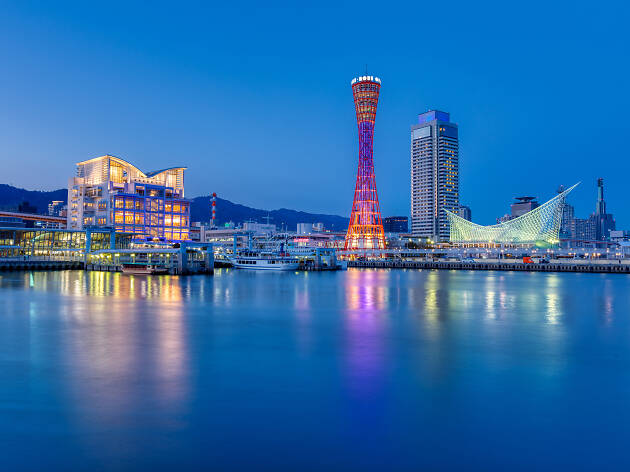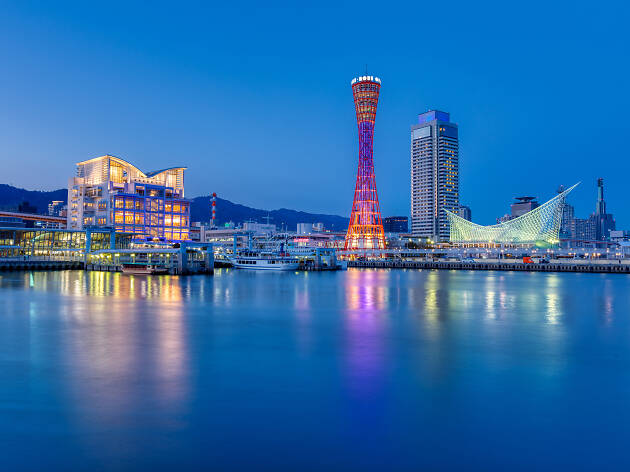 Photo: Kan1234/Dreamstime
Kobe Misaki Stadium
Perched on a slope going down to Osaka Bay and backed by the Rokko mountain range, Kobe is known the world over for its signature marbled beef, and is one of Japan's most visually appealing modern cities. A cosmopolitan atmosphere has its origins in Kobe's days as a port town pioneering trade with China, which saw it become home to one of Japan's first foreign settlements in the 19th century. Nankin-machi Chinatown is one reminder of this rich history, along with former merchant quarter Kitano, while elsewhere central Kobe is home to Sorakuen, a traditional landscaped garden. Contrasting with their sleek modernity are Hyogo Museum of Art, and the waterfront Meriken Park. Take the Shin-Kobe Ropeway up to the Rokko slopes, for spectacular views especially at night.
The games Kobe's Misaki Stadium hosts England vs United States (Sep 26); Scotland vs Samoa (Sep 30); Ireland vs Russia (Oct 3); and South Africa vs Canada (Oct 8).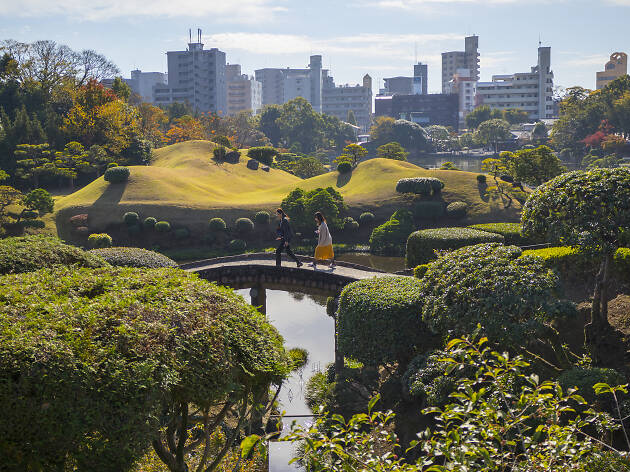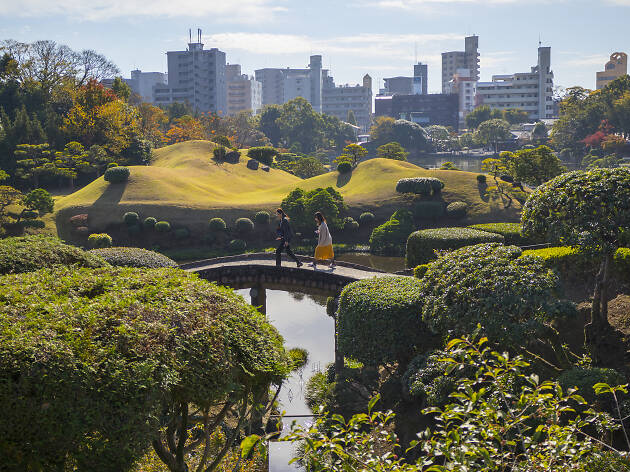 Photo: Pipa100/Dreamstime
Kumamoto Stadium
This major Kyushu city, on the island's western coast, is best known for Kumamoto-jo castle, which dates back to 1607 (with much rebuilding done over the subsequent centuries). Sadly, the castle's inner grounds are closed until 2021, due to earthquake damage sustained in 2016. The Rugby World Cup season will, however, see a plaza opened outside Kumamoto-jo that will give a fantastic view of one of Japan's most complete fortresses.
Elsewhere, Suizenji (pictured) is a tranquil Japanese landscape garden. Kumamoto is the style capital of western Japan, which makes for great people-watching taking in the fashionistas as they go about their day. The city is also noted for its potent Kuma shochu, and much-loved prefectural mascot Kumamon - a black bear with red cheeks you'll see everywhere.
The games Here you can watch France vs Tonga (Oct 6) and Wales vs Uruguay (Oct 13).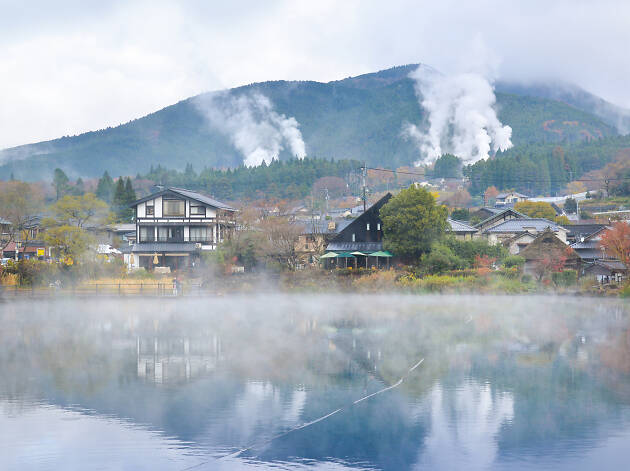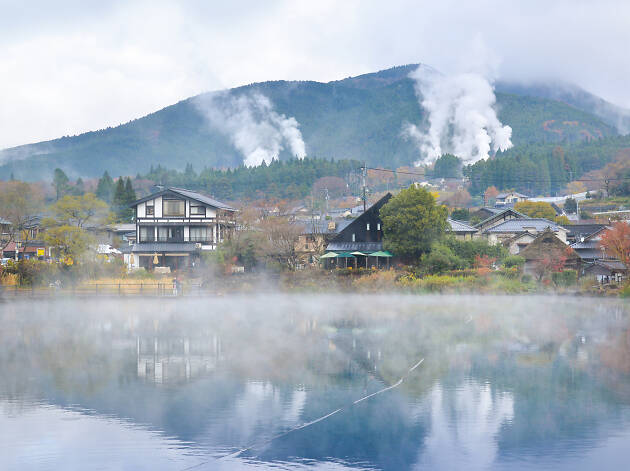 Photo: Niradj/Dreamstime
Oita Stadium
Oita sits on the east coast of western island Kyushu, overlooking Beppu Bay and the picturesque Seto Inland Sea beyond. For Japanese, the city, together with neighbouring Beppu, is synonymous with onsen bathing: Oita and Beppu combined boast the country's largest number of onsens, and its largest output of hot spring water.
If you fancy dipping your toes in the water, try Yufuin Onsen (pictured), a resort that sits at the foot of the scenic Mount Yufu and combines hot spring baths with traditional ryokan inns and boutique cafes. Takasakiyama Natural Zoological Garden, midway between Oita and Beppu, centres around a 'monkey mountain' where you can meet a posse of playful Japanese macaques.
The games Oita Stadium will be the scene of New Zealand vs Canada (Oct 2); Australia vs Uruguay (Oct 5); Wales vs Fiji (Oct 9); quarter-final one (Oct 19); and quarter-final three (Oct 20).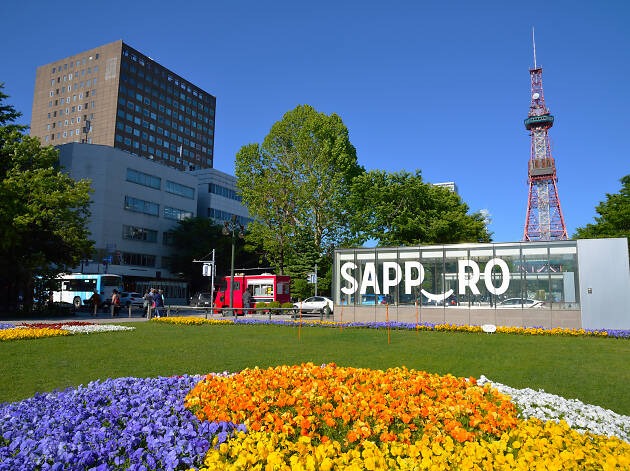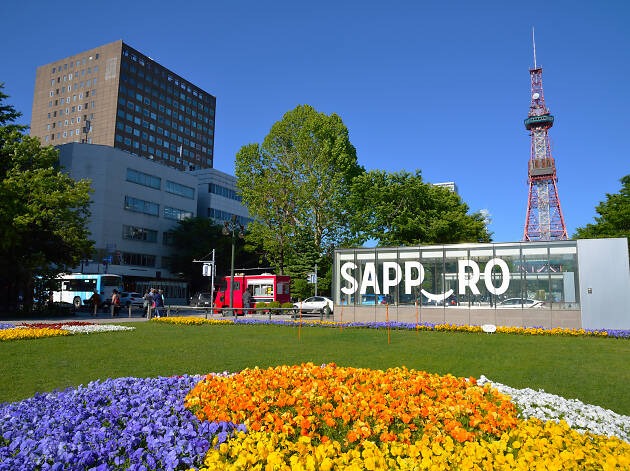 Photo: Thavorn Chaisuwannakorn/Dreamstime
Sapporo Dome
The northernmost of the host cities, Sapporo is the capital of the island of Hokkaido and one of Japan's youngest cities: this isn't a place to encounter traditional Japanese culture, but rather a vibrant modern city rich in nightlife, shopping and seafood dining. That's not to mention the hearty drinking culture: the eponymous beer originates here, and Sapporo hosts a number of Oktoberfest-style events. Hokkaido is a ramen hotspot, with miso being Sapporo's broth of choice. From the Sapporo TV Tower you can enjoy a great view out over Odori Park and the city beyond.
The games The vast Sapporo Dome, the world's third-largest baseball park by capacity, is the venue for Australia vs Fiji (Sep 21) and England vs Tonga (Sep 22).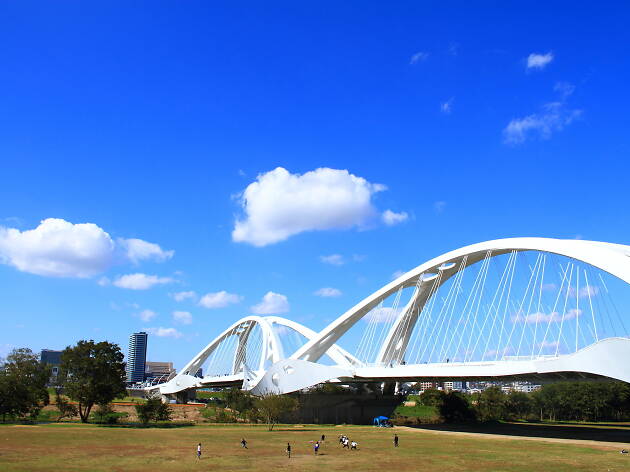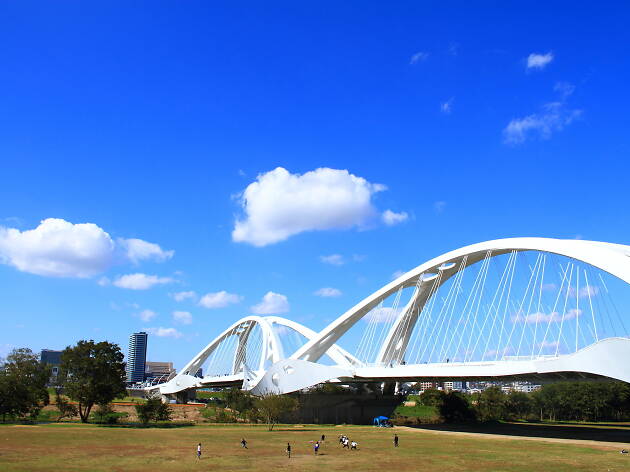 Photo: Io/Pixta
City of Toyota Stadium
It's hard not to immediately associate the city of Toyota with the automobile maker from which it takes its name – the city of Koromo changed its name in 1959 to honour its biggest employer – and car culture is rich in the area's blood. Toyota (the city) is twinned with original 'Motor City' Detroit, and as well as constituting the city's main industry Toyota (the company) supports local attractions including the Toyota Municipal Museum of Art, which houses works from Dali and Giacometti as well as Japanese artists. Aichi Prefecture is famed for its miso-based dishes: try misonikomi udon (a favourite of shogun Tokugawa Ieyasu), or tonkatsu topped with a rich miso sauce.
The games Toyota is hosting Wales vs Georgia (Sep 23); South Africa vs Namibia (Sep 28); Japan vs Samoa (Oct. 5); and New Zealand vs Italy (Oct 12).
Getting tickets
An estimated 1.8 million tickets are available, covering all 48 matches from the pool phase to the final.
Tickets are being released via the official Rugby World Cup ticketing site in three instalments: with the first and second sales periods now over, the third and final batch go on sale May 18. We recommend pre-registering on the site so that you're ready to grab your tickets as soon as sales commence.
Beginning May 31, an official resale service (details on official ticketing site) will enable fans to buy and sell unwanted tickets. Hospitality packages are also available, details on the official hospitality site.
For more information on the Rugby World Cup, visit here.
More things to do in Tokyo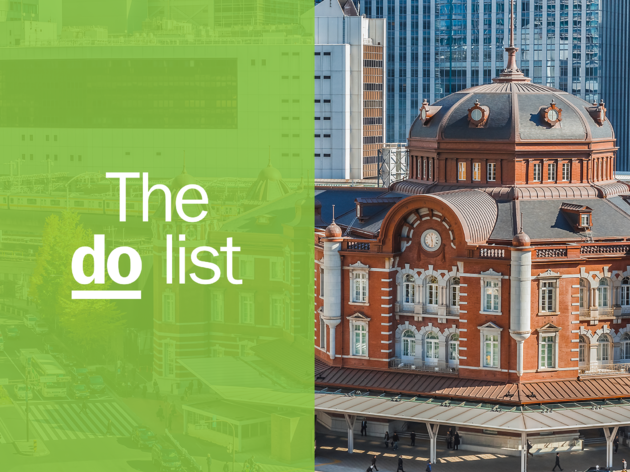 Discover the city with our ultimate checklist of the best things to do and things to see in Tokyo, from museums and tours to restaurants and bars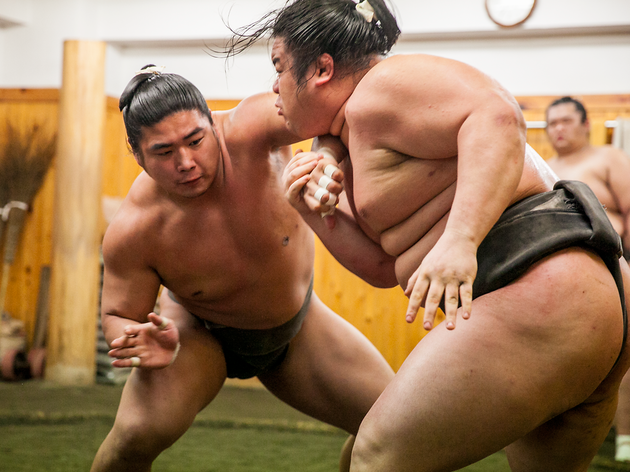 May means sumo season in Tokyo, so here are the top places to not just watch a match but also eat like a sumo wrestler
Here are our favourite free museums in Tokyo for art, history and even kids