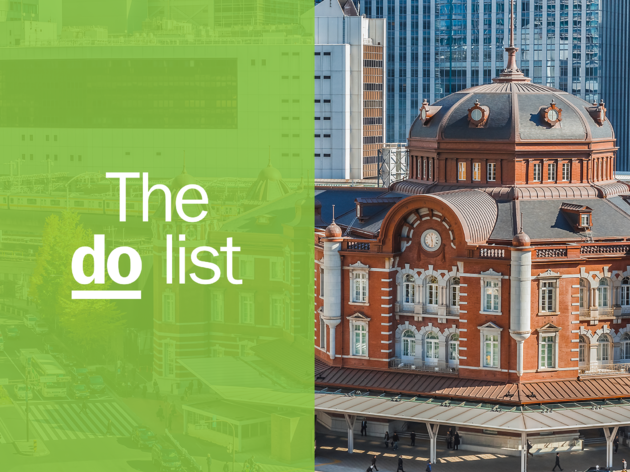 88 things to do in Tokyo
Discover the city with our ultimate checklist of the best things to do and things to see in Tokyo, from museums and tours to restaurants and bars
We get it: Tokyo can be overwhelming. From the observatories, the city seems to go on forever, and to make things more confusing, there isn't a discernible centre for Tokyo. So where do one even start exploring? We say, start with this ultimate checklist, where we have compiled the best things to see, do and eat in one of the world's greatest cities.
Whether you're into Tokyo's robot citizens, cutting-edge architecture, sensational art scene or world-famous restaurants that would make any chef weak in the knees, there's always something going on in the city. So get out there and enjoy them.
Done something on this list and loved it? Share it with the hashtag #TimeOutDoList and tag @TimeOutEverywhere.
You can also find out more about how Time Out selects the very best things to do all over the world, or take a look at our list of the 50 best things to do in the world right now.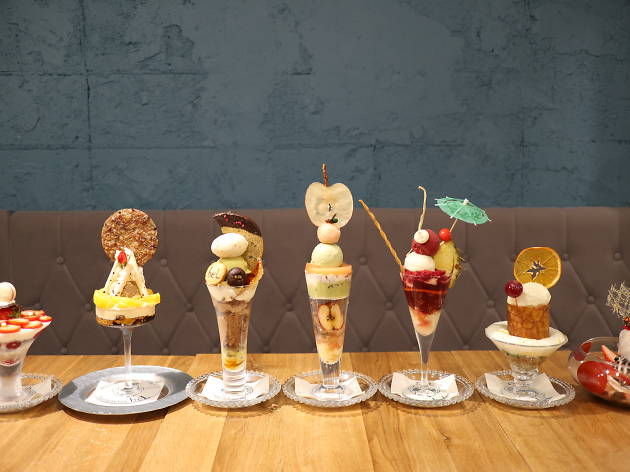 What is it? Out late but don't feel like drinking? Parfaiteria Bel specialises in one of Tokyo's quintessential desserts, parfait, and is open until the wee hours of the morning.
Why go? The menu changes seasonally, and details the many components that go into each indulgent parfait. We've seen creations made with 17 ingredients including sake jelly, strawberry gelato, matcha mochi and sakura mousse.
Don't miss: Add on a drink such as coffee, tea or cocktail to make it a set, and get there early to grab a number as the café can get pretty packed. Otherwise, it has a second location called Parfaiteria Momobukuro in Ikebukuro.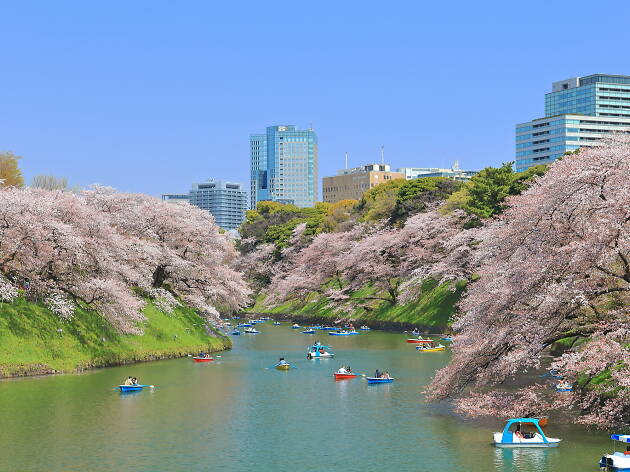 What is it? This northwest moat of the Imperial Palace is lined with around 200 somei-yoshino and yamazakura cherry blossom trees.
Why go? Come springtime, the sakura trees are in full bloom, with the flowering branches stretching over the moat to form a sort of floral passage, creating a fairy tale-like scene. The view is one of the best in the city, and paddling under the white and pink flowers is a quintessential Tokyo experience.
Don't miss: The boathouse stays open until 8pm during the cherry blossoms season. This makes for a particularly scenic photo op.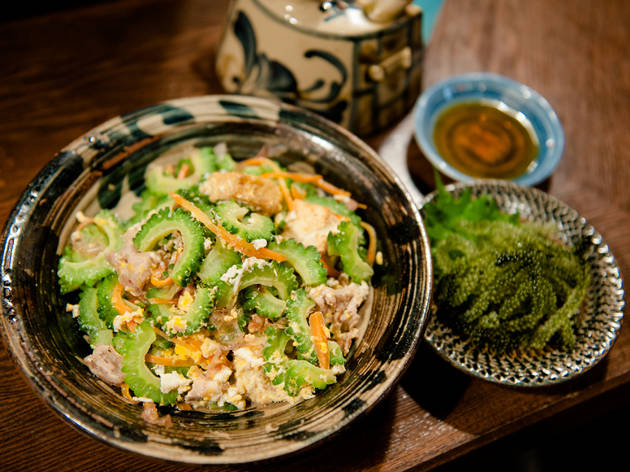 What is it? This venerable eatery has been in Koenji for 30 years and is recognised as a pioneer of Okinawan food in Tokyo.
Why go? Hailing from Ishigaki Island, owner Junko Takahashi feels it is her mission to faithfully reproduce the flavours enjoyed by Okinawan people at a reasonable price. The ingredients are brought in from Okinawa, there's Orion Beer on tap and a copious variety of awamori. Plus, the cheerful service is almost disarming.
Don't miss: The restaurant has been hosting a monthly Okinawan shamisen concert every month for more than 20 years.
What is it? This renovated traditional house in Yanaka, which used to be an apartment in the '50s, bills itself as Tokyo's smallest cultural institution.
Why go? Hagiso features a café and exhibition space, and also hosts occasional gigs and dance performances.
Don't miss: The onsite cafe, which also doubles as a community art project, serves a Japanese-style breakfast in the morning between 8am to 10.30am (last order at 10am).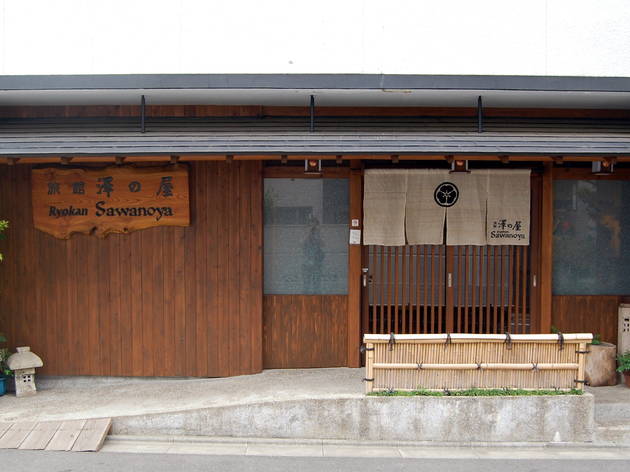 What is it? One of the few foreigner-friendly traditional ryokan in Tokyo, located in the cool and atmospheric neighbourhood of Yanaka.
Why go? You'll be staying in a private Japanese house. Plus, Sawanoya provides its own map of the old-school Yanaka area, does cheap bicycle rentals, and even has a small, guest-only coffee lounge. Rooms are small but comfortable, and there are signs in English reminding you about local etiquette.
Don't miss: The more expensive rooms have ensuite bathrooms. But don't worry if you're not planning to splurge as the cheaper ones have access to the communal Japanese-style baths and shower.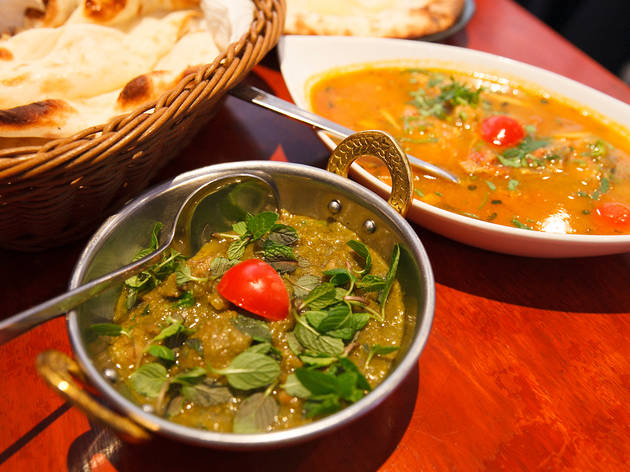 What is it? This self-styled tandoor bar in Kiba specialises in South Indian-style curries, grilled meats and kulcha (a form of slightly leavened Indian flatbread)
Why go? While many Indian restaurants in Tokyo tend to adapt the level of spiciness to local taste, Kamarupuru sticks to the original recipes. More importantly, they have a deft hand in balancing the spices; the dishes showcase a complexity of flavours rather than just heat.
Don't miss: Try their lamb mint curry, the cheese kulcha, or bhuna oysters.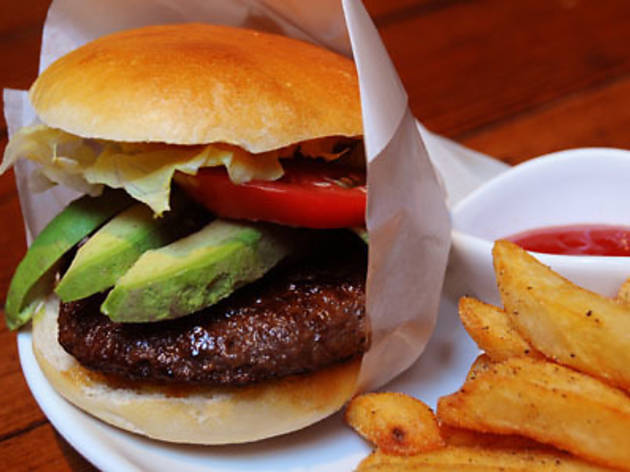 What is it? The F&B outpost of Time Out Tokyo's media empire brings a dash of cosmopolitan class to the Ebisu area – and it's a great hangout, too
Why go? The interior is cool but laidback, and has seating for group gatherings. Order up some international grub – especially the mouth-watering Yatsugatake Premium Burger – and browse the library of Time Out books and magazines from around the globe. And did we mention free wi-fi?
Don't miss: Check out the latest exhibition in the adjacent Kata gallery, or live gigs at Liquidroom downstairs.
What is it? Hidden underneath Tokyo Station, this entire pathway is dedicated to cute characters native to Japan. There's everything from all-time favourite Pokémon's official store to outlets for Ultraman, Hello Kitty, Snoopy and Rilakkuma.
Why go? As Japan is known for its myriad of mascots and characters, this street acts like a crash course on Japanese pop culture. Plus it's a one-stop shop to pick up all the plush toys and merchandise of your favourite fictional Japanese.
Don't miss: Ichiban Plaza is an event space within the Character Street; it features pop-up shops which often offer limited edition merchandise.
What is it? Former arthouse theatre turned music venue. It is one of the best places in Tokyo to catch a live gig.
Why go? The tiered floor and high ceiling ensures that even the shortest audience members can see what's happening on the stage, and the Funktion One sound system packs a serious punch. Programming is varied, and occasionally experimental: you might catch indie rock or abstract electronica, depending on when you go.
Don't miss: The subterranean WWW B space is the place to get jiggy to the weirdest new dancefloor mutations – producers such as Klein, DJ Nigga Fox and M.E.S.H. have all played there.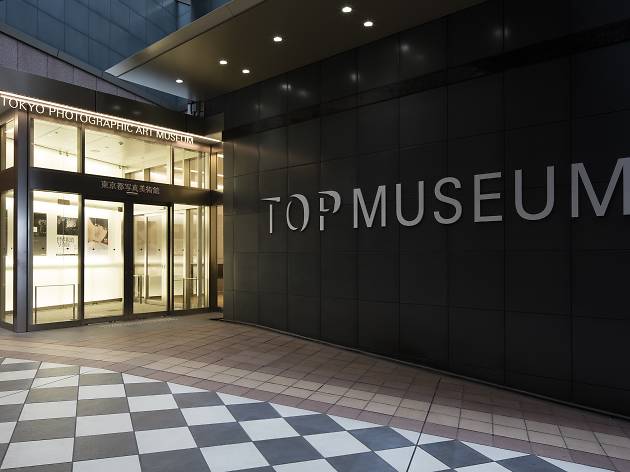 What is it? The first photography and moving image museum in Japan, it brings in leading lights of the photography world (both local and international) for regular shows.
Why go? The museum boasts an impressive permanent collection of over 34,000 works. It is the institution for everything photography-related, and on top of regular exhibitions, it also organises lectures, workshops and events.
Don't miss: The small Images & Technology Gallery in the basement hosts a multimedia presentation on the history of optics, featuring tricks such as morphing, and the occasional media art exhibition.