Heads up! We're working hard to be accurate – but these are unusual times, so please always check before heading out.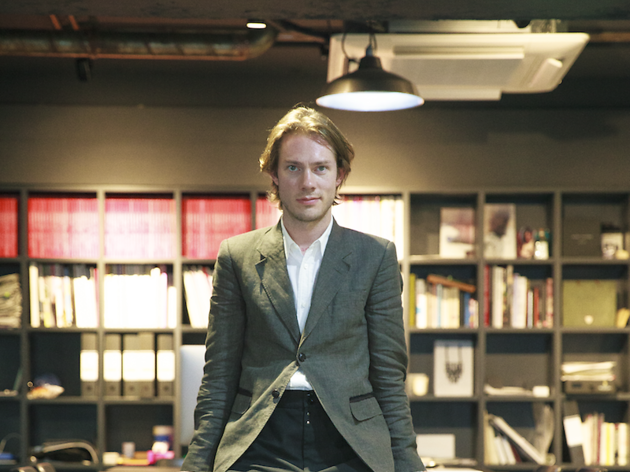 I, Tokyo: Martin Webb
Peek into the lives of international Tokyoites with our I, Tokyo series
Originally published in Time Out Tokyo magazine issue 4 (September 2014)
The founder and CEO of Communion, a PR agency for fashion and luxury brands, unveils a bit of his life and fashion tips in the capital.
You were 23 when you first came to Tokyo. What made you stay?
The considerate and conscientious nature of the Japanese people.
When did you first feel like a Tokyoite?
When people asked me to write about it.
What is the sound of Tokyo you miss most when you are away?
It's not so much the sounds of Tokyo that I miss, except perhaps the voices of my wife and kids. I miss tastes and sights more.
You recently launched a communications agency, Communion. How do you apply your previous experience as a fashion editor and as marketing and communications director of Marc Jacobs to your current role?
Communion specialises in services for fashion and luxury brands. My experience in magazines and newspapers enabled me to acquire the mindset of a journalist, which helps enormously when coming up with ways to get journalists to feature our clients.
At Marc Jacobs Japan I learned how advertising and customer relations can be integrated with PR to create great results for a brand. I was also fortunate to build relationships with many editors, stylists and celebrities, which I am now able to leverage on behalf of our clients.
How do you feel about the Japanese fashion scene?
I used to be very passionate about the 'scene', but that passion was not reciprocated by the scene itself, and so I have since become rather indifferent to it. Recently, though, I have been impressed by the work of Atsushi Nakashima.
What are some of your most memorable fashion moments?
I have great memories of meeting Anna Wintour, Marc Jacobs, Vivienne Westwood, Alexander Wang, Paul Smith and other stars of the fashion firmament. But the most memorable encounter was in 2003 in London at the show of Ann-Sofie Back, where I met the woman who would later become my wife.
Recommended shops in Tokyo that not many people know of?
Sister, Candy, Fake Tokyo, Studious.
What are the top three must-have items in your wardrobe?
A white shirt, baggy trousers, suspenders.
Survival tips for Tokyo visitors?
Consider dressing slightly more formally than you do at home as the Japanese pay particular regard to one's attire.