'It' fashion walk: Shibuya
Explore the edgy side of Shibuya with our walking guide to Tokyo's buzziest neighbourhood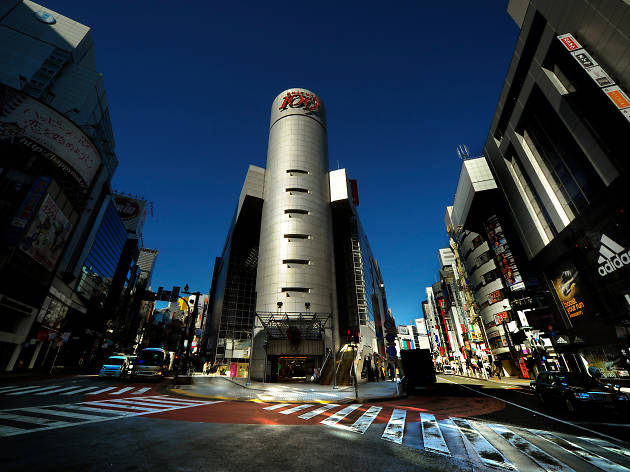 In association with Tokyu Corporation
To begin your stroll through some of Shibuya's most stylish spots, head to Nude Trump (3F, 1-12-14 Jinnan, Shibuya-ku), a long-standing vintage clothing shop run by absurdist fashionista Hayao Matsumura. The boutique is a chaotic jumble of outré garments and accessories: you'll find all kinds of studded, sequinned and fur-print oddities squeezed into its cramped racks and shelves, accompanied by a range of boots, T-shirts, jackets, sunglasses, blinged-out jewellery and Don Quijote-grade novelty tat.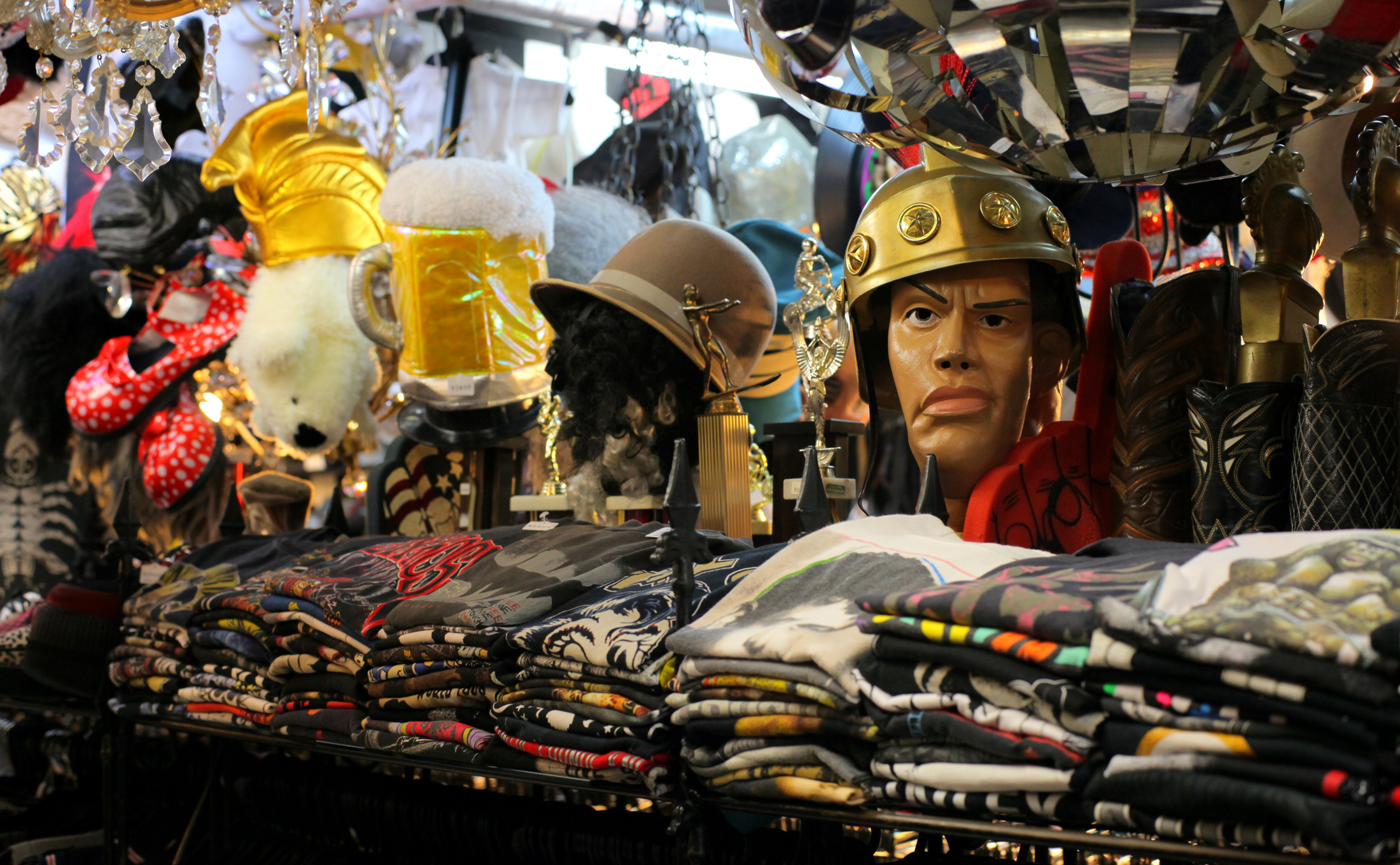 Nude Trump
Once you've spiced up your outfit, set course down the street to find Onitsuka Tiger (1-21-3 Jinnan, Shibuya-ku) the sneaker brand of choice for athletes, assorted dignitaries and all retro-biased Tokyoites. The Asics forerunner's two-storey Shibuya outpost carries the brand's full line of shoes, in addition to a range of original clothing and accessories, and is unmissable for anyone on the hunt for Japan-made footwear.
Put those new kicks to the test right away and find your way past Loft: behind this seven-floor lifestyle superstore hides Fake Tokyo (18-4 Udagawacho, Shibuya-ku), another popular haunt for the young and fashion-conscious. Offering a wide range of labels from high-end international brands (J.W. Anderson and Valentino) to cutting-edge Japanese brands (99%IS- and Christian Dada), this shop is where to perfect that edgy Shibuya look.
Fake Tokyo
Next, keep going straight along Inokashira-dori until you reach Tokyu Hands (12-18 Udagawacho, Shibuya-ku). Stocking everything from stationery to kitchenware, this is the largest household goods store in Tokyo, packed with knickknacks for the home and also well-versed in offbeat accessories. Particularly interesting is the party supplies section, which gives a unique glimpse into the Japanese sense of humour.
Take a few steps back to where you came from, turn right and look upwards to find the sign for Recofan (4F, 31-2 Udagawacho, Shibuya-ku). This vintage record specialist has a policy of selling new releases at bargain basement rates – in some cases, half the retail price. It also has an extensive selection of secondhand CDs covering all genres, and regular shoppers can opt for a loyalty card that provides even bigger discounts.
If you're eager to turn the focus back to wearables, continue your trek past the Tokyu department store and dive into Galaxxxy (2-23-10 Dogenzaka, Shibuya-ku). With its retina-searing neons and rave- and anime-influenced styles, this must be one of Shibuya's most garish boutiques – perfect for fashionistas with a strong individualist streak.
Next, turn left up towards Maruyamacho and continue all the way south until you reach the elevated Metropolitan Expressway at the Dogenzaka crossing. Rest your legs at FabCafe (1-22-7 Dogenzaka, Shibuya-ku), a comfy spot that lets customers try their hand at laser cutting and 3D printing while sipping on a cute marshmallow latte or some herbal tea.
FabCafe
All powered up? It's time to find your final destination: the landmark Shibuya 109 (2-29-1 Dogenzaka, Shibuya-ku) is the domain of the joshikosei – fashion-obsessed girls in their teens – and women in their twenties who don't just follow trends but start them. Take a stroll around to see them in action, indulge in some amateur anthropology, and dig for top-value deals.