Heads up! We're working hard to be accurate – but these are unusual times, so please always check before heading out.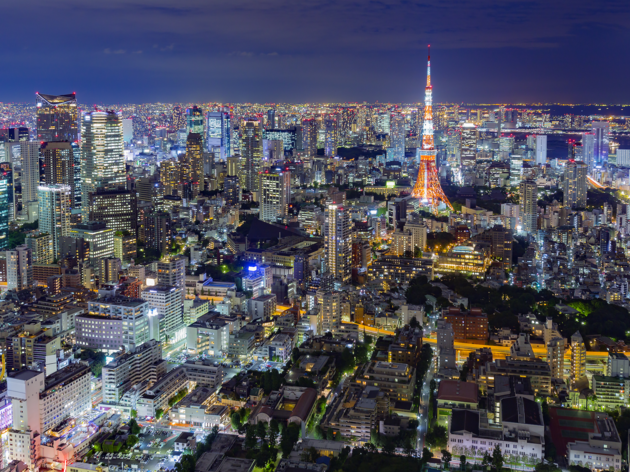 Love Tokyo Awards 2017 winners
The results are in – here are the winners for best café, restaurant, bar and shop of 2017, plus the year's most outstanding Tokyoites and four essential activities
Time Out Tokyo's annual Love Tokyo Awards is all about celebrating the best of the city. This year, we invited critics from the global Time Out network to join our judging team in picking the best venues and experiences Tokyo has to offer. After a series of anonymous reviews and site visits, our judges have decided on the winners in five main categories: Restaurant, Bar, Café, Shop and Product. On top of that, we have also selected four essential activities of the year and five outstanding personalities who have made a big impact on Tokyo in 2017.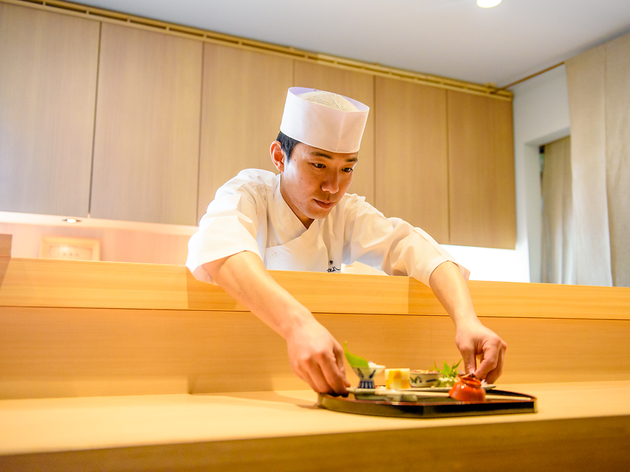 Run by a young couple whose homely hospitality extends to every single customer, Ise Sueyoshi offers remarkable kaiseki dishes made with ingredients from the ancient city of Ise in Mie prefecture.
Judge's note: My dining experience at Ise Sueyoshi was so memorable because it combined the pleasures of fine dining with a uniquely Japanese experience. The restaurant has deep ties to the fishing village of Ise, and each course (paired with a delicious sake served in its own glassware style) had an interesting backstory, which the server explained as the course was elegantly presented. The food was delicious and gorgeous, and the servers spoke excellent English, so this was a huge highlight for a tourist like myself. Jillian Anthony, Time Out New York editor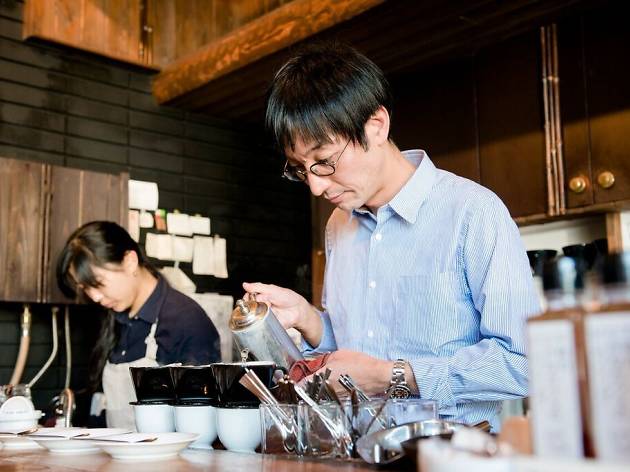 Owned by a born-and-bred local eager to spruce up his neighbourhood, this comfy café has earned a steady following over the decade it's been open. Don't miss the no-bake cheesecake, certified by the local authorities as one of the city's best.
Judge's note: The coffee was first class and the no-bake cheesecake was one of the best I've had. But what I loved most was the vibe: cool but welcoming and with a genuine neighbourhood focus. The owner was incredibly passionate, which really made my visit feel special. Gail Tolley, Time Out London editor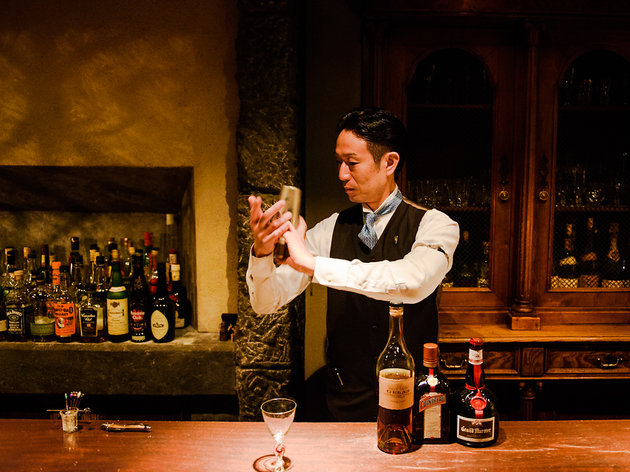 A trifecta of rough stone, warm wood and faint light welcomes the thirsty to Bar la Hulotte. Named after the French word for 'owl', this small, hidden bar in Azabu has a cosy, intimate atmosphere. There's no menu, but the bartender will create a drink for you, omakase-style, based on your preference.
Judge's note: Bar la Hulotte has everything you could ask for in a bar. It is gorgeous and fancy but not snooty, has a touch of class and is cozy at the same time. The service is impeccable and most importantly, the cocktails are amazing and absolutely delicious. María José Gómez, Time Out Barcelona editor-in-chief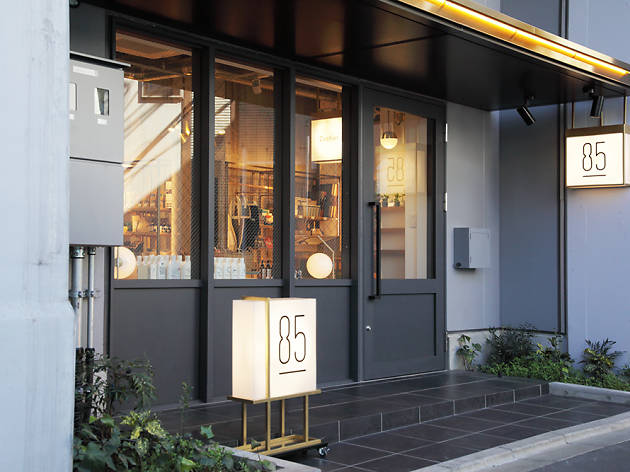 Part of the growing Nakameguro Koukashita complex situated underneath Nakameguro's train tracks, this shop specialises in lifestyle goods. It also features a section dedicated to making Japanese-style pickles. A fun way to learn the craft of Japanese pickling, the shop will hold your pickles for you using a time-honored preservation technique in their temperature-controlled room.
Judge's note: I was really impressed with the way 85 fostered a sense of community. The idea that those interested in home-preserves could keep a container fermenting right there in the store was delightful. I can just imagine neighbors bumping into each other, while they come to check on their nattō. The products that complimented this feature were well edited and stylish. Alyx Gorman, Time Out Sydney editorial director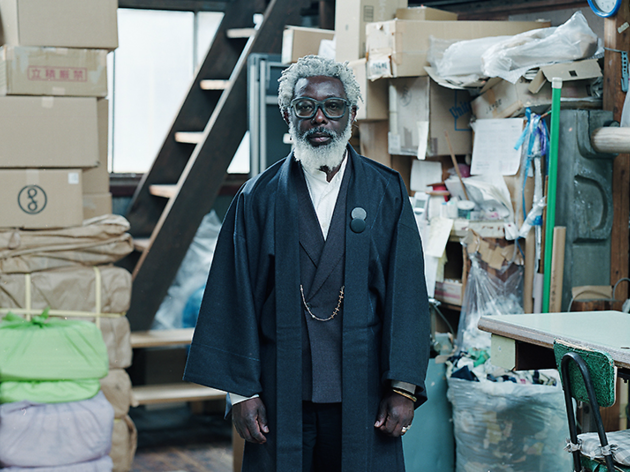 Kimono manufacturer Yamato Company established a men's kimono tailor 'Y.&Sons' in 2015. They aim to combine Western and Japanese styles while sticking to the kimono format, and their latest masterpiece is this woollen kimono suit made in collaboration with Norwegian fashion designer T-Michael. The 'T-KIMONO' is a combination of a wool haori jacket and a kimono, which incorporates design and tailoring details from regular men's suits. It's a slick and modern kimono you can wear without being considered eccentric, and really showcases new intepretations for this type of garment.
Judge's note: I loved how the T-Kimono unites traditional kimonos with western suits. I don't think you can find anything like that anywhere in the world. Kenneth Tan, Time Out Beijing editorial director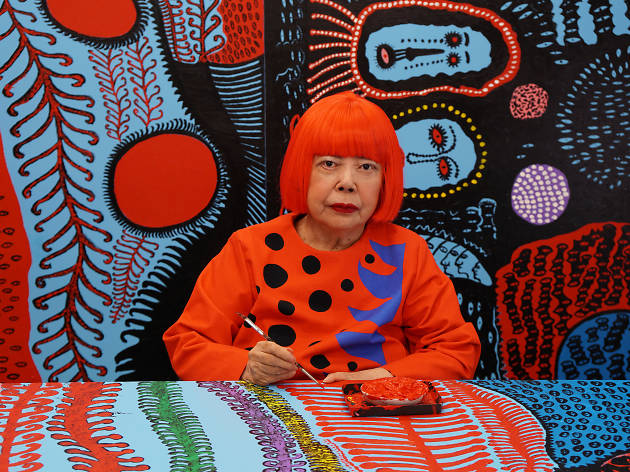 Photo: Yayoi Kusama
Face of Tokyo: Yayoi Kusama
Yayoi Kusama's 'My Eternal Soul' exhibition, held at the National Art Center in Roppongi from February to May, was an epic catalogue of this pioneering contemporary artist's 50-year career. Hugely successful, the show served as a testament to the 88-year-old's enduring influence; it also set the stage for the October opening of her namesake museum in Shinjuku's Bentencho.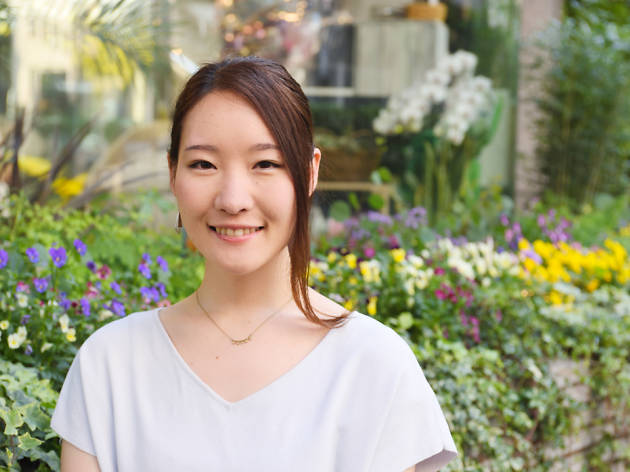 Founder of Sendagaya café and flower shop Lorans, which opened in May 2017, Mizuki Fukuju employs 25 people – around 20 of whom are dealing with mental health issues and disorders. Her proactive, diversity-oriented efforts have helped to brighten up the employment prospects of those with mental disabilities. In Japan, these disadvantaged individuals are usually only offered positions at welfare facilities, or at companies looking to boost their corporate social responsibility efforts.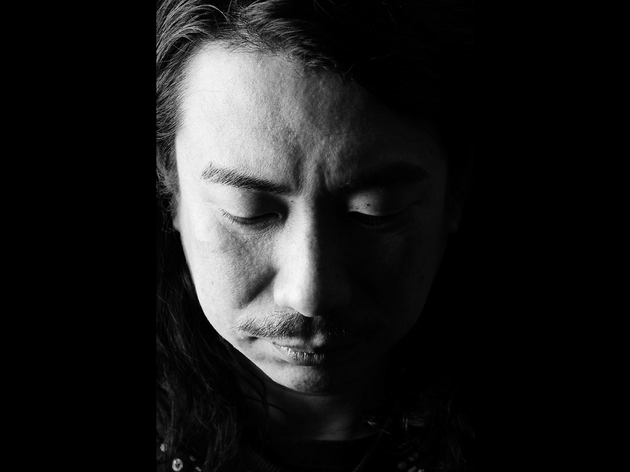 DJ Nobu is the only Japanese DJ ranked in the top 100 on Resident Advisor's 'Top DJs of 2016' list. This veteran spinner has been an integral part of the Tokyo scene for ages, but it's only in recent years that the Future Terror man's techno prowess has truly been recognised internationally. Having co-headlined Amsterdam's Dekmantel festival this year, Nobu is becoming a hot commodity overseas but remains most influential right here in the capital. Working hard to energise the club culture in Tokyo, he has set up several new regular nights this year and also helped up-and-coming DJs break into the spotlight.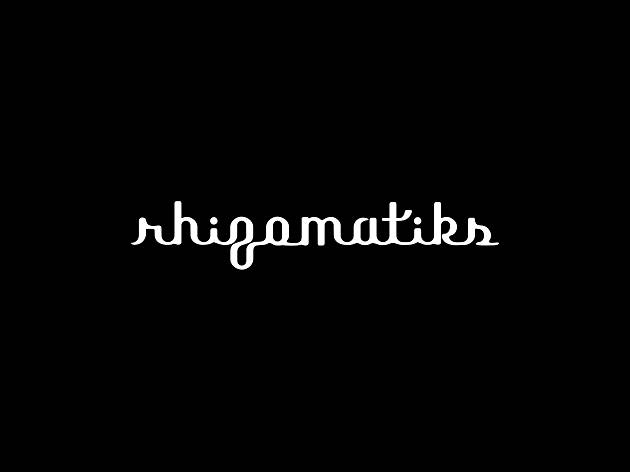 Face of Tokyo: Rhizomatiks
Rhizomatiks are perhaps best known for their work on the stage productions of J-pop band Perfume, but have channelled their digital prowess into a wide range of projects in recent years. Run by four core members – Seiichi Saito, Daito Manabe, Hidenori Chiba and Motoi Ishibashi – they're a group of multimedia creatives and engineers who have garnered attention around the world for their original production methods and use of cutting-edge technology. Focusing on the three key fields of research, architecture and design, Rhizomatiks played a major role in Japan's part of the flag handover ceremony at the 2016 Rio Olympics and Paralympics. They celebrated their tenth birthday this year with an anniversary exhibition.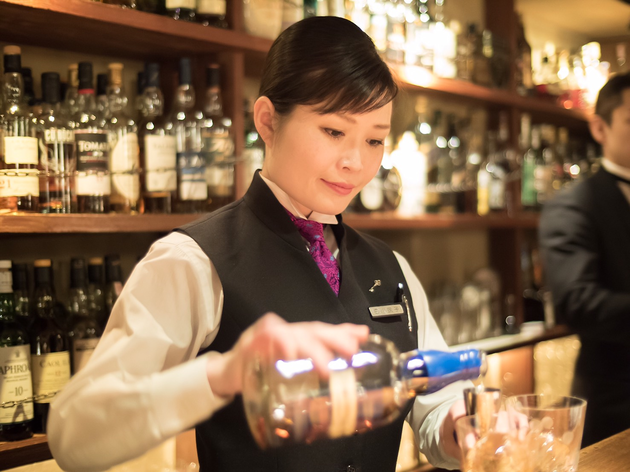 Face of Tokyo: Tamiko Matsuo
Bartender at the highly rated Bar Opa in Ginza, Tamiko Matsuo took home the overall title at last year's All-Japan Bartending Championships. This earned her the right to represent Japan at the 2017 IBA World Cocktail Championships in Copenhagen.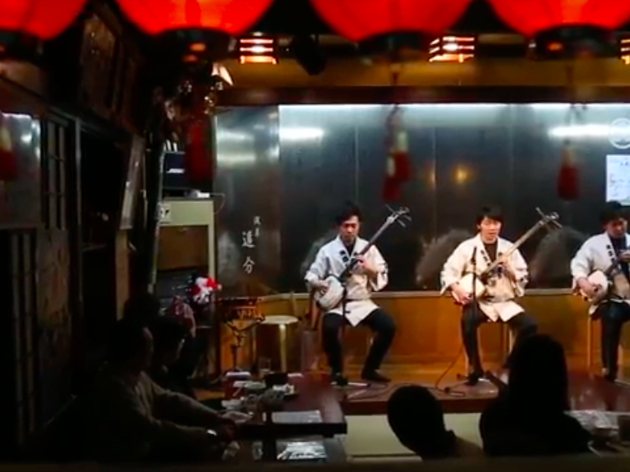 Essential activity: Asakusa Folk Song Izakaya Oiwake
This folk music bar hosts live performances of the Tsugaru shamisen, a traditional banjo-like instrument. The bar has the longest history of any establishment of its kind in Tokyo, and offers three shows daily by around ten professional shamisen players (or those aiming to be). It's definitely worth watching and hearing the happi coat-clad performers play together – a spectacle that makes Oiwake a popular place for experiencing a quirkier side of Japanese culture. On the menu are izakaya-style grub such as sashimi, grilled meat and chanko nabe stew, as well as sake and shochu.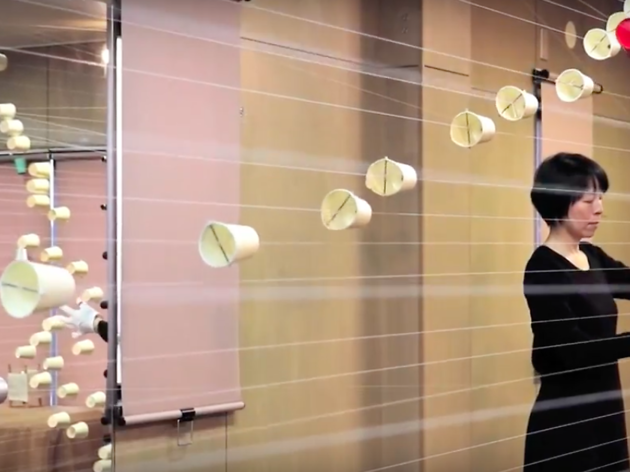 Essential activity: Stringraphy
Composer Kazue Mizushima formed Studio Eve in 1992 with Midori Yaegashi and has been creating Stringraphy works ever since. These are indoor sound installations that utilize a multitude of 'string telephones' (silk threads attached to paper cups), transforming the entire performance space into an immense acoustic 'harp'. These strings of criss-crossing thread create a geometric web where both the performer and the audience become part of the resonating chamber. Three to five performers can play everything from gagaku (ancient Japanese court music) to pop – you should give it a try sometime.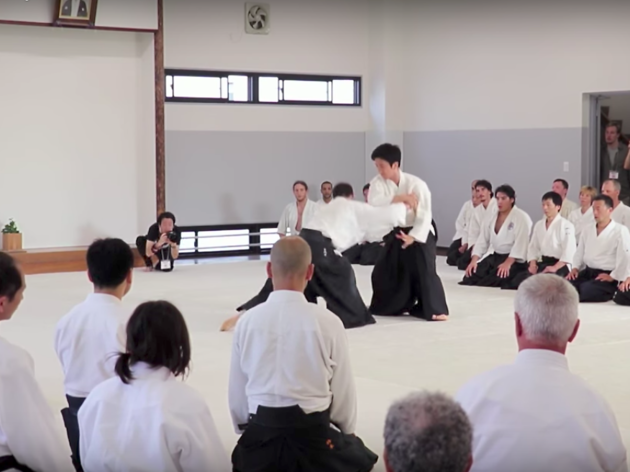 Essential activity: Aikido
Aikido is a Japanese martial art founded by Morihei Ueshiba in the 1930s; it loosely translates as 'the way of the harmonious spirit'. We visited the Aikido Honbu Dojo complex in Shinjuku's Wakamatsucho, considered the headquarters of the martial art, to attend a morning practice and to meet with Mitsuteru Ueshiba, the founder's great grandson, who shared with us the philosophy behind aikido. We also checked out the annual All-Japan Aikido Demonstration at the Budokan arena. This clip was the most-viewed Play Tokyo video of 2017 – a testament to aikido's worldwide popularity.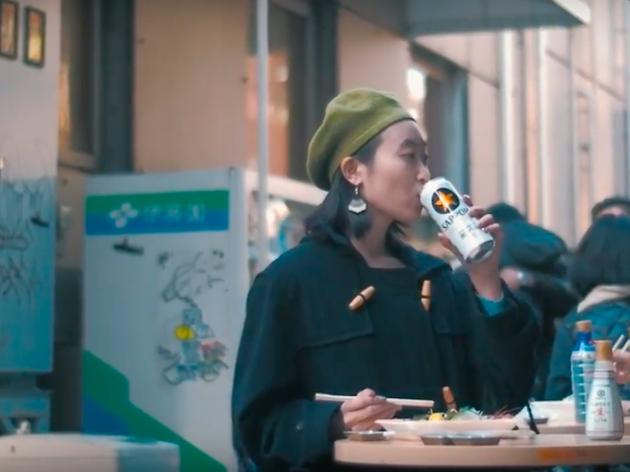 Essential activity: Togoshi-Ginza
At 1.3km, Togoshi Ginza is the longest shopping street in Tokyo. Lined with eateries, cafés and bakeries, it's an ideal spot for bar-hopping – as demonstrated in this video clip here. Take after our protagonist and snack on karaage (fried chicken), Chinese dumplings, sashimi and more, all while sipping on a cold beer.