May 2019 events in Tokyo
Plan your May in Tokyo with our events calendar of the best things to do, including Golden Week fun, outdoor festivals and hot gigs
May in Tokyo is always packed with unmissable festivals, parties and other open-air fun, beginning with the latter half of the Golden Week holiday and continuing with local classics like the 700-year-old Sanja Matsuri, Tokyo Port Festival and the quirky Kurayami Matsuri out in Fuchu. May is also when beer gardens all across town open for the season, while highlights like Yokohama's Greenroom kick off the music festival season. Make sure you don't miss out with our guide to all the best events going on in Tokyo this May.
Free events in May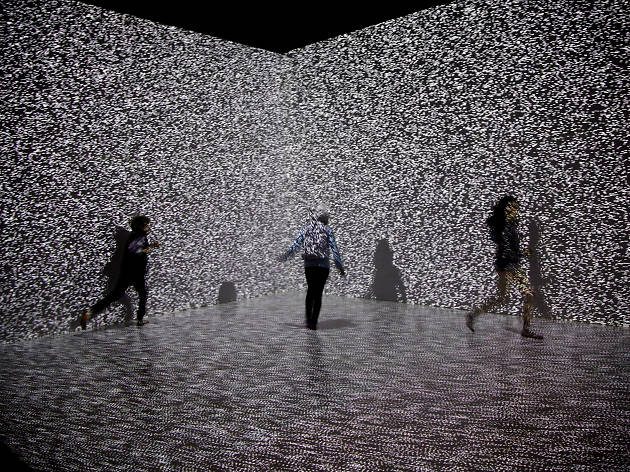 Art, Digital and interactive
NTT InterCommunication Center, Hatsudai
The Intercommunication Center has been hosting these annual, almost year-long media art exhibitions since 2006, and they are so on point that they sometimes end up eclipsing the cultural facility's other concurrent exhibitions. The latest Open Space show, titled 'Alternative Views', takes a look at how our ideas and perceptions of the world are influenced by the alternative world views propagating through media and technology. Expect artworks and contributions from leading tech-minded artists including Toshio Iwai, Hiroaki Umeda, JODI and Gregory Barsamian. The exhibition puts a big emphasis on interactivity and hands-on installations so that even kids are able to appreciate the works on show.