May 2019 events in Tokyo
Plan your May in Tokyo with our events calendar of the best things to do, including Golden Week fun, outdoor festivals and hot gigs
May in Tokyo is always packed with unmissable festivals, parties and other open-air fun, beginning with the latter half of the Golden Week holiday and continuing with local classics like the 700-year-old Sanja Matsuri, Tokyo Port Festival and the quirky Kurayami Matsuri out in Fuchu. May is also when beer gardens all across town open for the season, while highlights like Yokohama's Greenroom kick off the music festival season. Make sure you don't miss out with our guide to all the best events going on in Tokyo this May.
Free events in May
A popular shopping mall in the city centre, Tokyo Midtown will be hosting a series of activities fit for the entire family. Everyone can enjoy activities such as outdoor yoga in the mall's grassy central plaza, a tree and bird watching tour in its leafy vicinity, and paper craft workshops. More than 50 designers and 100 artists are also bringing their best works for various exhibitions. For instance, kids can walk through a colourful 25-meter-long tunnel; this will surely be an unforgettable experience for the little ones.
The Laos Festival used to be one of the less popular of Yoyogi Park's many colourful celebrations taking place during spring and summer, but it's certainly grown in popularity in recent years. Still, the relative lack of crowds (especially compared to the Thai festival), the relaxed atmosphere and an attractive array of food stands and handicraft stalls make it one of the more pleasant ones. Visitors can also expect a variety of stage appearances by both Laotian and Japanese performers – from traditional dancers to rock stars.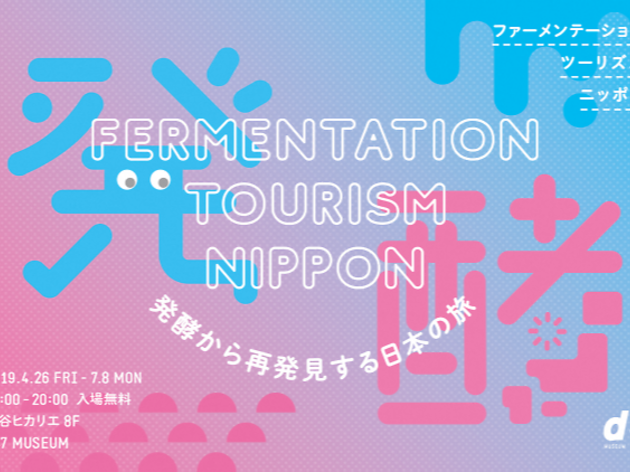 Fermentation is a process that is almost indispensable to Japanese food. Sake, miso, soy sauce and natto cannot exist without fermentation. But there are also many other fermentation techniques and practices from around the country that are little known outside their native regions. This exhibition at the d47 Museum attempts to features the various local fermented specialties in a group show. Curated by fermentation experts, the local food found at the exhibition are also available for sale. The adjacent restaurant, on the other hand, will also serve fermented food and sake.