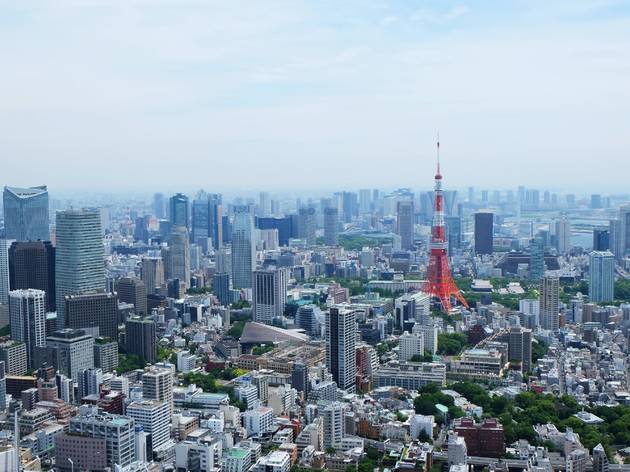 1/6
Photo: Daryan Shamkhali/Unsplash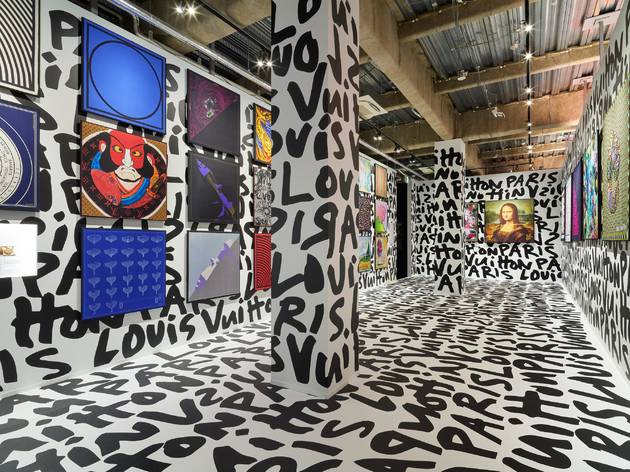 2/6
Photo: Louis Vuitton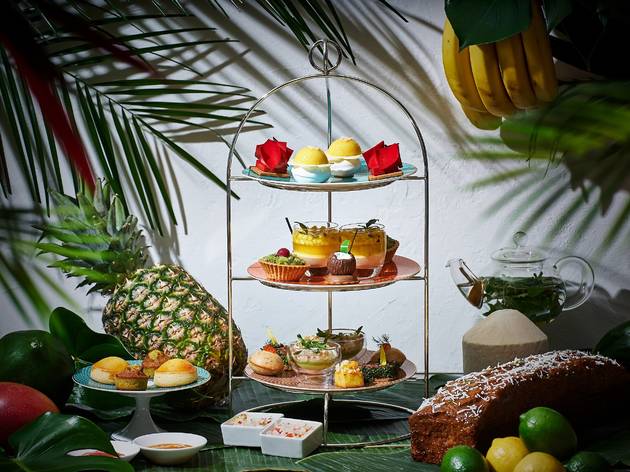 3/6
Photo: Mandarin Oriental
Afternoon tea at the Mandarin Oriental Tokyo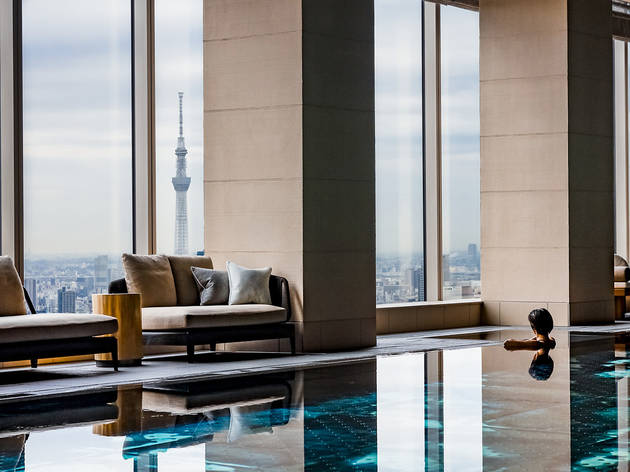 4/6
Photo: Four Seasons Hotel Tokyo at Otemachi
The indoor pool at Four Seasons Hotel Tokyo at Otemachi overlooks the Tokyo Skytree
5/6
©︎2021 Takashi Murakami/Kaikai Kiki Co., Ltd. All Rights Reserved.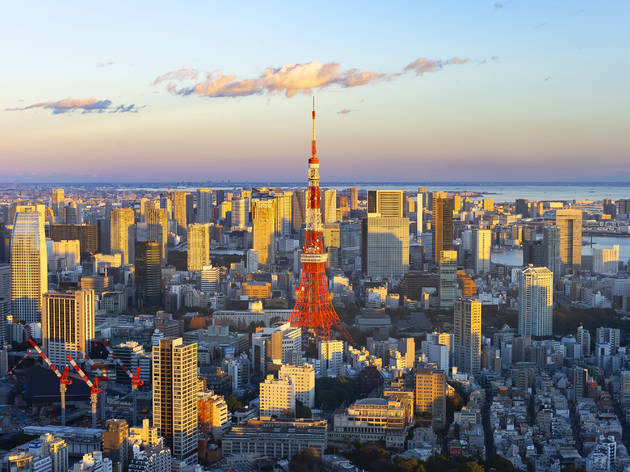 6/6
Photo: Coji Coji AC/Photo AC
How to spend Golden Week in Tokyo this year
Golden Week 2021 in Tokyo will look very different due to the state of emergency. Here's what to expect
In Tokyo, Golden Week usually offers a bonanza of great things to do. However, for the second year in a row, the Golden Week holidays will look very different in 2021. Things will be much more subdued and most of us will be spending more time at home. Luckily, not everything is shut down in the city – most restaurants are still open till 8pm and select events will still be running, albeit with reduced hours.
The Covid-19 situation in Tokyo is volatile at the moment, with the city now under a new state of emergency, so it's more important than ever to plan your holidays carefully. Tokyoites have been asked to avoid nonessential outings as much as possible. If you are going out, be sure to check venue and event websites for the latest updates, and keep an eye on the latest government safety information, too.
RECOMMENDED: Prefer to stay in? Here are the best Japanese shows with English subtitles on Netflix
Venue and store closures
With new restrictions imposed on Tokyo and three other prefectures during Japan's third state of emergency, most attractions and public facilities including museums, art galleries and theme parks across the city are temporarily closed until May 11.
Department stores, major chains and shops are temporarily closed or reducing their opening hours to limit the spread of Covid-19. Stores will also continue to encourage social distancing and ask all customers to wear masks.
Things to do in Tokyo
Want a quick and easy staycation without leaving the city? From enjoying cool hotel pools to dining at top notch restaurants and bars, these luxury Tokyo hotels can be your home away from home, even just for a weekend. Many hotels are currently offering great deals, so you can live it up without skipping town.
The old English tradition of afternoon tea is alive and well in Tokyo, where city hotels are constantly trying to outdo each other with ever more luxurious servings. What's more, these indulgent tea sets often come with a Japanese twist, so you can expect an extensive selection with creative cakes, scones, small sandwiches and more, all featuring the ingredient of the season.
Shopping is definitely an exciting experience, especially when it doesn't bore a hole in your wallet. For that, all you need to do is make an easy day trip out to these outlet malls and discount stores near Tokyo – namely in Chiba, Saitama and Kanagawa.
These events are still on
Whether you're a fan of high fashion or modern art, this free exhibition in front of Harajuku Station is worth a visit. Dive into the history of Louis Vuitton and see rare designs and collaborations from the company's more than 160-year history.
Marvel at a range of unique, custom-made trunks featuring the classic LV monogram design, plus bags, scarves and accessories designed by famous Japanese artists including Yayoi Kusuma and Takashi Murakami. Most items you'll see here are either one-of-a-kind or limited edition pieces that aren't usually available in stores, so this is your best chance to see them in person.
Staying in for the holidays?