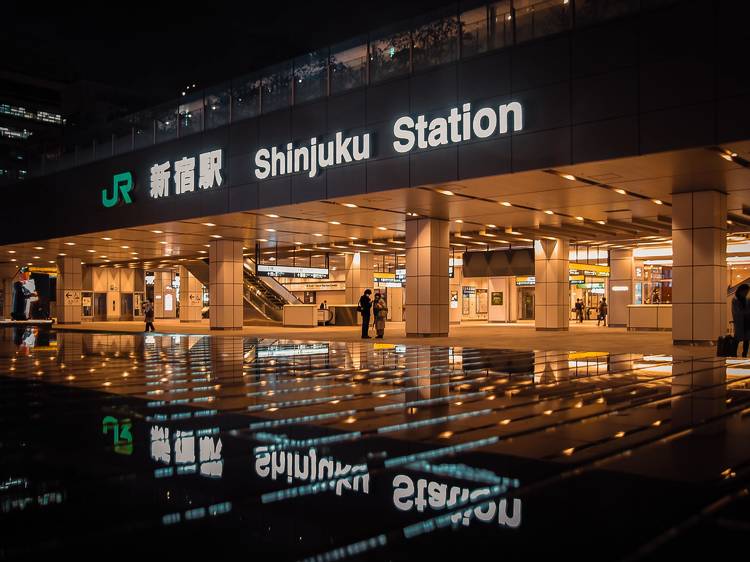 Photo: Pema Lama/Unsplash
Shinjuku Station
With approximately 3.5 million people passing through it on a daily basis, Shinjuku Station holds the Guinness World Record for being the world's busiest train station. But it's not just the crowds that make this place so hectic – with 12 different train lines operated by five separate railway companies, the enormous station is a convoluted web of shopping arcades, winding passageways and 36 platforms (crikey).
So the good news is that the station is actually getting a major renovation to make it easier to navigate… The bad news is, the project won't be complete until 2046, which seems like light years away.
There are over 200 exits in Shinjuku Station, but you only need to know three: South Exit, Central West Exit and the Central East Exit. The Central East Exit will lead you to Shinjuku Sanchome, where you'll find Kabukicho and Golden Gai.
The Central West Exit is where you can transfer from the JR Lines to the Keio or Odakyu Lines. It's also the exit that will lead you to the nostalgic streets of Omoide Yokocho. The South Exit, on the other hand, is where you should make a beeline for if you're heading towards Nishi-Shinjuku or Shinjuku Gyoen.