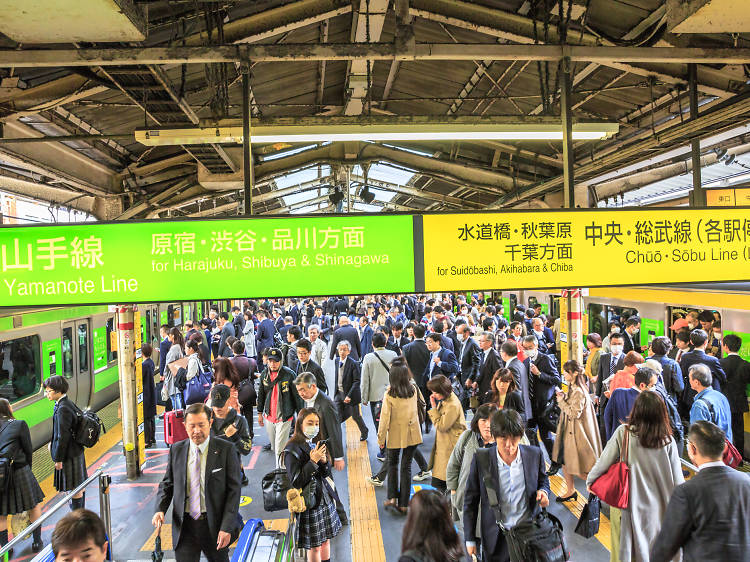 Photo: Bennymarty / Dreamstime
Avoid these congested train lines during rush hour
The Tozai line stands as one of the most congested lines on the Tokyo Metro with over 76,000 passengers riding the trains during peak hours (according to a 2018 survey by the Ministry of Land, Infrastructure, Transport and Tourism). The line runs from Nakano to Nishi-Funabashi and gets particularly crowded as passengers change trains at Iidabashi Station, Otemachi Station and Nakano Station.
As for the JR lines, those looking to head to the Ghibli Museum early should be wary of the JR Chuo-Sobu line which operates from Tokyo Station to Mitaka Station and stops at Kichijoji Station on the way. The line passes through some of Tokyo's busiest stations including Shinjuku Station and Akihabara Station.
The green JR Yamanote line goes full circle around Tokyo and hits some of the capital's most popular neighborhoods including Shibuya, Harajuku and Shinjuku. The line can get particularly crowded around these shopping districts on weekend afternoons, but not as badly as the weeknight rush, when office workers head home for the day. Try to avoid the Yamanote line between 5.45pm and 7pm on weeknights.