Heads up! We're working hard to be accurate – but these are unusual times, so please always check before heading out.
How to navigate Tokyo trains during rush hour – and avoid the crowd
Beat the peak hour rush with our tips on which Tokyo train lines and stations to avoid
Tokyo railways are notorious for their sardine-packed carriages, but for a short period, train stations were emptier they'd been in a long time while the national state of emergency was in place. Now that the emergency has been lifted, it looks like crowded trains are making a comeback, where it will be harder to observe the two-metre safe distance.
Travelling during a pandemic isn't ideal, but sooner or later you might find that the metro is your most feasible option for getting around. As a general rule, you want to steer clear of taking trains between 7am and 9am, which is when the majority of Tokyo commuters travel to work, but if you need to get somewhere during rush hour, here are the lines to avoid.
RECOMMENDED: How to go out safely in Tokyo, plus social distancing rules explained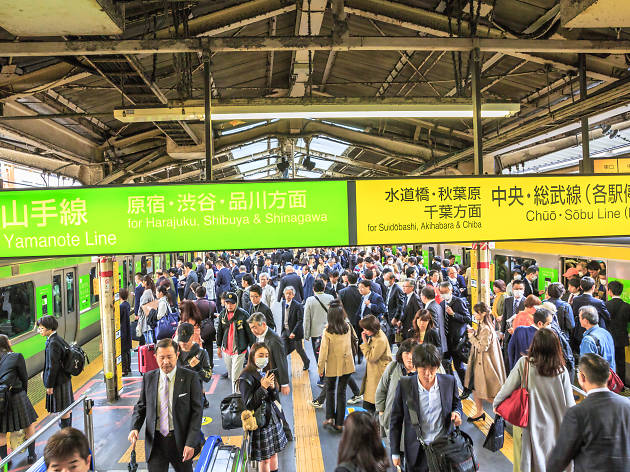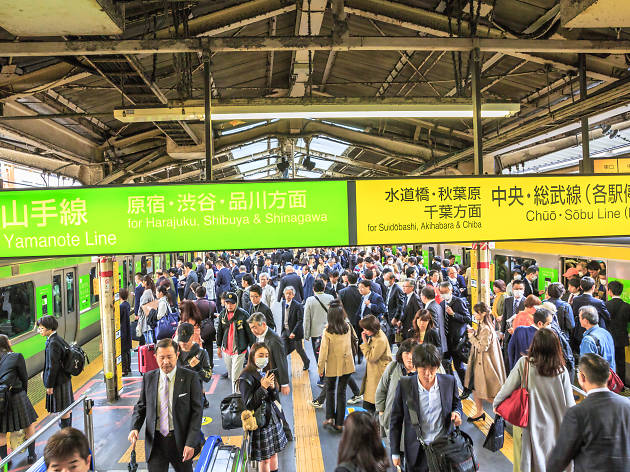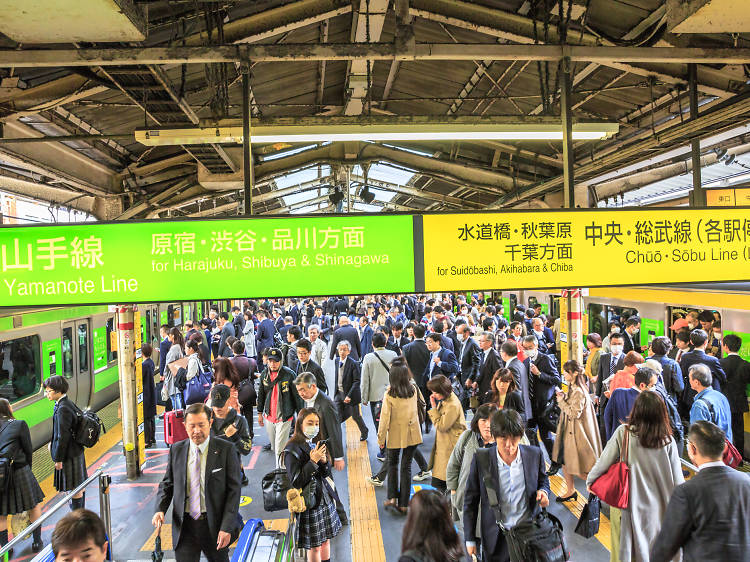 Photo: Bennymarty / Dreamstime
Avoid these congested train lines during rush hour
The Tozai line stands as one of the most congested lines on the Tokyo Metro with over 76,000 passengers riding the trains during peak hours (according to a 2018 survey by the Ministry of Land, Infrastructure, Transport and Tourism). The line runs from Nakano to Nishi-Funabashi and gets particularly crowded as passengers change trains at Iidabashi Station, Otemachi Station and Nakano Station.
As for the JR lines, those looking to head to the Ghibli Museum early should be wary of the JR Chuo-Sobu line which operates from Tokyo Station to Mitaka Station and stops at Kichijoji Station on the way. The line passes through some of Tokyo's busiest stations including Shinjuku Station and Akihabara Station.
The green JR Yamanote line goes full circle around Tokyo and hits some of the capital's most popular neighborhoods including Shibuya, Harajuku and Shinjuku. The line can get particularly crowded around these shopping districts on weekend afternoons, but not as badly as the weeknight rush, when office workers head home for the day. Try to avoid the Yamanote line between 5.45pm and 7pm on weeknights.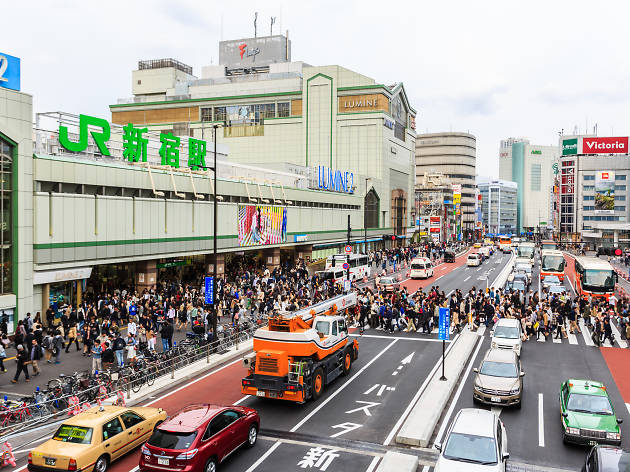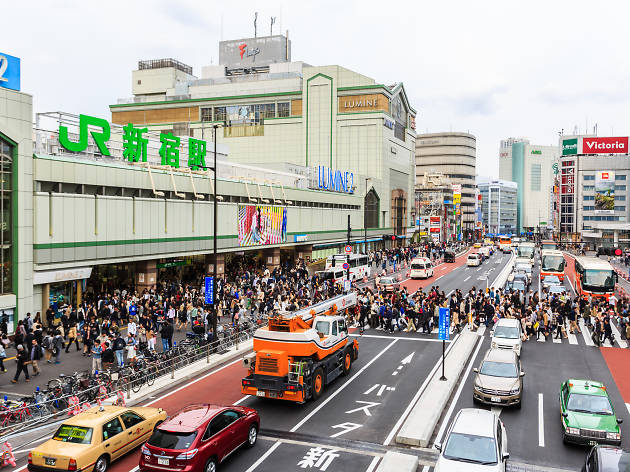 Photo: Amnachphoto / Dreamstime
Use nearby, alternative stations to avoid the crowds
Trains aren't the only thing that can get packed during peak hours – stations where commuters regularly change from one busy line to another can be just as overwhelming. While Tokyo's stations are some of the most efficient and punctual in the world, the busiest ones can leave you feeling stressed and disoriented as you try to navigate the masses of people. Fortunately, there are some alternatives you can take to avoid a mini meltdown in the middle of a rush.
Shinjuku currently holds the Guiness World Record for busiest train station. Even for locals, the experience at the station can be maddening – there are 12 train lines, 36 platforms and over 200 exits. Consider walking to nearby stations that are considerably less busy like Shinjuku-Nishiguchi Station to take the Oedo line, or Shinjuku-Sanchome for the Marunouchi line, the Shinjuku line or the Fukutoshin line to keep your hair from turning prematurely grey.
Tokyo Station can be equally fraught with commuters and travellers passing through the business district. If you're not taking a shinkansen, try looking for routes that pass through Nihonbashi or Kyobashi stations instead, both of which are an easy walk from Tokyo Station.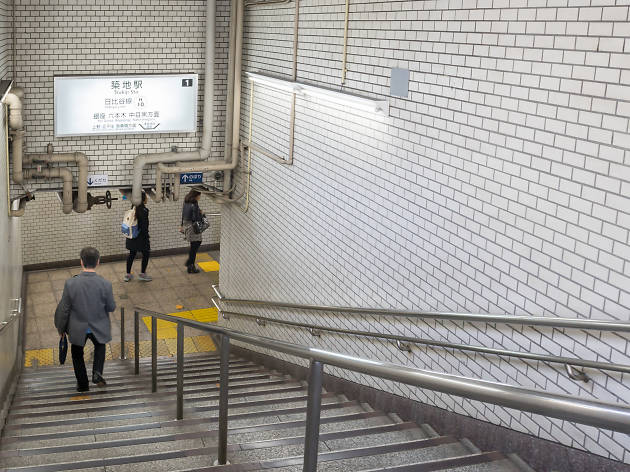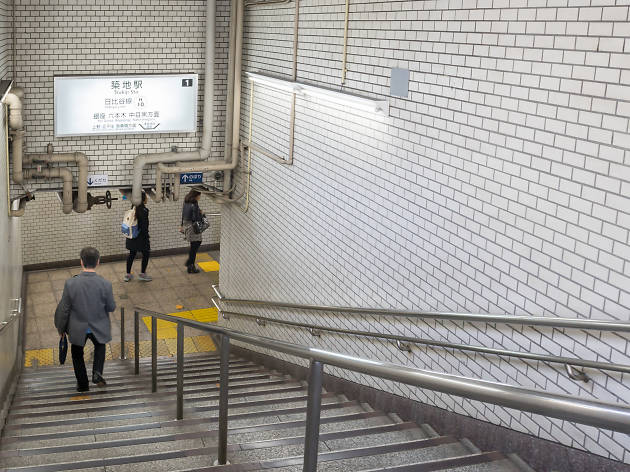 Photo: Suradeach Seatang / Dreamstime
Some stations are within walking distance of each other
Another option to get to where you want to go is to simply travel on foot. Plenty of Tokyo's biggest attractions are within walking distance of each other. Getting some exercise, plus a scenic tour of the neighbourhood, is way better than being squashed on a train for a stop or two.
As fond as we are of Shibuya Station, the size of the station in comparison to the number of people who pass through it make Shibuya one of the most bustling stations in the city. The neighbouring districts of Aoyama and Harajuku are both a 15-minute walk away from Shibuya. If you're hoping to see the famous scramble crossing in the early hours, consider getting off at Aoyama Station or Meiji-jingumae Station in Harajuku and taking the 15-minute walk to Shibuya for a calmer start to the day.
On the east side of Tokyo, consider getting off at Tsukiji Station for a leisurely 15-minute walk to reach the shopping district of Ginza, or Suehirocho Station to walk to Akihabara within seven minutes.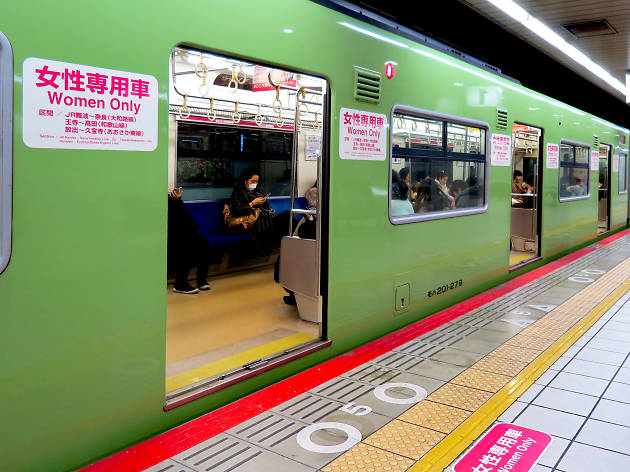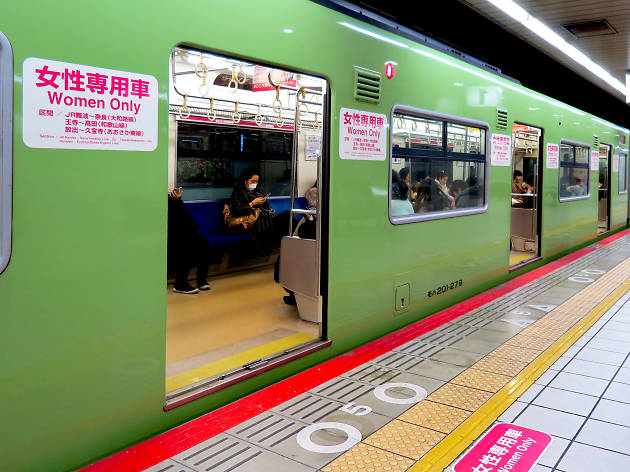 Photo: Patrick Wallace / Dreamstime
Find a less crowded carriage
At peak times, trains can be as hard to get off as they are to board. Sometimes trains become especially congested when delayed for even two minutes, so it may be worth waiting on the platform for a couple of trains to pass and find one that has more wiggle room.
To prevent sexual harassment incidents on trains, there are carriages reserved for women during morning rush hour on weekdays from 7.10am on Tokyo Metro and from 7.30am on JR. Men can ride in these carriages after 9.30am on weekdays. So if you're a woman and it's rush hour, look out for these carriages at the front or rear end of the trains which are typically less crowded.
If you do find yourself on a relatively busy carriage, it's recommended that you hug your bag to your chest or strap your backpack to your front to make room for other passengers around you. This is a common courtesy and part of Japanese train etiquette, but it will also save you from having to yank your bag through the crush of people on the train and risk breaking the things in it.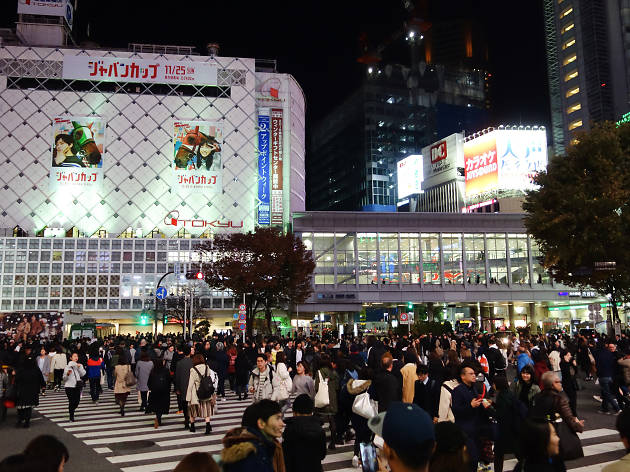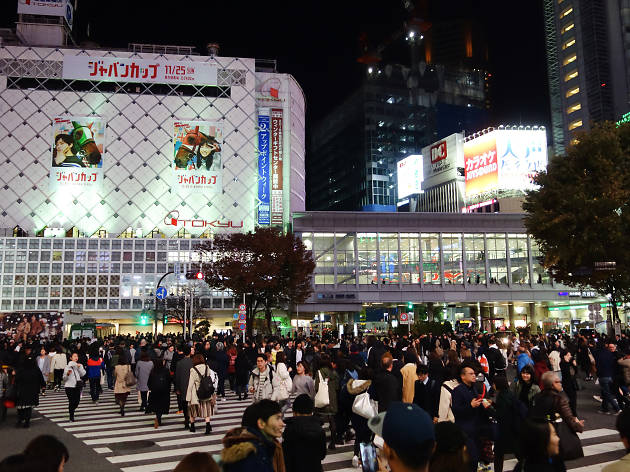 Photo: Alarico / Dreamstime
Apart from the morning and evening rushes as Tokyoites head to and from work, a third wave of traffic usually hits trains just before they stop running. You won't need to worry if you're travelling from quieter Tokyo neighbourhoods, but the stations of nightlife districts such as Roppongi, Shinjuku and Shibuya will spike in activity close to midnight as people who stayed out late make a mad dash for the last train so they're not stranded in the city.
If you don't plan on spending the whole night out and would rather beat the last rush, get to the station half an hour before your last train departs.
Tokyo is reopening in three stages