Public cats of Tokyo: Glasses Workshop Rozy, Nishi-Ogikubo
Hena acts like a dog in a spectacle shop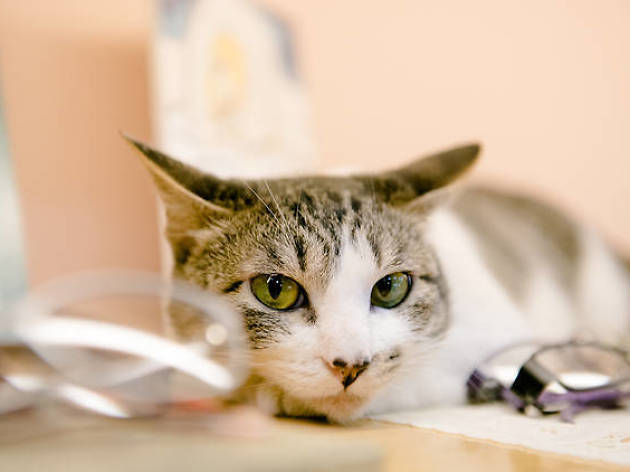 Another month, another cat. The second stop in our 'Public cat' series is Nishi-Ogikubo spectacle shop Glasses Workshop Rozy, where the cute and cuddly but ever so business-minded Hena rules with an iron paw. Commuting all the way from Kawagoe with the store-owning family every day, she draws in unsuspecting shoppers with a perfectly deceitful air of shyness.
Luckily for us humans, Hena has one weakness – for some reason, she loves to fetch. Just watch the owner throw something into the distance and the cat will come racing back begging for another round, just like, well, a dog. She also gets really excited by rustling sounds.
Hena hiding from the camera
Whenever Hena's not doing cat (or dog) stuff, she puts in hours alongside the rest of the store staff, seducing customers to linger and check out the spectacle selection, but has also been known to doze off right in the middle of a promising deal. For all we know, that could just be another sales trick...
Making her way through the selection
Taking a nap during her shift
When visiting Rozy, make sure to check out the basement space, where a glasses workshop awaits. Consider sitting down, choosing your favourite materials and putting together your ideal pair of specs – all under the watchful eyes of Hena, of course.
Relaxing on a chair
Photos by Kisa Toyoshima
Hena (female)

Daily work schedule:

10am-8pm daily (naps included)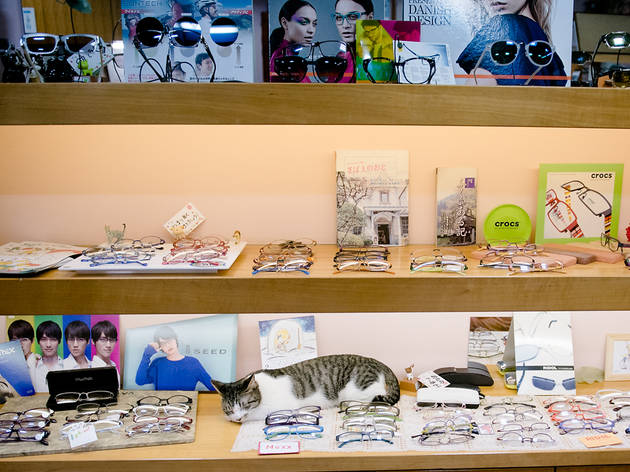 Glasses Workshop Rozy

Found just a few steps from Nishi-Ogikubo Station's north exit, Rozy functions both as a spectacle shop and a workshop where you can create your very own, unique pair of specs. Glasses-making classes are held on a regular basis, helping you to pick out materials, attach the pieces to each other and adjust the lenses...
Check out the previous public cat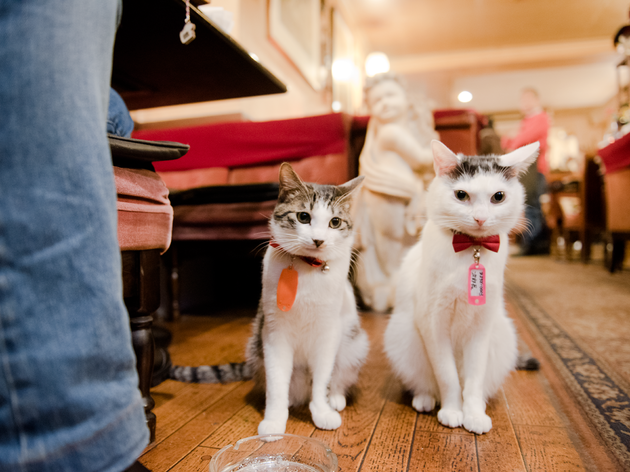 Jirocho and Ishimatsu, a deceptively demure duo at a retro coffeeshop