5 things to do at the new Moominvalley Park in Saitama
Love Moomin? Now you can meet the adorable Finnish troll family in a brand new theme park near Tokyo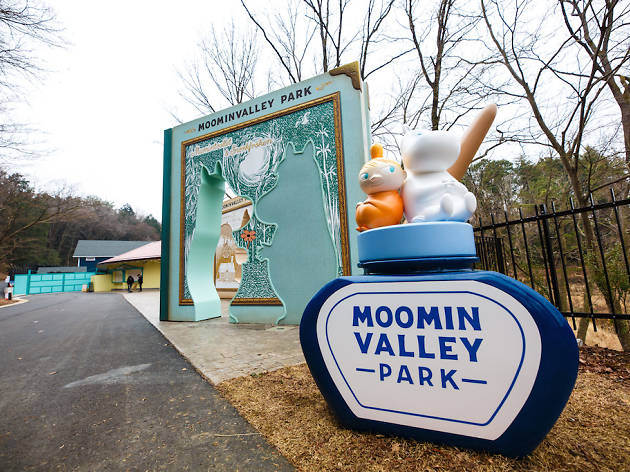 1/4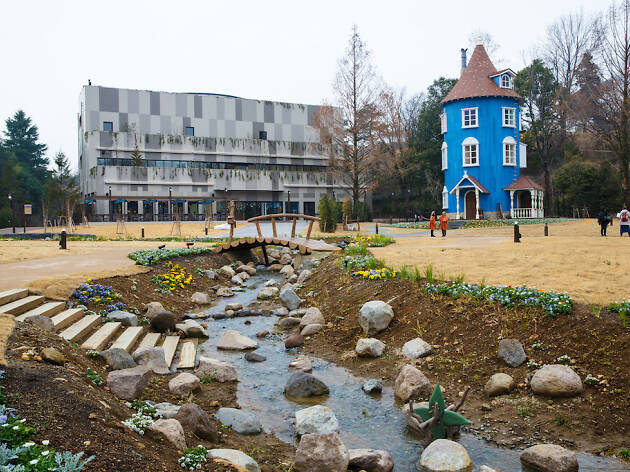 2/4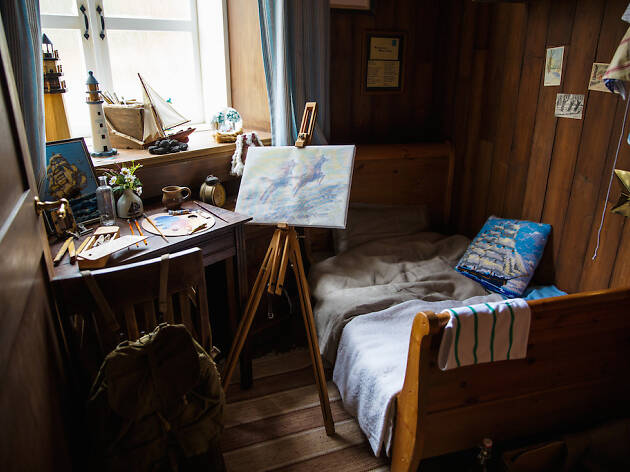 3/4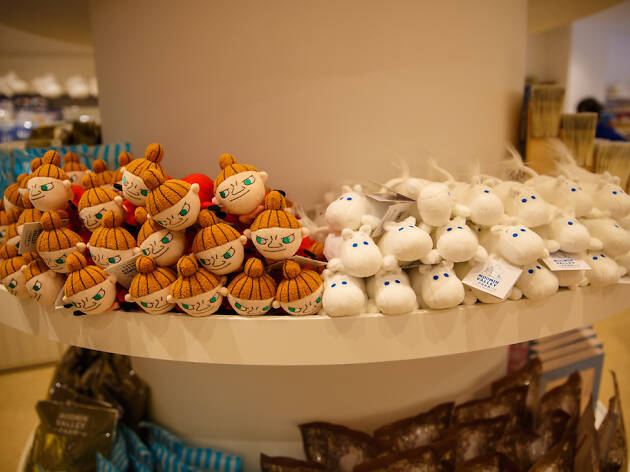 4/4
Created by Finnish-Swedish writer and artist Tove Jansson, the immensely popular Moomins are a family of white, roundish trolls with large snouts. They live an adventurous life in harmony with nature, at an idyllic place called Moominvalley. The good news is, this fairy tale land has been recreated as an amusement park in the city of Hanno in Saitama prefecture, near Tokyo – and it's opening this Saturday March 16.
The site, which also features the Nordic-themed attraction Metsä Village, is the perfect spot for Moominvalley Park as it's surrounded by lush green nature. It's the first Moomin theme park in the country, complete with a Moomin theatre, play zones for both adults and kids, and even hiking trails around Lake Miyazawa. Located about 90 minutes from Tokyo Station, it makes for a fun day trip for the entire family – and here's what you can expect.
1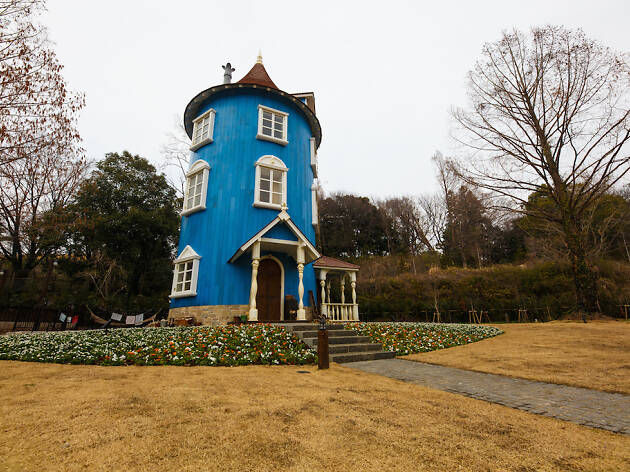 Go find the golden tail at Moomin Mansion
Do you like to treasure hunt? Then you'll love looking out for Moomin's golden tail. To the uninitiated, the golden tail was chronicled in the comic 'Moomin and the Golden Tail' whereby a magic potion changed our hero's tail into solid gold. In the Blue Mansion, its many rooms showcase the daily life of the Moomin characters. Watch out for the hidden golden tails while you're there.
2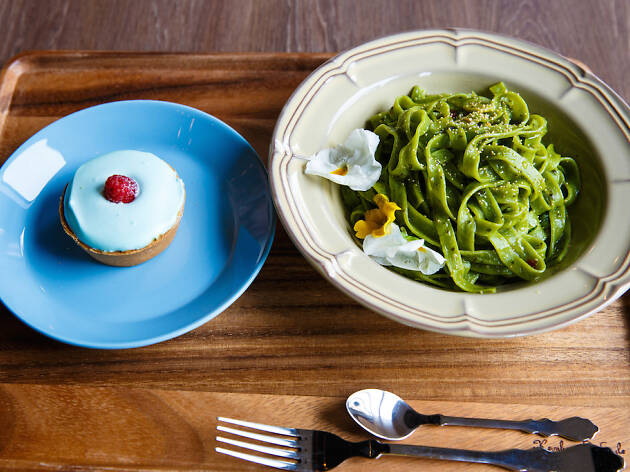 Feeling hungry after searching for the golden tails? Drop by the restaurant in the three-storey exhibition facility Kokemus. Here you can enjoy a variety of dishes inspired by Moomin. We recommend the Green Hat Pasta and Jakob's Flying Stew.
3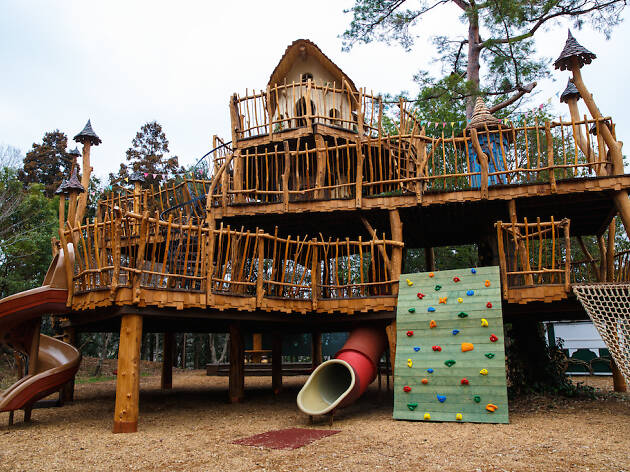 Run through Hemulen's amusement park for kids
Once you're done with lunch, let's go climb the mountain to help with digestion. The amusement zone at the top of Mt Osabishi is based on the story of Hemulen, a character who appears in 'Friend of Moominvalley'. In a particularly heart-warming episode, the story recounts how Hemulen rebuilt an amusement park after it was washed away by heavy rain.
4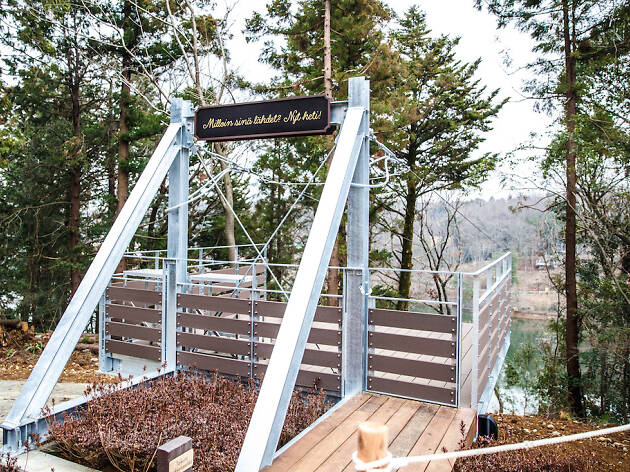 Zip-line like Tarzan in the jungle
It's not just the kids who will be having a good time at Moominvalley. Adults will also get their adrenaline rush at the mountaintop, with a zip-line that carries visitors 400m across Mt ​​Osabishi. Conquer your fear of heights because you'll be treated to a breathtaking view of Lake Miyazawa.
5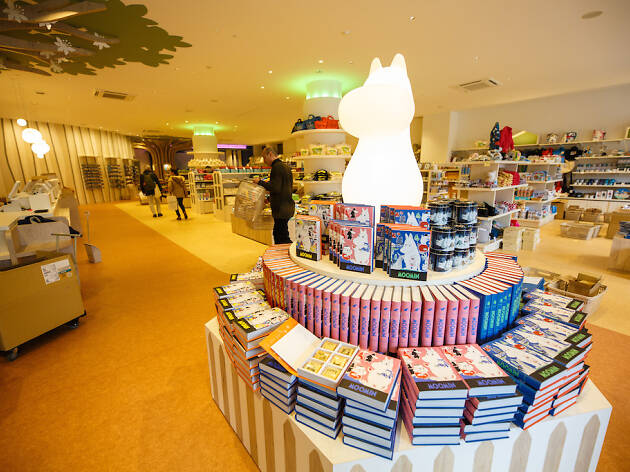 Shop the world's largest selection of Moomin souvenirs
Want to reminisce the great day you've had with Moomin? Take a piece of the Moomin world back home with you. The gift shop in Kokemus has the world's largest selection of Moomin merchandise, ranging from snacks to clothing and even cosmetics.
More things to do in Tokyo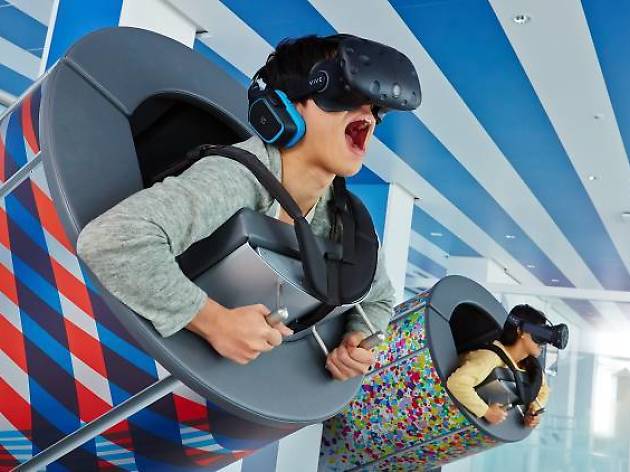 Top family-friendly events, festivals, restaurants, activities and fun things to do for children in the capital
Want to see Tokyo from the top? Visit these observation decks for the best views in the capital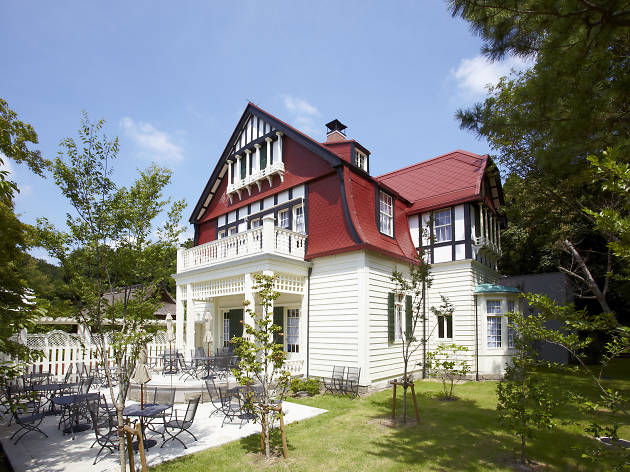 Tokyo's history museums are a good portal into the city's glorious past: walk into heritage buildings and discover how life was like back in the Edo period