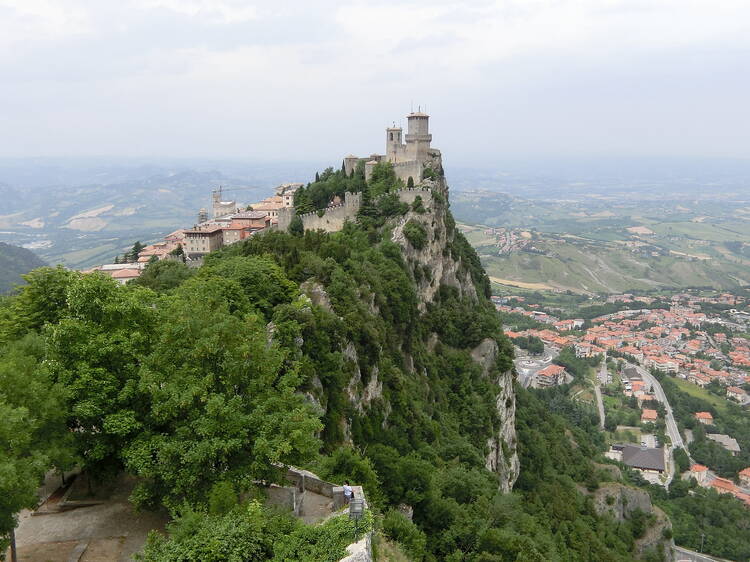 Guaita, the first fort of San Marino (Photo: ID:22289262/PhotoAC)
To start off, some of our readers might not be familiar with San Marino. Could you give us a quick introduction to your country?
San Marino was founded in the year 301, so it's an old country but still much younger than Japan. Our founder, Saint Marinus, was a Christian who escaped persecution by the Roman Empire. He gathered people who agreed with his ideas and philosophy to what would become San Marino, and founded a country based on these ideals.
The best thing about San Marino is that our people aren't greedy; we're a very small country, high up on a mountain, just large enough so that we can defend our borders ourselves. The people of San Marino have never been expansionist. Napoleon once even offered to expand our territory, but the people turned him down because they were satisfied with what they had.