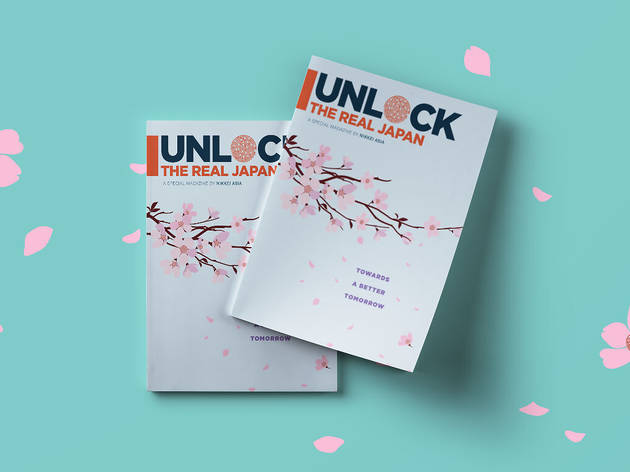 Unlock the Real Japan: third issue out now
See Japan's plan to become zero-carbon by 2050 and find out what's changed ten years after the 2011 Tohoku earthquake and tsunami
Produced in collaboration with Time Out Tokyo, the third issue of Nikkei Asia's special magazine Unlock the Real Japan is out now.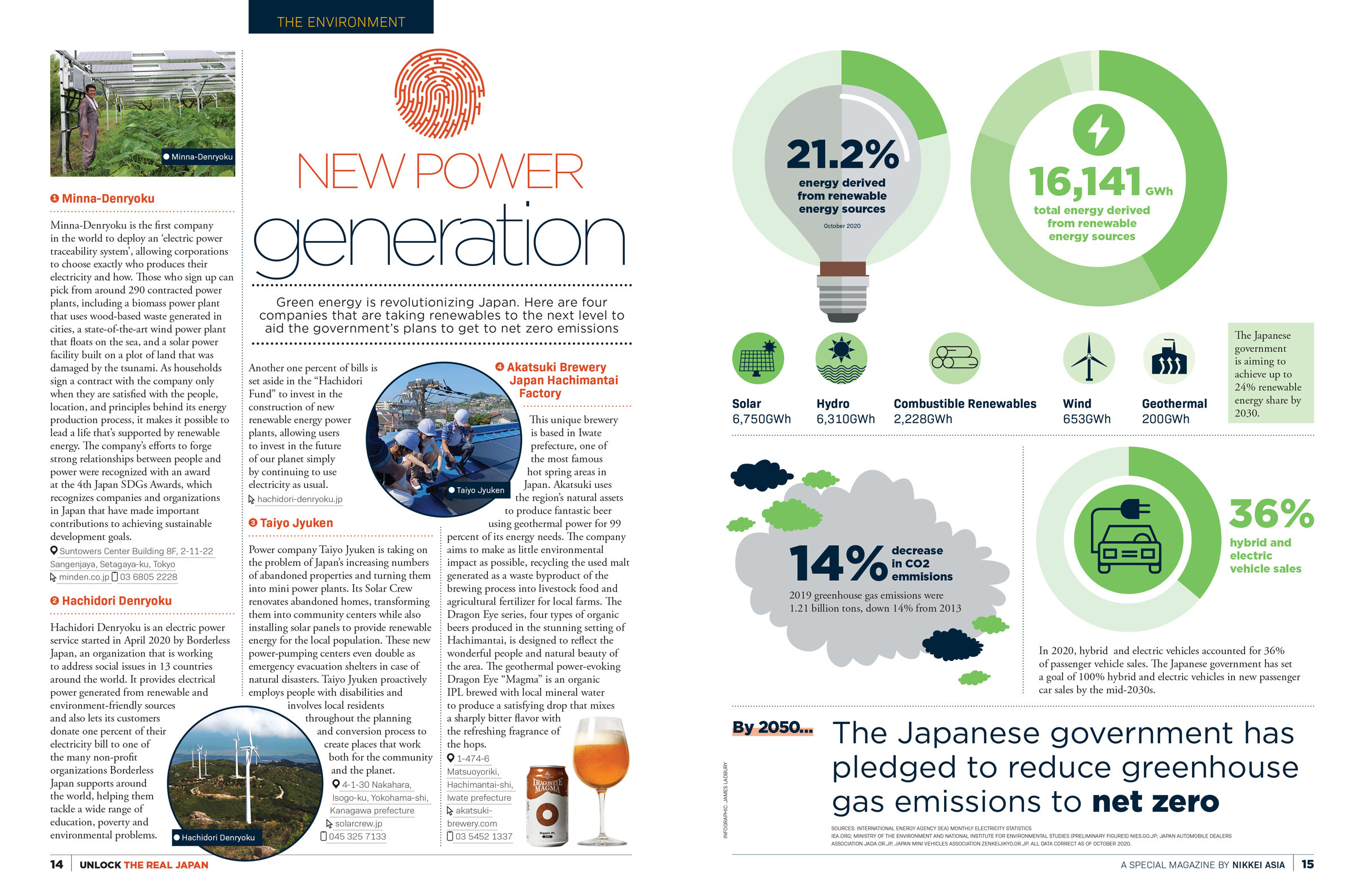 This issue explores how Japan is planning to become an emission-free country in the next three decades. Read about four pioneering green energy companies that support Japan's goal to reach carbon neutrality through cutting-edge sustainable initiatives. In an exclusive interview, Eiji Ohira, director general of the Fuel Cell and Hydrogen Group at the New Energy and Industrial Technology Development Organization (NEDO), talks about the prospects of hydrogen energy and how work at the Fukushima Hydrogen Energy Research Field could support Japan's path to a green future.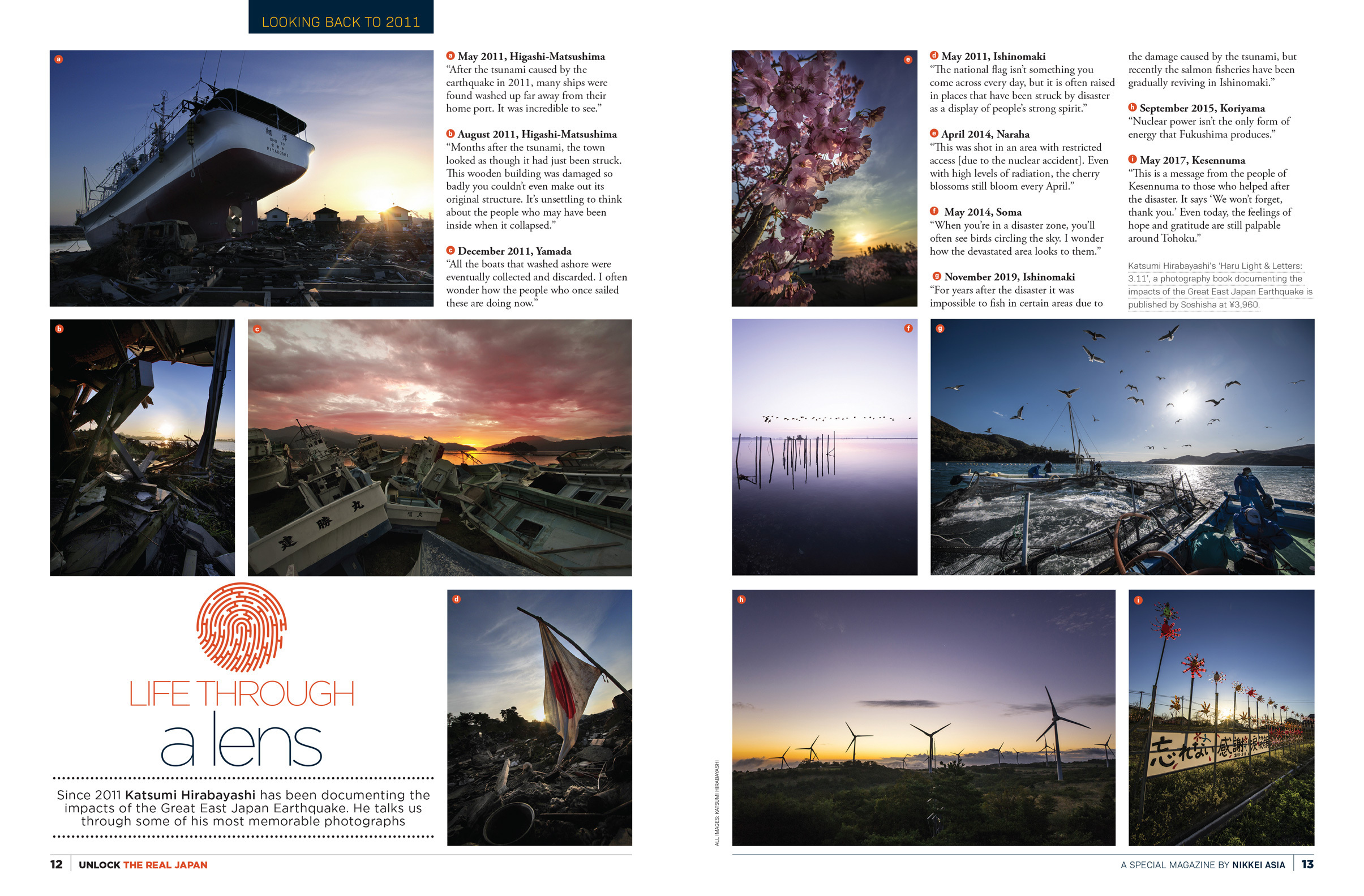 As 2021 marks a decade since the Great East Japan Earthquake in 2011, award-winning architect Manabu Chiba explains how he helped reconstruction efforts in badly affected areas. Meanwhile, photographer Katsumi Hirabayashi, who documented the impact of the disaster over the past ten years, shows us his most memorable photographs (pictured above). Don't miss the Tohoku area guide that shows you the best places in Japan's northeastern region.
With the approaching Olympic and Paralympic Games this summer, Hidekazu Kido, the Japan Sport Council's National Stadium Service Division Manager, tells us his plans to make the arena Covid-safe. The new issue also covers new technology, showcasing Japan's latest wellness tech innovations as well as virtual reality platforms that could change Japan's education system.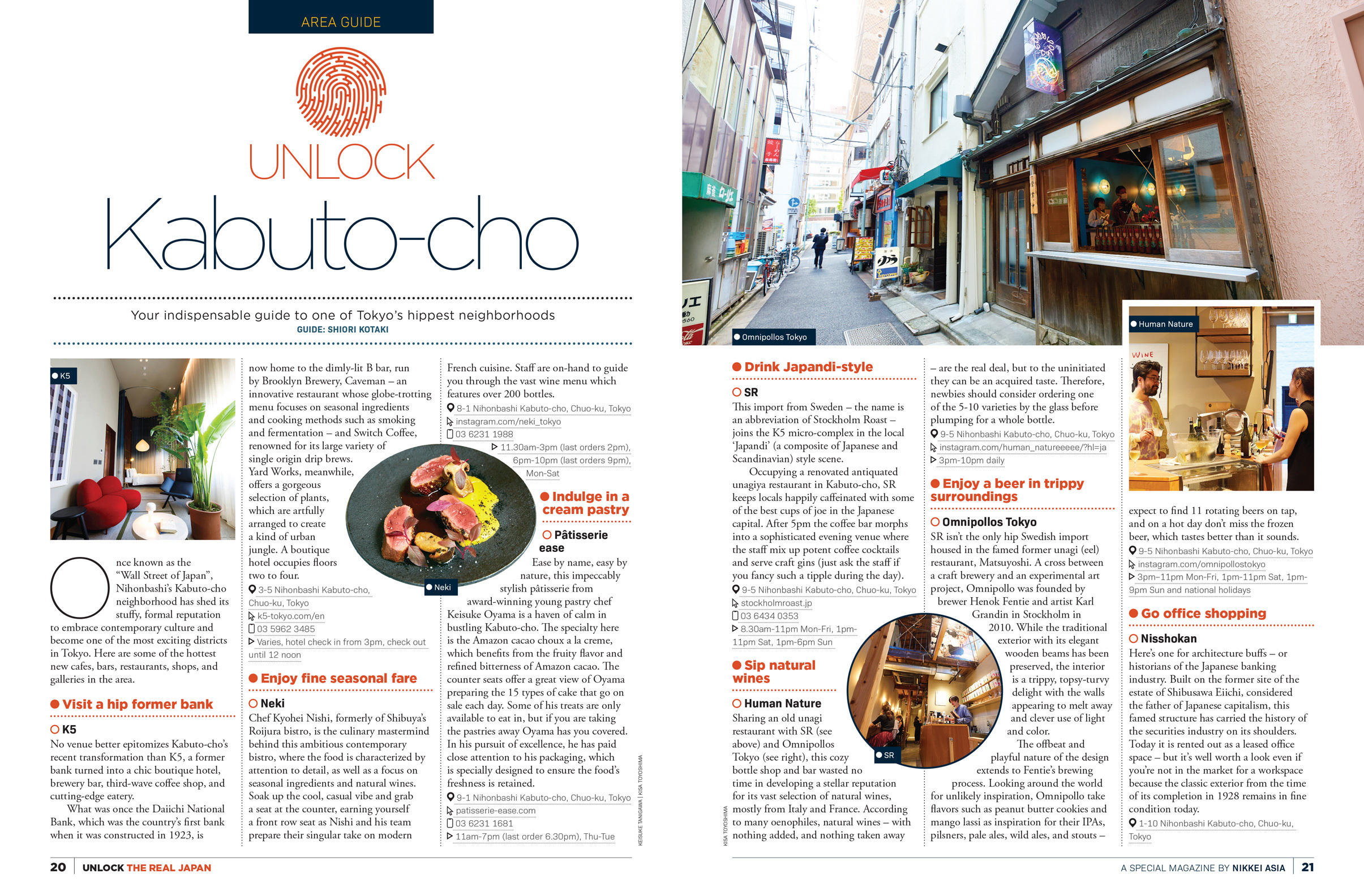 You'll find a guide to Kabutocho (pictured above), which was chosen as one of the world's 40 coolest neighbourhoods by Time Out readers around the globe. The former 'Wall Street of Japan' has transformed into a hip neighbourhood with art hotels and creative restaurants, all located in the Nihonbashi business district.
This issue was written and edited by Marcus Webb, editorial director of Original Inc (publisher of Time Out Tokyo) and editor of Delayed Gratification. Unlock the Real Japan is distributed for free at embassies and luxury hotels in Japan. If you can't find a physical copy, visit the official website for Unlock the Real Japan.
More things to do in Nihonbashi
This former financial district is reinventing itself with cool new craft beer bars, cafés, hotels and more