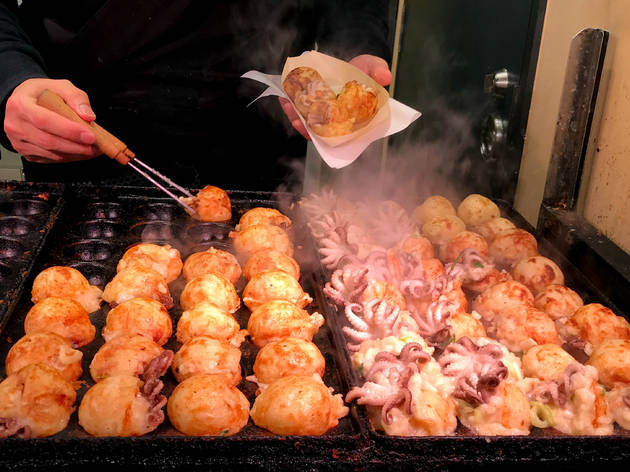 1/5
Photo: Ubonwan Utachkul/Dreamstime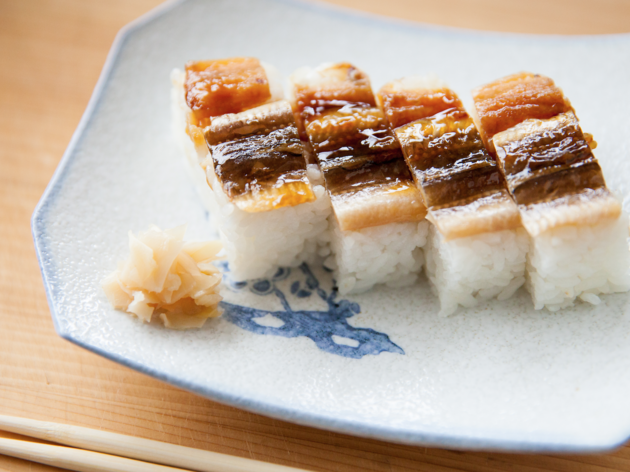 2/5
Photo: Sugisaku/Photo AC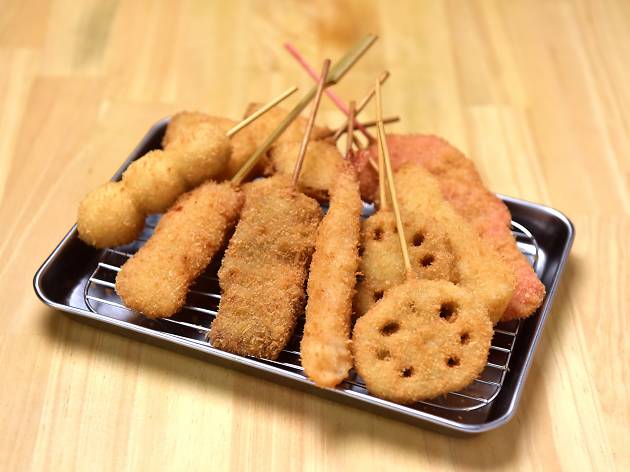 3/5
Photo: Keisuke Tanigawa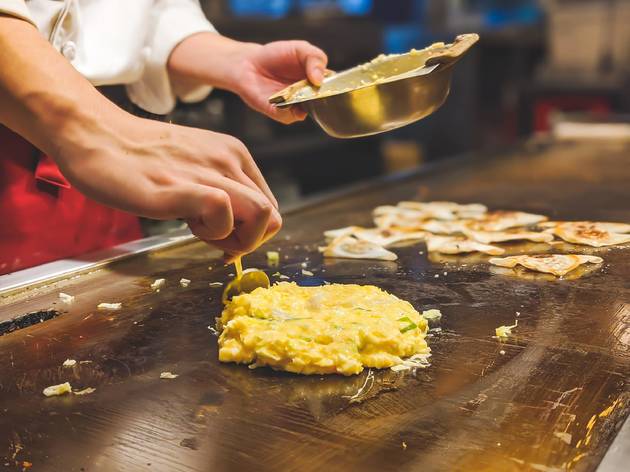 4/5
Photo: Daniel Hooper/Unsplash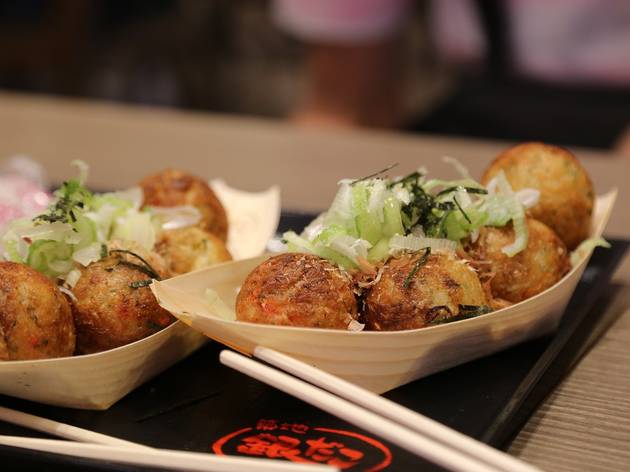 5/5
Photo: Nick Yet/Pixabay
10 things you must eat in Osaka
The birthplace of takoyaki and kitsune udon is also home to okonomiyaki, box sushi, fugu, squid crepes and more
Osaka's nickname, tenka no daidokoro (the nation's kitchen) came about when the city was Japan's main hub in the rice trade hundreds of years ago, but if anything, the name is even more apt today. The fresh ingredients used in Osaka dishes make them truly excellent: seafood comes from nearby Osaka Bay and the Seto Inland Sea, vegetables from surrounding farmlands. With such a tempting cuisine, it's no wonder that the other phrase associated with Osaka is kuidore, to bankrupt yourself spending money on food and drink.
Visiting Japan might be difficult right now, but when you next find yourself in Osaka, these are the ten food items and dishes you have to try.
RECOMMENDED: How to go out safely in Japan
Osaka in 10 dishes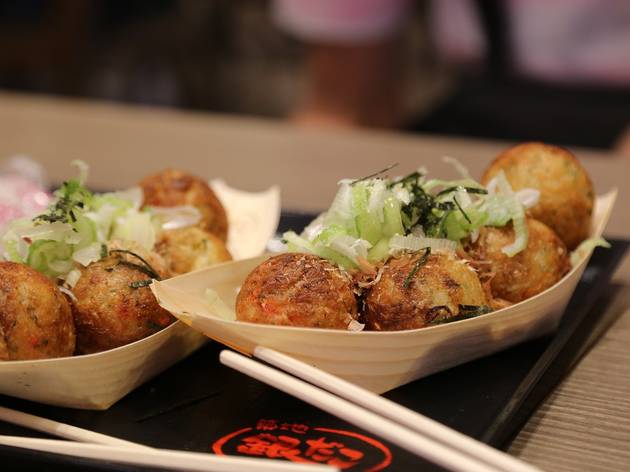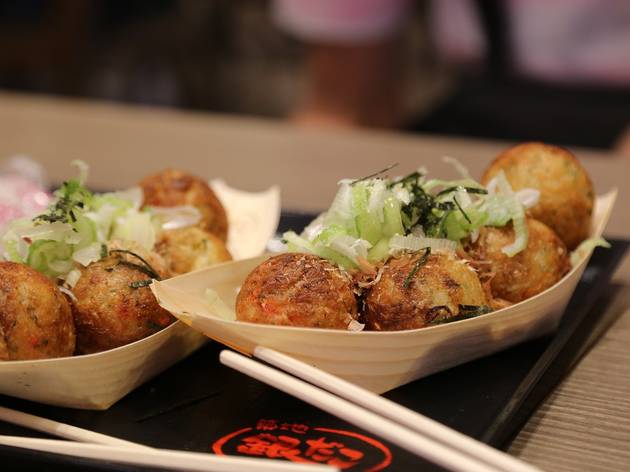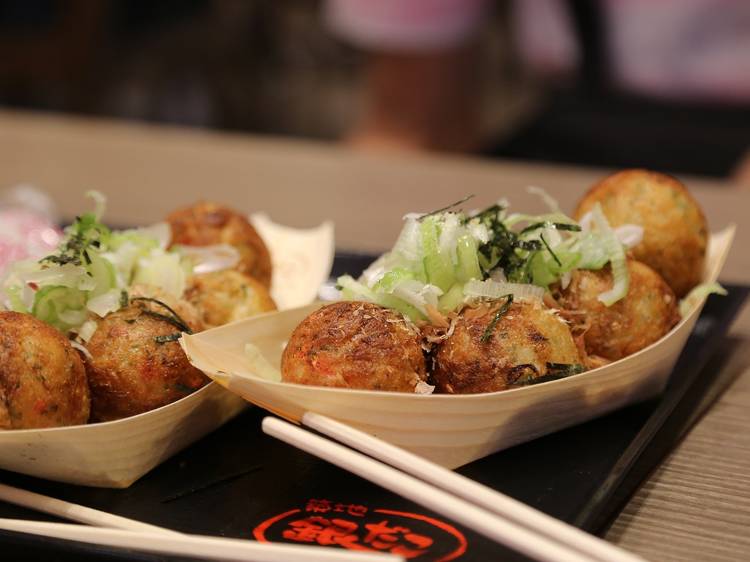 Photo: Nick Yet/Pixabay
Ubiquitous now throughout Japan and especially popular as a street food, takoyaki are thought to have originated in Osaka in the 1930s. These savoury balls around 3-5cm big, made with a flour-based batter and filled with pieces of octopus and pickled ginger.
Part of the fun of getting takoyaki is watching them get made: the vendor pours the batter into a special cast-iron mold and swizzles the balls around with a metal pick at rapid speed. Takoyaki are typically drenched in condiments like mayonnaise, Japanese barbecue-style sauce (a thicker, sweeter worcestershire sauce), bonito flakes and seaweed powder, and eaten while still searingly hot.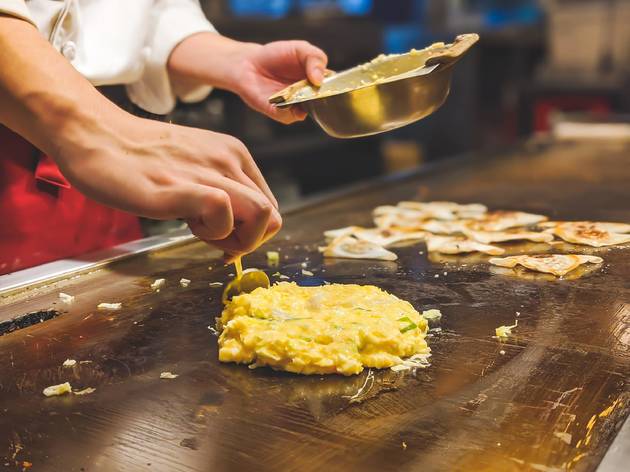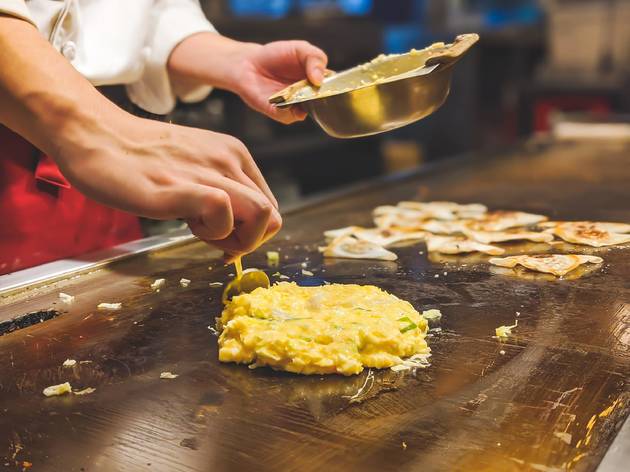 Photo: Daniel Hooper/Unsplash
Okonomiyaki (literally, 'cooked as you like it') is thought to have started out as a sweet crepe served at Buddhist ceremonies. Over the years, it evolved into a savoury dish somewhere between a pancake and frittata, and became popular during the war, when rice was scarce.
The bulk of okonomiyaki is shredded cabbage mixed with flour and dashi batter, and fried with meaty treats like squid and bacon. The addition of a lesser-known ingredient, grated sticky yam, makes the batter fluffier and lighter than it looks, and the seasonings – spring onions, kewpie mayo and Japanese barbecue-style sauce – pack an umami punch that is best paired with an ice-cold beer.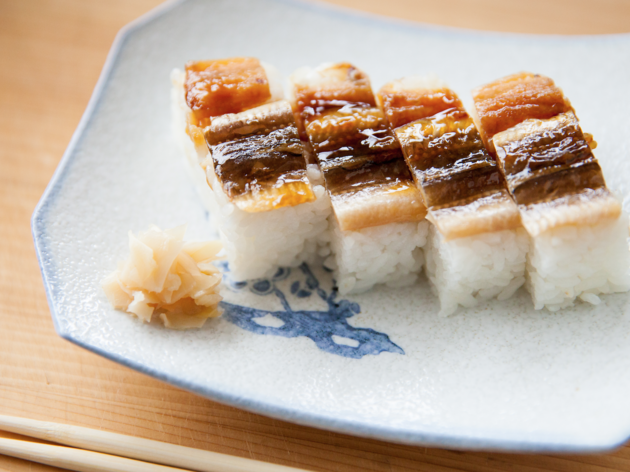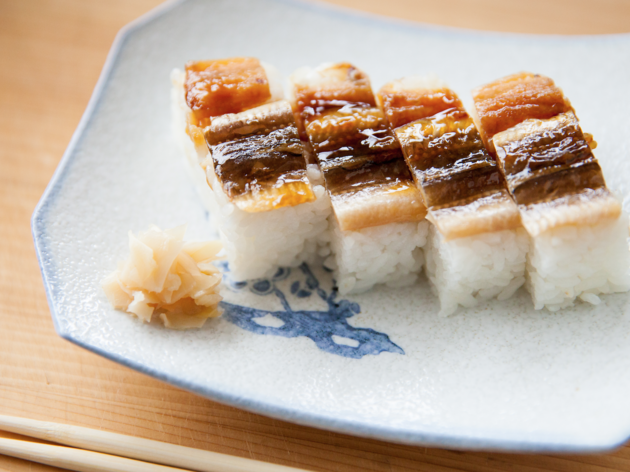 Photo: Sugisaku/Photo AC
Osaka-style sushi tends to be eclipsed by the more famous nigiri sushi of Tokyo – even in Osaka, oshi-zushi can be difficult to find. But it's worth seeking out; Osaka sushi dates back around 400 years, making it one of the oldest varieties of sushi still eaten today.
'Oshi-zushi' means 'pressed sushi' (it's also sometimes called hako-zushi or box sushi), and it's made by pressing vinegared rice and ingredients into a box-shaped mold. The toppings range from common fish, like mackerel and sardines, to more decorative, premium ingredients like prawns and sea bream. Where nigiri sushi is prepared quickly, oshi-zushi can take hours to prepare, giving the flavours of the fish and rice time to infuse.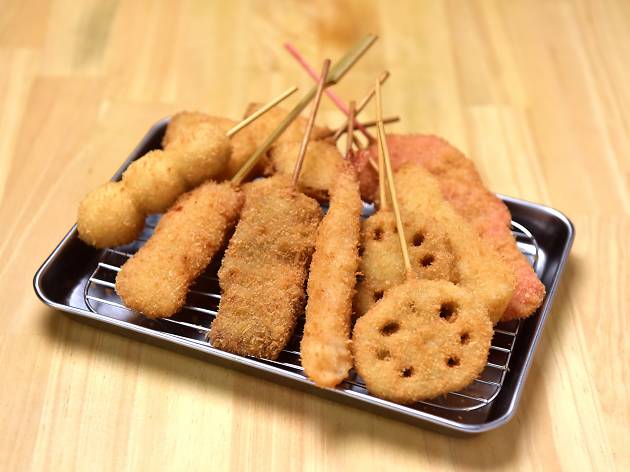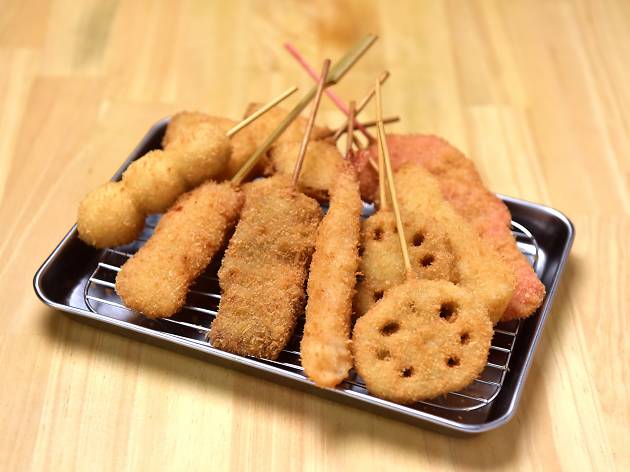 Photo: Keisuke Tanigawa
The definition of cheap and cheerful dining in Osaka might just be kushikatsu: skewers of vegetables, seafood and meat that are breaded and deep-fried until the shell is crisp and golden. The restaurants are often so casual they're standing room only, and hefty glasses of ice-cold beer and highballs are knocked back in the lively atmosphere.
Other notable features of kushikatsu dining include the all-you-can-eat pile of crunchy fresh cabbage that comes with your food, believed to aid digestion, and the barbecue-style sauce for dunking the skewers. Just remember the golden rule: no double-dipping! If we had to choose, we'd recommend trying prawn, lotus root, shiitake mushroom and pork belly kushikatsu.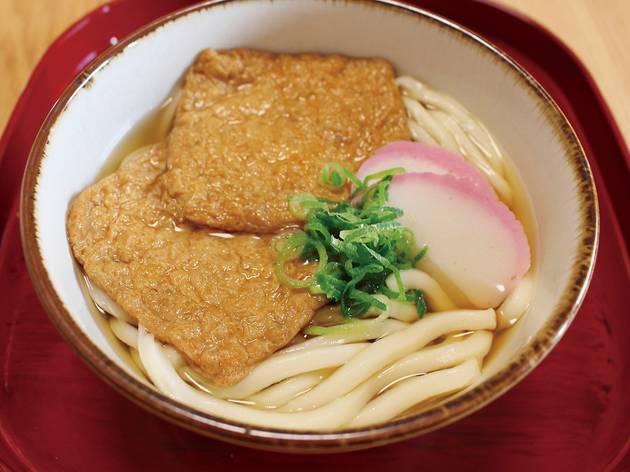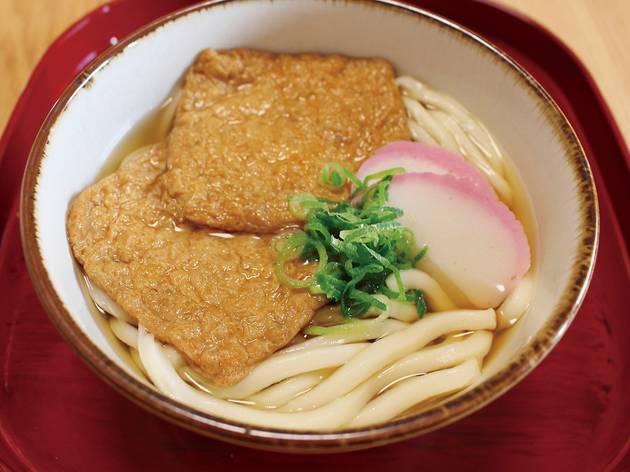 Photo: Tsuki Ken/Photo AC
Like ramen, udon comes in many regional varieties across the country. The udon native to Osaka is kitsune udon: a delicate broth of seaweed and fish-based dashi, chewy udon noodles, and a sheet of sweet-and-savoury abura-age – a deep-fried tofu pocket.
Kitsuke udon is credited to a sushi chef turned udon restaurant owner in the 1890s, who wanted to use the tofu pockets he kept for inari sushi to create a unique new dish. The bowl quickly became a hit, and remains one of Japan's most popular udon styles.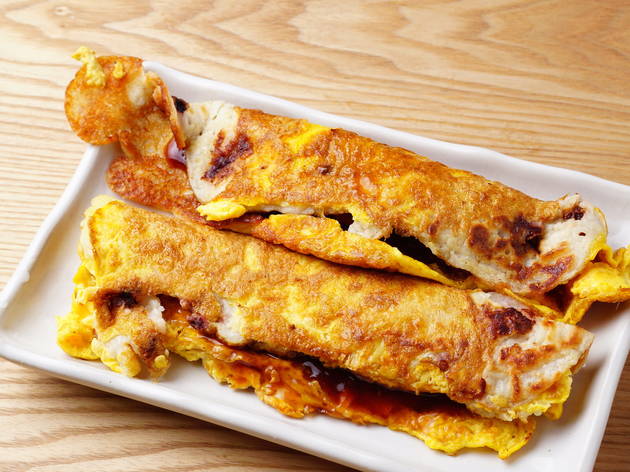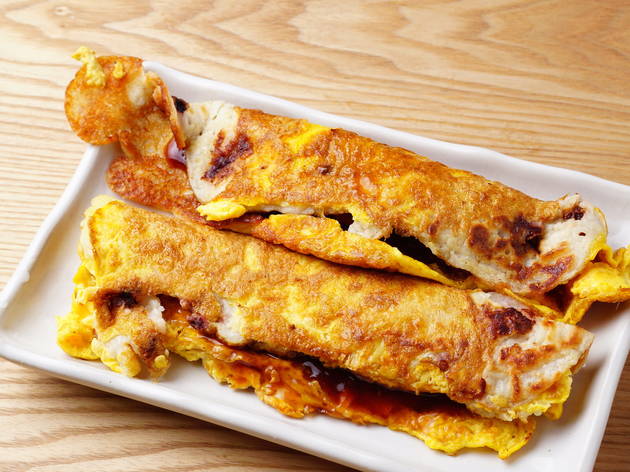 Photo: Grace/Pixta
This is kind of like Japan's version of a savoury crepe: a thin batter (similar to that of okonomiyaki) is poured onto a griddle to cook, layered with tender squid, spring onions and a sweet-and-spicy sauce, then folded in half to serve. The dish was invented by a squid-loving food vendor in Osaka in the 1950s, and has become a local favourite quick bite.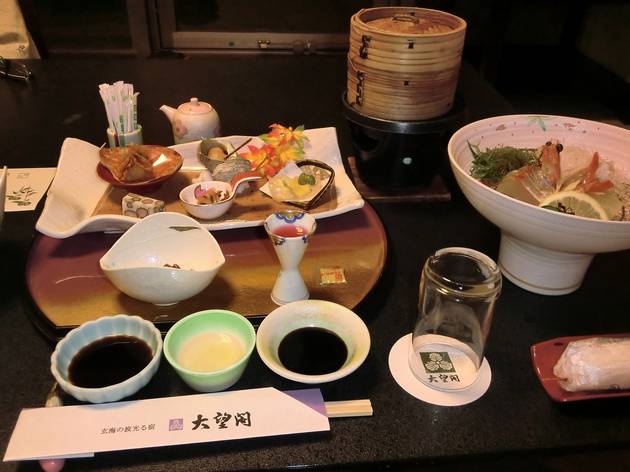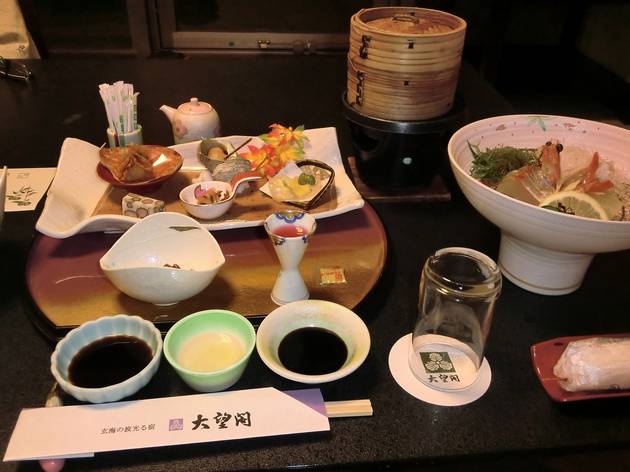 Photo: 1523283/Pixabay
More refined than an izakaya, but not as formal as kaiseki dining, kappo restaurants are said to have originated in Osaka in the early 1900s, as a more casual option for dining out at the time. Kappo restaurants are characterised by a chef standing behind a chopping board at a counter, with seats on the other side, so patrons can see food – usually fresh seafood and vegetables – being prepared and cooked in front of them. Banter between chefs and customers is part of the experience, too, so don't be afraid to ask questions.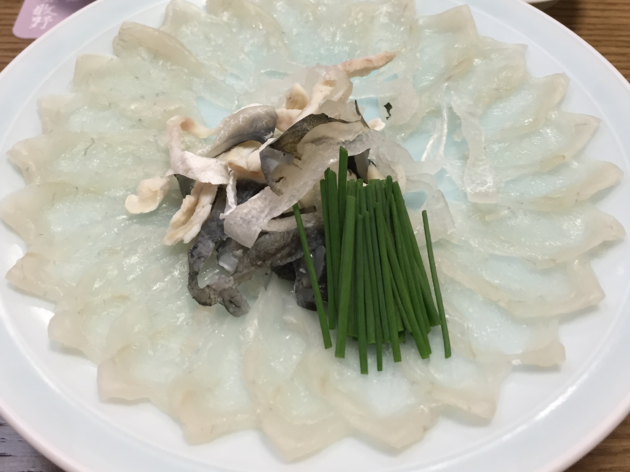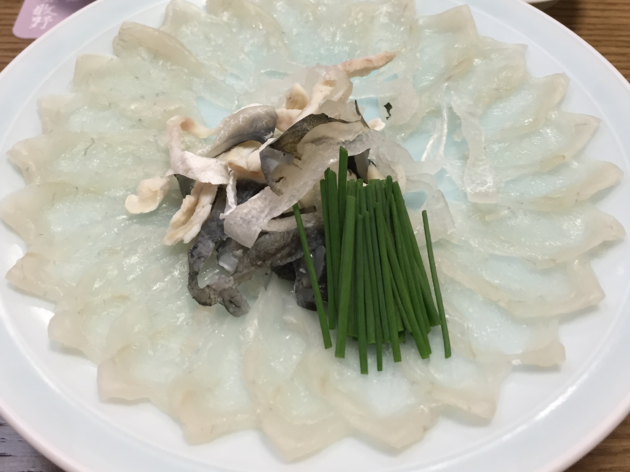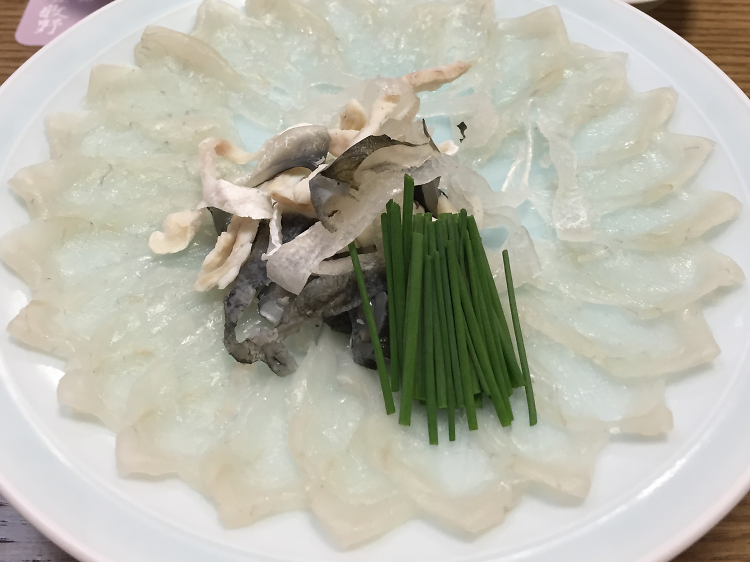 Fugu, Japanese blowfish, is called tessa in the Osaka dialect, which is also slang for 'gun'. It's a reference to the fish's lethally poisonous liver, which makes eating improperly prepared fugu akin to a game of Russian roulette.
Most of the fugu in Japan is caught in the waters between Osaka and Kyushu, but it's estimated that 70 percent of it is eaten in Osaka. Fugu sashimi is one of the most popular ways to eat the fish, with translucent slices served in a radial pattern on a large plate. It can also be deep-fried as karaage, dipped into a shabu shabu broth, or grilled over charcoal. Osakans even add a charred fugu fin to a cup of hot sake to make hiresake.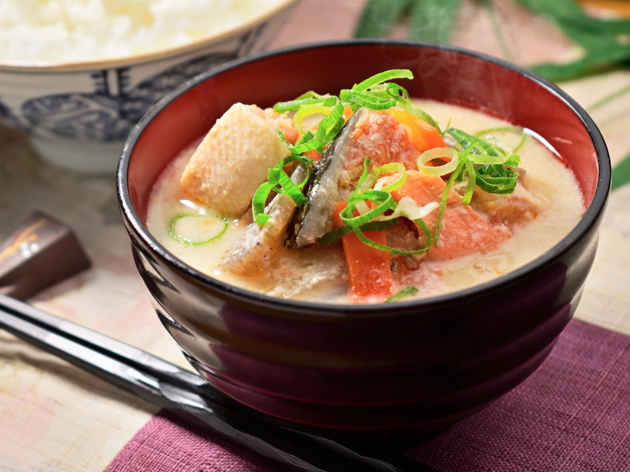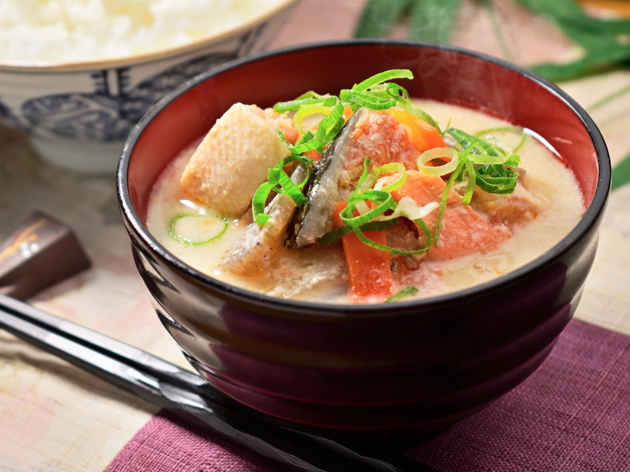 Photo: Kiyopyon/PhotoAC
Sake lees are the byproduct of making sake – a white paste of mostly rice that smells of liquor and fermentation, and is rich in vitamins and amino acids. In Japan, sake lees are used for everything from pickling vegetables to marinating fish. One popular way to use it is in soup, where it adds a creamy, funky taste.
With Osaka's rich history in sake brewing, sake lees soup has unsurprisingly become a regional specialty, especially during the wintertime. It's made by combining root vegetables like carrots and daikon with fish or pork in a dashi broth. Plus, it goes perfectly with a glass of the local sake.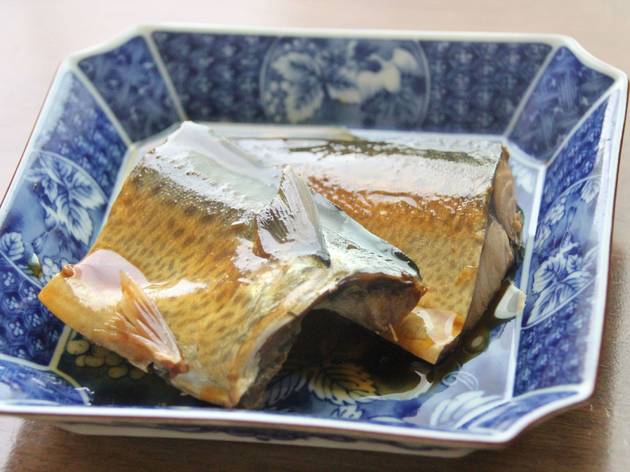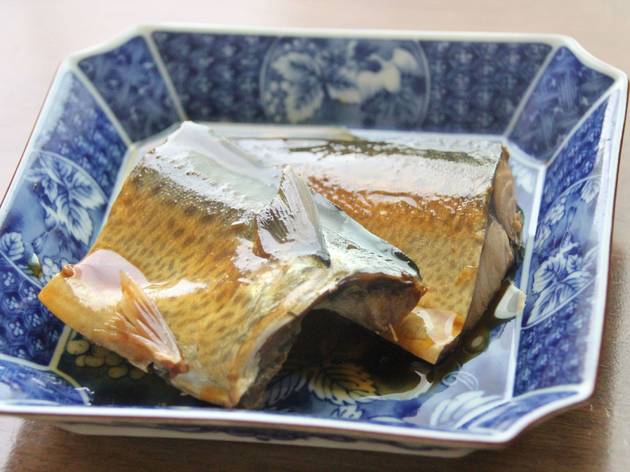 Photo: Chocokuro/PhotoAC
Saba no nitsuke (braised mackerel) is a popular snack to have with drinks in Japan. Typically, the mackerel is braised in miso with sake, mirin and dashi. But in Osaka, soy sauce is used in place of miso, making it richer, slightly sweet and full of umami. The reason for the ingredient swap dates back centuries – mackerel in Osaka arrives directly from Fukui prefecture, meaning the city has access to an abundance of very fresh fish. When cooking it, soy sauce is used to accentuate that freshness rather than mask the fish's flavour.
One more thing...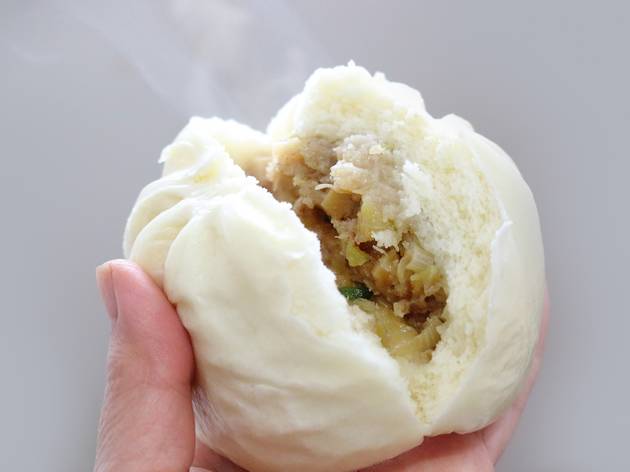 Photo: Kapparina/Pixabay
The Osaka version of Japan's ubiquitous nikuman meat buns, butaman pork buns are a popular souvenir for domestic travellers. Typical ingredients, besides ground pork, include shallots, ginger, sake, sesame oil and soy sauce, or even bamboo shoots and scallops. Osaka has many speciality steamed pork bun shops, but the most renowned butaman store in town is 551 Horai, which has stores throughout the city.
More things to eat in Japan