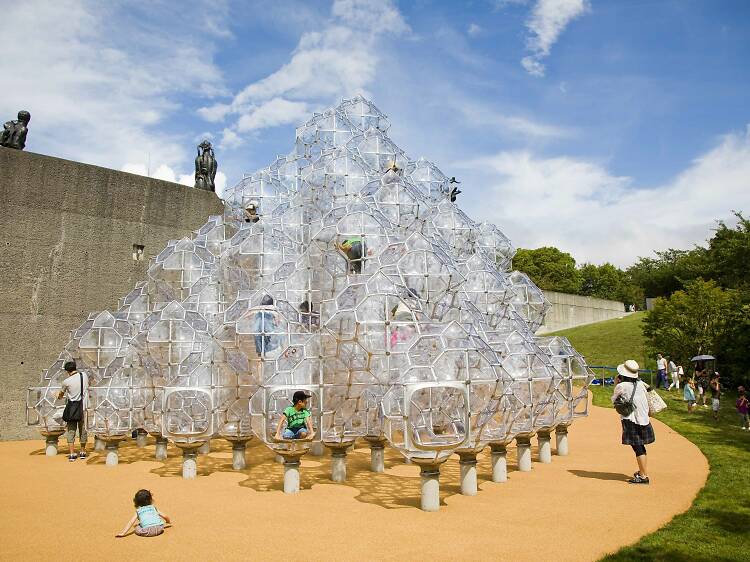 Photo: Kisa Toyoshima
Hakone Open-Air Museum (Kanagawa)
Japan's first open-air museum, the Hakone Open-Air Museum opened in 1969 in the serene countryside setting of Kanagawa prefecture, about an hour south of Tokyo by train. You'll find roughly 120 works by artists spanning the 19th century to the 21st dotted around the expansive green area, some quietly blending into the terrain, others standing out starkly.
Don't miss 'La Pleureuse' by Francois-Xavier and Claude Lalanne, an enormous stone sculpture of a human head covered in vines, lying in a pool of blue water. 'Woods of Net' is an impressive timber lattice big enough to walk inside, created by a team of Japanese artists, all without using any metal.
You'll also find sculptures by famous names like Auguste Rodin, Pablo Picasso and Taro Okamoto throughout the park. After all that walking, be sure to soak your tired feet at the museum's natural hot spring foot bath. And while you're there, why not check out the town of Hakone, too?