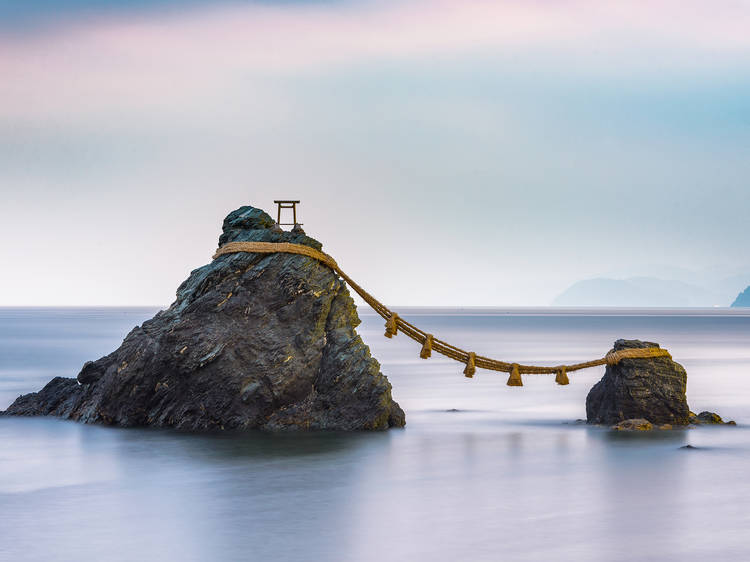 Photo: Sean Pavone/Dreamstime
Mie often gets overlooked in favour of its deer-dominated neighbour Nara, but this tranquil coastal prefecture has a lot to offer the wanderlusting traveller. The region is famous for its seafood, namely the ise-ebi (spiny lobster) and oysters. They come with the ancient tradition of ama (female divers), who free-dive to the ocean floor to collect pearls without the use of scuba equipment.
As for sightseeing, there are three main attractions that dominate most of the postcards in the area. The first is Ise Jingu, which is dedicated to the sun goddess Amaterasu and considered to be among the most sacred sites in Shinto religion.
The second is the Maruyama rice terrace, one of the largest of its kind in Japan and believed to date back to the Edo era (1603-1868). Finally, you can't leave Mie without visiting the Futamiokitama Shrine, home to a pair of peculiar rock formations (pictured) that are said to bring good luck to newly weds.