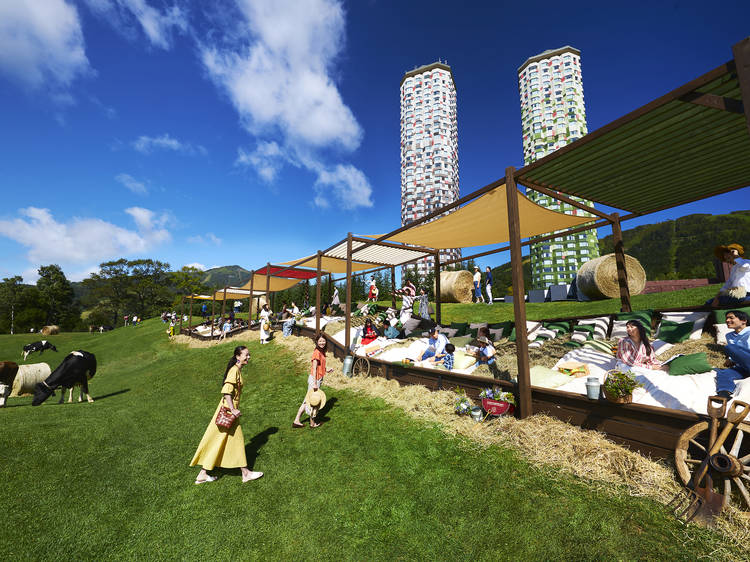 Photo: Hoshino Resorts Tomamu
Hoshino Resorts Tomamu, Hokkaido
In the warmer months, Hoshino Resorts Tomamu opens up its 100-hectare farm to the public for free, so you can get back to nature surrounded by 700 grazing cows, sheep and goats. After a day of meeting the farm animals and picnicking in the fields, take a break in the farm lounge, where you can relax on couches made from hay, kick back in a hammock out in a picturesque field, or nap on a 30m-long bed made out of grass.
If you're looking for something more active, the resort offers plenty of water sports including rafting, canoeing and stand up paddleboarding in its surrounding rivers and lakes – it's a great way to beat the summer heat. If you'd rather stay on land, try canyoneering, horseback riding or just rent a mountain bike and cycle around Tomamu.
Make sure you visit the Unkai Terrace which features seven observation decks that overlook an ethereal sea of clouds high up in the mountains.