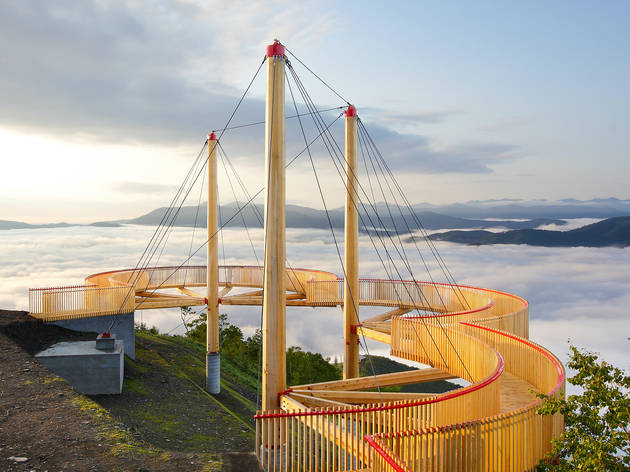 1/5
Photo: Cloud Walk
Unkai Terrace, Hokkaido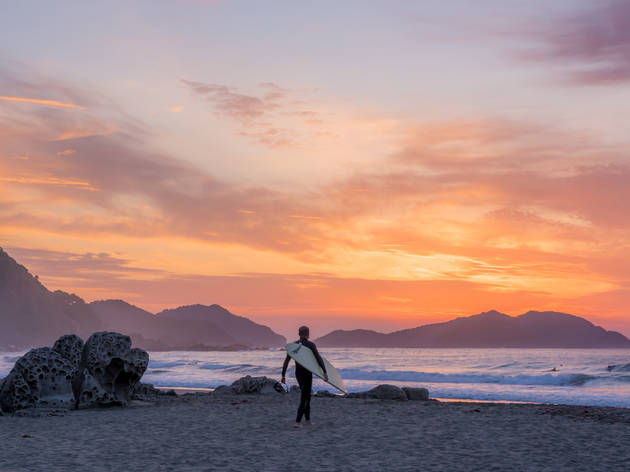 2/5
Photo: Momo/Pixta
Ikumi, Tokushima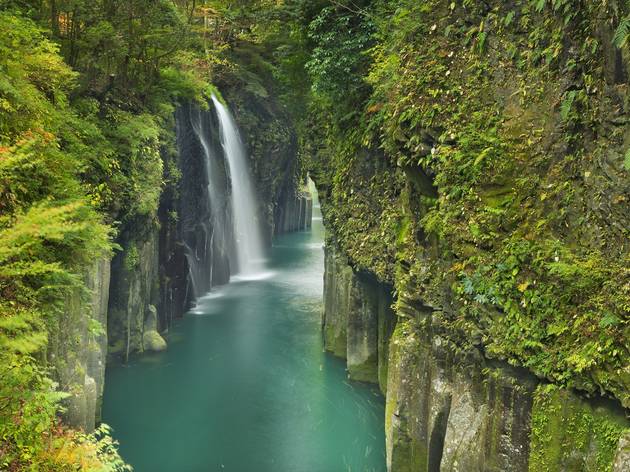 3/5
Photo: Sara Winter/Dreamstime
Takachiho, Miyazaki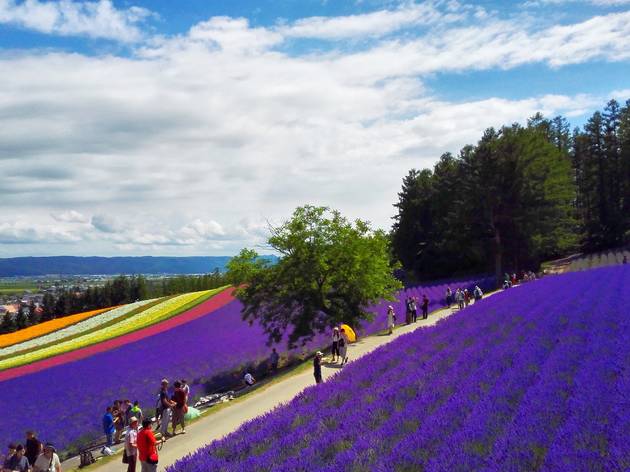 4/5
Photo: Baoyan Zeng/Dreamstime
Furano-Biei, Hokkaido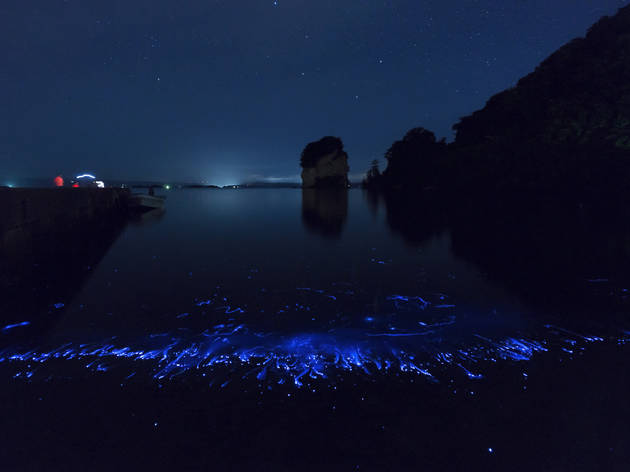 5/5
Photo: Sorairo/Pixta
Notojima, Ishikawa
10 best summer destinations in Japan
Embrace the warm weather at these gorgeous beaches, islands and mountain retreats from Okinawa to Hokkaido
It's officially summer here in Japan, and for most people, the warm weather immediately calls for a visit to one of the many gorgeous beaches or islands dotted around the country. However, if you'd rather escape the sweltering sun, Japan is also home to a host of refreshing mountain resorts and rolling hillside landscapes in cooler regions such as Hokkaido.
Looking to make the most of the summer season? Check out the latest travel deals and start planning your summer getaway to one of these great destinations.

RECOMMENDED: Discover the best nature escapes in Tokyo
Hello, summer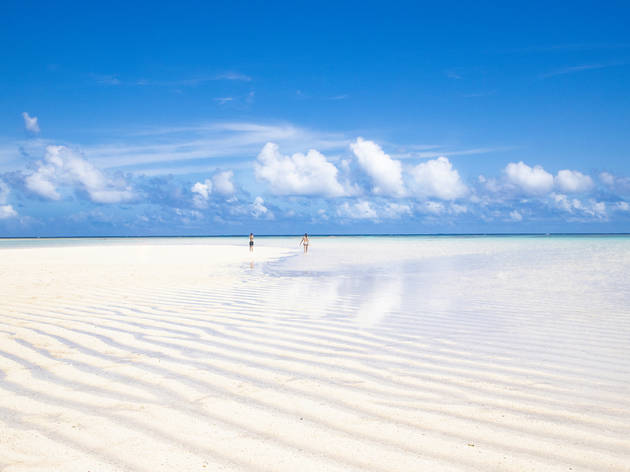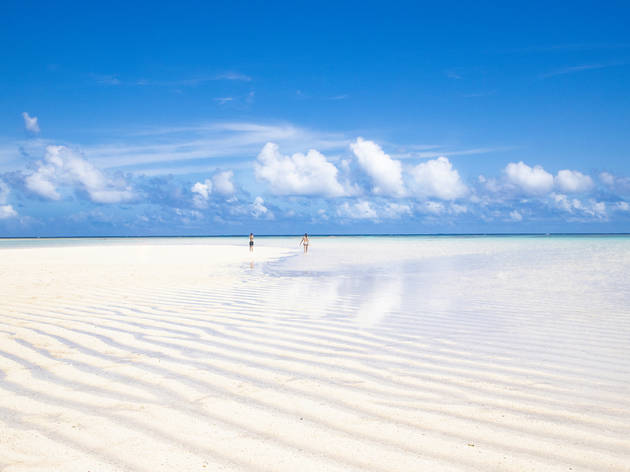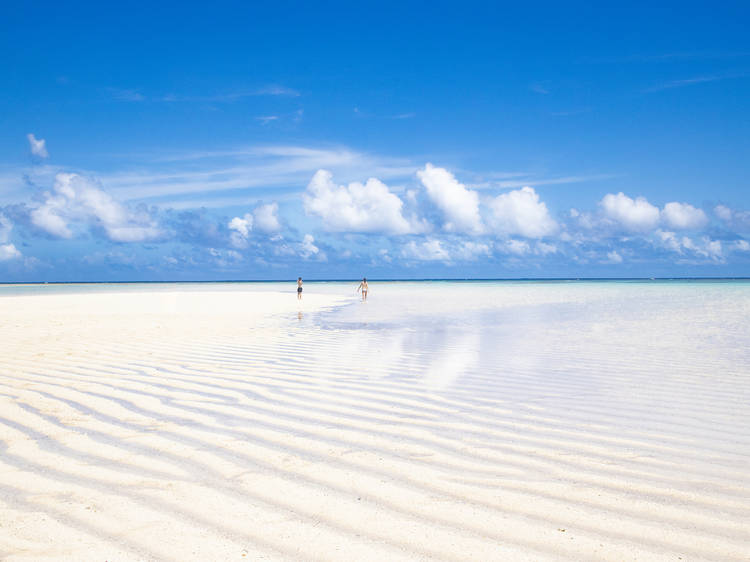 Naonao/Pixta
This seasonal beach down on Yoronjima is often called an illusion as it only appears for a short time from spring through to summer, in accordance with the tides. Although located extremely close to Okinawa, Yoronjima is actually part of Kagoshima prefecture and is famed for its crystal clear waters and white sand beaches.
When Yurigahama Beach finally appears, it sure is a stunner. Essentially a long sandbar, the beach is a gorgeous expanse of white, star-shaped sand made up of tiny coral and is surrounded by emerald waters that are perfect for snorkelling and taking in the area's natural sea life.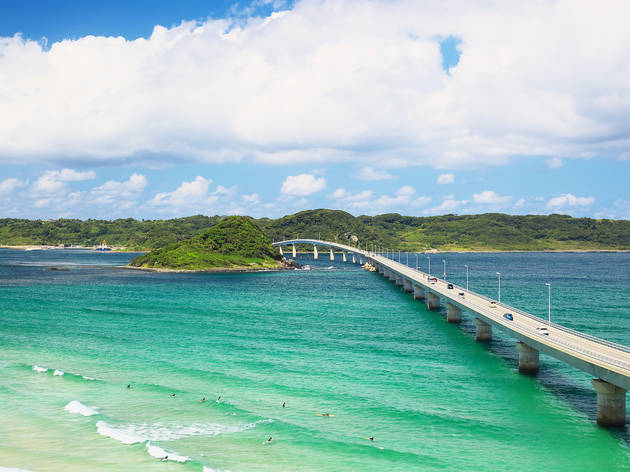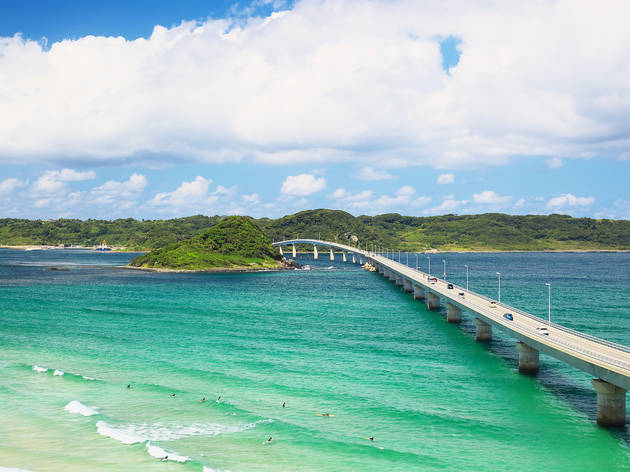 Photo: Yyama3270/Dreamstime
To get to the island of Tsunoshima, you'll have to cross over the picturesque Tsunoshima Ohashi bridge, which stretches 1,780m across the crystal clear waters of the Sea of Japan. A popular road trip destination, the island is home to beautiful sandy beaches and restaurants to sample fresh seafood.
Outdoor enthusiasts will appreciate Tsunoshima's lush patches of nature and calm waters for swimming. The island's 130-year old lighthouse is also a must-visit attraction.
If the summer is too hot to handle, cool down in Hokkaido at the stunning Unkai Terrace. The scenic spot is an extension of Hoshino Resorts Tomamu, and is the perfect place to witness the natural phenomenon known as unkai, or a sea of clouds. There are seven different vantage points which you can access via gondola from the bottom of Mt Tomamu. Unkai Terrace is open until the end of October, just before ski season begins, so there's plenty of time to head on over before the snow starts to fall.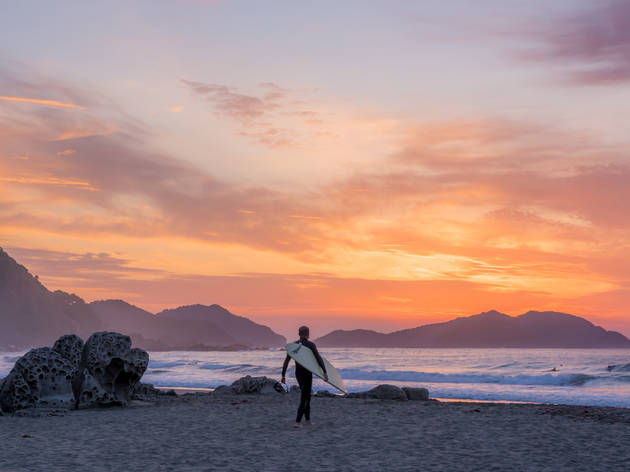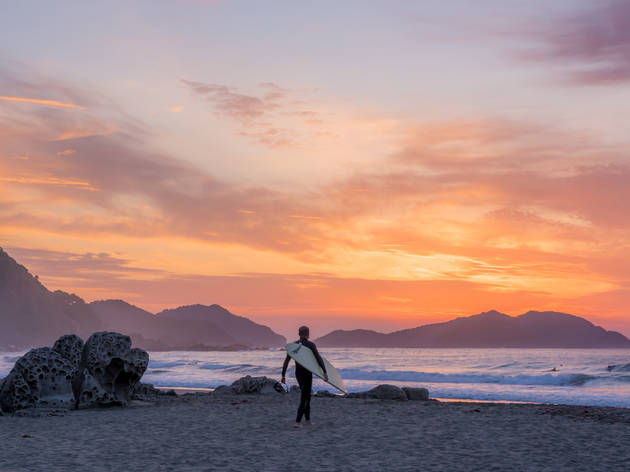 Photo: Momo/Pixta
Shikoku Island is home to some of Japan's best surfing spots, and has beaches suitable for surfers of all levels. Ikumi is a particularly popular area thanks to its breathtaking coastline and Instagrammable sunrises and sunsets. What makes it such a great spot for surfing are the highly consistent waves, which are best between June to November. Not so into surfing? Ikumi has plenty of other summer activities including hiking, camping and fishing.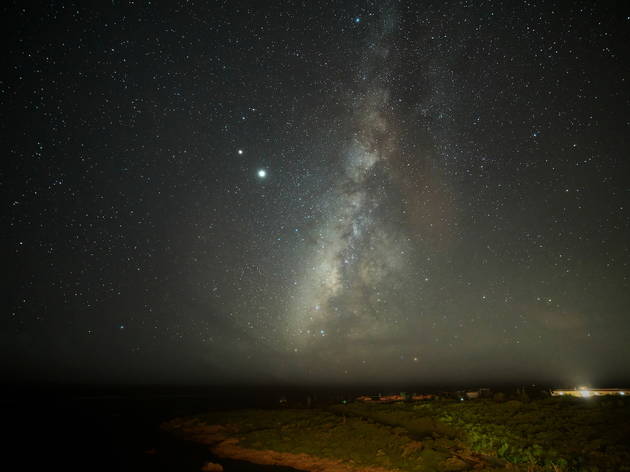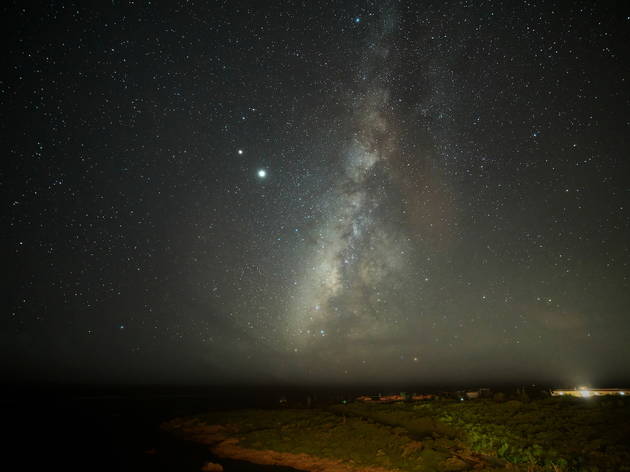 Photo: Hiroshi Tateishi/Dreamstime
A tropical summer paradise, Miyakojima boasts some of the best beaches in all of Okinawa, but it's also worth a visit for the amazing stargazing opportunities. Once the sun goes down, the island has one of the darkest night skies in all of Japan and makes for an ideal spot to watch the stars come out. If you're lucky, you might even be able to catch sight of the Milky Way, a galaxy that's usually hard to see with the naked eye.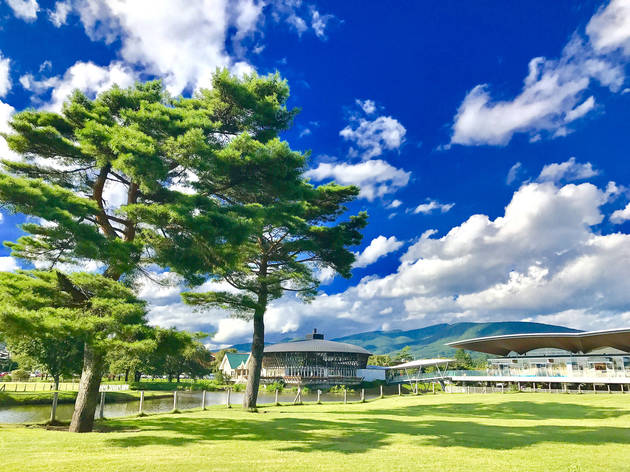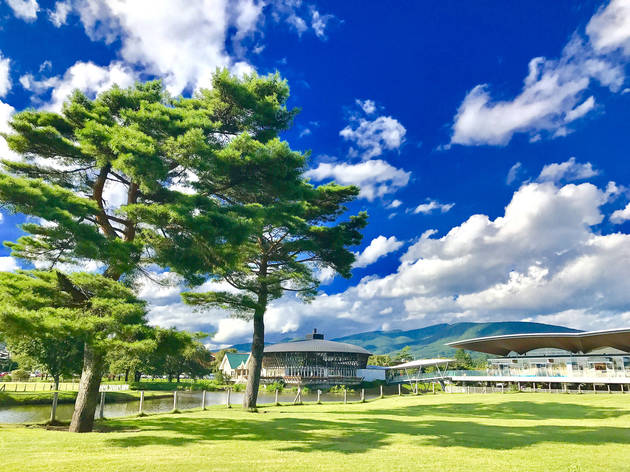 Photo: Bradtzou/Dreamstime
Just a hop and a skip from Tokyo, this mountain resort is less than an hour and a half from the capital by shinkansen and offers fresh mountain air and less sweltering summer temperatures. Located at the foot of Mt Asama, the small town is a fun place to explore with numerous cafés, restaurants and souvenir shops lining the streets. The surrounding area is also home to lush campgrounds, hiking trails, golf courses, and plenty of other spots to enjoy the great outdoors.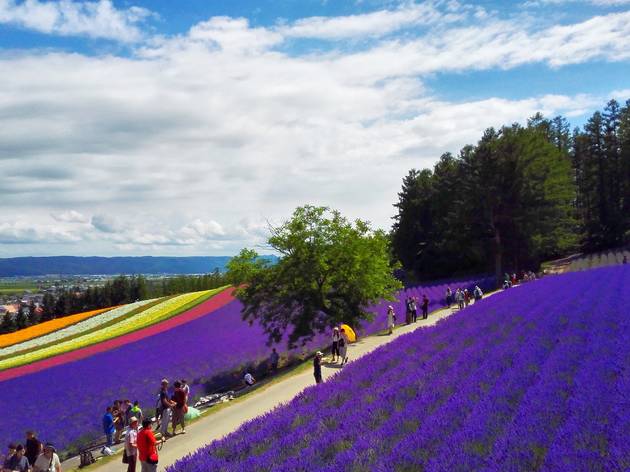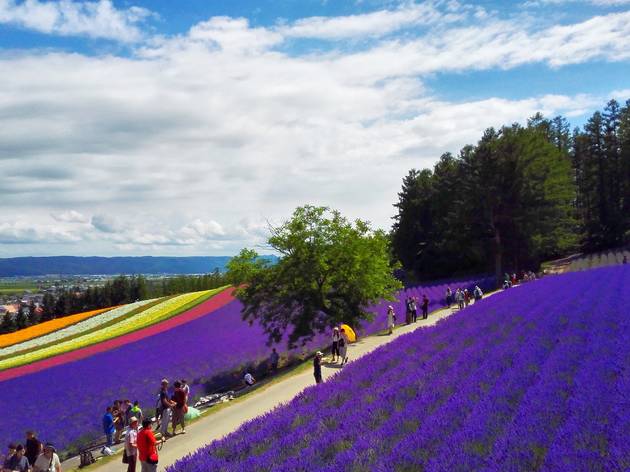 Photo: Baoyan Zeng/Dreamstime
The Furano-Biei area of Hokkaido is a wonderful summer destination known for its colourful fields of lavender that bloom from early to mid-July. The best spot to catch the fragrant lavender is at Farm Tomita, which fills its well-manicured fields with other colourful blooms to complement the purple flowers. Besides strolling the flower fields, you'll also be able to sample all sorts of products made with lavender such as perfume, incense, and even lavender-flavoured ice cream.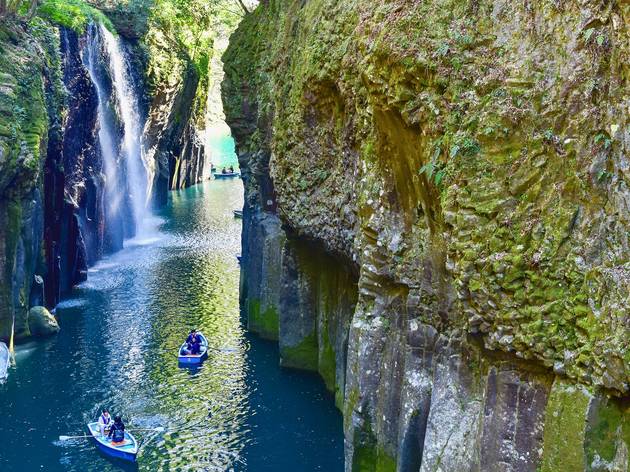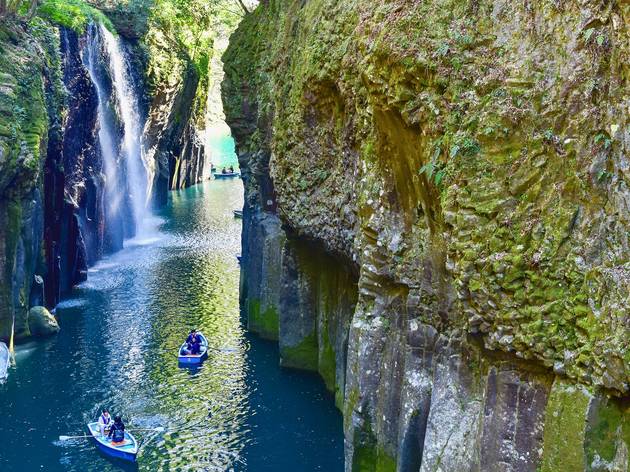 Photo: Panithi33/Dreamstime
Take a rowboat through the stunning Takachiho Gorge in Miyazaki prefecture, known for the jaw-dropping 17m-high Minainotaki waterfall. The area is accented by dense green foliage and sheer cliffs made from volcanic basalt that resemble the scales of a dragon.
The best way to see the gorge up close is from the water, but you can also walk a paved path that runs around the edge of the gorge for a top-down view. During the summer, the gorge is lit up in the evenings giving it an otherworldly vibe.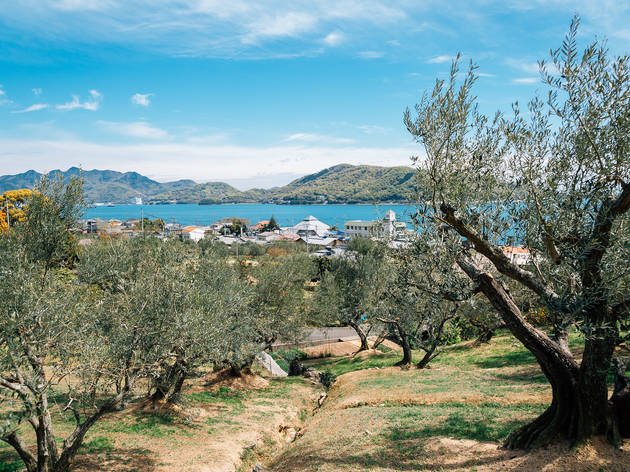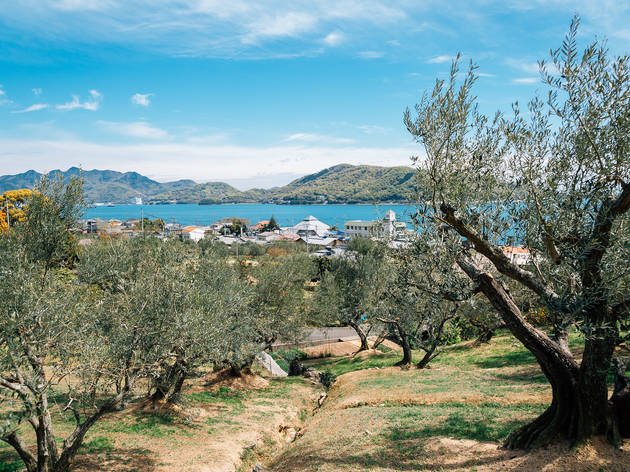 Photo: Sanga Park/Dreamstime
Shodoshima is the second largest island in the Seto Inland Sea and boasts a warm summer climate a little like a Greek coastal town.
In fact, Shodoshima was the first place to grow olives in Japan and olive trees are still found all over the island. There's even the public Shodoshima Olive Park where nearly 2,000 olive trees are planted. Olives season runs from May through to June, so summer is the best time to head over and sample this local delicacy.

Shodoshima takes part in the Setouchi Triennale art festival, so you'll also find a number of permanent artworks and installations dotted around the island.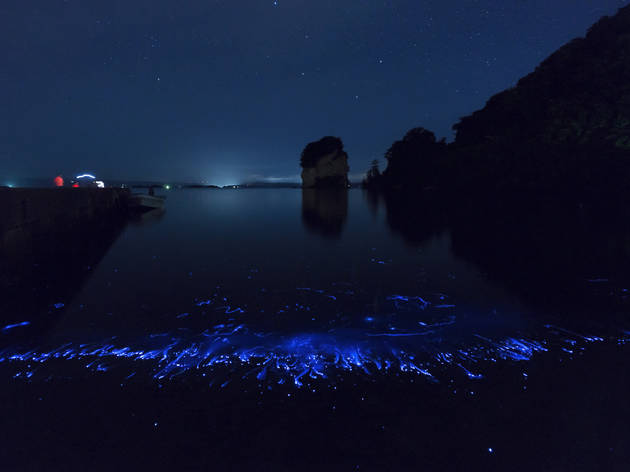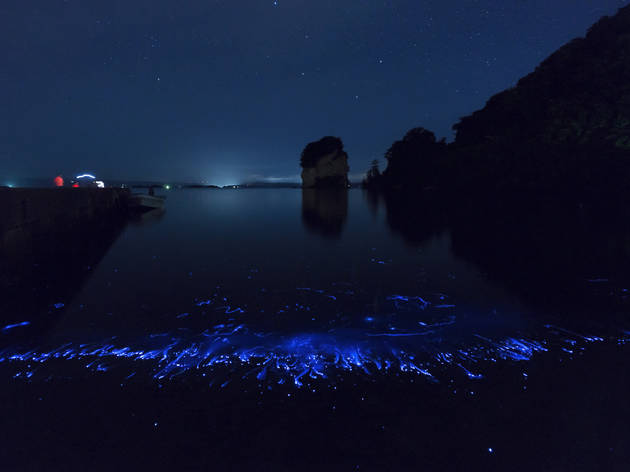 Photo: Sorairo/Pixta
From spring through to autumn, there are a handful of beaches around Japan where you can witness umihotaru, the 'sea fireflies' which illuminate coastlines in a brilliant shade of blue. One of the best places to witness these colourful creatures is on Notojima, an island found near Toyama Bay.
The sea fireflies are actually tiny round crustaceans, usually no bigger than 3mm, which live in the shallows. On warm nights, when they come out to feed, they give off a beautiful blue light, turning the surrounding shoreline into a magical sight.
See more of Japan
Aside from culture and tradition, Japan also offers some of the world's most spectacular landscapes. Here's your Japan bucket list
Want to go camping without roughing it? These comfy tents and domes let you enjoy a luxurious time in nature
Find some of Japan's most beautiful temples, hiking trails and nature attractions no more than a few hours from Tokyo