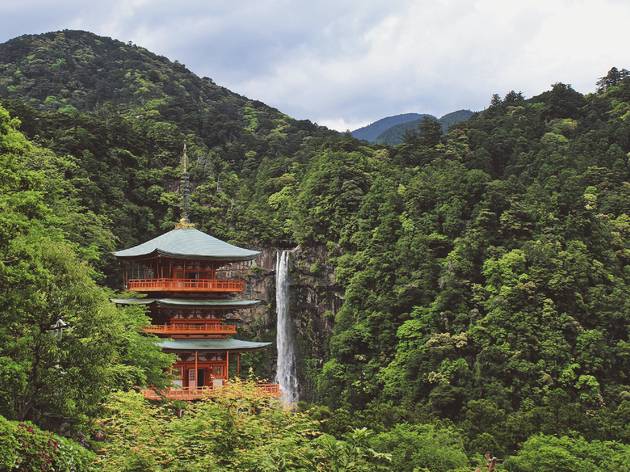 1/6
Photo: Tom Vining/Unsplash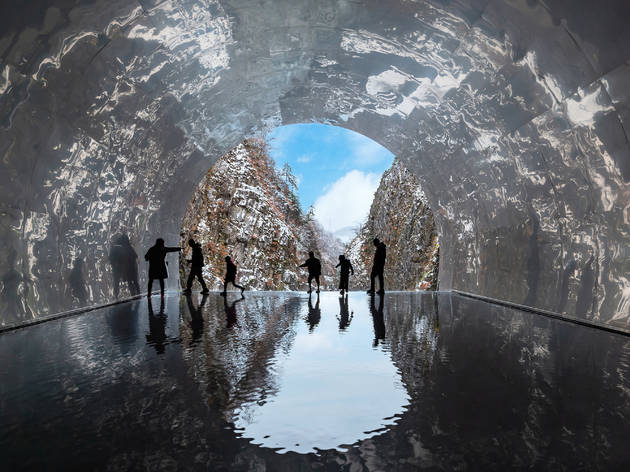 2/6
Photo: ikeda_a / PIXTA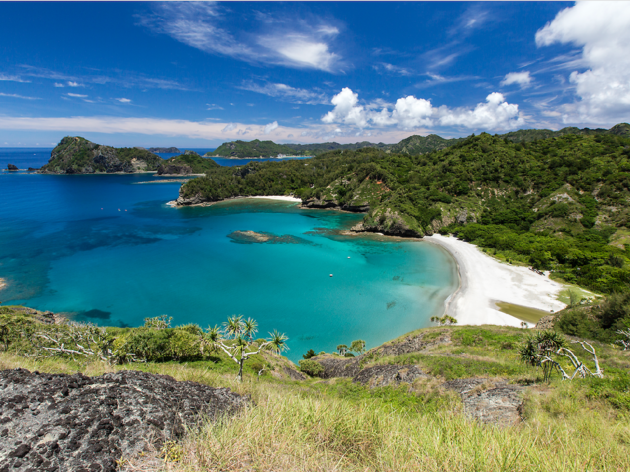 3/6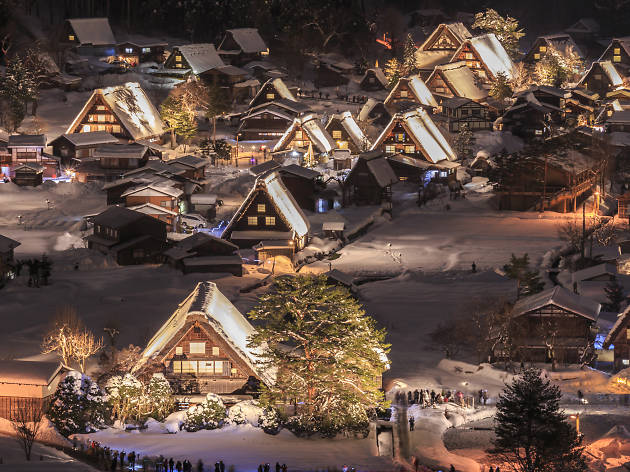 4/6
Photo: Supparuj Taechatanont/Dreamstime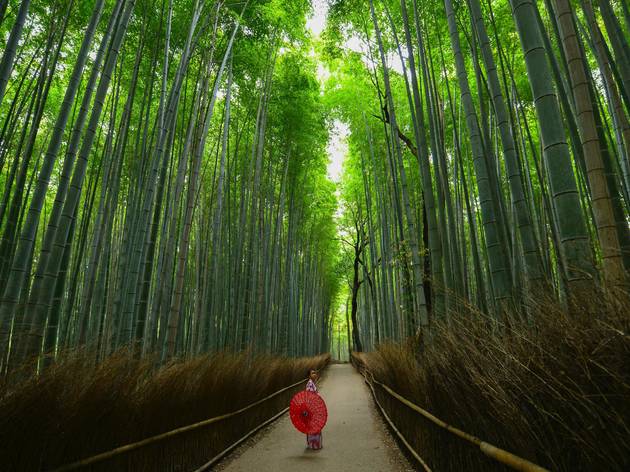 5/6
Photo: Walter Mario Stein/Unsplash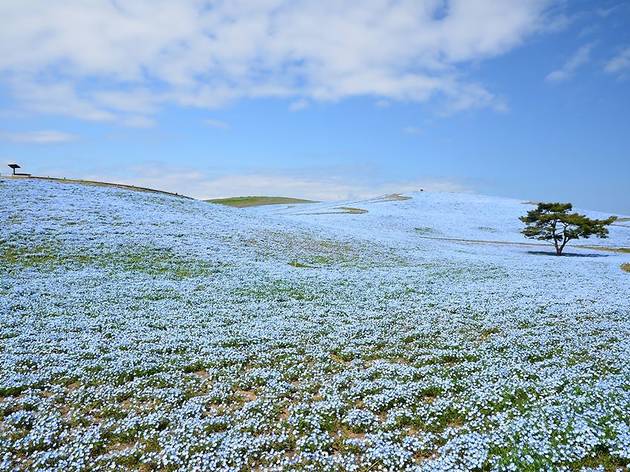 6/6
Photo: Hitachikaihin/Facebook
The most beautiful places in Japan
Venture beyond Tokyo – add these breathtaking temples, landmarks and hiking trails to your Japan bucket list
It's no secret that Japan has a stunning amount of beauty. From the lavender fields of Furano in Hokkaido down to the crystal clear beaches of Okinawa, this small country is filled with gorgeous nature, contemporary museums, mountainside temples and of course, those pretty cherry blossoms in spring.
Although there are currently travel restrictions on non-citizens entering Japan, the country is working towards opening up its borders, with airport coronavirus testing centres in Tokyo and Osaka expected to open in September. In the meantime, here are some travel inspo for you to add to your next Japan adventure.
Recommended: The most beautiful festivals in Japan
Away we go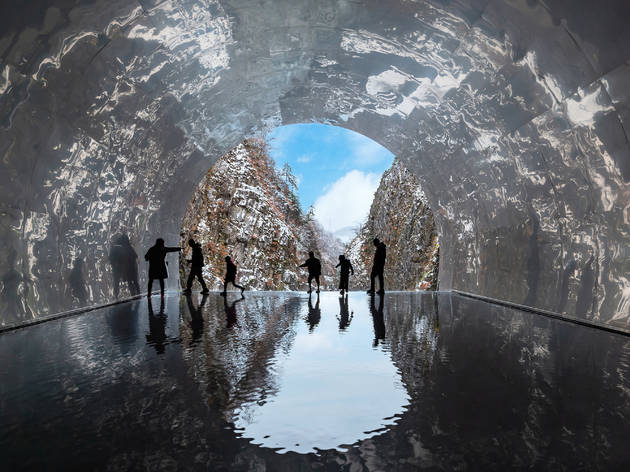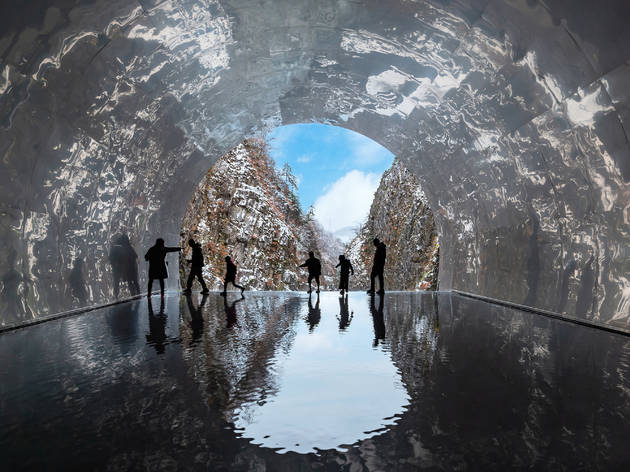 Photo: ikeda_a / PIXTA
Kiyotsu Gorge and the Tunnel of Light, Niigata prefecture
Niigata prefecture's Kiyotsu Gorge is a massive natural marvel with volcanic columns, called columnar jointing, overlooking a dramatic river view. After the walking trails were deemed unsafe and closed to the public in 1988, Ma Yansong and the MAD Architects team built the Tunnel of Light, a 750m-long tunnel leading out to the gorge, so visitors can safely view its panoramic beauty.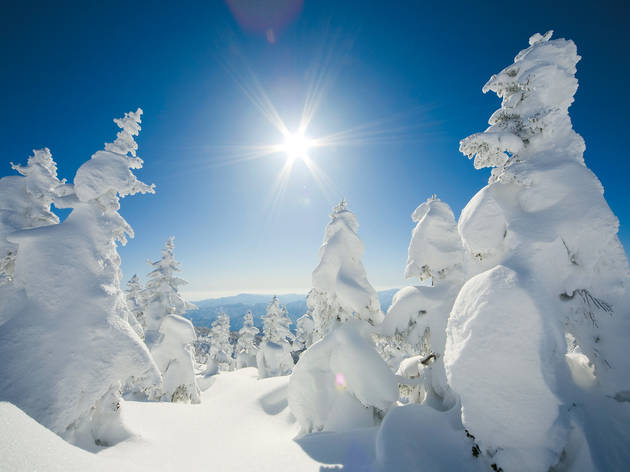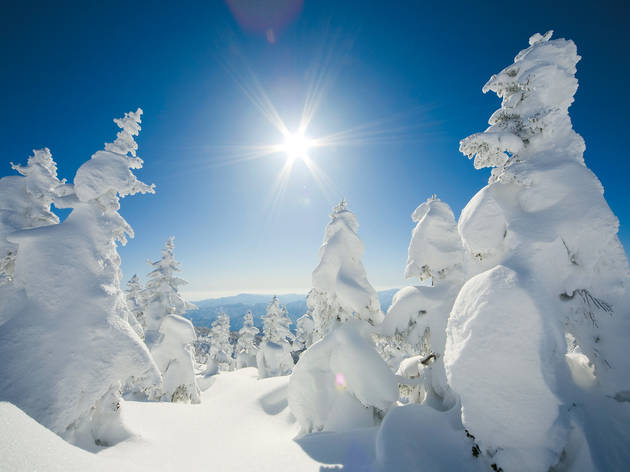 Zao Snow Monsters, Yamagata
Zao is not only one of the best ski resorts for those hitting the slopes, it's also home to picturesque scenery straight out of a winter fairy tale – or a horror film. The slopes are lined with trees covered in snow and warped from the wind, so they look like gigantic, mutated snowmen. The monsters are even celebrated with their own festival in January, complete with illuminations and fireworks.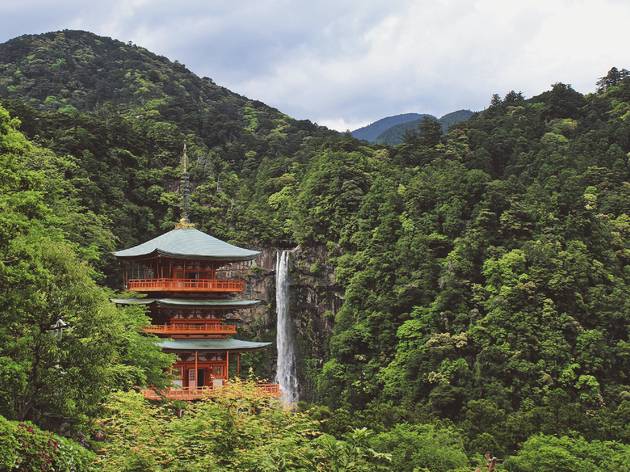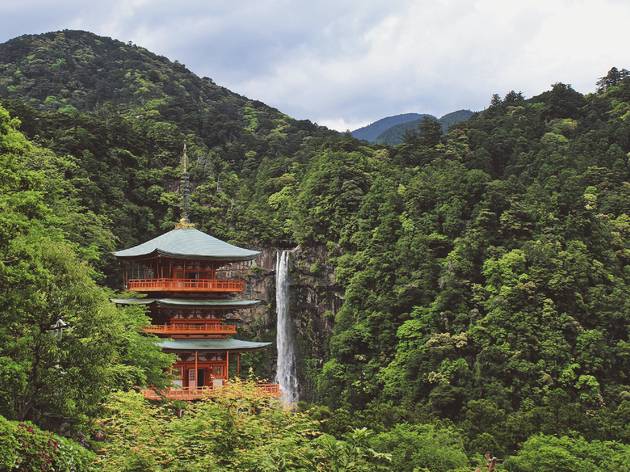 Photo: Tom Vining/Unsplash
Kumano Kodo, Wakayama prefecture
Unesco-designated pilgrimage trails make up the Kumano Kodo on the Kii Peninsula in Wakayama prefecture. The 70km route leads through dense, lush forest and stops by plenty of ancient shrines and temples. One of the most famous destinations is the Kumano Nachi Taisha, which boasts a three-storey vermillion pagoda and Nachi no Taki, which, at 133m, is the tallest waterfall in Japan.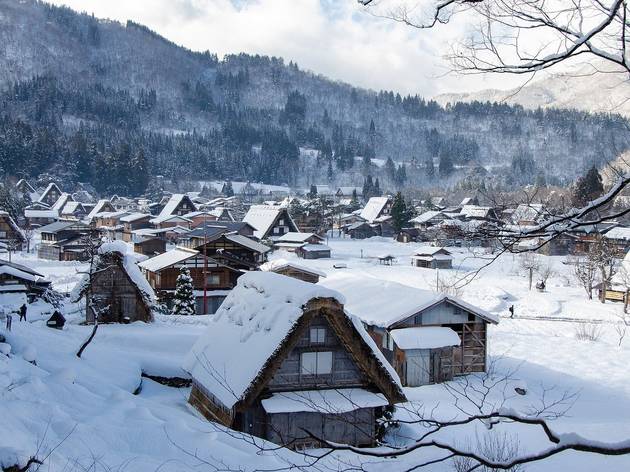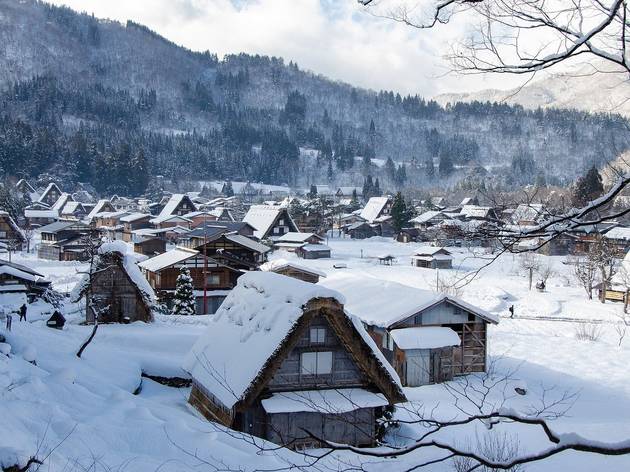 Photo: pen_ash/Pixabay
Shirakawa-go, Gifu prefecture
Deep in Gifu prefecture lies Shirakawa-go, a perfectly preserved Japanese village and Unesco World Heritage Site, filled with traditional gassho-zukuri style farmhouses known for their thatched, triangular roofs that resemble praying hands. Now, most of the farmhouses have been converted into museums, restaurants and even hotels, but visitors can still explore the inside of the houses to admire the idiosyncratic architecture, held together by wooden beams. The houses are especially picturesque in winter – all covered in snow, they look like gingerbread houses.
Just a hop, skip and 24-hour ferry ride away from Tokyo, you'll find the Ogasawara Islands, a group of islands sporting some of the best snorkelling, hiking and sandy beaches in Japan. Chichijima, one of the main islands, is a popular spot for dolphin and whale watching. The islands are truly remote, so you'll get to relax, disconnect and enjoy the subtropical climate far from the bustling city. Minamijima, off the coast of Chichijima, is only accessible by tour guide, but the eccentric rock formations and white sand beach are definitely worth the extra effort.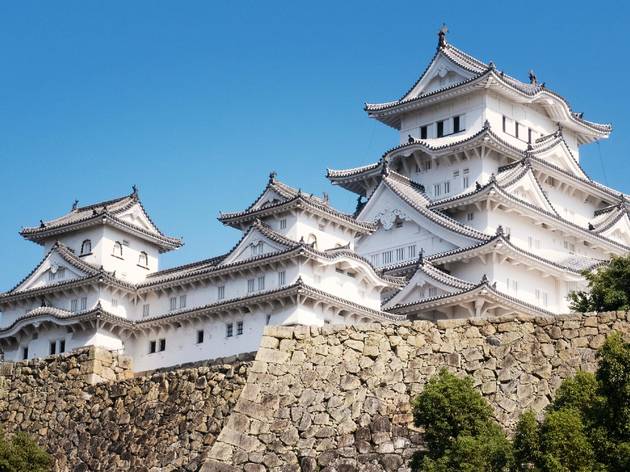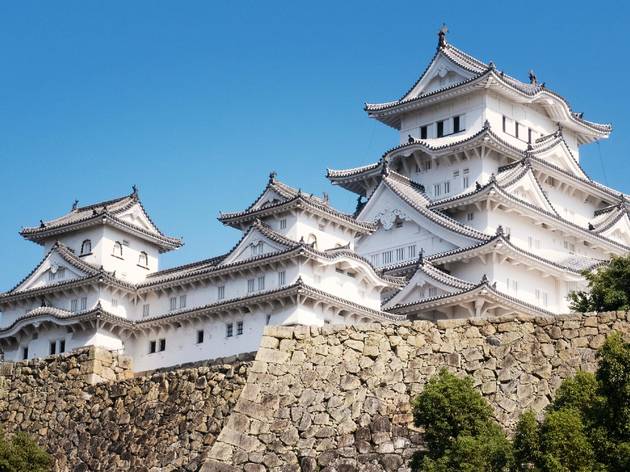 Photo: Svetlana Gumerova/Unsplash
Himeji Castle, Hyogo prefecture
Himeji is perhaps Japan's most famous castle. It even served as the basis for this emoji: 🏯. Also known as the White Heron, Himeji Castle is a giant, stark white structure that has miraculously survived wars and natural disasters. The castle dates back to the 17th century but was restored in 2015, allowing visitors inside to admire the refurbished architecture. If you're planning on visiting, bookmark the official website for live queuing times.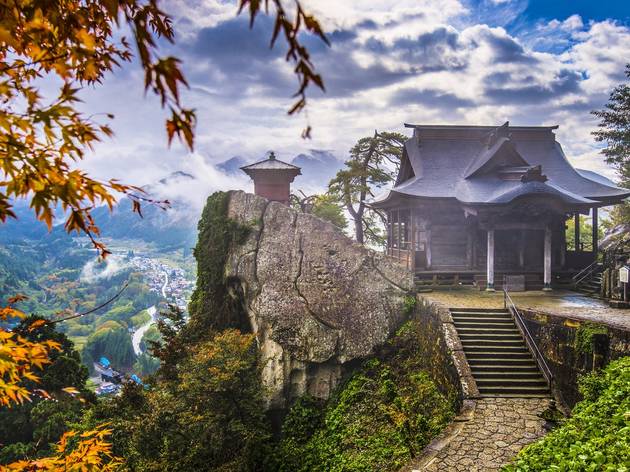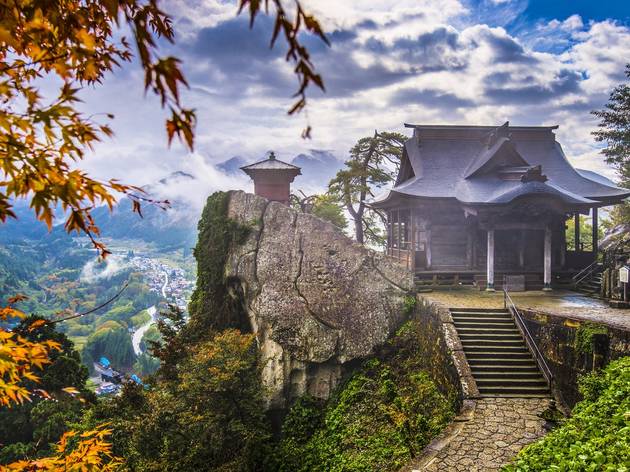 Photo: Sean Pavone/Dreamstime
Yamadera Temple, Yamagata prefecture
A 30-minute, 1000-step uphill hike will lead you into the Yamadera Temple complex, a small collection of Buddhist halls on the side of a mountain. Climb a few storeys higher and you'll find Godaido Hall, a small vantage point that looks out into the countryside of Yamagata. Especially picturesque in summer and autumn, you'll see fog rolling through the hills as you gaze at one of the best hiking views in Tohoku.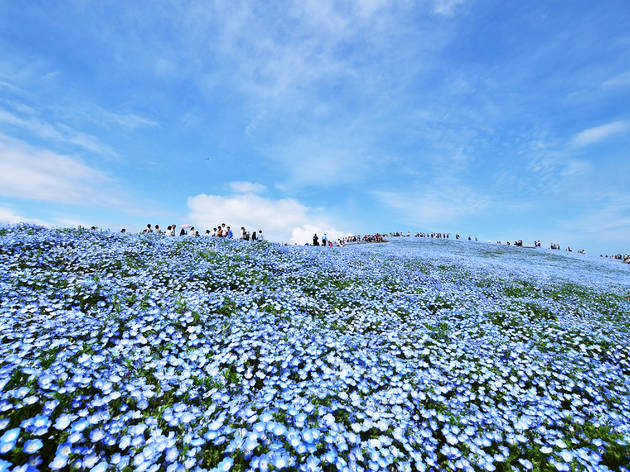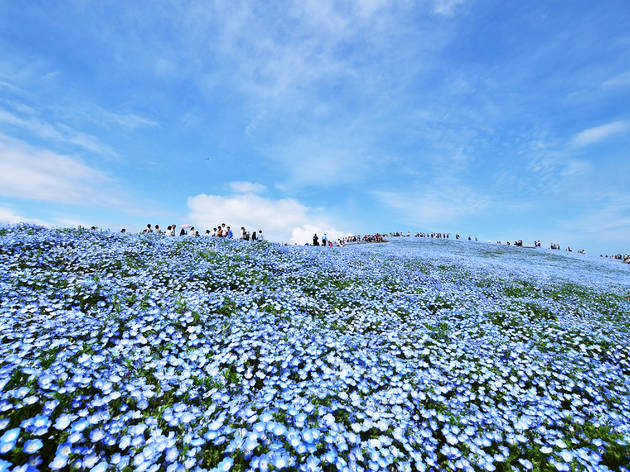 Photo: Hitachi Seaside Park
Hitachi Seaside Park, Ibaraki
All flower lovers should add Ibaraki's Hitachi Seaside Park to their bucket list. Best known for its blue sea of approximately 5.3 million nemophila in spring, Hitachi Seaside Park also grows California poppies, roses, daffodils and even sports a Holland-inspired tulip garden. The fun doesn't stop with the flowers, there's also an amusement park, a children's adventure zone and 11km of cycling paths in the 350-hectare park. Can't wait? You can virtually tour the nemophila and tulip garden.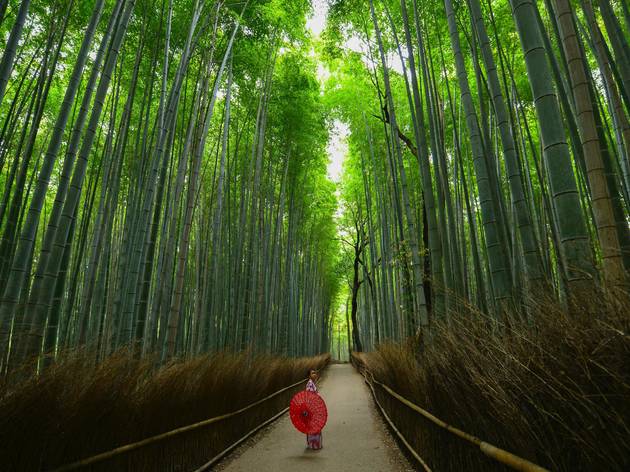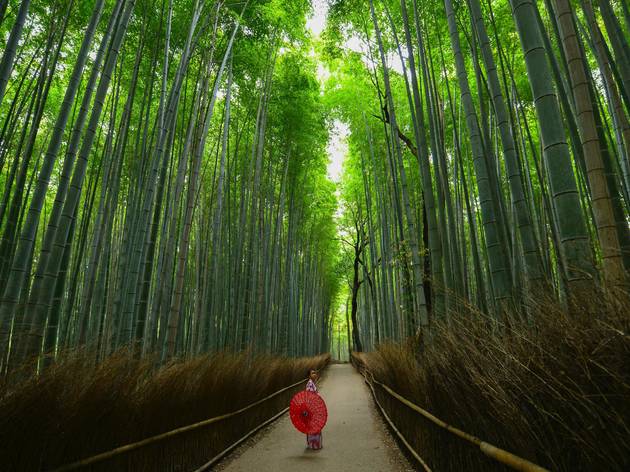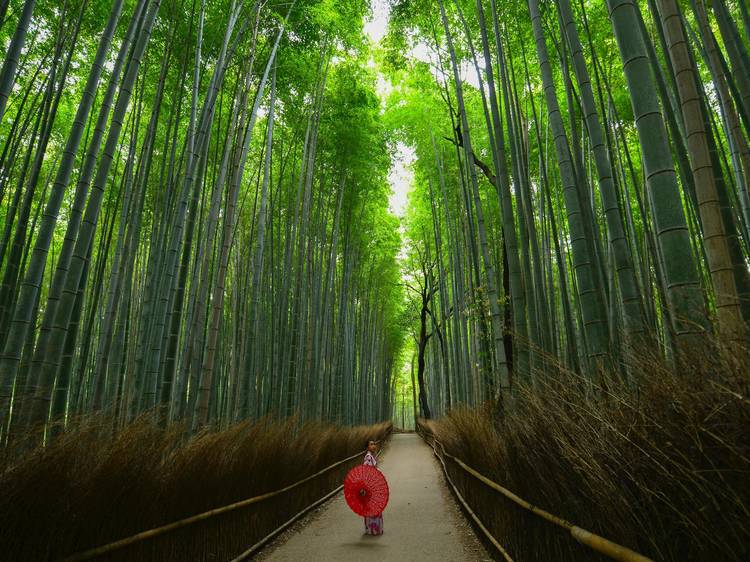 Photo: Walter Mario Stein/Unsplash
Arashiyama Bamboo Grove, Kyoto
Sure, Arashiyama can be touristy, but there's nothing more soothing than the sound of bamboo slowly swaying in the wind. Head to the bamboo grove early in the morning (it's open 24 hours) to avoid the crowds. Don't miss out on Tenryuji Temple, a Zen temple with a relaxing landscape garden, and Nonomiya Shrine, which appeared in 'The Tale of Genji' – both are inside the grove.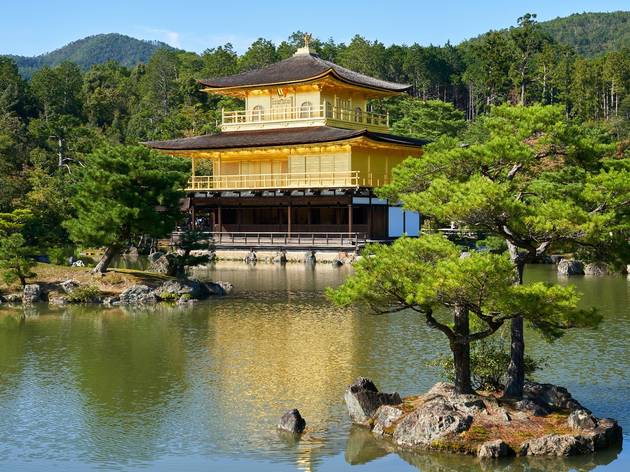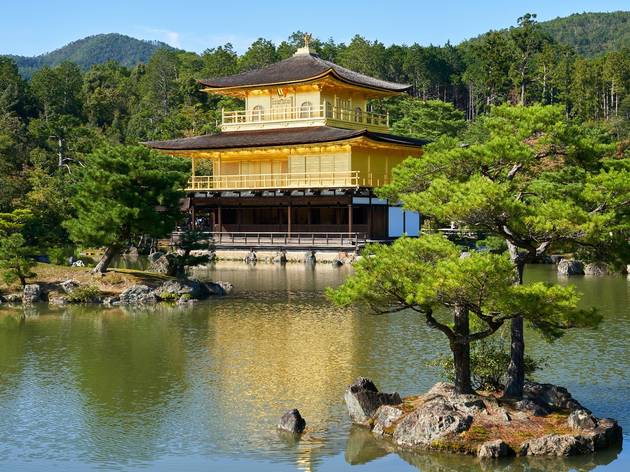 Photo: Timo Volz/Unsplash
Otherwise known as the Golden Temple, Kinkakuji is a Zen Buddhist temple covered in gold, a miraculous and shiny site in the middle of traditional Kyoto. In fact, the temple is so beautiful that a young monk attempted to burn it down in 1950, inspiring Yukio Mishima's famous novel 'The Temple of the Golden Pavilion'. First, you walk along a path to see the temple and its reflection before you eventually see it close up, so be prepared for multiple photo ops. Head there in the early morning or late afternoon for smaller crowds and less glinting from the gold leaf.
Kinkakuji Temple is currently under renovation until December 2020.