Glamping is making the great outdoors great again
Out with flimsy tarps, lousy sleeping bags and chemical toilets, in with safari-style tents, queen-size beds and hot spring baths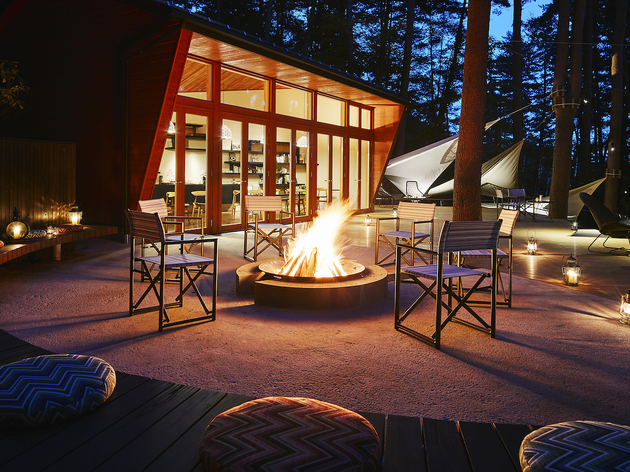 By Noriko Maniwa
It may have the pun-averse and camping purists up in arms, but glamping (glamorous camping) is here to stay. With resorts popping up at some of Japan's most iconic locations, there's never been a better time to sleep al fresco. So whether it is waking up to the perfect view of Mount Fuji or splashing around in the emerald waters of the Seto Inland Sea that floats your boat, here are five spots to savour.
HOSHINOYA FUJI
Hoshinoya Fuji is where it all started: this luxury resort introduced Japan to glamping and Japan fell in love. Created by an all-star group of specialists including architects, landscape designers and lighting technicians, it's designed for those looking to experience all the positives of camping without having to sweat for the pleasure.
All accommodation here has magnificent views of Mt Fuji, while the spacious communal terrace is the spot to grill some red meat or drink around the bonfire. Only guests are allowed to enter the premises, making the atmosphere peaceful and quiet. If you are feeling active you can indulge in horseback riding around the foot of the sacred peak or an early-morning canoeing session on Lake Kawaguchi. The rest of us are happy to kick back and soak in that view.
1408 Oishi, Fujikawaguchiko, Minamitsuru-gun, Yamanashi. 0570 073 066. hoshinoyafuji.com.
FBI
Located on Awaji Island in Hyogo prefecture, FBI – First-class Backpackers Inn, no relation to its American namesake – is a fancy tent village for campers with thick wallets. You can go swimming in the Seto Inland Sea and enjoy an evocative beach campfire in the evening. Accommodation options include a tent larger than the apartments of most Tokyoites, a two-person teepee on the seaside, and cottages that look like they've been ripped from the pages of a fashion magazine. Prices start from ¥28,000 for the cabins, which have space for up to six people.
2359 Goshikicho-Torikaiura, Sumoto-shi, Hyogo. 0799 34 0900. fbi-camping.com/awaji.
THE FARM
Chiba's The Farm is only an hour and a half away from central Tokyo but feels a million miles from the metropolitan heave. Part of a Ministry of Agriculture project that aims to 'energise producers' in the countryside, The Farm hosts a number of agricultural activities and events to introduce the public to the joys of living off the land and everything you eat is grown on site. You can choose to stay either in a tent or a cottage, either way you'll have access to the on-site onsen. After a long day out on the farm, there's nothing better than a hot spring bath.
1309-29 Nishitabe, Katori-shi, Chiba. 0478 70 5551. thefarm.jp.
WILD MAGIC THE THIRD PARK
You can now go glamping in central Tokyo – at Toyosu's 'outdoor park', Wild Magic. The stylishly designed 1.6-hectare site has the look of a theme park and stocks all the equipment you'll need for an evening of grilling – from cutlery and knives to meat and vegetables. Their American-style smoked steak with original garlic spice seasoning is especially delicious.
6-1-23 Toyosu, Koto-ku (Shin-Toyosu Station). the-third-park.com.
HATSUSHIMA ISLAND RESORT
The island closest to central Tokyo, Hatsushima can be accessed only by boat – it's a 25-minute ride from Atami Port, close to Atami Station on the Tokaido line. Hatsushima Island Resort is equipped with terraced mega tents and trailers with en suite bathrooms and private decks, while the barbecue menu is heavy on seafood including succulently fresh scallops and lobster.
At night you can gaze up at the stars, and in the early mornings watch the sunrise from the Shima no Yu baths. The hot spring here bubbles up from 40m underground and is rich with rejuvenating minerals. If you like to mix the call of the wild with your creature comforts, then Hatsushima is for you.
Hatsushima, Atami-shi, Shizuoka. 0557 67 2151. pica-resort.jp/hatsushima.
Planning a boozy vacation?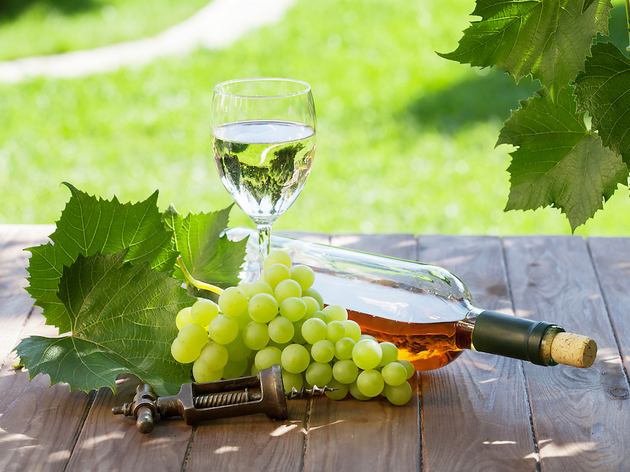 Discover the finest vineyards within easy reach of Tokyo