Planned and produced by Original Inc (publisher of Time Out Tokyo), Yamanashi – Travel That Changes You was released at the end of July.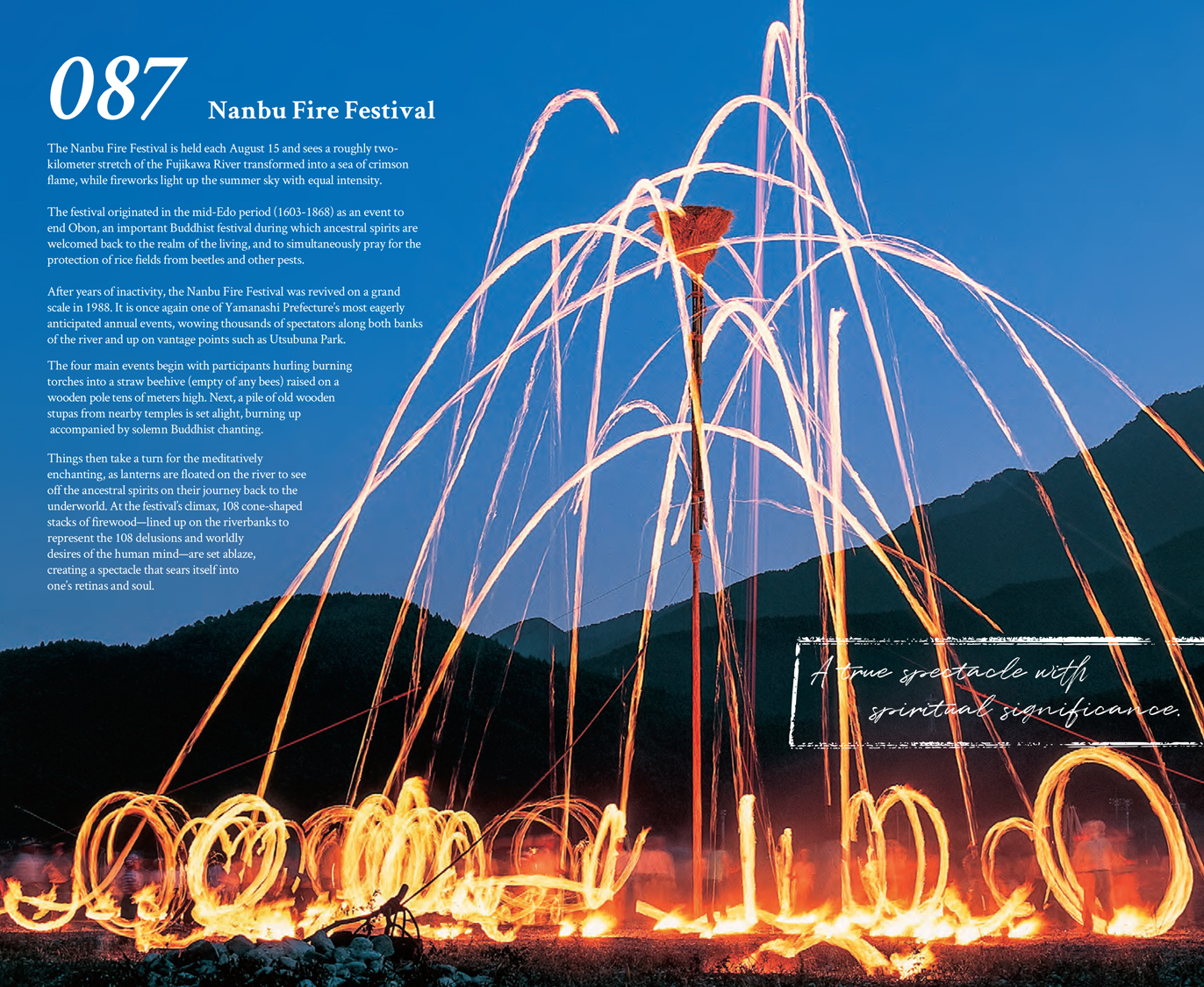 The guidebook's theme is transformative travel, introducing experiences you can only find in Yamanashi prefecture that will enrich your life, from nature spots and ancient shrines to hot springs and lakes.
The publication is divided into three key sections: Discover, which is about experiencing the lesser known attractions of Yamanashi prefecture; Uncover, which is all about deepening your understanding of Yamanashi's most popular places; and Recover, where you'll find the best spots to rest and recharge.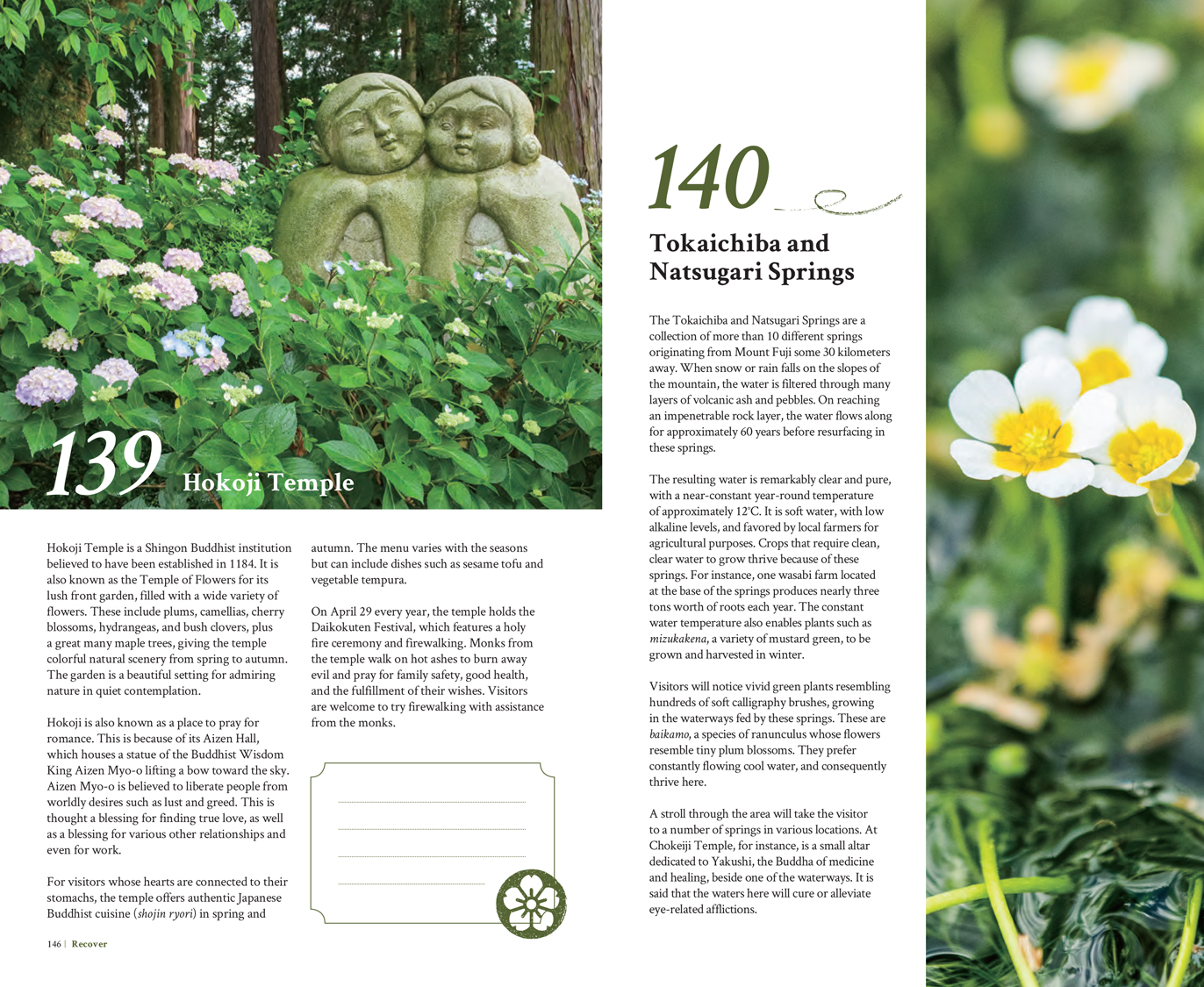 The Tokaichiba and Natsugari Springs featured in the Recover section, for example, are a collection of more than ten different fresh water springs originating from Mt Fuji. As the water flows down the mountain, it is filtered through volcanic ash, making it remarkably clear and pure – it's especially prized by local farmers. Take a stroll through the area, passing by each of the streams and admiring the vivid greenery around them.
Drop by Chokeiji Temple, where you can find a small altar dedicated to Yakushi, the Buddha of medicine and healing, beside one of the waterways. Between May and the end of August, look out for baikamo, a species of buttercup with flowers that look like a smaller version of plum blossoms. After spending an afternoon wandering amongst the flowers and enjoying the temple grounds, you'll understand why the area is associated with healing.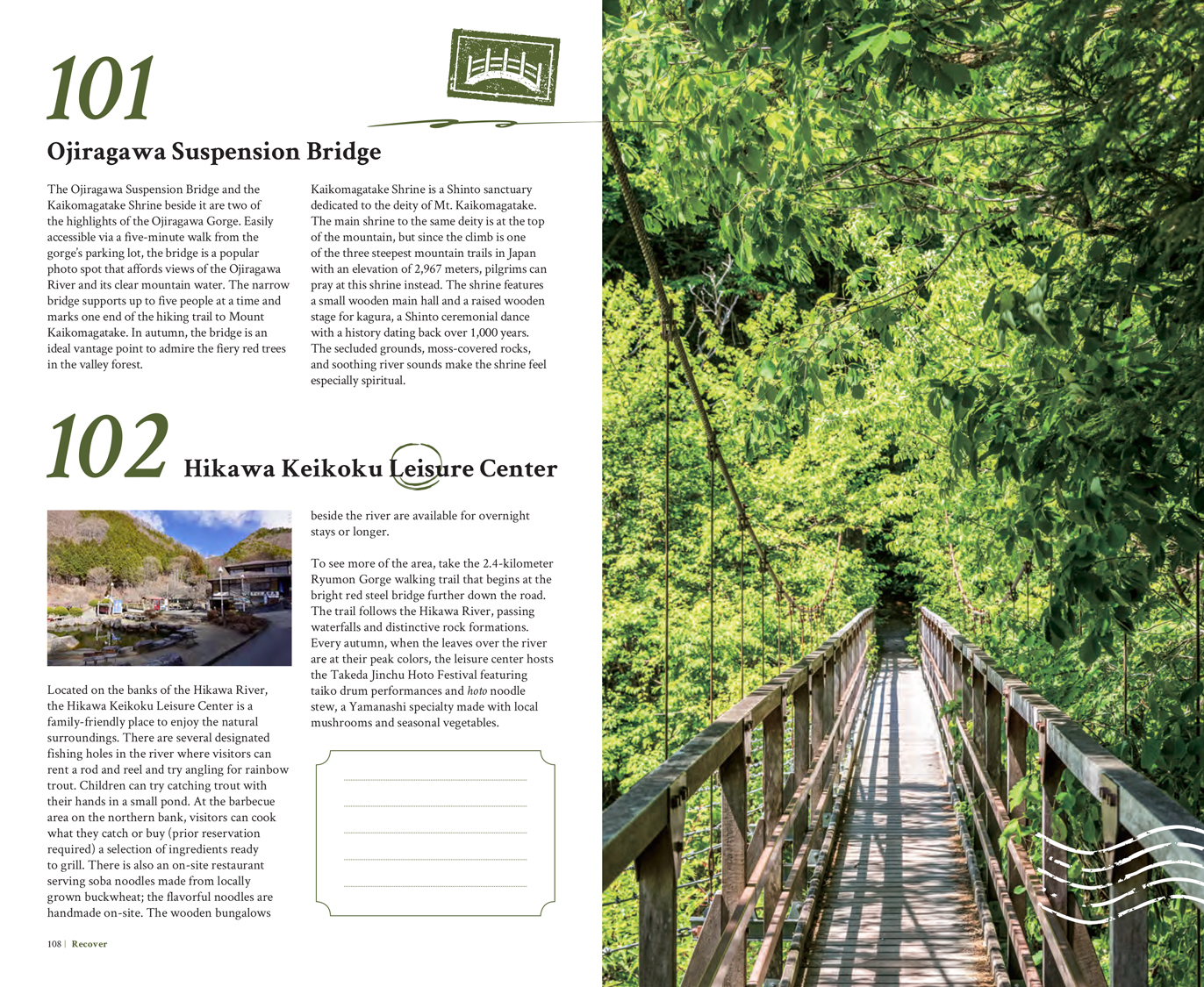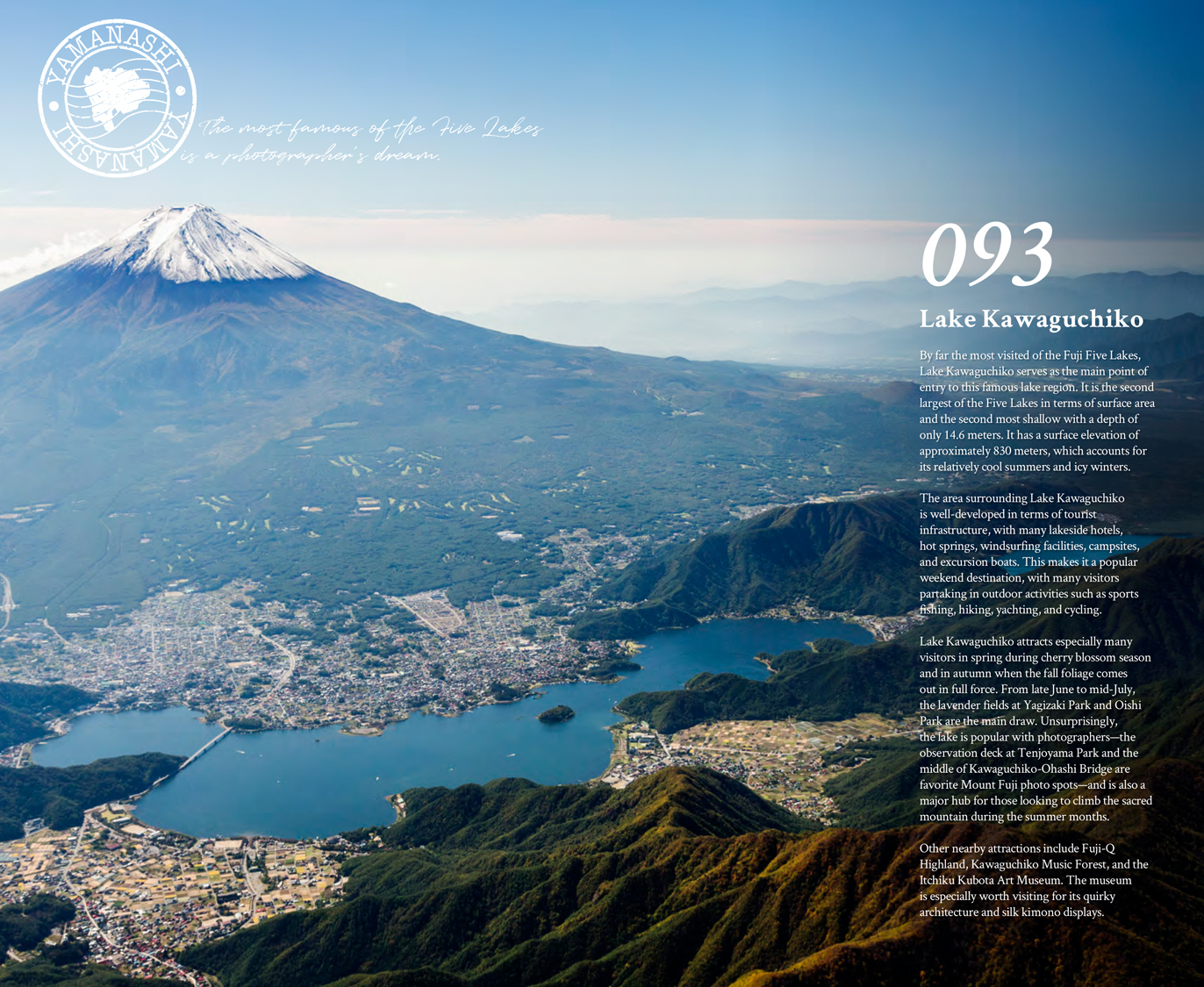 Time Out Tokyo deputy editor Kit Kriewaldt, who visited Yamanashi prefecture on a research trip for this project, said he was more impressed by the hokora (small wayside shrines) and suspension bridges deep in the forest than he was by the area's more famous shrines and temples.
Of course, there are plenty of reasons to visit the better known sightseeing spots, too, but Yamanashi is filled with opportunities to find something new in a quiet, hidden place – and that's the essence of transformative travel.
The travel guide features 140 locations, and its cover is graced by an image of Mt Fuji seen from Lake Shoji, one of the Fuji Five Lakes. This guidebook will be distributed for free at venues in the prefecture that have received the Yamanashi Green Zone Certification, as well as tourist centres in Yamanashi and Tokyo – all while closely observing any Covid-19 travel restrictions, of course. Keep an eye out for that striking cover and make sure to pick one up.
If you can't get your hands on the guidebook itself, then head to the official Yamanashi prefecture tourism site, where you'll find the full list of attractions and all the key details to plan your next trip.
Even though it's still not easy to embark on a new journey at the moment, this new guidebook is an opportunity to learn more about Yamanashi and dream of your next adventure.