Heads up! We're working hard to be accurate – but these are unusual times, so please always check before heading out.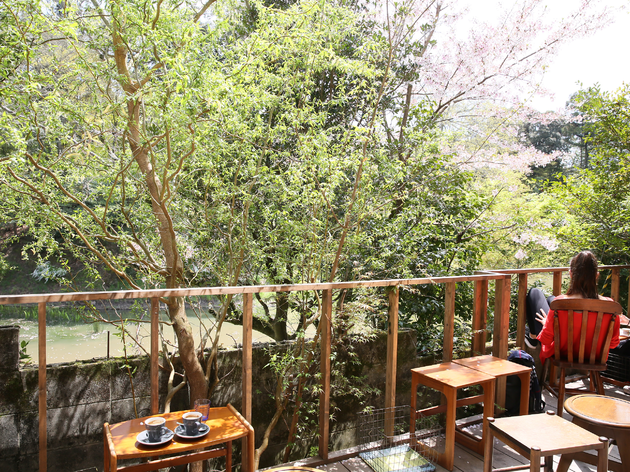 Your secret guide to Kyoto
Discover of a whole new side of Japan's cultural capital
There's no escaping the fact that Kyoto is Japan's most touristy city, with the ancient capital's dizzying selection of temples and treasures attracting travellers throughout the year. It's also notoriously hard to navigate, so first-time visitors often stick to the beaten path and miss out on seeing something a little different. That's where we can help: here's our guide to the city's quirkier side.
Looking for more things to do in Kyoto? Check out our dedicated Kyoto page
Five of our favourite secret spots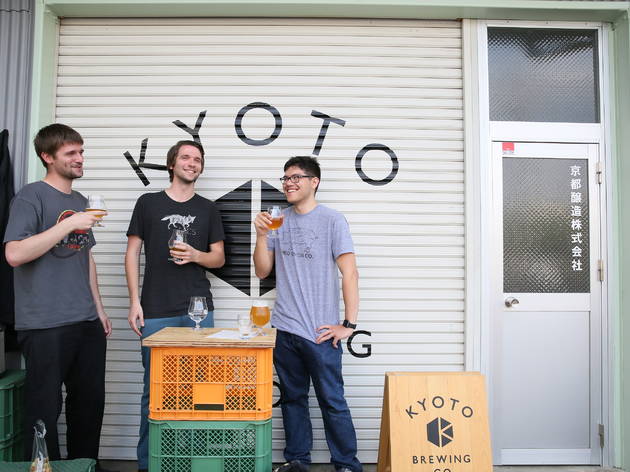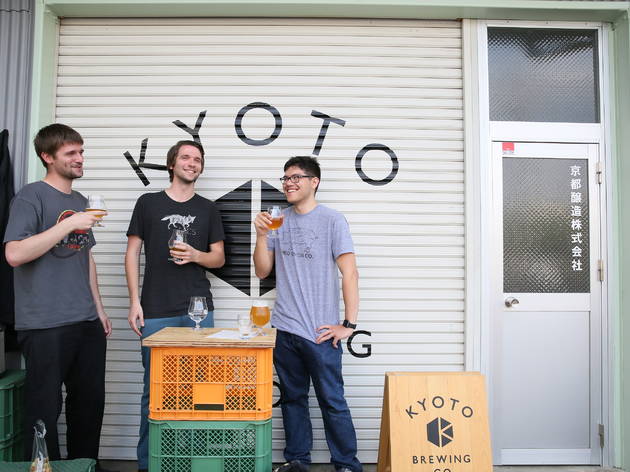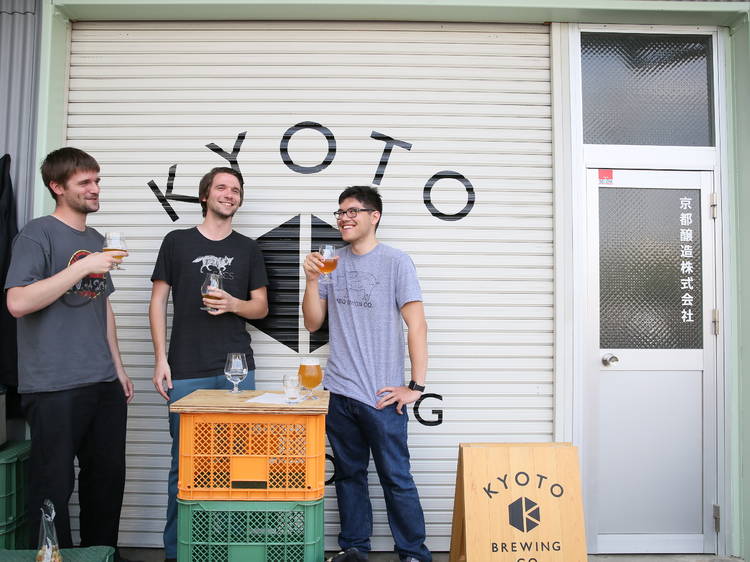 京都醸造
Run by a trio of expats from the US, Canada and Wales, this microbrewery has been the talk of its traditional neighbourhood since opening in April 2015 and its fame is spreading – Kyoto Brewing beers can now be found in hip Tokyo restaurants and beer bars. Aiming to craft brews that clearly deviate from current domestic trends while drawing on time-honoured, mainly American and Belgian, methods, the founders chose Kyoto as a base because of the city's rich culinary culture and penchant for fusing the traditional with the cutting-edge.
Make sure to go on a weekend, when the taproom – complete with a bare-bones terrace – is opened to the public. The presence of the occasional tourist deep in this residential neighbourhood, a ten-minute taxi ride from Kyoto Station, is also explained by the brewery's efficient branding: in turns up at the very top of a Google search page for 'Kyoto brewery'. The wonders of online marketing..
Address: 25-1 Nishikyujo-Takahatacho, Minami-ku, Kyoto
Hours: Sat, Sun only 12noon-6pm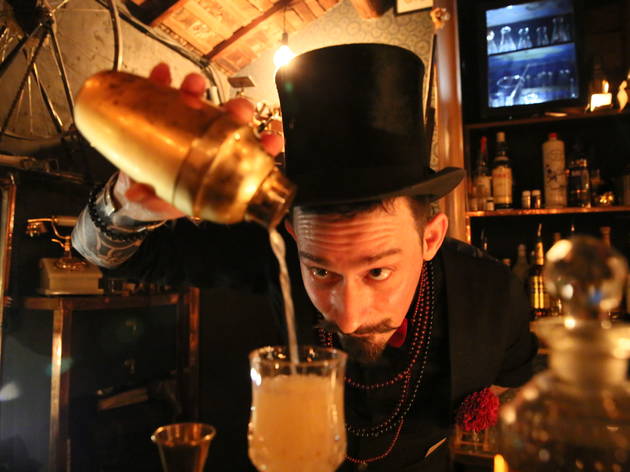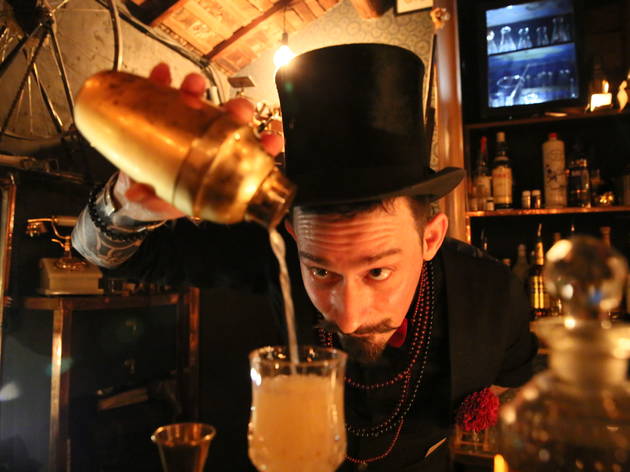 Hiroyuki Sumi
Even seasoned barflies may do a double take upon opening the door to this wonderfully eclectic second-floor watering hole, set in the very retro Kawaramachi neighbourhood. An ex-magician, French owner Christophe modelled the interior on an early 20th-century herbal pharmacy. He's also planted all sorts of funky contrivances around the space, so keep your wits about you when visiting. In addition to an eight-seat counter and a standing room, the bar has a swing by the window – best pace yourself with the drinks if you're seated here. The magically punchy cocktails cost ¥1,200 or ¥1,500 and no cover charge is applied.
Address: 2F, 138-9 Saitocho, Saiseki-dori Shijo-sagaru, Shimogyo-ku, Kyoto
Contact: 075 708 8511
Hours: 8pm-2am, closed Mon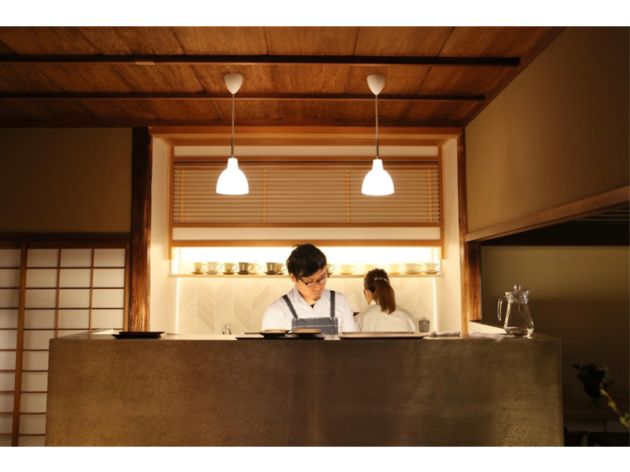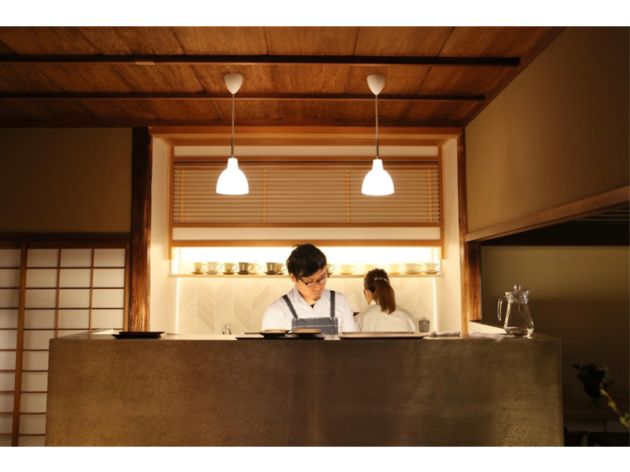 Hiroyuki Sumi
One of the city's best sweet spots, Murakami Kaishindo was founded in 1907. This venerable dessert specialist was late to the café game though, only opening its own in March this year. You'll find it in the back of the shop – take off your shoes and aim for one of the seats facing the garden. In addition to Murakami's famed cookies, the menu includes cakes, coffee and black tea. When you're all sugared up, explore the surrounding, once very quiet Teramachi-dori area, which is currently emerging as one of Kyoto's most exciting neighbourhoods due to a slew of new, hip openings.
Address: Teramachi-dori Nijo-agaru Higashigawa, Nakagyo-ku, Kyoto
Hours: 10am-5pm, closed Sun & hols, 3rd Mon of the month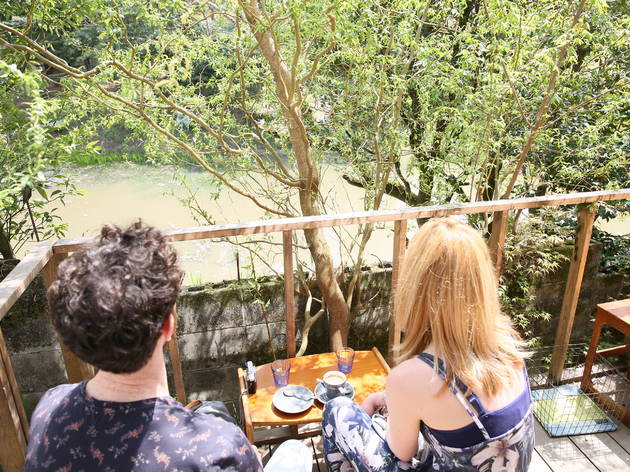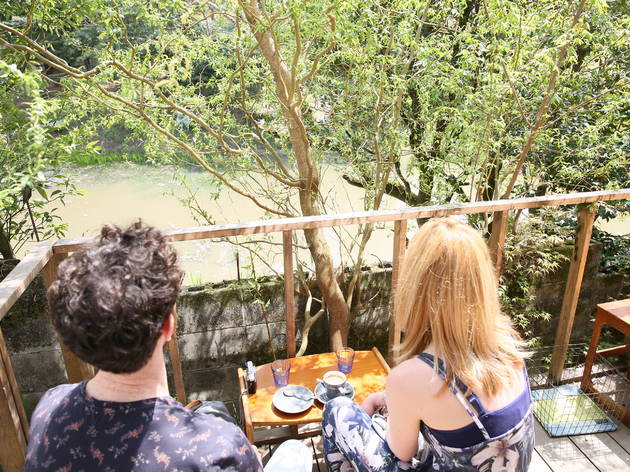 Hiroyuki Sumi
Few tourists visit Kyoto without stopping by Fushimi Inari Taisha, the impressive shrine famed for its countless red torii gates and multifarious fox statues. After climbing all the way up through the torii tunnel and trying to snap a selfie that says 'serene quiet time' rather than 'squeezed in among the hordes', head for the more tranquil streets behind the shrine complex.
Here you'll find this homely café, which hides out near the shrine pond and boasts terrace seats pointed directly towards the calm water. Both the coffee beans and baked treats served here are 'made in Kyoto': the former come roasted by local favourite Weekenders Coffee. Don't tell everyone – Vermillion is the kind of place you'll want to keep a secret.
Address: 5-31 Fukakusa-Kaidoguchicho, Fushimi-ku, Kyoto
Hours: 10am-5.30pm (Sat, Sun & hols from 9am)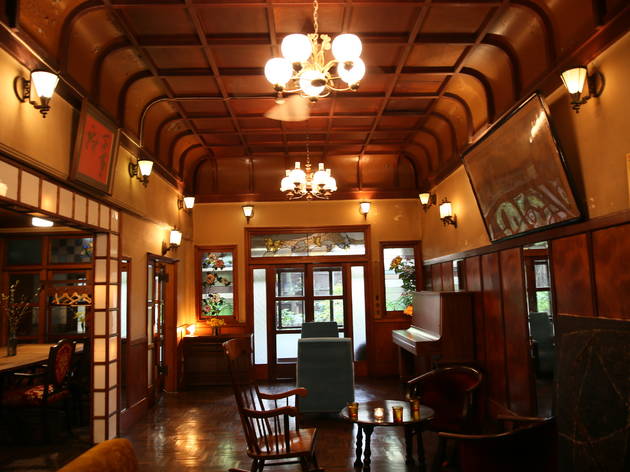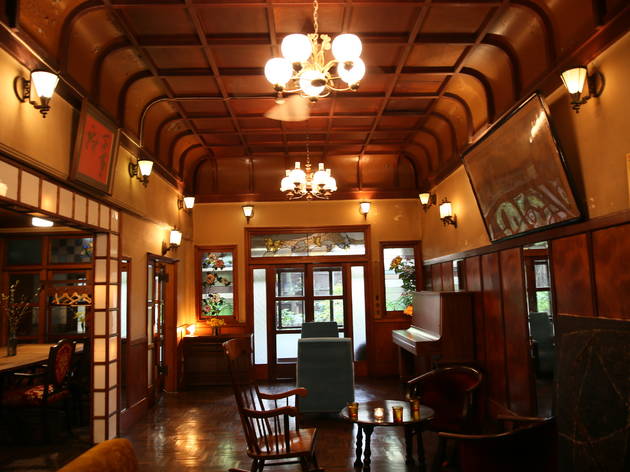 Hiroyuki Sumi
This 250-year-old building – which was originally constructed as an upscale brothel and later turned into a ryokan – now houses this retro café and bar. With the interior having been renovated in the late 1920s, everything about Kinse brings to mind the Western-style buildings of Japan's Taisho era (1912-1926) – including the atmosphere and music. If you're looking for truly unusual accommodation, try booking the second-floor room, which is still rented out to one group per night.
Address: 79 Nishi-Shinyashiki Tayucho, Shimogyo-ku, Kyoto
Hours: 3pm-10pm, closed Tue
24 hours in Kyoto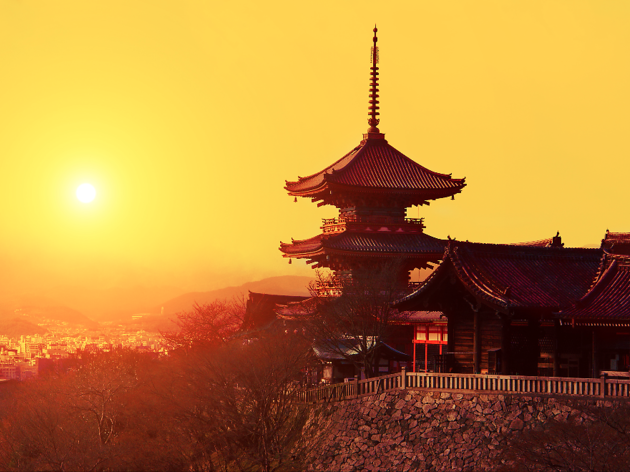 How to get the most out of your day in the ancient capital