Elgin and Winter Garden Theatres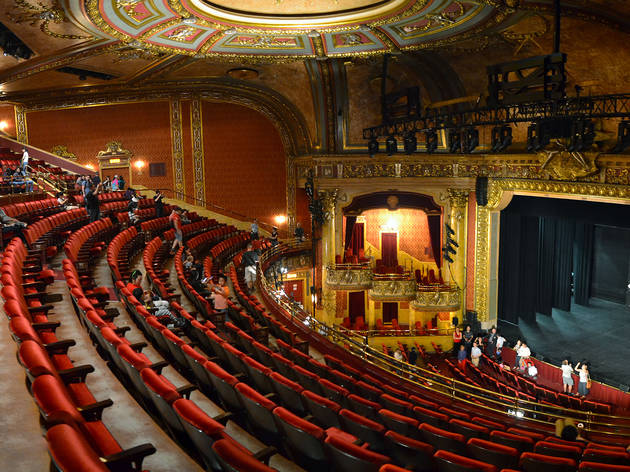 1/2
Photograph: Courtesy Creative Commons/Flickr/Amanda Sherrington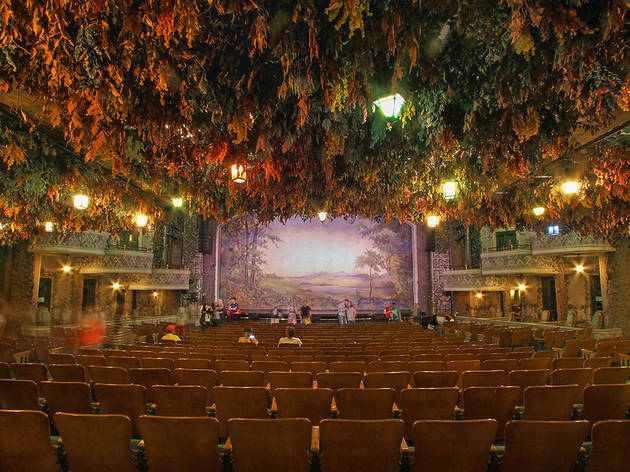 2/2
Photograph: Courtesy Creative Commons/Flickr/Jackman Chiu
Toronto bills itself as 'North Broadway', and with many touring companies coming through town, the city has an impressive theatre scene. There are theatres aplenty but two of the most popular are Elgin & Winter Garden Theatre, North America's only double-decker theatre complex and Young Centre for the Performing Arts—three stages in 19th-century tank houses in the Distillery District.
More
Less
Elgin and Winter Garden Theatres says
The Elgin and Winter Garden Theatres are a pair of stacked theatres in Toronto, Ontario, Canada. The Winter Garden Theatre is seven storeys above the Elgin Theatre.They are the last surviving Edwardian stacked theatres in the world. The pair were originally built as the flagship of Marcus Loew's theatre chain in 1913. The building was designed by architect Thomas W. Lamb, who also built the Ed Mirvish Theatre.Both theatres were built to show vaudeville acts and the short silent movies of the time. Each theatre was intended to compete in a different market.The gold-and-marble, domed, 'hard-top' lower theatre, Loew's Yonge Street Theatre, was home to continuous vaudeville and movies. The upper-level Winter Garden is an 'atmospheric' country garden under the stars. The upper theatre was built for the 'Big Time' vaudeville market and had reserved seats at premium prices, catering to the upper middle class. As well as competing in a different market, the upper theatre could be used for experimentation with acts, without the risk of closing the lower theatre.By 1928, feature-length silent films were popular, but sound films were just coming into their own. In 1928 the lower theatre was converted to show sound films and the upper theatre was closed. The Winter Garden remained shuttered for about sixty years. Left inside it was a large collection of vaudeville flats and scenery, now the world's largest surviving collection. In 1969, Loews sold the Elgin to Famous Players. By the 1970s, the Elgin was showing mainly B movies and soft-core pornography.
More
Less
Venue name:
Elgin and Winter Garden Theatres
Contact:
Address:
189 Yonge St
Toronto
M5B 1M4

You may be interested in: