The 15 best bars in Toronto
Sip your way through the best bars in Toronto including kitschy dives and swanky cocktail lounges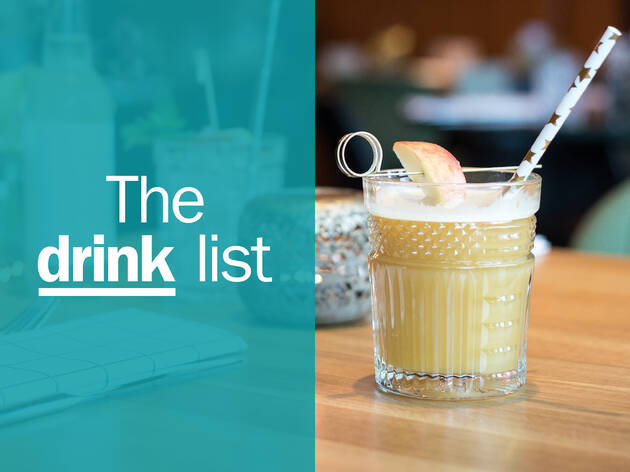 Toronto's bar scene is not for the faint of heart, but certainly for the thirsty. Busy streets are peppered with local and visitors looking for fun, new things to do once the sun sets and the thirst hits. From high-end lounges to dive-y watering holes, the nightlife options are as vast, unique and creative as the imbibe-loving inhabitants that call this city home. Much like the chefs who have elevated Toronto's best restaurants and head-turning culinary presence, the bar masters and mixologists are paying homage to the city's multicultural roots by using ingredients, flavors and methods to create a drinking culture that's truly Toronto. Here are 15 of the city's best watering holes.
Best bars in Toronto
1
Photograph: Courtesy Yelp/Kat F.
What is it? One of Toronto's essential cocktail bars, Bar Chef plays with molecular gastronomy to create engaging and memorable drinks. The team at Bar Chef pride themselves on preparing all infusions, bitters and syrups in house and offer their guests unique, masterfully crafted cocktails.
Why Go? Watch as patrons "ooh" and "ahh" as pieces of drinkable art are presented to them. Bar Chef is a truly modern drinking experience that will surpass expectations.
2
Photograph: Courtesy Yelp/Nikita I.
What is it? Inspired by Toronto's Industrial Era, DW Alexander is a sleek, contemporary speak easy located in Toronto's historic downtown, serving up refined classics in an equally distinguished space. A business casual dress code is enforced and patrons must be 25 and older to enter.
Why Go? If you're feeling fancy and looking to enjoy strong, complex cocktails in a cool spot that offers live music and upscale bar snacks.
3
Photograph: Courtesy Yelp/Emily B.
What is it? Easily missed, this thoughtfully designed Chinese inspired bar is hidden behind a neon lit bodega. Playful cocktails blend flavors from East and West and are paired perfectly with a small, yet enticing food menu.
Why Go? Drinking at MahJong feels like being part of a cool, secret club. It's perfect spot for celebrating birthdays or breaking the ice after a first date, with a great selection of wines, whiskey, beer and cider from all over the world.
4
Photograph: Courtesy Yelp/Parya S.
What is it? Part of Grant Van Gameran's culinary family, Bar Raval offers an ever-changing menu of Spanish tapas, sophisticated cocktails and an impressive list of beer and wine. Open early to those wandering down College St. looking for a mid-morning pick me up, and open late for the dinner crowd, hungry for a lively dining and drinking experience.
Why Go? Transport yourself to Spain while staying central in Toronto. Bar Raval's stunning wooden interior sets the scene for an intimate, elegant dining and drinking experience.
5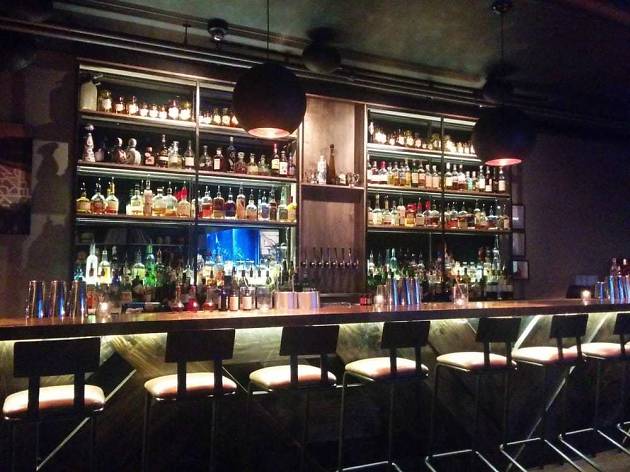 Photograph: Courtesy Yelp/Marina C.
What is it? Rush Lane is a fun, cocktail-focused hot spot located on buzzing Queen St. Each cocktail explores diverse flavor profiles and offers something for everyone. From well executed classics to playful Tiki inspired concoctions, you'll be tempted to try every drink. Don't worry, there's a food menu available in case you do.
Why Go? The cocktails speak for themselves: delicious, thoughtful and prepared by staff that's knowledgeable, friendly and always happy to talk shop.
6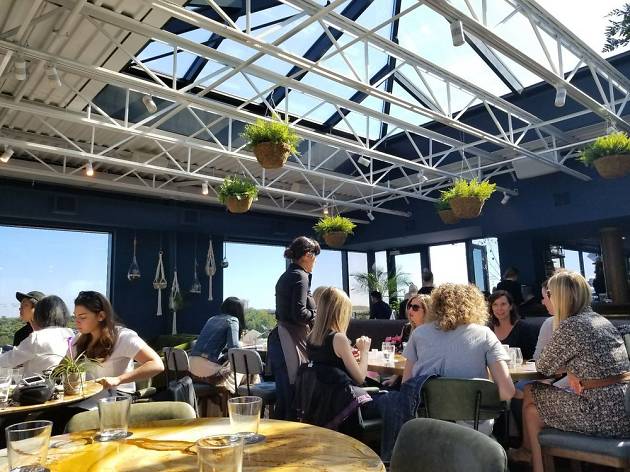 Photograph: Courtesy Yelp/Jenny N.
The Rooftop at Broadview Hotel
What is it? An exciting addition Toronto's East Side, The Broadview Hotel brought life back into the beautiful heritage building that formally housed Jilly's "Adult Entertainment". The Rooftop Bar has become one of the city's best patios, with stunning 360 views and a solid selection of cocktails, beer and wine.
Why Go? History and style are blended gracefully (with cheeky nods to the building's past occupant) and offer East Siders an upscale cocktail experience. Tourists and locals alike will appreciate the sunset views of the CN Tower while sipping on a glass (or two) of a nice white.
7
Photograph: Courtesy Yelp/Cherrie T.
What is it? Unsurprisingly, this Toronto bar is known for serving up refined and refreshing libations. Owner Jen Agg (of Black Hoof, Rhum Corner and Grey Gardens fame) has created a space that's inviting and well spirited, in both cocktail offerings and atmosphere.
Why Go? Elegant, yet laid back, Cocktail Bar is a perfect option for an after-work bevy, or pre-dinner appetizer. The cocktails come highly recommended though selections of beers and wines are available as well.
8
Photograph: Courtesy Yelp/Barbara D.
What is it? It's tough to describe Toronto's bar scene without mentioning Cold Tea. It's one of Toronto's not-so-hidden gems that's certainly worth a visit. However, a newer contender is creeping up the ranks, and at no surprise. The same culinary genius behind Cold Tea's Juanmoto, is also the one to thank for Pinky's.
Why Go? If you enjoy Cold Tea, you'll love Pinky's Vietnamese-Cambodian inspired cocktails, eclectic interior, and off-the-beaten path vibes.
Price?: Average
9
Photograph: Courtesy Yelp/S.B.
What is it? Those who grew up around Yonge and Eglinton will always associate this midtown intersection with the subway station's scent of Cinnabon and popular teenage hangout, the Famous Players theatre. Those days are long gone. Yonge and Eg has boomed and welcomes fun and funky watering holes like Good Fortune Bar.
Why Go? Located under La Carnita's Uptown outpost, Good Fortune Bar offers creative cocktails and an impressive beer list. Prepare for loud music and delicious drinks that go down a little too easy.
10
Photograph: CourtesY Yelp/Kaley C.
What is it? Craft beer, vintage arcade games and pizza all come together under Get Well's fun, eclectic roof. The bar serves up lots of local craft brews, with cocktails and standard bar rail available for those non-hop-heads.
Why Go? If you're looking for a fun, casual night with friends that will almost certainly end with a fresh slice from North of Brooklyn Pizzeria that's conveniently located in the bar. Bring some change for the games, and arrive early as this beer focused barcade fills up quickly.
11
Photograph: Courtesy Yelp/Vivek S.
What is it? This Japanese-Rockabilly bar embraces American 50's nostalgia, British rock and Japanese culture all within a small space, serving up drinks that pack a punch. Step back into time while browsing tunes on the bar's juke box and sipping on one of their Asian inspired cocktails.
Why Go? Go for some awesome vintage vibes, delicious drinks and a great selection of Japanese whisky and sake. Draught beer is also available for more casual drinking. Note that the bar is cash only.
12
Photograph: Courtesy Yelp/Amber C.
Shameful Tiki Room Toronto
What is it? There is absolutely no shame when drinking at Toronto's vintage Tiki themed bar, the Shameful Tiki Room. Some of the city's best exotic concoctions can be found in this South Pacific inspired haunt. The bar's interior is as fun and playful as the drinks themselves and offers a unique cocktail adventure.
Why Go? Embrace the perfectly kitschy décor and enter a world of escapism. The bar's signature Tiki drinks taste just like vacation, but don't require a 17-hour flight.
13
Photograph: Courtesy Yelp/Steven H.
What is it? This hip, east side bar feels like home with its mismatched furniture, friendly staff and community driven events. Drinks vary from discount domestic beers to elevated cocktails, so you're bound to find your brew of choice.
Why Go? Farside makes space for creativity and engages community with events like Trivia Club, VHS movie night and spinnin' DJ's on Fridays and Saturdays. The bar's inclusivity makes them approachable to locals and visitors alike.
14
Photograph: Courtesy Yelp/Nicole S.
What is it? With its big back patio and cozy, dimly lit lounge, Sweat Betty's is one of Toronto's longest standing dives located at the buzzin' intersection of Queen and Ossington. Enjoy no frills cocktails, lots of beer and a great selection of whisky.
Why Go? Whether you're seeking a casual meeting place for a quick drink (pit stop shots, anyone?), or you've been lucky to snag seats on the bar's back patio, Sweaty Betty's can keep you fueled for the night, without breaking the bank.
15
Photograph: Courtesy Yelp/Brian C.
What is it? This iconic, Toronto institution has been getting us drunk (and curing our hangovers) since 1987. If you're looking to share some pitchers of beer with friends, catching a show at the upstairs stage, or simply craving some late-night nachos, Sneaky Dee's has you covered.
Why Go? To experience a staple of Toronto culture and enjoy affordable easy-drinking brews. And in case you get a little too messy the night before, Sneaky Dee's offers a Weekday Breakfast special for only $5.50.
Check out more late-night hangouts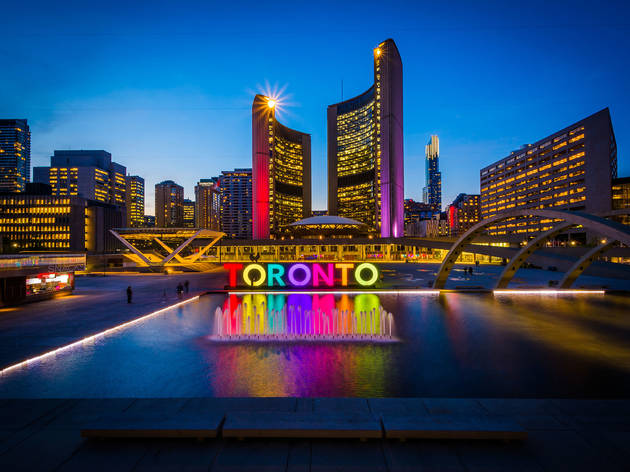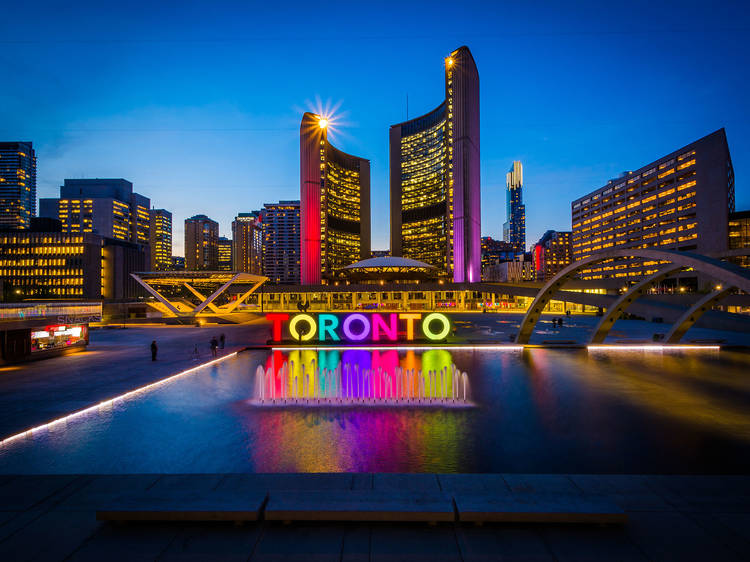 Walk down any major street and—most nights of the week—you'll find people spilling out of bars, restaurants, parks, parties, and patios. Toronto boasts venues for every interest, whether you want to dance all night, play a board game, or share a private convo over a glass of wine.
More to explore