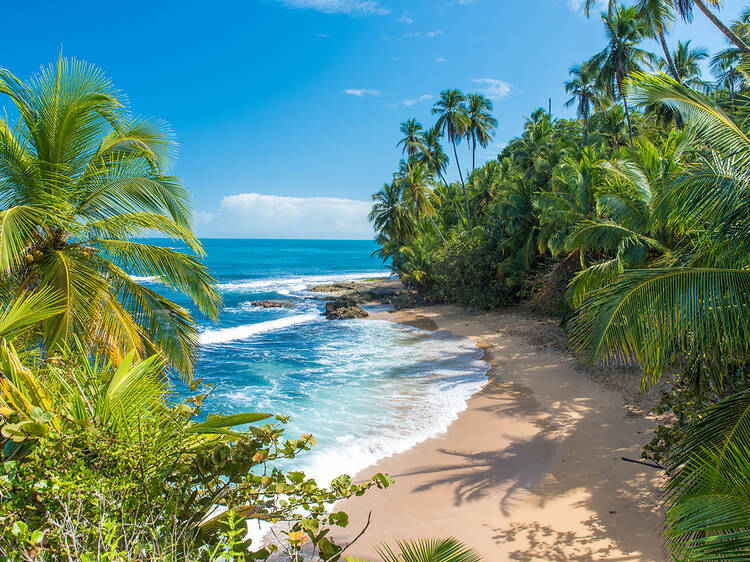 Photograph: Shutterstock
Olivia Warrick, Costa Rica
Olivia Warrick is a self-employed marketing consultant from Arlington, Virginia in the USA. She and her partner wanted a change in lifestyle after the pandemic and, having visited Costa Rica several times, the central American country appealed due to 'the friendly culture, the proximity to diverse settings like beaches, mountains and cities, and the weather.'
Costa Rica's digital nomad visa is one of the more difficult ones to qualify for – principally because the minimum wage requirement is a bit higher. Individual nomads in the country need to be earning $3,000 (£2,500) per month, while for those bringing families along, it's $5,000 (£4,200) per month. For context, the average monthly wage in the UK is £2,440 ($2,800), while in the US it's about $4,100 (£3,570). That makes it a somewhat more exclusive digital nomad destination.
For Warrick, the appeal of digital nomad life is all about its flexibility. She currently rents an apartment in the capital, San José, but also frequently takes 'work breaks' to destinations around the country. 'Sometimes it's the beach, sometimes we feel like heading to the mountains,' she says.
Warrick's main fears before moving abroad concerned language, but those fears have gone unrealised. 'My high-school Spanish has proven quite useful,' she says. 'And Ticos [a friendly term for Costa Ricans] are always willing to teach us new words and phrases.'
That's allowed Warrick to make the most of attractions that are specifically angled towards digital nomads. For example, she and her partner took off to Isla Chiquita, a glamping retreat on Costa Rica's Pacific coast. From there, they could still work. 'We couldn't believe how fortunate we were to have a deck office with a full view of the surrounding ocean,' she says.
One particularly life-changing experience at Isla Chiquita saw Warrick go out on a 'bioluminescence adventure', seeing living organisms like glow-worms and deep-sea fish light up the sea at night.
'It truly highlighted that we are living a fantasy,' she says. 'Boating around as the ocean sparkled with what looked like tiny submarine stars was simply spectacular. I think that experience made us realise how fortunate we are to have the chance to live a different kind of life.'