The 12 best restaurants in Traverse City
From tamale joints to pasta emporiums, the best restaurants in Traverse City draw slew of foodies each year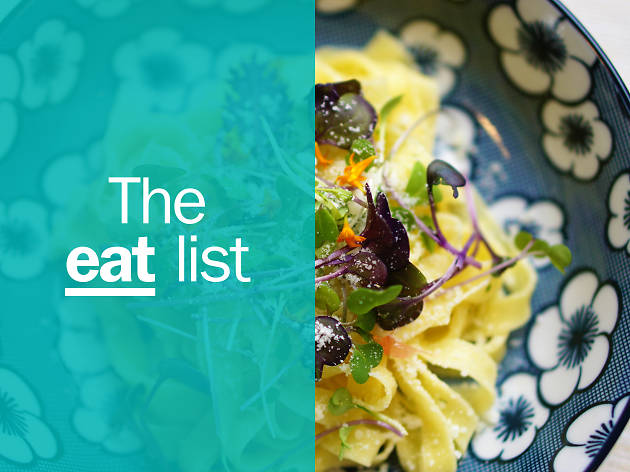 The large amount of natural resources at hand in Northern Michigan has fostered a deep appreciation for locally-sourced fare. "Foraged" isn't just an industry buzzword in Traverse City: the local food scene is season-driven and revolves around getting creative with basics. Nearly every menu boasts something root-based and basically all desserts make outstanding use of cherries. The area is renowned for its cherries, after all: Traverse City is home to the National Cherry Festival, which draws hundreds of thousands of visitors each year. Planning a visit? Check out our list of the best things to do in town and browse through the following collection of best restaurants in Traverse City. Make sure to dine at them all. You're welcome.
Best restaurants in Traverse City
1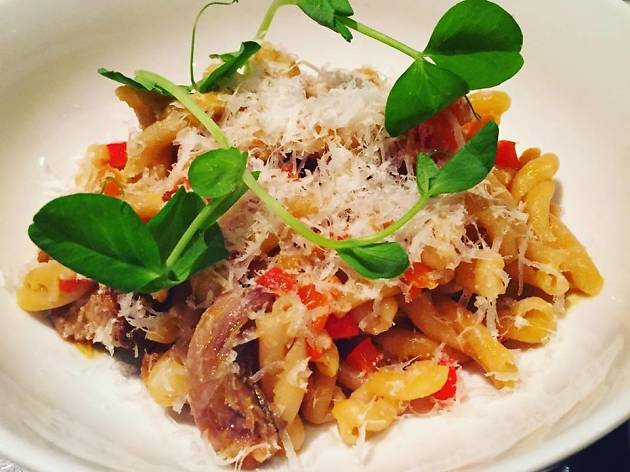 Photograph: The Cook's House
What is it? Chefs Eric Patterson and Jen Blakeslee earned their stripes under Michelin-starred chef Andre Rochat before coming home to provide sustainable, locally-sourced delicacies to Patterson's hometown. The menu is exquisitely cultivated with a French influence: favorites include the oyster mushroom soup and braised rabbit. The establishment's decor, like it's menu, is intimate, tasteful and unpretentious. Make your reservations ahead of time, since capacity at The Cook's House is only 26, and seats are in high demand.
Why go? An acclaimed, chef-owned fine dining destination that stays true to its roots.
Price: Blowout
2
Photograph: Sugar-2-Salt
What is it? Widely recognized as having the "most perfect brunch you will ever have", Sugar-2-Salt offers unique, vegetarian-friendly crowd pleasers like root vegetable waffles. They don't skimp on the meat, either, with seasonally-driven specialties like beef tartare topped with a duck egg yolk, there's truly something for everyone. Opening at 7am, it's an excellent start to the day for travelers making their way over for a walking tour of the Commons.
Why go? Light and satisfying brunch with proximity to essential local sights.
Price: Average
3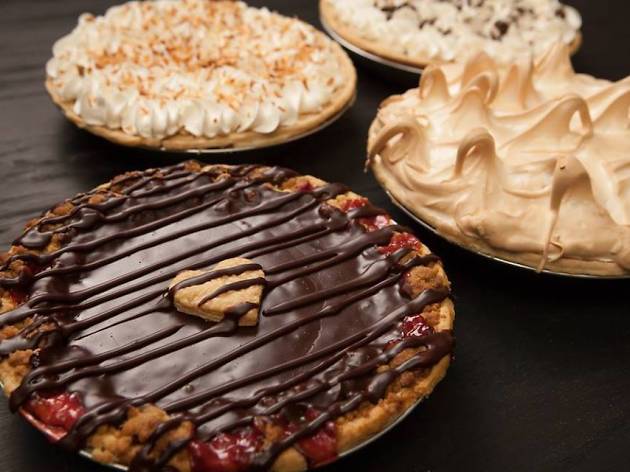 Photograph: Grand Traverse Pie Company
Grand Traverse Pie Company
What is it? Traverse City is famous for its cherries and you can't have a cherry town without a bevy of fine pies. The downtown bakery boasts nearly a dozen varieties on the American classic using the regional Montmorency breed, from tart and sweet to sugar-free and ganache. For those inclined toward other local flavors, they offer crumbles of Michigan Rubel blueberry, Northern Spy apple and an outstanding strawberry rhubarb.
Why go? You never knew cherry pie could be made in this many ways.
Price: Bargain
4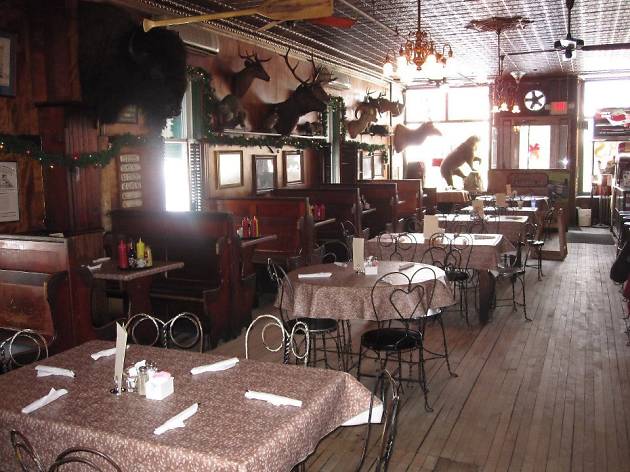 Photograph: Sleder's Family Tavern
What is it? Open since 1882, Sleder's is the area's oldest continuously-operating tavern. Aside from a charming and vibrant history, they're also home to an excellent assortment of sandwiches and bar food classics with delicious midwestern twists (read: loads of cheese). The vibe is casual and homey and the decor historic, with old-school wooden booths and a host of taxidermied moose heads adorning the walls.
Why go? Have some baked brie and a buffalo burger at Traverse City's oldest eatery.
Price: Average
5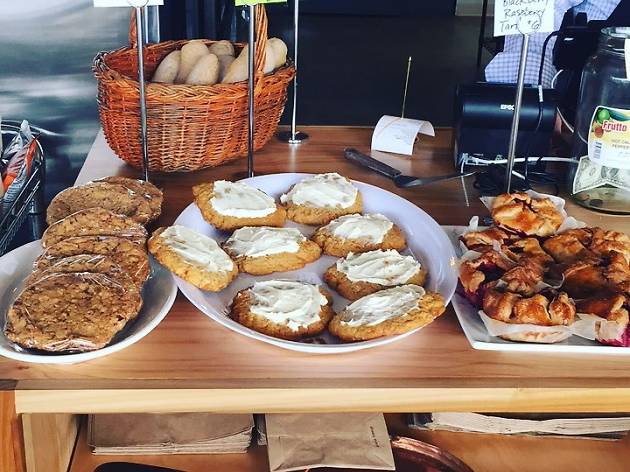 Photograph: Raduno
What is it? Housemade tagliatelle, rigatoni and gnocchi are the specialties at this airy downtown delicatessen. The menu also sports several fresh salads and picnic-perfect sandwiches to choose from. The inside is spacious with plentiful seating and a casual countenance, but the close walk to Boardman Lake makes Raduno an excellent quick lunch pitstop for those on the go.
Why go? You can enjoy handmade pasta in this scenic locale and outstanding quick-serve.
Price: Average
6
Photograph: Alliance
What is it? Chef James Bloomfield brings a lot of creativity to Alliance's pared-down, straightforward menu. Standards like brussels sprouts are treated with a fascinating and refreshing blend of mustard, nori and quail egg. Positioned smartly near the bank of the West Arm Grand Traverse Bay, this two-year-old bistro has already made a name for itself with its modernity, community-oriented business practices, and excellent cocktail menu.
Why go? A contemporary takes on time-honored fine-dining victuals.
Price: Pricey
7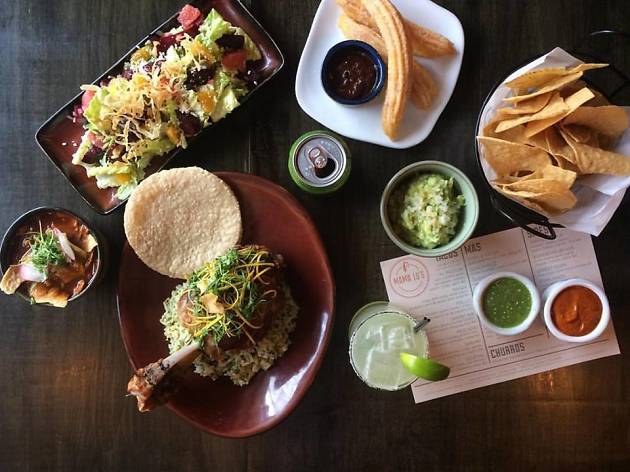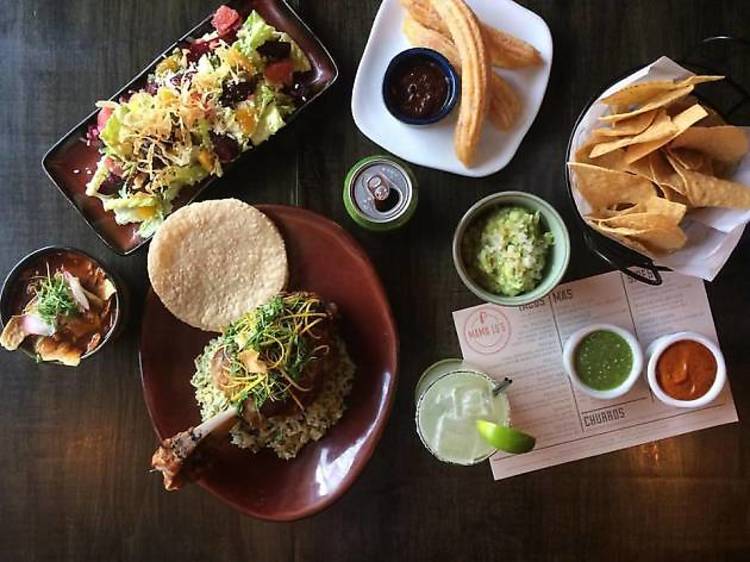 Photograph: Mama Lu's Taco Shop
What is it? A taste of Texas right here in Michigan thanks to Chef John Larson, who named the place after his El Paso-based great-grandmother Lu.
Why go? The best thing about this modern and stylish taqueria is the 'taco kit'. This bad boy will feed five to seven people and you can all make your tacos the way you like, with a variety of meats, salsas, veg, chips and more. Alternatively, opt for the ready-made tacos and other Mexican street food bits, then wash it down with a mango margarita or sangria.
Price: Average
8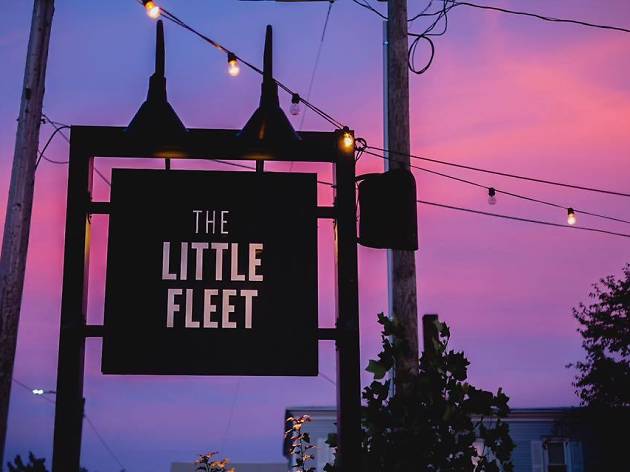 Photograph: The Little Fleet
What is it? The Little Fleet started as a bar and courtyard hosting the occasional food truck. It has since grown into a bustling corner with a half-dozen trucks of all kinds from BBQ to tacos, between Memorial Day to Labor Day. It's also a full-time home to Milkweed, which has a rotating street food inspired menu. Its most recent undertaking is to bring in a weekly rotation of vendors to give patrons as many options as possible.
Why go? A diverse and delicious gathering of the areas most standout street food purveyors.
Price: Bargain
9
Photograph: Wren The Butcher
What is it? A must-visit for northern comfort food, Wren The Butcher is a welcome addition to Traverse City's State Street Marketplace. Steeped in the region's rich tradition of hand-crafted sausage and artisan pasta dishes, visitors rave about the spaetzle and bratwurst dishes. The marketplace is just off the Boardman River, blocks from the Michigan Artists Gallery and the Old City Hall Historical Landmark.
Why go? Pull up a chair at this indoor food market and do a bit of people-watching while tucking into a brisket wedge.
Price: Pricey
10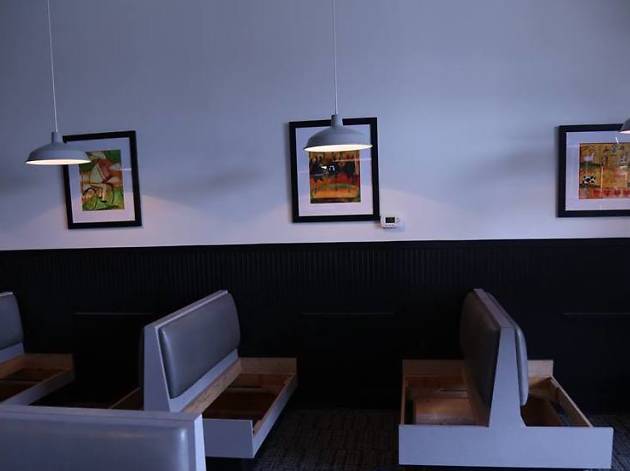 Photograph: The Omelette Shoppe
What is it? With two locations (one in the heart of downtown and one in the northeast area next to the Grand Traverse County Civic Center), The Omelette Shoppe has had breakfast fans well-covered since 1975. In addition to their famous variety of omelettes, like the goat cheese with wild mushrooms, bacon and chives, it's known for its renowned pecan rolls and cinnamon rolls.
Why go? Inventive breakfast specialties have kept this lively local chain going for over 4 decades.
Price: Average
11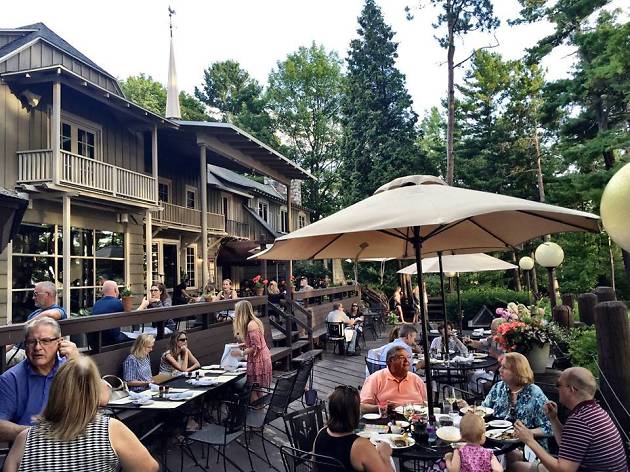 Photograph: Mission Table
What is it? Mission Table is nestled in a beautiful mansion built around 1880 and seated 10 miles north of downtown on the northwestern shore of West Arm Grand Traverse Bay. The establishment believes strongly in farm-to-table tradition, exclusively partnering with local vendors on its extensive food, beer and award-winning wine menus. The lore doesn't end at tales of satiated stomachs, though: It's believed the restaurant is haunted.
Why go? An intimate and scenic escape with farm-to-table finery.
Price: Pricey
12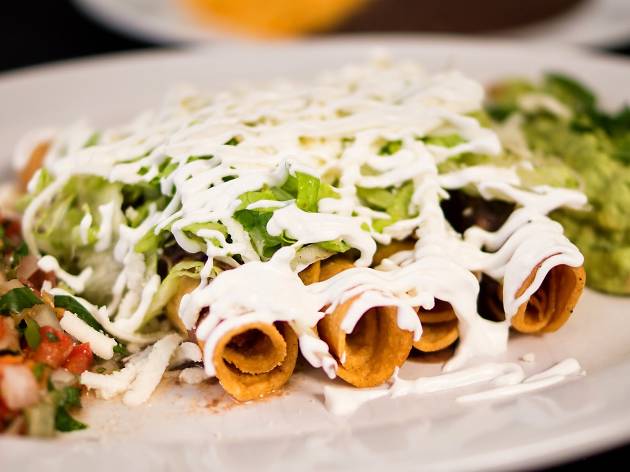 Photograph: Osorio Tacos Y Salsas
What is it? The owners of Osorio combine two regions of Mexican tradition, Baja and Oaxaca, bringing diners an unexpected pleasure in an area best known for heavy, French-influenced cuisine. It makes the best mole in the Midwest, and the tamales are worth the trek up to the north part of town. Stop by en route to the Spruce Run Golf Course, or just take the little detour and get a better lay of the land.
Why go? Fresh, authentic and affordable family-owned Mexican dining.
Price: Bargain
Discover Time Out Market: the best of the city under one roof
Planning out your trip?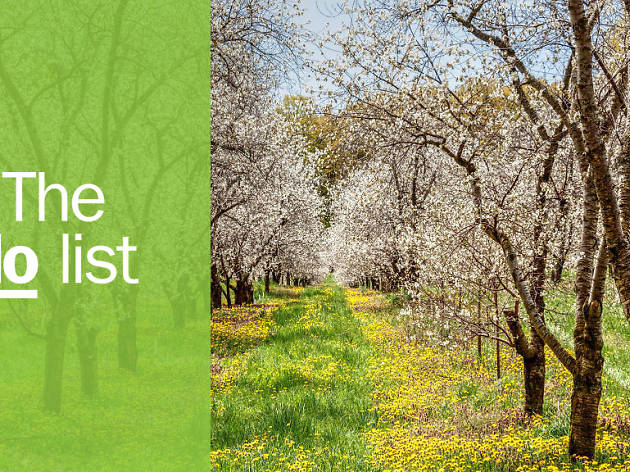 Cycle through wine country, explore the shores of the Grand Traverse Bay or marvel at beautiful botanic gardens. Take a tour of TC with our top must-dos to sample the best bayside bites, brews, arts and parks.