The 10 best things to do in Traverse City
Indulge in craft beer and cherry pie before hunting out local art in this lakeside city in Michigan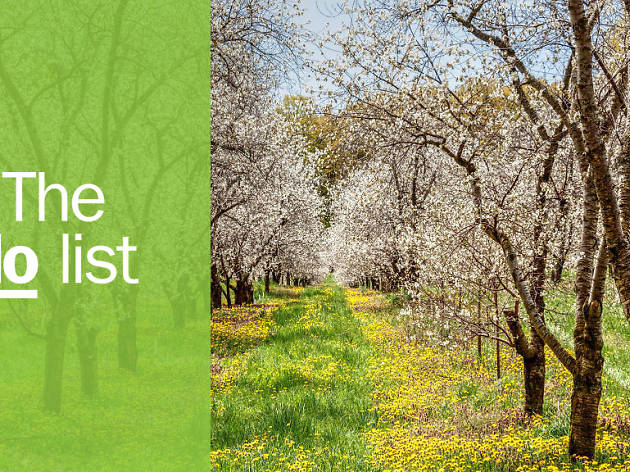 Traverse City is the cherry capital of the world and you'll find this fruit celebrated throughout town, year-round, in local spirits, visual arts, and more. While the annual National Cherry Festival is a must-see attraction, there are plenty more reasons to visit this beloved Michigan city. Cycle through wine country, explore the shores of the Grand Traverse Bay or marvel at beautiful botanic gardens. Take a tour of TC with our top must-dos to sample the best bayside bites, brews, arts and parks.
Done something on this list and loved it? Share it with the hashtag #TimeOutDoList and tag @TimeOutEverywhere.
Find out more about how Time Out selects the very best things to do all over the world.
The 10 best things to do in Traverse City
1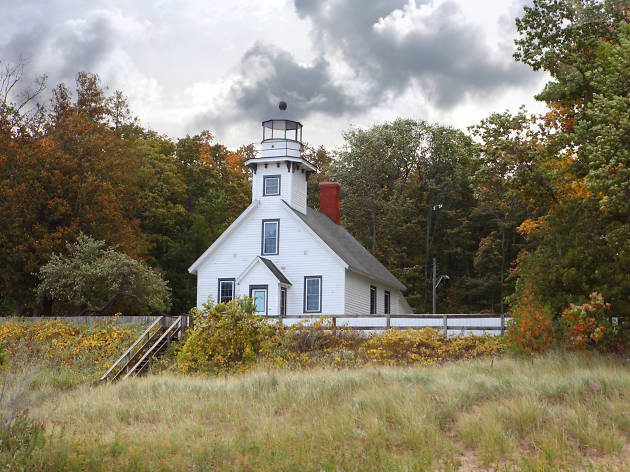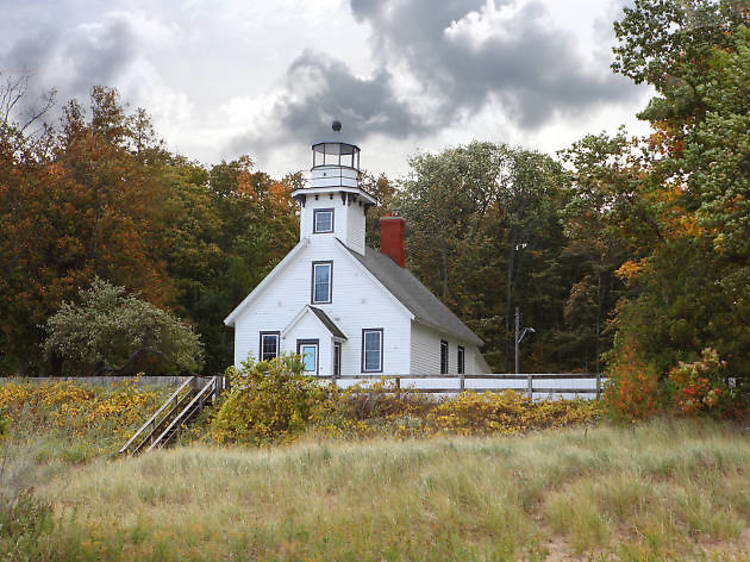 Photograph: Old Mission Peninsula
What is it? A slim, 19-mile-long peninsula in Grand Traverse Bay that's home to wineries and historic buildings.
Why go? Take a scenic drive or cycle to the Mission Point Lighthouse, built in 1870. Pose for a selfie in front of the 45th parallel sign, noting the halfway point between the equator and North Pole. And follow the Old Mission Wine Trail to sample award-winning Michigan wines.
2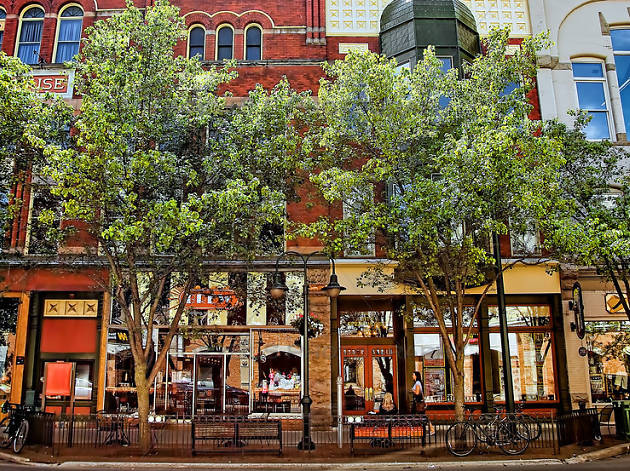 Photograph: Joey B. Lax-Salinas
What is it? A pedestrian-friendly shopping and arts district in downtown Traverse City.
Why go? Front Street offers the best of TC. This active waterfront district is home to cafés, eateries, independent boutiques, and the Traverse City Film Festival. Drop in to Cherry Republic to sample cherry salsas and candied fruits, try a golden espresso from Espresso Bay, or settle in for a film at State Theatre – rated one of the top theaters in the world.
3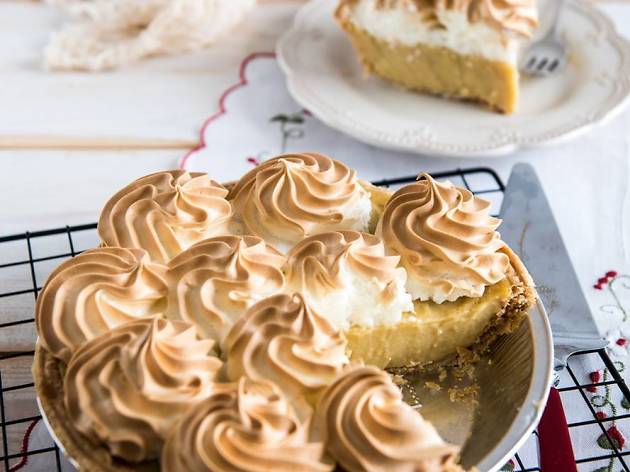 Photograph: Beryl Striewski
Grand Traverse Pie Company
What is it? The original location of a famous regional sweet and savory pie shop.
Why go? The Busley family opened this original café in 1996 and, since then, Grand Traverse Pie Company has expanded to more than a dozen shops in the state. This is the go-to spot for nearly 50 varieties of pie, featuring local fruit harvests. Get your fresh cherry pie fix or opt for a savory pot pie or quiche.
4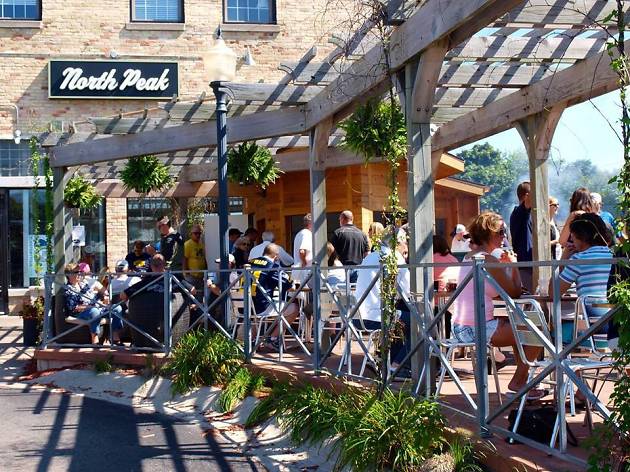 Photograph: North Peak Brewing Company
North Peak Brewing Company
What is it? A popular craft brewery housed in a brick building that dates back to 1899 and was once a candy factory.
Why go? You won't want to miss Traverse City Beer Week, held every November, but year-round you can also enjoy an award-winning pint at this local brewpub. The pub is a vibrant gathering space with a seasonal outdoor deck. Enjoy live entertainment while you sample ales, ambers, and stouts, and on a cool day, let the white cheddar ale soup warm your soul.
5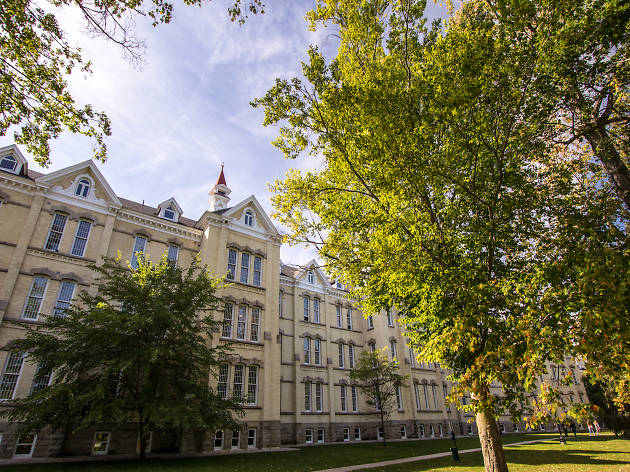 Photograph: Shutterstock
The Village at Grand Traverse Commons
What is it? Formerly an asylum, these repurposed historic buildings now house shops, eateries, and events.
Why go? There's more than a century of history to explore at The Village at Grand Traverse Commons. Take a tour of the former State Hospital grounds and walk through a brick tunnel built in 1883. Or enjoy the revitalized space featuring boutique shops, a bakery, brewery, and brunch venues. Play bocce ball in the piazza or stroll through the farmers market.
6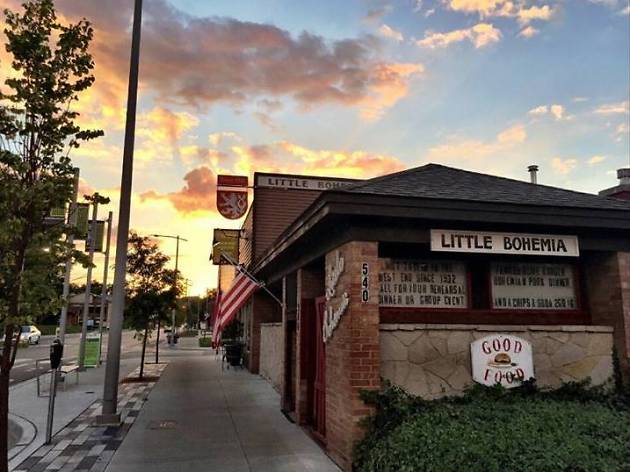 Photograph: Little Bohemia
What is it? A cozy tavern dating back to 1932 serving comfort food with local beer on tap.
Why go? Little Bohemia began as not much more than a walk-up hot dog stand to cure late-night hunger. It's been around since prohibition, though its has expanded several times and renovated in recent years. Tempt your tastebuds with Bohemian-Midwestern comfort food like beer cheese, goulash, and slow-roasted pork. Top off the night with Bohemian kolacky, a decadent cream cheese butter cookie.
7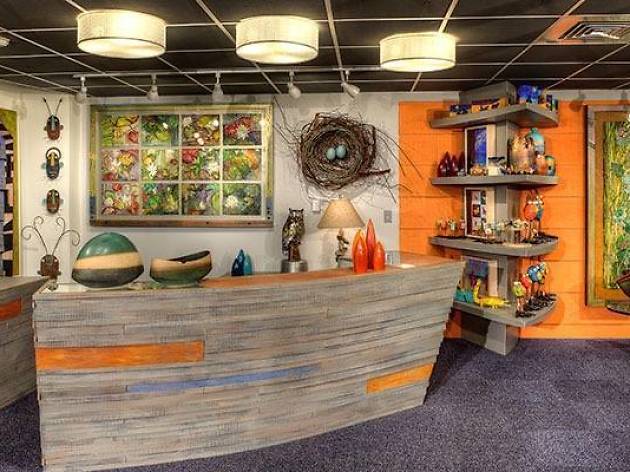 Photograph: Michigan Artists Gallery
What is it? A mixed-media contemporary art gallery featuring artists from around the state.
Why go? Appealing to a variety of budgets, this gallery exhibits sculptures, ceramics, paintings, and more – all crafted by local artists. You needn't make a purchase to peruse the gallery, though, so this is a great venue for discovering one-of-a-kind pieces. Visit during an evening reception to mingle with exhibiting local artists.
8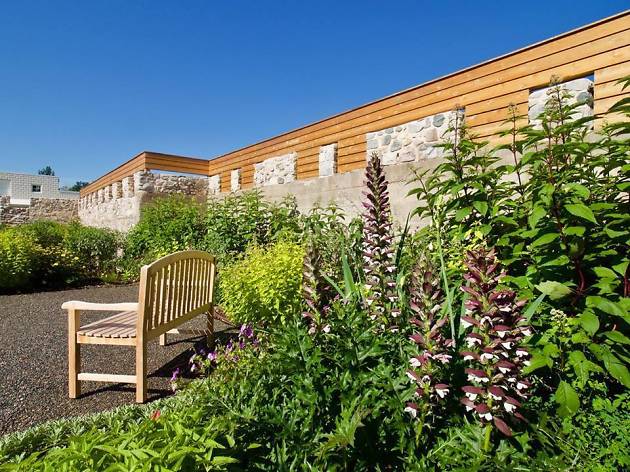 Photograph: The Botanic Garden
What is it? Twenty-five acres of gardens on a historic property with featured artists and events.
Why go? The Botanic Garden at Historic Barns Park has a focus on environmental sustainability. The visitor center is housed in a building dating back to 1886, and free guided tours take guests around the variety of flora and historic barns, from when the site was used as a farm feeding patients and employees at the State Hospital. Visit to experience harvest cooking classes, barn concerts, and a monthly featured visual artist series.
9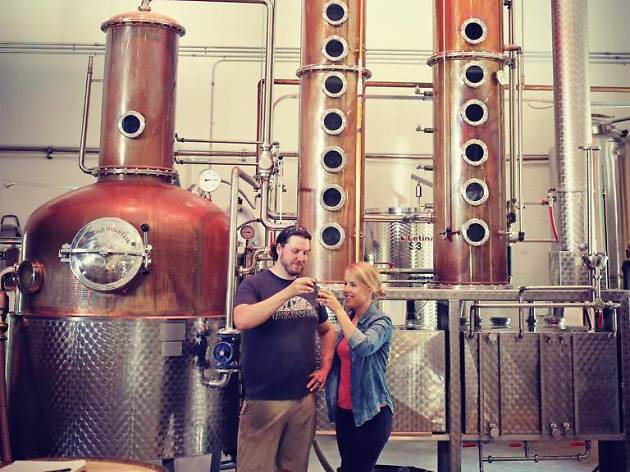 Photograph: Grand Traverse Distillery
Grand Traverse Distillery
What is it? The oldest grain-to-bottle distillery in the state, producing vodka, whiskey, and gin.
Why go? This award-winning craft distillery uses ingredients harvested a few miles away at a family-owned farm. Tour the working distillery just outside of town, or visit the tasting room in downtown Traverse City to sample locally sourced spirits – the cherry vodka and cherry whiskey both deserve spots on your must-try list.
10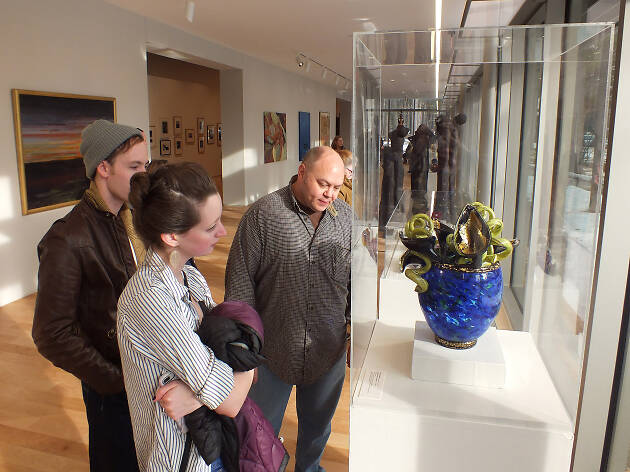 What is it? A museum and cultural center housed at downtown's Northwestern Michigan College.
Why go? Explore three galleries with rotating exhibits, take in a cultural lecture, or settle in for an evening of music with the concerts series. The signature exhibit, Inuit art of the Canadian Arctic, is by far the most popular attraction here, boasting one of the largest Inuit art collections in the US. Be sure to wander through the outdoor sculpture exhibit by Michigan and international artists too.
Whet your appetite with these must-try eats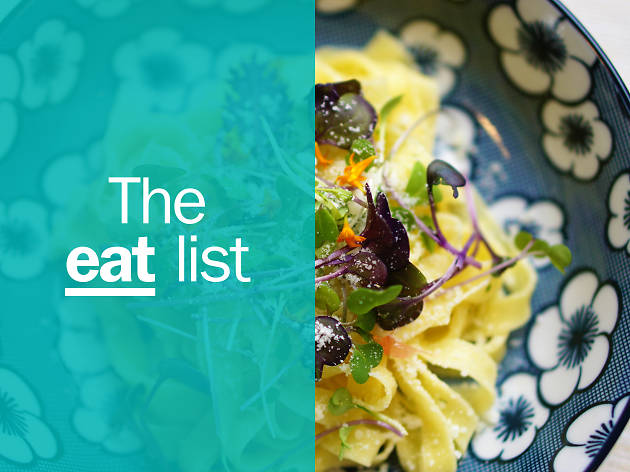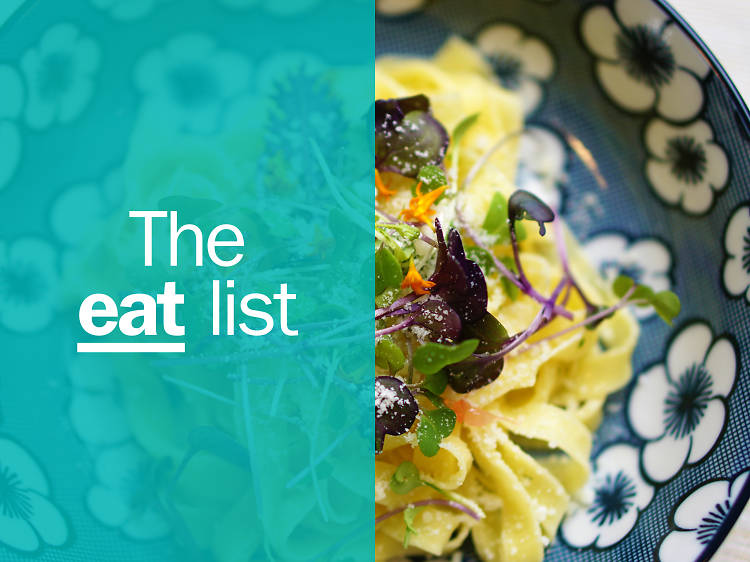 The large amount of natural resources at hand in Northern Michigan has fostered a deep appreciation for locally-sourced fare. Nearly every menu boasts something root-based and basically all desserts make outstanding use of cherries. Here's your guide to the very best restaurants in Traverse City.