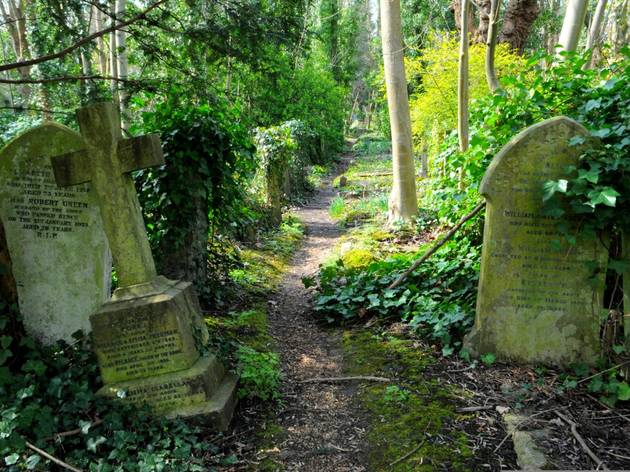 6 eerily beautiful graveyards to visit in the UK
Join author Peter Ross on a spooky tour of his favourite picturesque British cemeteries
Graveyard rambles don't have to be all gloomy. Sure, those vast expanses of crooked headstones may mark the harsh passage of death across the land. But it is to our detriment that we don't appreciate them as places of celebration – of life and of love.
So argues Scottish author Peter Ross in his new book 'A Tomb With a View', in which he tours the UK's most picturesque graveyards and homes in on the 'stories and glories' of the ordinary folk buried beneath the tombstones. He also shines a spotlight on those taphophiles (tomb-lovers), himself included, who can't get enough of cemeteries, funerals, graves and everything they've come to signify in a world where 'morbid obsessions' are the norm. 'I hope that, despite the subject matter, people actually feel uplifted,' he says.
Graveyards are also a great way to understand Britain, he adds. And in this way, the book could be used as a travel guide of sorts; a funereal path across the country's recent history. As Halloween approaches, we asked Ross to pick out six cemeteries across the UK that will win visitors over to the idea that burial grounds can be both beautiful and celebratory places. Here are his choices. Please visit respectfully.
RECOMMENDED: Full guide to the most beautiful places to visit in the UK
Most beautiful graveyards in the UK
More unusual places to visit
Head to these distinctive UK places to find international vibes without having to remember where you left your passport.