Heads up! We're working hard to be accurate – but these are unusual times, so please always check before heading out.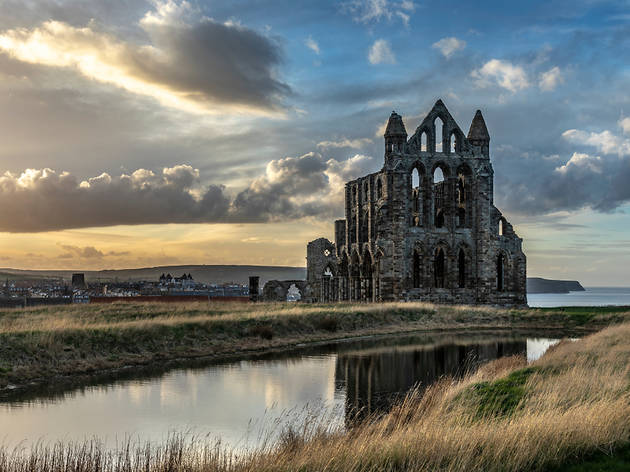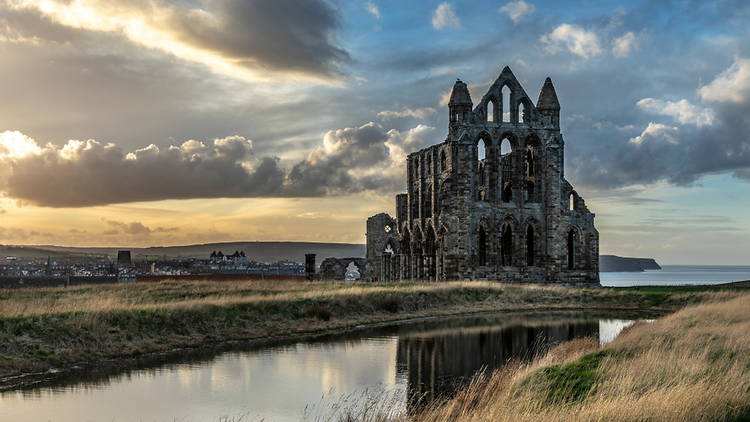 The 10 most haunted places in the UK
Real life not terrifying enough for you right now? Check out these haunted places around the UK for a proper fright, you absolute psychopath
No need to answer the doorbell this Halloween. Trick-or-treating has been cancelled, and when we think about this year's potential costume choices, plus the amount of hand san we'd get through, we're frankly glad. You know what can't be cancelled, though? The undead. Ghosts, ghouls, apparitions, silkies, kelpies, goblins and sprites don't give a damn about which tier their haunting grounds are in. Whether you believe in all that or not, these strange sites around the UK will give you a severe case of the creeps.
RECOMMENDED: Mythical places in the UK
This red-brick manor house has racked up quite a few ghosts since it was completed in the 1630s. The very first tenant, Sir Thomas Holte, allegedly murdered his cook, and the ghost of his daughter, who he locked away for 16 years until her death, is also said to wander the halls alongside Holte's houseboy and a 'green lady', thought to be his housekeeper. Keep your eyes peeled for ghostly Royalist soldiers too. There's a hole in Aston Hall's staircase made by a cannonball when the house was under siege during the English Civil War.
Halloween Torchlight Ghost Tour. Fri Oct 30-Sun Nov 1. £15. Booking essential.
Margam Country Park is a triple threat. It's home to the ruined Capel Mair ar y Bryn, where the presence of unwelcoming ancient monks has been felt, a big gothic castle stalked by the spirit of a rageful and unjustly murdered gamekeeper, the ghosts of Victorian children with a penchant for moving objects and disembodied laughter, and a blacksmith who walks the castle grounds, plus the ruins of the twelfth-century Margam Abbey, which are enough on their own to make the hairs on the back of your neck stand up.
Free. Please note: non-essential travel to Wales is banned until Nov 9.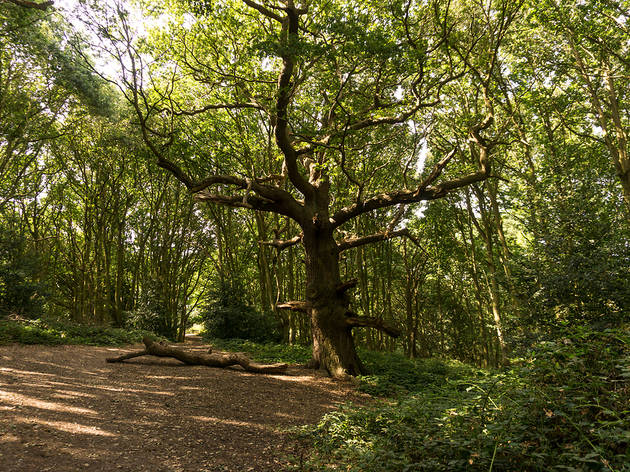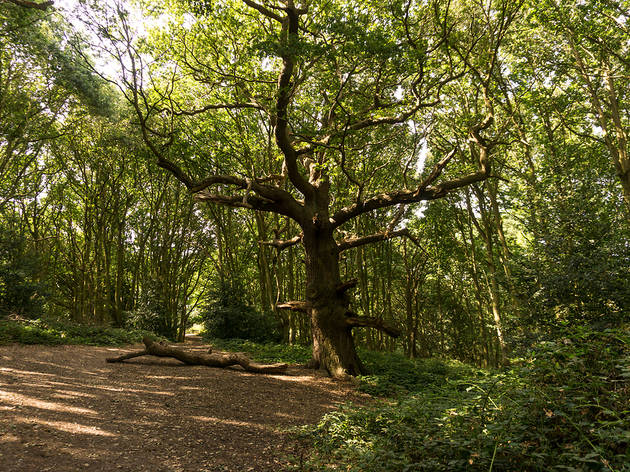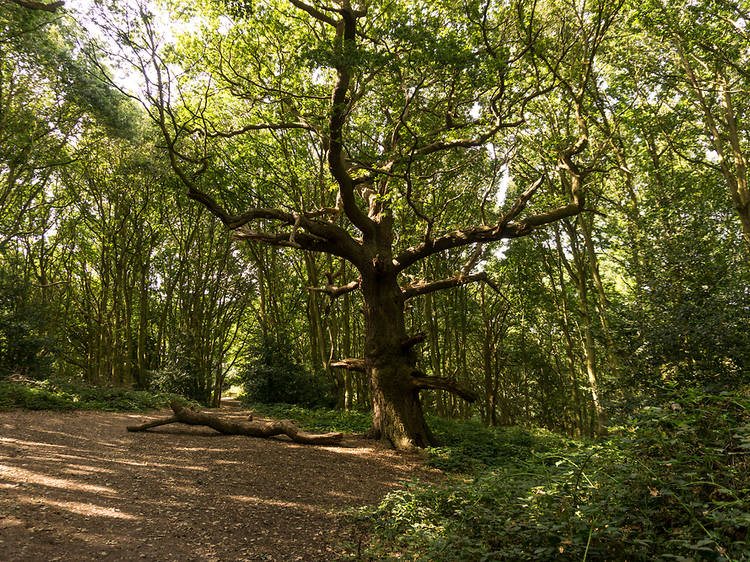 Photograph: Shutterstock
Modern witches might want to steer clear of the Essex town of Manningtree. It's where the self-professed Witchfinder General Matthew Hopkins lived in the 1600s. His, erm, efforts resulted in the deaths of hundreds of women in East Anglia's witch trials. If you don't feel the ancient anger of the persecuted there, you could spot the ghost of Hopkins himself. Sightings of him have happened during full moons in the neighbouring village of Mistley, by the pond where he infamously drowned so many innocent people. Know when the next full moon falls? That would be Halloween. Cool cool.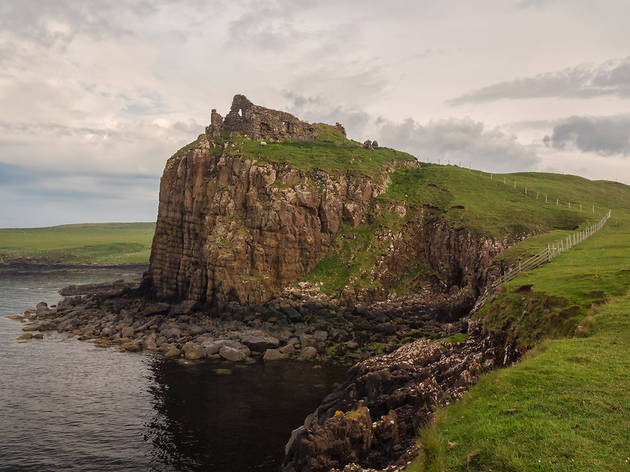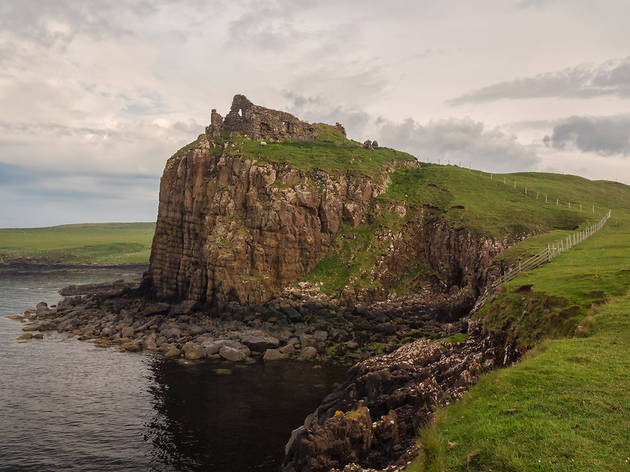 Photograph: Shutterstock
Duntulm Castle, Isle of Skye
There's something ethereal and other about the Isle of Skye, with its mind-boggling landscapes and mystical places with names like the Fairy Pools and Fairy Glen. The ruins of Duntulm Castle, which cling to the northern tip of the island, are no exception. It was built in the late fourteenth century before being abandoned around 1730. Now it's so unstable the clifftop fortress is best viewed from a safe distance. Keep your eyes peeled, though, for the ghost of a nursemaid, murdered after she accidentally dropped a clan chief's baby out of the window and into the sea below.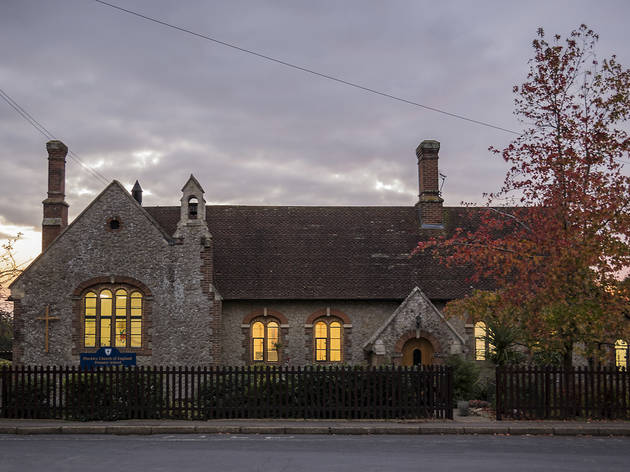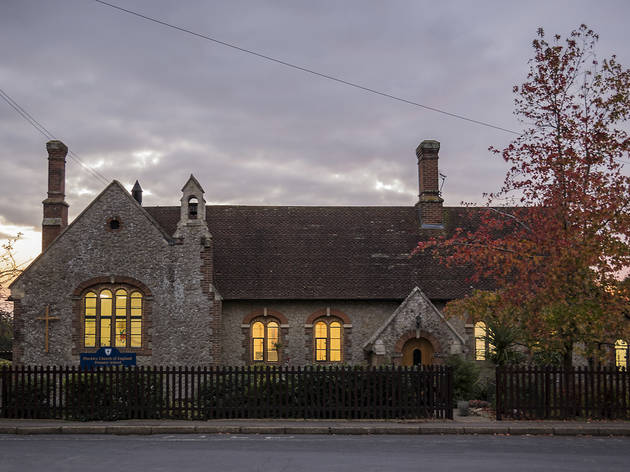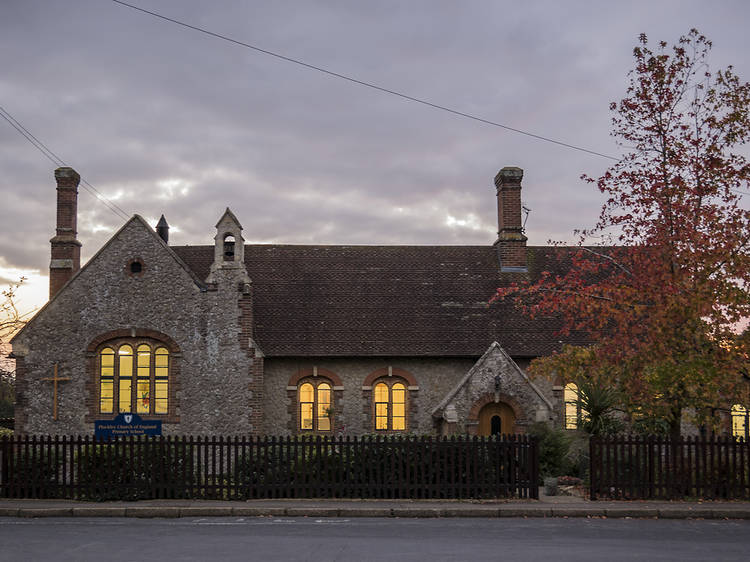 Photograph: Flyby Photography/Shutterstock.com
A picturesque village in Kent, Pluckley is known for being the place the TV series 'The Darling Buds of May' was filmed – and also for being entirely overrun with ghosts. In fact, villagers proudly boast of their spot in the 'Guinness Book of Records' as Britain's 'most haunted village', thanks to the 12 official apparitions that roam the place. Swing by to see if you get a visitation from a phantom coach and horses, a tree-dwelling highwayman, a schoolmaster, a small white dog and others – there's quite a list.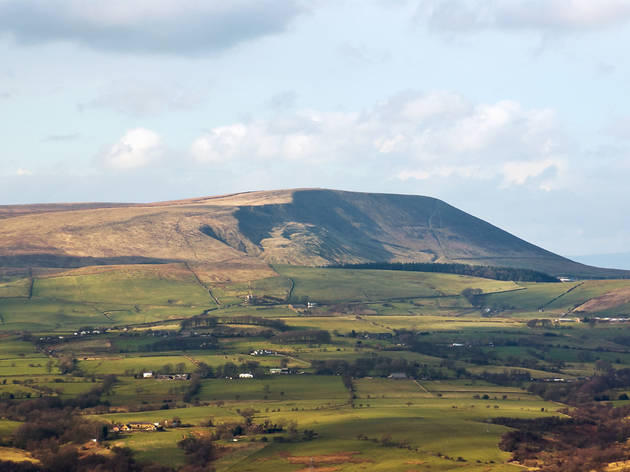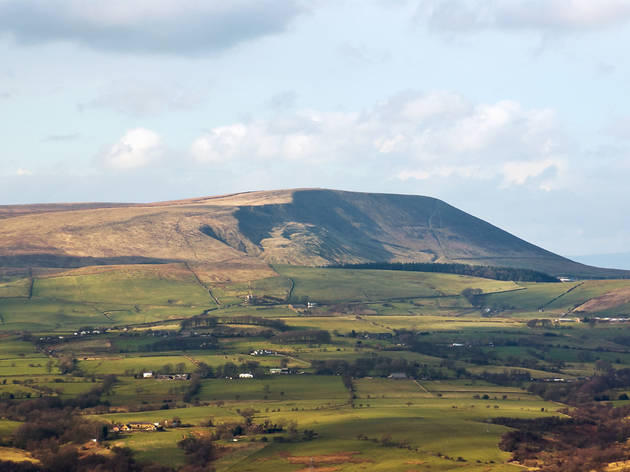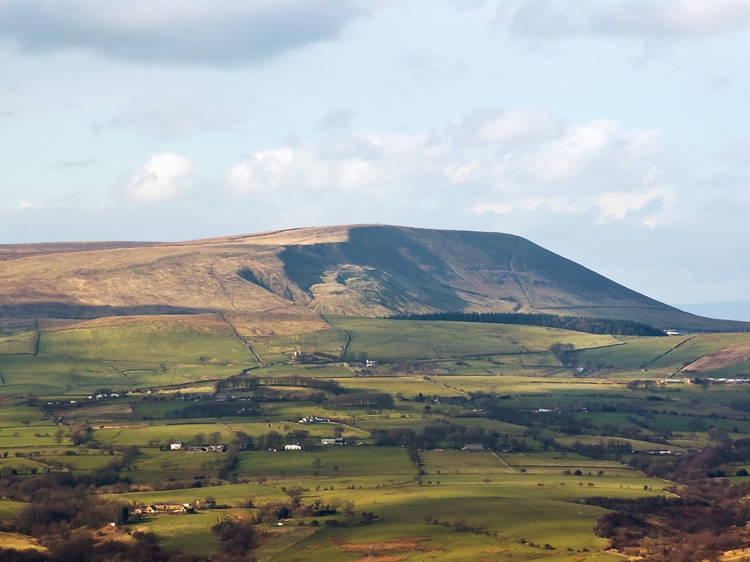 Photograph: Shutterstock
Looming over hamlets and farmland in rural Lancashire, Pendle Hill is a properly stunning spot. But it's got a dark past. In 1612, ten local people known as the Pendle witches were executed nearby after a trial at Lancaster Castle. Some say the hill is haunted by the spirits of those who lost their lives, and there have been a number of alleged sightings over the years. Whatever you believe it's an undeniably atmospheric place.
A fifteenth-century ruin in a wood? Classic ghost-spotting territory. This grand castle, which was abandoned centuries ago, has a number of creepy tales attached to it. People have reported hearing screams and feeling chills there and bearing scratches or bruises after leaving the castle. The ghosts of Lady Margaret Pomeroy, who supposedly starved to death in the castle's dungeons, and two Pomeroy brothers who leapt from the castle's ramparts rather than be caught by their enemies, are said to haunt the site.
£6.90. Booking essential.
This is the place for spotting a real celebrity phantom. According to legend, the headless ghost of Anne Boleyn returns to the hall, which was built on the site of her childhood home, every May on the anniversary of her execution. Her anguished dad has also been spotted roaming the nearby countryside, while you might hear or come across the spirits of two other former homeowners inside the hall, too.
£10. Booking essential.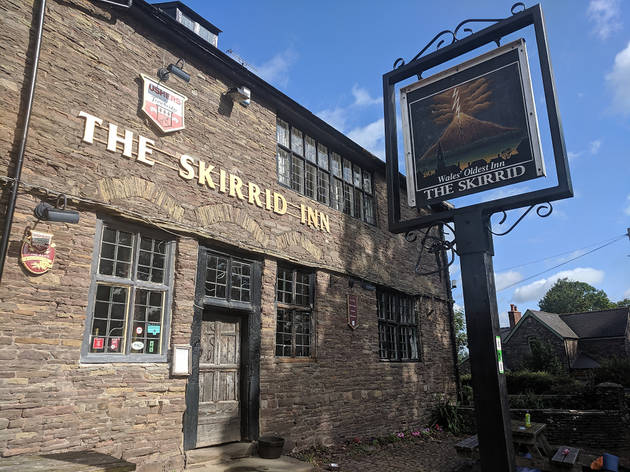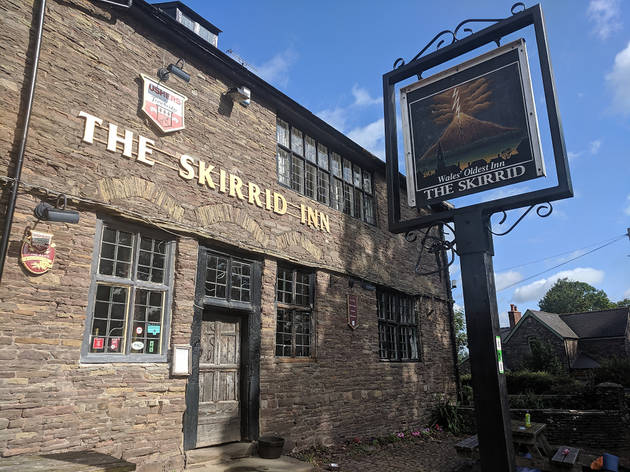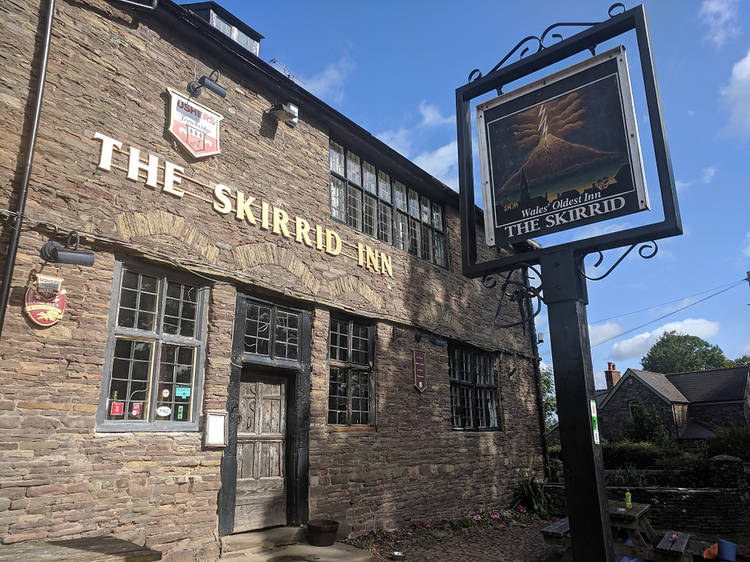 Photograph: 4 season backpacking/Shutterstock.com
Skirrid Mountain Inn, Monmouthshire
Plenty of pubs have grisly tales to tell, but this ancient boozer in the Brecon Beacons has more than most. Punters have reported hearing slamming doors, loud footsteps and whispered voices. Legend has it that's because the building was once used as a court of law, and hundreds of defendants were put to death in the inn itself. A noose now hangs in the historic bar. You know, in case you need a reminder of its creepy history with your pint.
Please note: non-essential travel into Wales is banned until Nov 9.
Whitby = the perfect setting for a ghost story. As if the gothic vibe and 'Dracula' connection isn't spinetingling enough, atmospheric Whitby Abbey is said to be home to the ghost of a young nun who was bricked up alive in the walls after breaking her vows. And a phantom hearse with four headless horses and a headless driver has been spotted in front of St Mary's Church, in the shadow of the Abbey. Woooooooh!
Ghost Tours. Wed Oct 28-Sat Oct 31. £15. Booking essential.
Burial grounds can be both beautiful and celebratory places
2020 is the year to holiday closer to home
From an otherworldly airship on the west coast of Scotland to a seafront retreat on the unspoilt beaches of Northern Ireland