Heads up! We're working hard to be accurate – but these are unusual times, so please always check before heading out.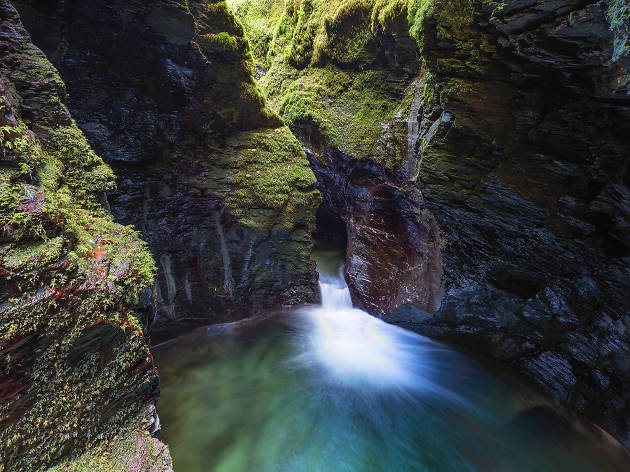 Magical and mystical places in the UK
Fed up of, well, everything? Inject some magic and myth into your life by visiting one of these mystical hot spots in the UK
Dragons, witches, ghosts, spaceships, fairies and a bizarre owl/man hybrid – this little country of ours sure is steeped in myths and legends. Escape the doom and gloom by adventuring to one of these strange, historical, paranormal and mythical locations.
Some you can experience on a quick day trip, while others require a weekend away to really embrace the folklore, and it's not long until we'll be able to travel away from home again. Under the latest roadmap out of lockdown, travel out of our local areas and overnight stays in self-catered accommodation (including Airbnbs and campsites) will be allowed from April 12. From May 17 hostels, hotels and B&Bs will all be able to open again, too.
From pools said to be frequented by mermaids to Cornish moors prowled by phantom cats, here are the most mystical places to visit in the UK.
Please note: Travel from England to Wales and Scotland is currently not allowed. Facilities and businesses in the towns and villages we mention will be closed at the moment. Government advice is to avoid public transport so don't travel by train or bus. Please be mindful of the people who live locally. If you decide to travel, check whether car parks are open before you set off and adhere to social distancing guidelines on your walks.
RECOMMENDED: The best places to visit in the UK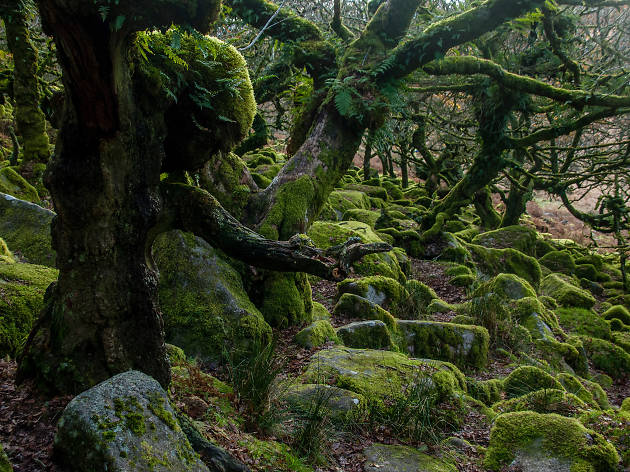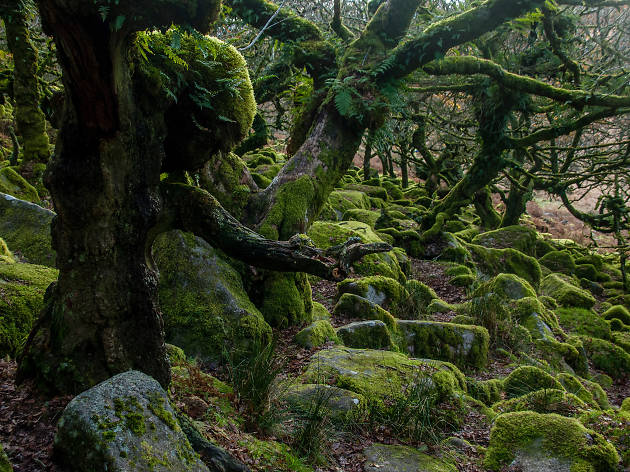 Although only small, this ancient wooded area on Dartmoor in Devon is buttock-clenchingly creepy. Stunted, knotted trees and an uneven rocky floor make it generally inaccessible for wildlife – yet stories of human-flesh-seeking hellhounds prowling Wistman's Wood have persisted for decades. As if that wasn't nightmarish enough, at the northern edge of the wood is Lych Way, known as 'Way of the Dead' because it was once the path taken to carry corpses to Lydford for burial. *Shudder*.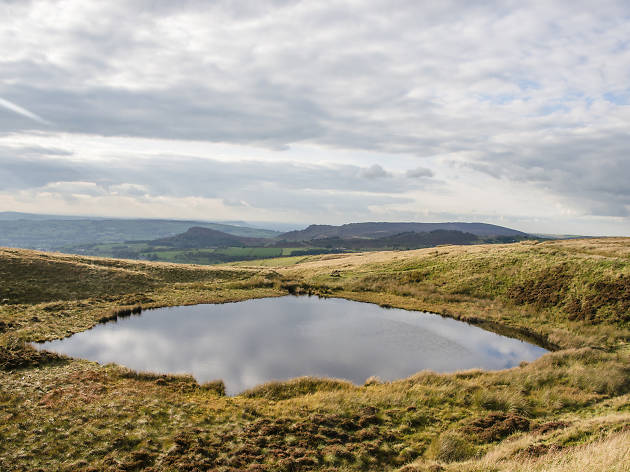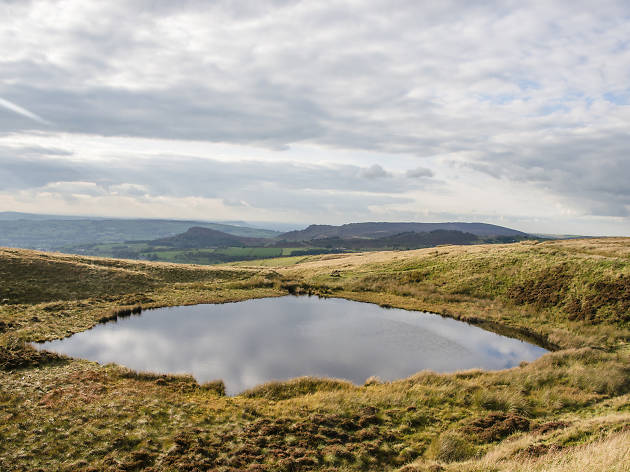 Mermaid's Pool, Peak District
Who hasn't gone through a mermaid phase? (We blame Disney.) Admirers of our finned friends might like to visit the Peak District, which is said to be home to not one but two mermaids. The first lives in Mermaid's Pool, and can apparently grant immortality if you catch her at the right time and in the right mood. She's said to appear at – you guessed it – midnight, every Easter. It's a small window, but she's a busy lady. Mermaid number two is altogether more sinister. Believed to haunt nearby Blackmere Pond, local legend has it that she was a beautiful young woman who rejected a local man. He accused her of being a witch, then convinced the locals to drown her in Blackmere Pond – but not before she had placed a curse on her killer. Three days later his body was found in the pond, covered in claw marks.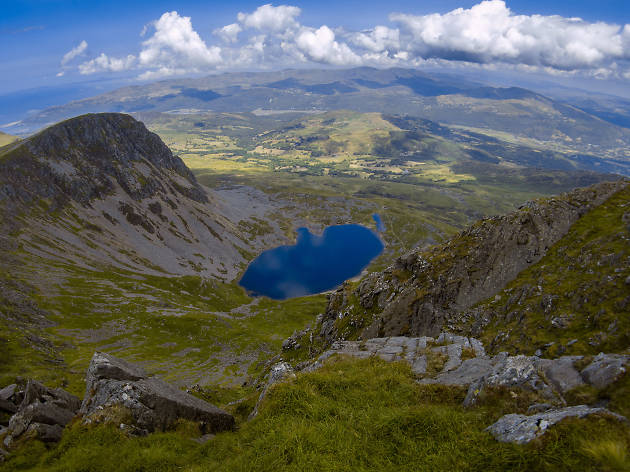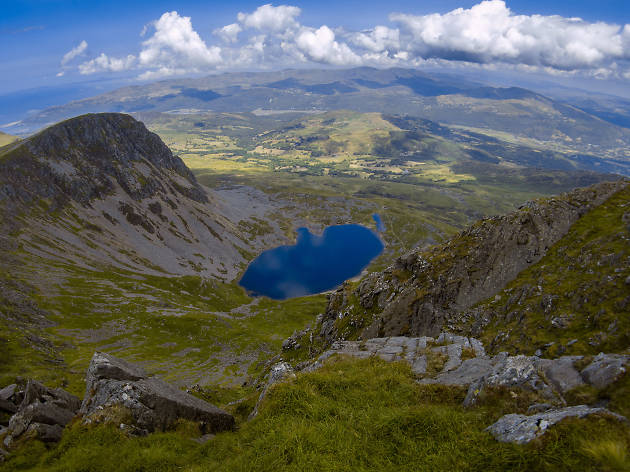 Cadair Idris, Snowdonia National Park
Another lake, another spine-tingling myth, this time in picturesque Snowdonia – specifically, the mountain of Cadair Idris, which derives its name (meaning Chair of Idris) from the giant said to have created his seat in this lofty spot. Beware of pitching your tent here overnight, as legend warns that anyone slumbering on Idris's seat will wake up either a madman or a poet. There's another story haunting Cadair Idris in Wales: its glacial lake Llyn Cau is rumoured to be bottomless. But that hasn't stopped it from becoming a very popular wild swimming spot.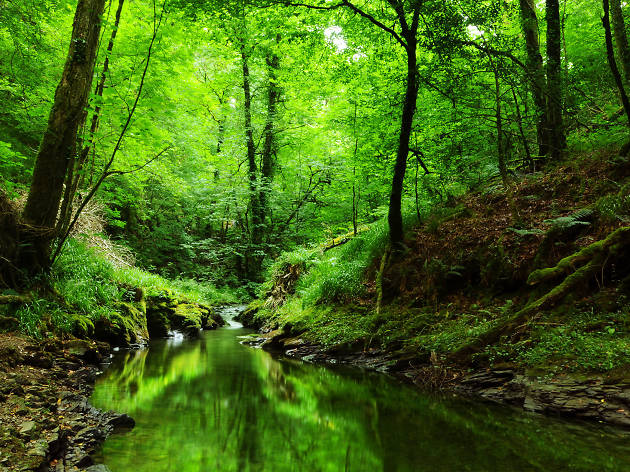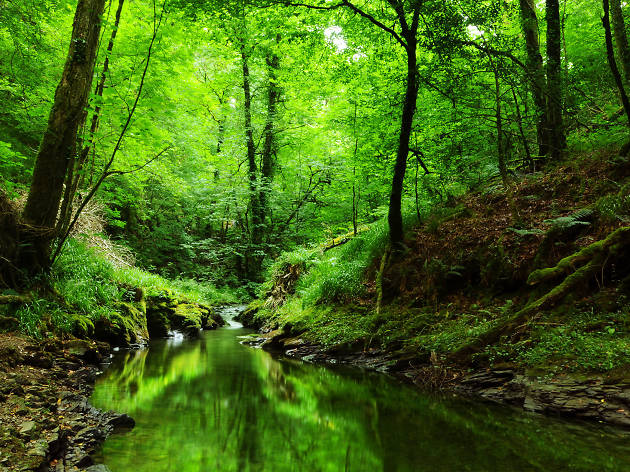 This scenic but treacherous gorge leads to the ominous-sounding Whitelady waterfall, which gets its name from the ghostly woman said to haunt it. Phantoms aside, the gorge used to be given a wide berth by visitors because of a gang of violent bandits (known as the Gubbins) who settled in its caves during the seventeenth century, until they were forced to leave. Wonder if the Whitelady scared them off?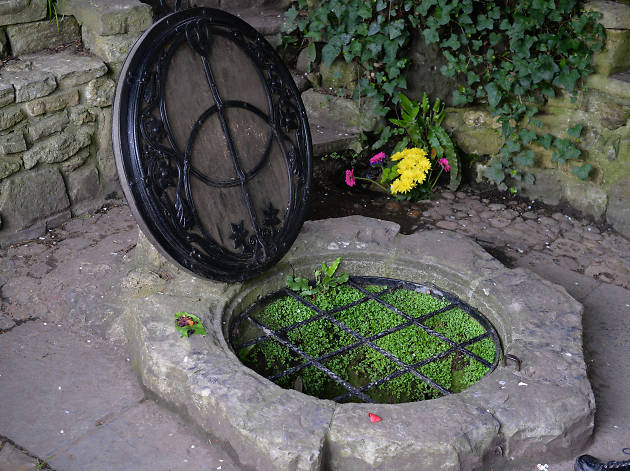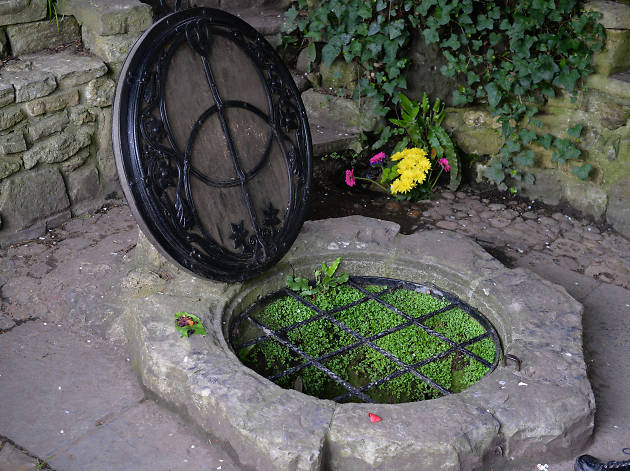 In need of some healing magic? Known as the Red Spring, Chalice Well sits between Glastonbury Tor and Chalice Hill. Popular legend suggests that it sprung from the ground in the very spot that Jesus's chalice was placed at the Last Supper. The rusty colour of the water, for which the well is famous, has even been linked to the iron nails used at the crucifixion. Despite its unappealing colour, to this day visitors from afar drink from it in the belief that it possesses healing properties.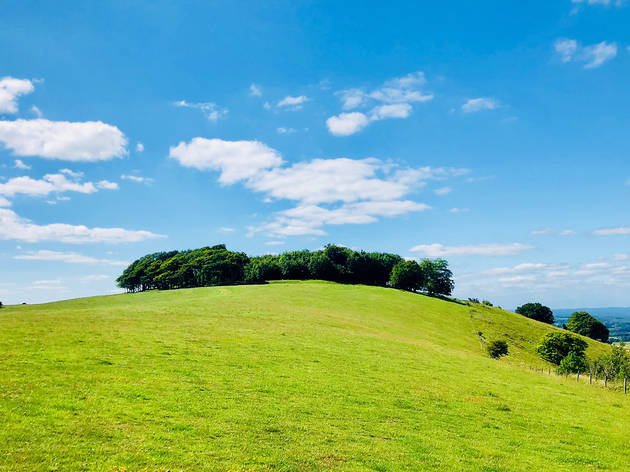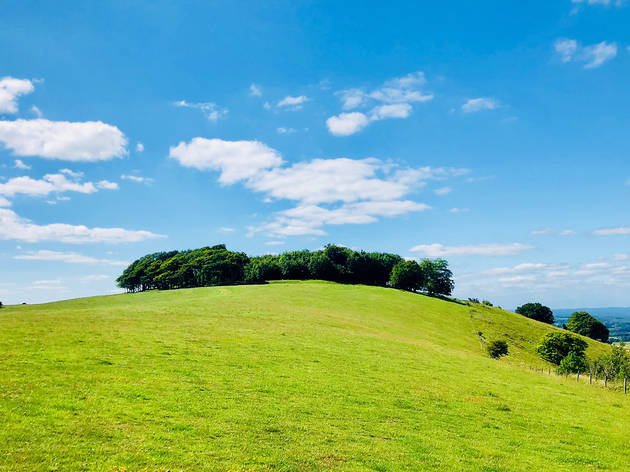 Photograph: Shutterstock
Chanctonbury Ring, West Sussex
There is more to this unremarkable-looking hilltop on the South Downs Way than meets the eye. Folklore alleges that the ring was created by the devil, and that he can be summoned at (when else?) midnight by running anti-clockwise around the trees a sweaty seven times. The somewhat underwhelming post-jog reward is a bowl of soup, porridge or milk (accounts differ), in exchange for your soul. The Ring is also riddled with tales of ghosts, witches, UFOs and fairies. Overall, it's a stellar spot for supernatural-seekers to try their odds.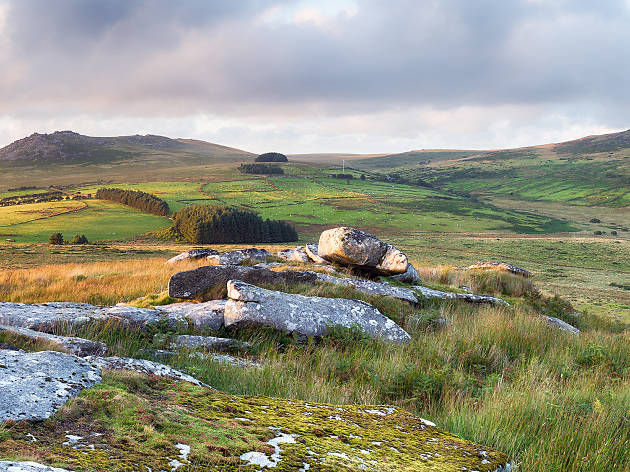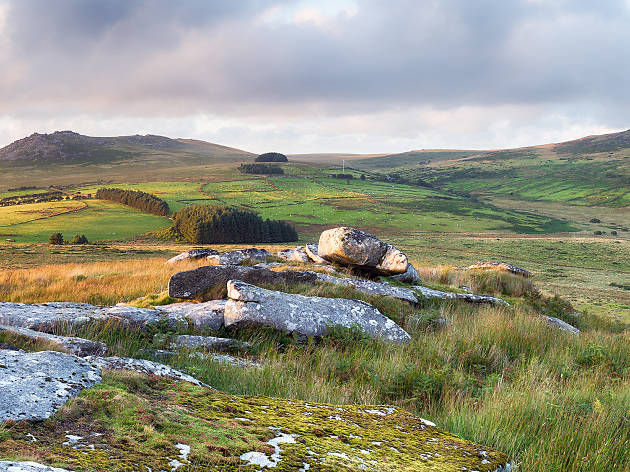 Should you ever find yourself alone on Bodmin Moor, keep an eye out for a phantom cat. Cornish sightings of a large leopard-like creature with protruding teeth have semi-regularly made the news over the last few decades, along with mysterious discoveries of gruesomely-killed livestock and large, feline footprints. Here kitty, kitty.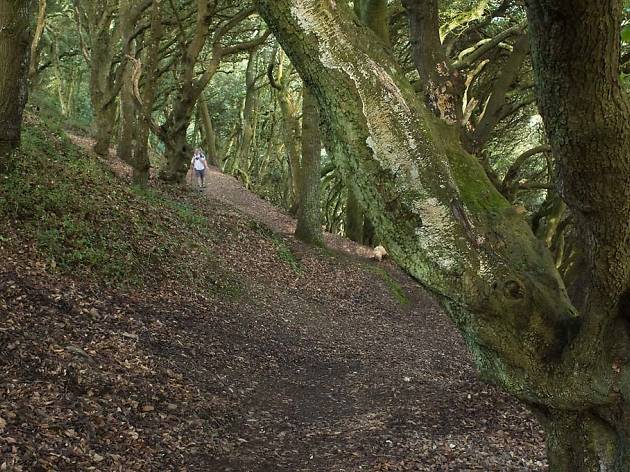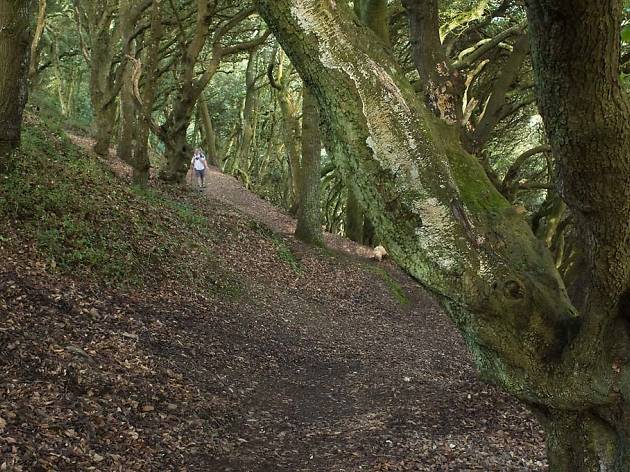 Photograph: Drew/Flickr
It's not a bird, it's not a plane, it's… Owlman. Ridiculous? Perhaps. But it wasn't a laughing matter for the two boys who were reportedly chased by a giant owl back in 1926. Fifty years later, in 1976, another sighting reignited interest in this woodland in Cornwall: a group of teenagers camping nearby claimed to hear strange hissing sounds before glimpsing a human-sized owl with burning red eyes and claws shaped like blacksmith's pincers. So enter Mawnan Wood at your peril. Or if you have a gate that needs fixing.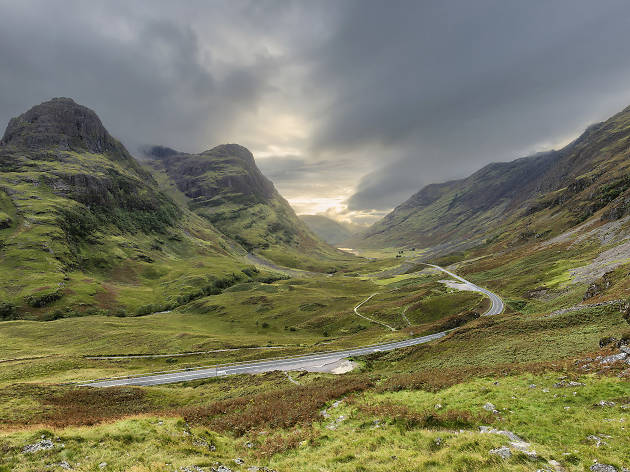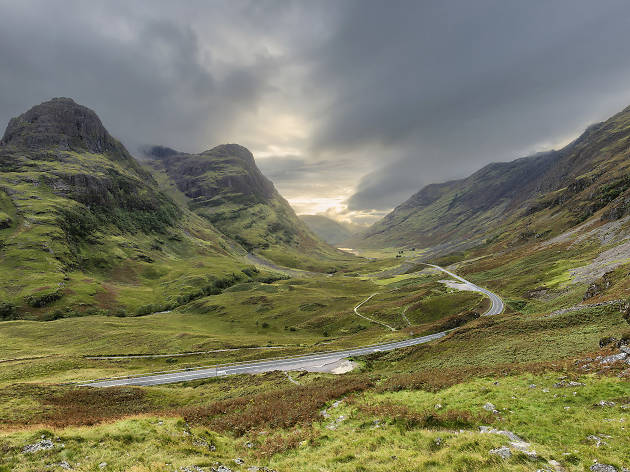 Glencoe, Scottish Highlands
Glencoe is one of Scotland's most scenic glens. But before you plan your next hiking trip be aware that it was also the setting for the 1692 Glencoe Massacre – the slaughtering of 38 members of the MacDonald clan, who had failed to make an oath of loyalty to King William III. Those to have made the pilgrimage in subsequent years have reported seeing reenactments of the massacre, or hearing screams echoing around the secluded glen.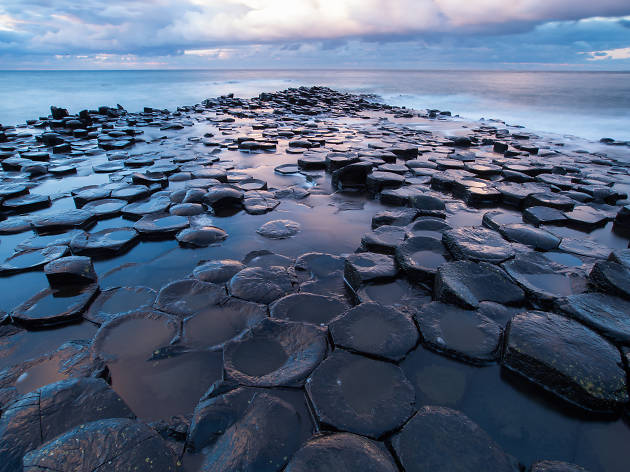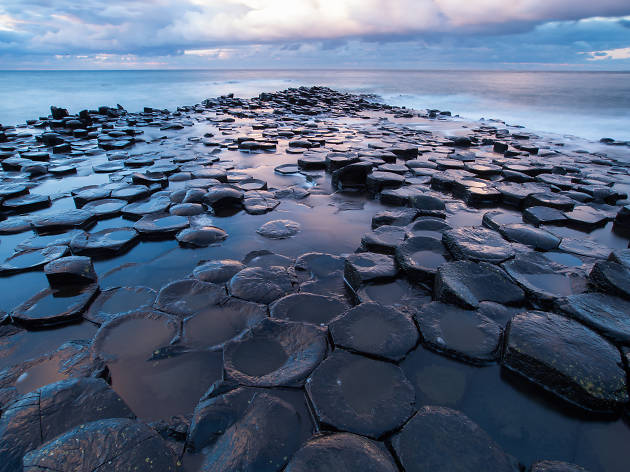 Giant's Causeway, County Antrim
There are differing versions of the legend of the Giant's Causeway, but they generally agree that a giant named Finn was challenged to fight his Scottish counterpart, Benandonner, and a causeway was built across the North Channel so they could meet. While one account is that Benandonner was defeated, the other describes how Finn's wife disguised her enormous husband as a baby in a cradle, to the effect that his Scottish rival fled, assuming the infant's dad to be a colossus among giants. The causeway is said to have been destroyed as he made his frenzied exit. The scientific theory for how this causeway in Northern Ireland came about traces it to an ancient volcanic fissure explosion. Yawn.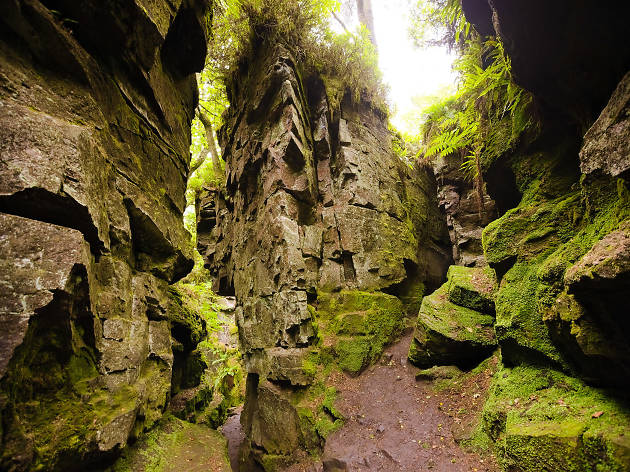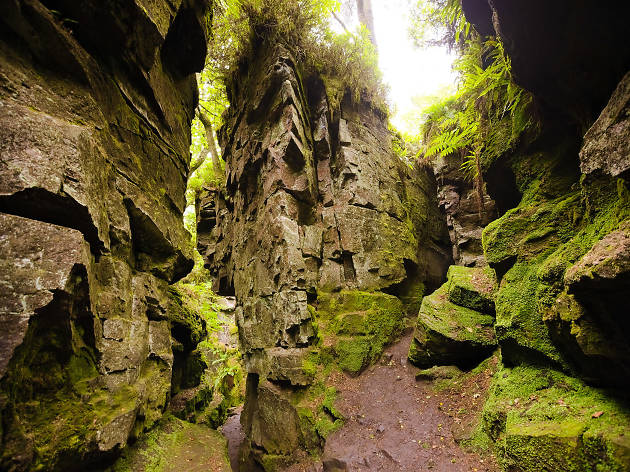 Lud's Church, Staffordshire
Mossy and overgrown, Lud's Church is a deep ravine carved into Staffordshire's Black Forest. It was deemed a natural place of worship by the Druids, but is also believed by some to have been created by the devil with a casual slash of his fingernail. It doesn't get any sun exposure whatsoever, and has long been the subject of speculation thanks to fourteenth-century poem 'Sir Gawain and The Green Knight' – many believe that the mysterious 'Green Chapel' referred to in the poem is, in fact, Lud's Church.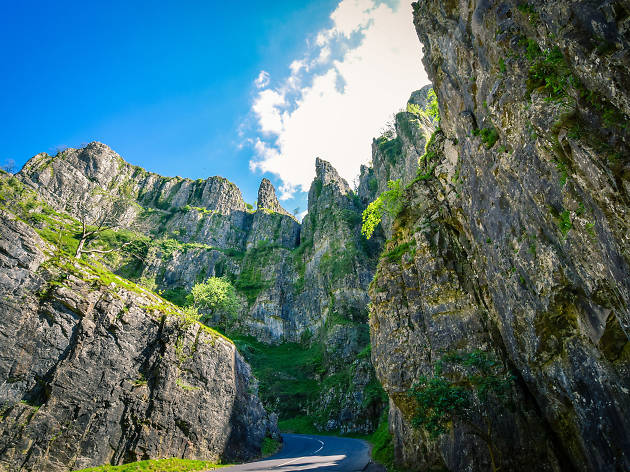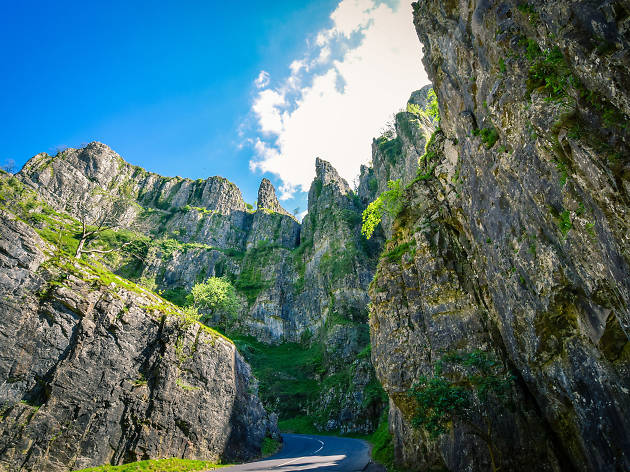 As the site where Britain's oldest complete skeleton was found in 1903, Cheddar Gorge was always going to be a little on the atmospheric side. Not only an Area of Outstanding Natural Beauty, the landmark is also a site of scientific interest, as well as a conservation area. Let's not forget the other thing Cheddar Gorge is known for – cheese. The caves provide exactly the right conditions needed to make this dairy staple. Cheddar cheese has long held quite the gastronomic reputation – Henry VIII even declared it to be the best in Britain (and he was one man who knew his food).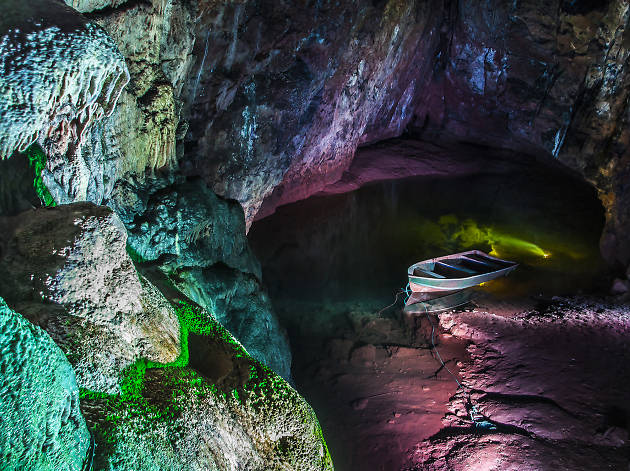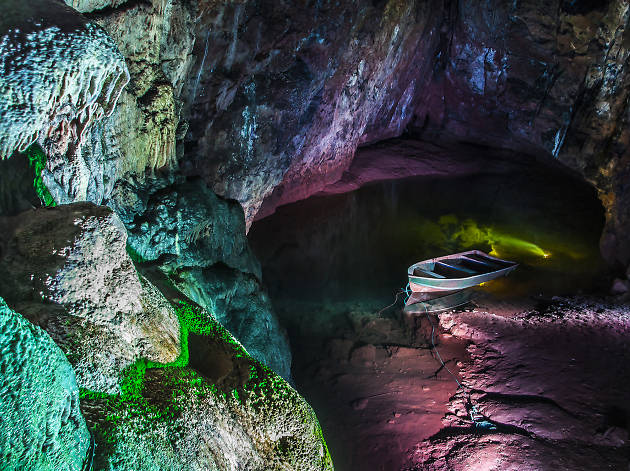 Photography: Wookey Hole
Six miles from Cheddar Gorge, Wookey Hole is home to a legend spooky enough to put you off your cheese on toast. It goes like this: a man from Glastonbury was engaged to a girl from Wookey, but the relationship was cursed by a cave-dwelling witch, who had been jilted herself. The man later became a monk, and followed the witch into her cave before splashing blessed water at her as she hid, thus petrifying her and meaning she could never leave. In 1912 a 1,000-year-old skeleton of a woman was found in the caves, and as recently as last year a series of ritual protection marks were found scratched into the walls. So it's all totally true, then.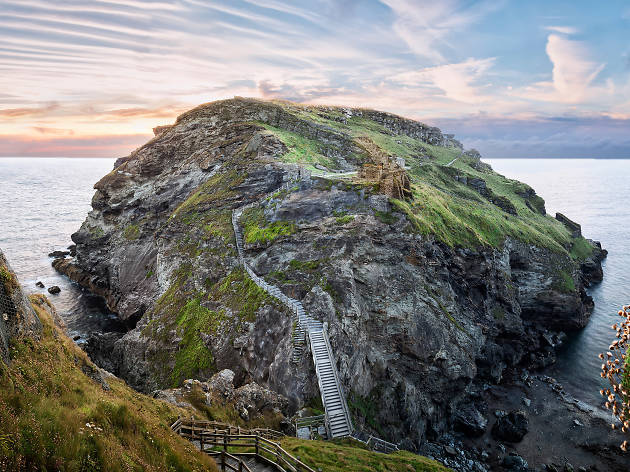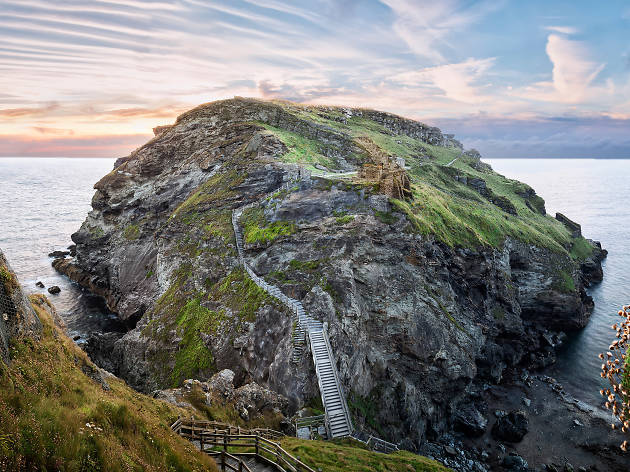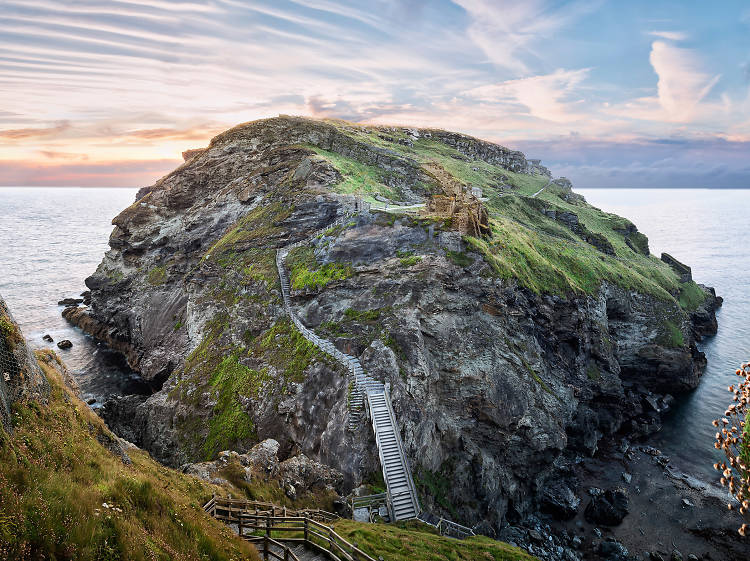 Tintagel, Cornwall. Photograph: Shutterstock
Tintagel Castle, Cornwall
Cornwall's Tintagel Castle is best known for its affiliation with the legendary King Arthur, after Geoffrey of Monmouth declared it to be his birthplace in the twelfth century. Down below is 'Merlin's cave', so-called because it's where the old wizard is said to have resided. When the tide's out it's possible to have a snoop around for magical evidence. With or without sorcery, the place is drop-dead beautiful and reeks of history – no wonder, considering it has origins dating as far back as the Dark Ages.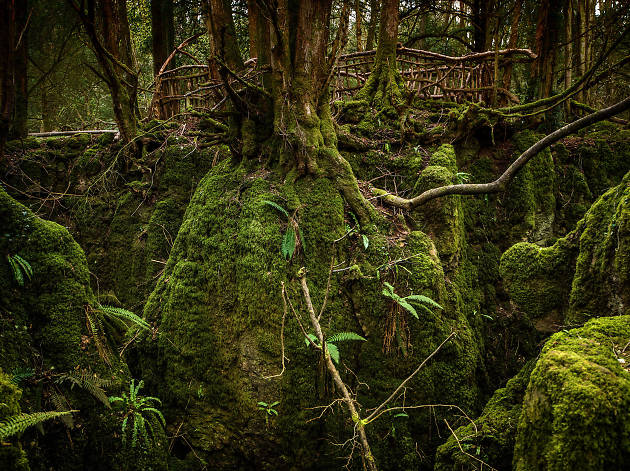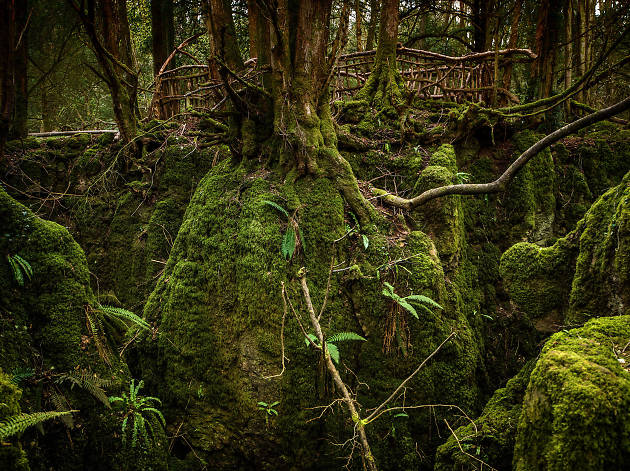 Puzzlewood, Gloucestershire
Gloucestershire's Puzzlewood is so darn atmospheric that it's thought to have inspired some of literature's most famous elves, wizards and hobbits. Both JR Tolkein and JK Rowling have visited – in fact, the 'Lord of the Rings' author was quite obsessed with the place. This ancient woodland in Gloucestershire's Forest of Dean certainly has a Middle-Earth vibe, with weird rock formations, caves and ancient trees a-plenty. Time your visit right and you may end up in the background of a blockbuster movie – Puzzlewood was recently used as a filming location in 'Star Wars: A Force Awakens'.
Exploring more of the UK?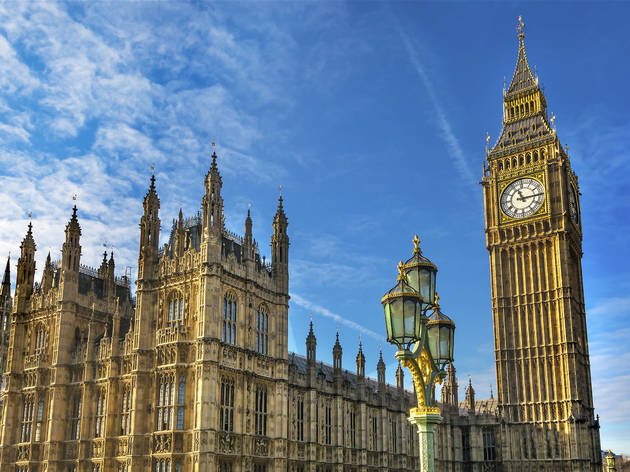 Make sure you don't miss a thing with our guide to the best things to do in the UK